Jim Anderton: Roman Catholic Hero
The passing of former Deputy Prime Minister and founder of the New Labour Party, Jim Anderton, ushered in several tributes from different personalities in the New Zealand political sphere. Many waxed lyrical on his legacy as a working class hero, bloggers referred to him as a leading figure of left-wing politics while those who are less welcoming of him chose to remember him as a "communist" politico in our nation's political history. 
What is missing in these memorials is the other significant identity which Anderton held and undoubtedly was a key driving force of his politics – that he was a devout Roman Catholic.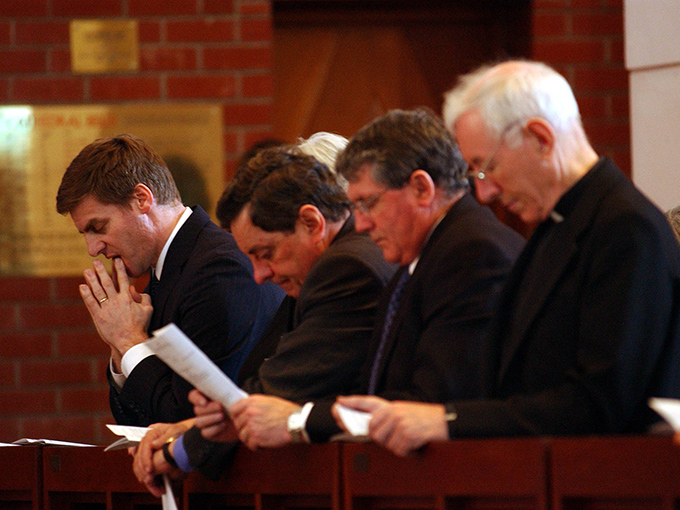 James Patrick Anderton began his professional career as an educator, graduating from the Auckland Teachers' Training College and taught for two years at private all-boys Catholic school St. Peter's College in the suburb of Grafton. Despite being his teaching qualifications, his stint at St. Peter's would be his only teaching experience as he would eventually make a career shift to social work – becoming a children's welfare officer in Whanganui.
It is unknown what Anderton's motivations were for the transition, but we can see a semblance of social justice in his decision. Leaving a teaching role at a prestigious private school to help the plight of struggling New Zealanders, which also happens to historically be a poorly-compensated profession, requires some degree of sacrifice.
He was a well-known champion for social justice, and very few are aware that Anderton's activism had its roots in the Catholic youth movement. Former Prime Minister and National Party leader Jim Bolger, also a Catholic, recalled that Anderton was very active in Catholic social justice activism. The latter would eventually become a key organizer of Catholic youth groups, and later the secretary for the entire Auckland diocese.
Politics is a common route for those who are passionate about reforming society, and Anderton's first foray into the political world was with the Labour Party in the 60's. He contested local body elections at first, before eventually becoming the Member of Parliament for the Sydenham electorate in Christchurch in 1984 – under the Labour government of David Lange.
Anyone familiar with New Zealand's political history would know that the Lange government brought forth the neoliberal reforms that radically changed our nation. It was this era that is commonly blamed for bringing about the societal problems we see today, particularly the proliferation of poverty in the country.
Hence, it was expected that a progressive champion like Jim Anderton would be completely opposed to this government and despite being a member of the Party he did not shy away from criticizing the reforms spearheaded by his colleagues. He would recruit thousands of new like-minded members to the Labour Party to help push back against the centre-right tide engulfing the traditional values of the once working-class party, before finally realizing that he was fighting a losing battle.
Anderton left his Party in 1989, famously saying: "I did not leave the Labour Party; the Labour Party left me". He established a new movement he aptly named the "NewLabour Party", which merged with other progressive factions to establish the Alliance in 1991. In the wake of the country's first MMP election in 1996, the Alliance obtained thirteen seats in Parliament and had a strong voice in the New Zealand opposition.
It did not take long for Anderton to find his way into government once again, as in the 1999 elections his party held enough seats to form a coalition government with Helen Clark's Labour Party. This would be a very productive partnership, as the MP for Wigram (renamed from Sydenham) would be able to bring into fruition key policies he had long envisioned for New Zealand.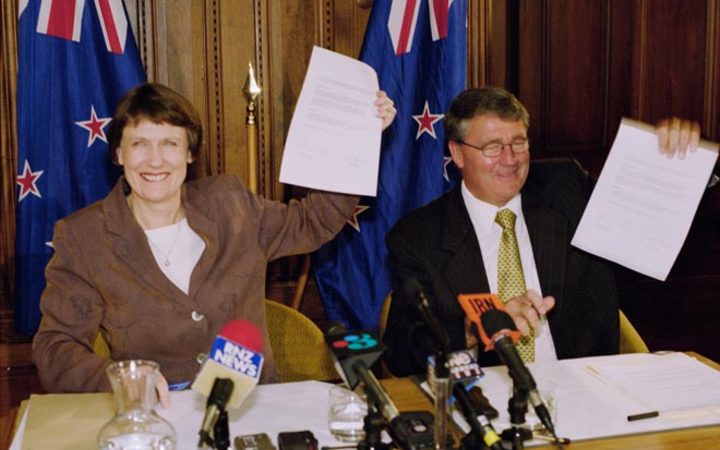 It was Anderton's persistence that eventually drove the Clark government to establish Kiwibank, the state-owned bank, which was predictable given the former's staunch opposition to the sell-off of the Bank of New Zealand during the Lange government. He is also credited for establishing the New Zealand Superannuation Fund and paid parental leave provisions for expectant parents.
Helen Clark perhaps summarized Anderton's politics best as she described him as "wanting to give a voice to the voiceless". He stayed true to that ideal until his death, even after retirement he was still involved in activism most notably the restoration of the Christ Church Cathedral damaged by the 2011 earthquake; even when everyone else seemed determined to allow the historical site to crumble and be abandoned completely.
With his defiance to restore an iconic Christchurch landmark, Anderton showed his love for tradition. With his life-long service to social justice causes, he demonstrated his passion for charity. His principled campaign to defend the rights of the most vulnerable highlighted the empathy and compassion he had, which made him so loved by his peers.
The life Jim Anderton lived showcased the best ideals a Catholic could have, one who has compassion for the poor, who is devoted to charity and respects tradition. It is only fitting that his legacy would be celebrated at the Sacred Heart Cathedral in Christchurch, a Roman Catholic Church and the parish he frequently in the final years of his life.
May his soul rest in peace.