Mobilizing the Unemployed
"There will be no more sitting on the couch."
These were the definitive words of the Hon. Shane Jones, the Minister for Regional Economic Development, during an interview on TVNZ's Q+A. The New Zealand First MP made clear of his plans regarding regional development, as he laid out a "work for the benefit" program which aims to drive unemployed regional New Zealanders to work.
Under this scheme, those receiving the unemployment benefit will be required to work community-based jobs. This ties in well with Jones' and New Zealand First's other cornerstone policy, the "Billion Trees Planting Program" wherein literally a billion trees will be planted in the regions. The sheer scale of the tree planting requires an immense number of manpower, this can be filled by individuals who are not currently employed and are instead receiving state hand-outs.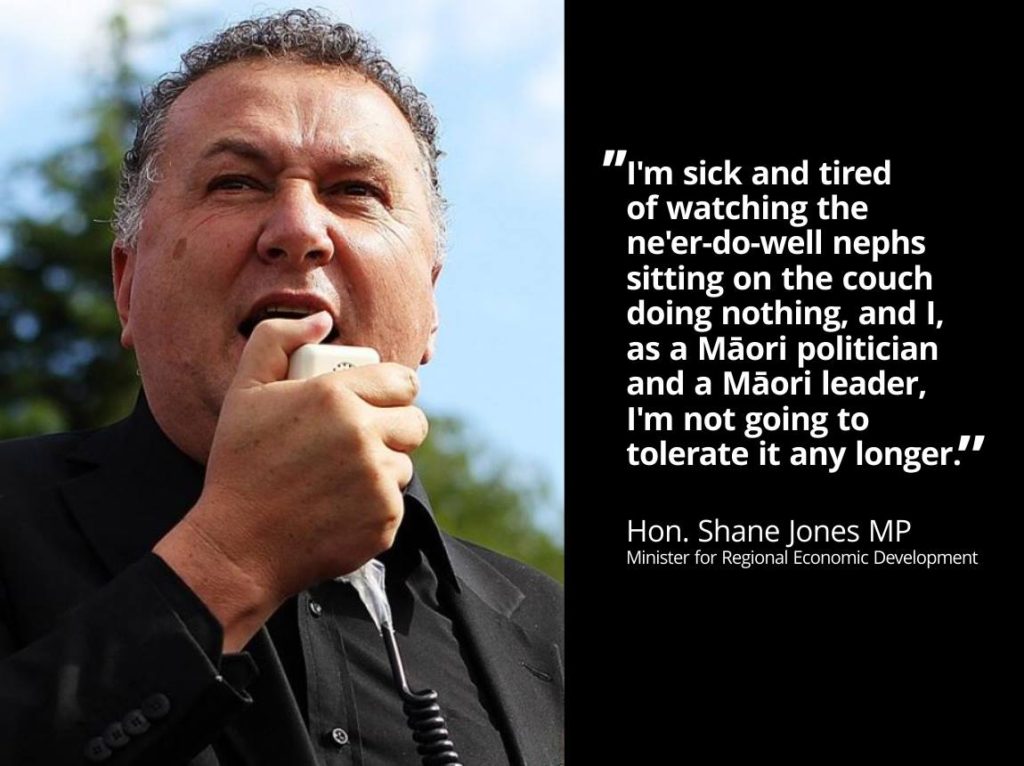 The Minister also intends to see a decline in gang participation as a result of this policy: "I am not going to remain silent while my ne'er-do-well nephews fall victim to the gangs." Gang members often comprise of impoverished regional New Zealanders who have nothing productive to expend their spare time with, by making them perform a productive task they are able to be preoccupied while at the same time helping to build their communities.
Aside from the social dividends this initiative stands to yield, we can also see how economic gains can be made as a result of it. Contrary to the rhetoric coming from opponents, the plan does not equate to 'slave labour'. These labourers will see their unemployment benefits replaced with a minimum wage salary, thus augmenting their level of income while allowing them to be industrious. The increased amount of disposable income available in the regions will boost consumer spending, leading to a flow-on effect on other industries in the vicinity.
The Prime Minister Jacinda Ardern commented on her Minister's statements, agreeing with such an initiative. Critics argue that the Rt. Hon. contradicted the earlier declaration by Jones as she said she would only support a "work for the minimum wage" scheme rather than the "work for the dole", but in the Q+A interview which the latter gave he had explicitly stated his policy would "pay the minimum wage where necessary". It sounds more like a cooperation than a contradiction.
It should not come as a surprise either if the Labour Party support such a program given that in 2016 they had announced a similar scheme called "Ready for Work", which involved moving the long-term unemployed into community-based, minimum wage jobs under the Department of Conservation and other government agencies. That policy was then copied from New Zealand First's initiative in 1996 called the "Community Wage", which was implemented as part of the Party's coalition agreement with the National-led government of Jim Bolger.
While there may be a lot of scare-mongering that hounds the Hon. Jones' plan, overall the policy sounds like a win-win for regional New Zealand. It allows able-bodied individuals to engage in productive activities, while at the same time providing them with a basic level of income all while injecting crucial funding to community-based projects which these marginal towns have been deprived of for so long. It will also replace delinquency and crime activities with industriousness, which is another problem that is hounding regional New Zealand.
Of course, the devil is in the details as they say. It is crucial to see the specifics of this policy before making any definitive judgments. But at face value, it seems to be a sure-fired way to mobilize the unemployed and revive regional New Zealand.