It's hard to quantify what the New Zealand National Party stands for these days. 
At its inception, it was the Party of "small town New Zealand" – representing rural-based farmers, white-collar workers and land-owners. As conventional wisdom would tell us, those who reside outside the urban, big cities tend to lean on the right-side of the political spectrum both economically and also regarding social values.
It makes sense that the current National Party was formed out of a merger between the New Zealand Reform Party, a party which was formed as a response to the then-dominant New Zealand Liberal Party, and the United Party – a faction of the Liberals which was only economically liberal but not with social issues. The hybrid by-product would hold the small-town family values which rural New Zealanders held, but kept the economically liberal persona which the defunct Liberal Party had.
In recent memory it would be hard to imagine the National Party as a socially conservative political brand. This is the Party of (now Sir) John Key, who vehemently pushed for the amendment of our laws to allow same-sex marriages. The Party is also a regular fixture during Auckland's annual Pride Parade, with several MPs present.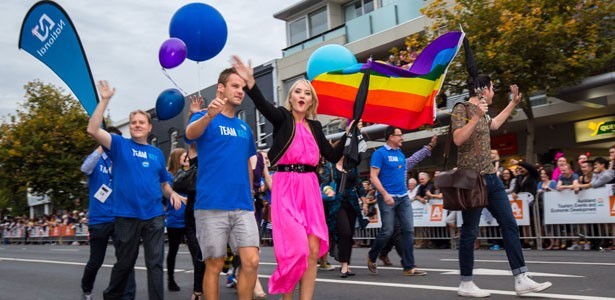 While the economically liberal side of National is still evident today, their conservatism for social issues are long gone. There was an expectation that the Party would turn back to its roots, with the ascension of Bill English as its leader in late 2016. However, leading to the 2017 elections there was no evidence of this trend and it seemed National were happy to be a centrist, economically liberal Party which just happens to have MPs with conservative values within its rank.
The outcome of the 2017 elections seems to have made National reconsider appealing to those small-town rural voters once more. With their dislodging from government, the Party is now looking for a way back in at the next election. According to a report from Politik.co.nz, their strategy for a comeback is to regain those lost conservative voters especially in rural New Zealand.
It can't stand to lose its image as a centrist, broad church Party on the other hand, which is why the report claims that National's plan is to establish and nurture a political proxy which would win these conservative voters on their behalf. There certainly is an appetite for conservative policies, with Colin Craig's Conservative Party surprising critics with a near victory in the 2014 elections – garnering 3.9% party votes.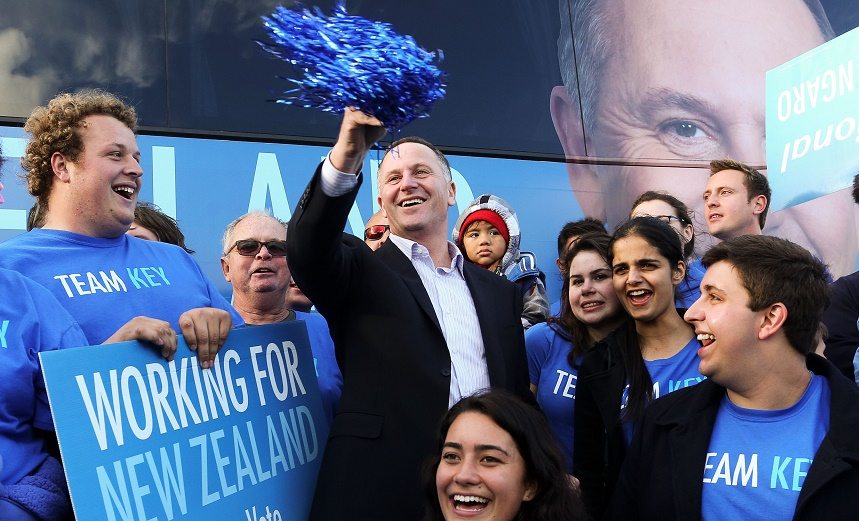 The near-4-% result is nearly double what Gareth Morgan's The Opportunities Party (2.2%) received in this year's election, and it is multitudes bigger than what National's only-surviving political partner – ACT – have registered in the past two elections (0.6% in 2014, 0.5% in 2017). Had the Conservatives received the same support in 2014 that the ACT Party have been relying on since 2008, which is to be allowed to win an electorate seat on National's behalf, then Colin Craig's sideshow movement would have been in Parliament from 2014-17 with six MPs.
Those six MPs outnumbered the support partners National had in the 51st Parliament, four MPs comprising of one seat each from ACT and United Future, and two from the Maori Party. With proper cooperation between the two, John Key would have only had to deal with one Party instead of three.
It seems that National are ruing that missed chance and are planning to strike such an arrangement by 2020. An analysis by political reporter Claire Trevett for the New Zealand Herald suggests that a similar electorate-seat deal must be made with this new conservative party, noting that Christian-based parties "have always polled respectably but not always high enough to get into Parliament."
It is speculated that National's vocally-conservative MP, Simon O'Connor, could be the proxy that the Party would send to lead this new movement. The member from Tamaki courted controversy before the 2017 elections when he said that Prime Minister Jacinda Ardern's support for euthanasia legalization "encourages the elderly and the sick to commit suicide."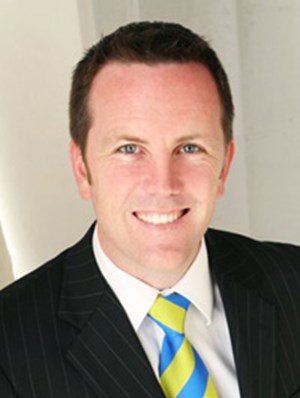 Euthanasia has been widely-criticized by Christian circles, the very demographic the National Party allegedly wants to court. With O'Connor's unapologetic stance over his conservative comments, it is safe to assume that he would be a hit with these voters.
Aside from O'Connor, the Party also have other known-conservatives such as Chris Finlayson, Jonathan Coleman and even their very own leader, Bill English. Many of National's "newbie" MPs from this year's elections are also known to be staunch social conservatives, including the member from Pakuranga Simeon Brown and Chris Penk from Helensville.
This report of National forming a new political entity was shrugged off by English, but it is no doubt that they require a new "friend" in politics. New Zealand's electoral system of MMP favours multiple parties coalescing with one another to form a government, the combination of Labour-New Zealand First with support from the Green Party is what ended National's nine-year reign in government.
Meanwhile, their previous partners the Maori Party and United Future were both obliterated in this year's election. Their last remaining partner, ACT, only has one seat in parliament and is largely due to the National Party's generosity of allowing David Seymour to win the Epsom electorate. Should National drop more seats or even fail to win more MPs in the 2020 elections, they have very little prospects of being in government ever again.
Hence why it is very probable that their strategists may have to revert back to the Church of National once more, the voters who cherished Christian, family-oriented values which appeals to small-town folk, the elderly and evangelical circles which used to support National but have been put-off by their liberal leanings in the past decade.