The Top 4 Ministers to Watch in the New Gov't
Despite a modest party vote result of 7%, the New Zealand First Party was bestowed with a good number of ministerial portfolios as part of their coalition agreement with the New Zealand Labour Party. This is a testament to the abundance of talent and experience that are present within their ranks, having been able to clinch very important portfolios such as Defense, Foreign Affairs and for Children. 
The allocation of these various roles could not have been any better, with individuals with proven experience given the appropriate portfolio. The most obvious being Tracey Martin, former Party Deputy Leader and their spokesperson for education in the last two iterations of Parliament.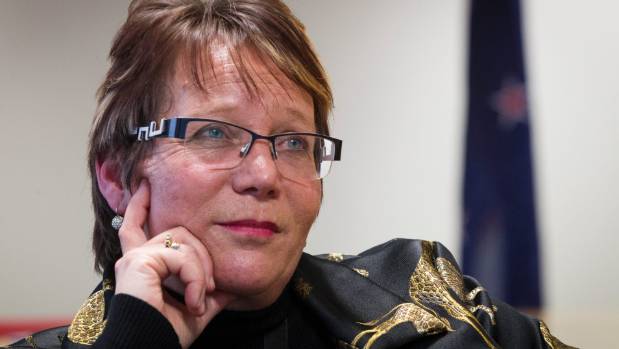 Martin was given the portfolio of Children, Seniors, Internal Affairs and Associate Minister for Education. Part of the reason for her previous role as education spokesperson for NZ First was due to her extensive involvement with various school boards and parent-teachers associations (PTA). She has served on various fundraising and administrative committees for Mahurangi Kindergarten and Warkworth Primary in her electorate of Rodney.
In addition to that, Tracey has also served on the school board for Mahurangi College – giving her knowledge to the problems being dealt with by educational institutions. The new Minister for Children was elected to the Warkworth Primary Board of Trustees, thus giving her invaluable first-hand experience working with early childhood education providers. She has also stated her passion to create better pathways of learning for children and has already called for an inquiry into the abuse of children under state care.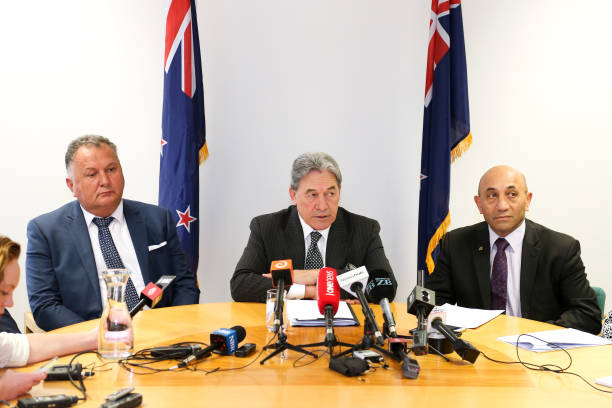 Deputy Leader Ron Mark was unsurprisingly given the Defense and Veteran's Affairs portfolios, having extensive service in the NZ Defense Force. A son of the state care system, Ron grew up in a troubled environment which saw him grew up in several foster homes.
It turned out he would be given a second shot at life when he was accepted into the NZ Army's Regular Cadet Force School in Waiouru, graduating as an soldier mechanic in 1971. Mark served six years before being accepted into the Officer Cadet Training course graduating in 12 months, with the rank of 2nd lieutenant. He was accepted into the NZ Special Air Service (NZSAS) and was one of five officers sent to the Sinai Peninsula with the objective of training a peacekeeping force in 1982.
The NZ Deputy Leader also has a vast experience as a public servant. He was first elected as a NZ First list MP in 1996, appointed as the junior whip and also serving as spokesperson for Defense, Disarmament and Arms Control and Law and Order. He also became elected as the mayor for Carterton in 2010, and again unopposed in 2013. Mark also boasts a corporate background serving in various Iwi commercial entities which include Wairarapa Moana Incorporation, a $200 million, 11,000 hectare, Maori Agri-business.
The diversity of experience Ron Mark has to show on his CV makes him worthy to be a Cabinet Minister and his long affiliation with the Defense Force means he is the perfect candidate to be their Minister.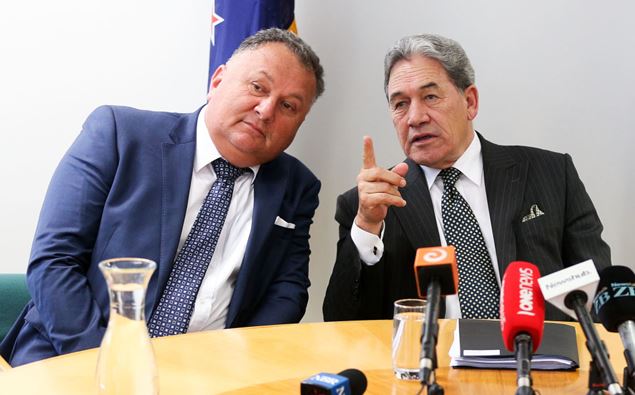 The Party newcomer Shane Jones received the most herculean task out of all the new NZ First Ministers, being entrusted with the portfolios of Forestry, Infrastructure and the newly-established Regional Economic Development – a portfolio created to underscore the election campaign promise of the Party.
It should come as no surprise that, despite being new to the Party, Jones was given these numerous roles – he is the only other MP, aside from the Rt. Hon. Winston Peters, to have served previously as a Cabinet Minister. He was the former Minister for Building and Construction under Helen Clark in 2007, while also being the former chairperson of the Finance and Expenditure Select Committee in 2005.
Having been the former Minister for Building and Construction is hence why Jones is suited to serve in his role as Minister for Infrastructure, undoubtedly overseeing key campaign promises such as the revitalization of seaports and rail links in regional New Zealand. The other large portfolio which he holds is Regional Economic Development, the NZ First election campaign placed a huge emphasis on regional development.
Being a son of the far north – the Tai Tokerau – Jones has a firm understanding of what regional New Zealand needs to thrive once again. The campaign mantra of Winston Peters and of the  Party was to revive the regions and to invest heavily in infrastructure, having both this portfolio and that of Infrastructure gives Jones a free hand to develop a strategy however he sees fit.
Of course, it would make no sense for the Party Leader and the most experience member not just in New Zealand First but in the 52nd not to be appointed into a ministerial role. The Rt. Hon. Winston Peters boasts 40 years of political experience, being a successful lawyer beforehand.
He has been a Minister in three different governments, including this current one, while serving various roles such as Treasurer, Foreign Minister and as the Deputy Prime Minister. The latter two roles Peters reprises in the 52nd Parliament, serving as the Deputy to Jacinda Ardern and as the country's top diplomat. Undoubtedly, these roles were given to him with his past success as Foreign Minister in the last Labour government in mind. Peters is widely expected to succeed in these capacities.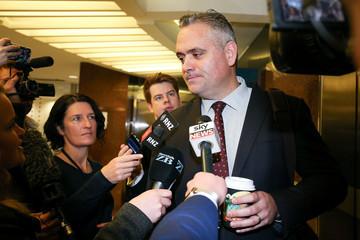 As part of the NZ First-Labour coalition agreement, the Party was also given an Under-Secretary role which was given to second-term list MP Fletcher Tabuteau. He serves as the U-Sec. for Regional Economic Development, under the Hon. Shane Jones, and for Foreign Affairs under the Party Leader.
The soft-spoken Tabuteau, most likely the least known of the NZ First MPs given portfolios, is an ex-economics professor from the Waiariki Institute of Technology based in his native, Rotorua where he is also based as a list MP. His knowledge of economics made him the NZ First spokesperson for Trade in the 51st Parliament, and earned him the moniker as "The Professor" by his Parliamentary colleagues.
Unfortunately, the Finance or Trade portfolios were not given to NZ First and thus Tabuteau would not be in his comfort zone. However, Regional Economic Development is one portfolio he would be able to apply his expertise into – being a born and bred Rotoruan also means he has an affinity for regional New Zealand. Despite his young age and only being an MP for his second term, he has been given an Under-Secretary role which tells us he is marked as a potential Minister in the future. It is exciting to see how Fletcher progresses in his parliamentary career.
The Labour Party bestowed key roles to NZ First in the new government, and given the expertise of the individuals whom these roles were entrusted to it can be expected that their trust would be redeemed. The four Ministers and one Under-Secretary from NZ First are poised to succeed in their roles, of course that would remain to be seen in the next three years.