Why We Need to Pay Close Attention to Duterte's Israel Trip
In what could be his most significant official state visit since his 2016 trip to the People's Republic of China, President Rodrigo Duterte embarks on a high-profile and mystery-laden trip to Israel – a key U.S. ally.
Why the trip matters
This trip is noteworthy for several reasons: one is the size of the Filipino delegation, with Israeli news agency Haaretz reporting a total of 400 people as part of Duterte's official contingent. That number is further reinforced by the Israeli Foreign Ministry's official statement expecting as many as 150 Filipino business personalities joining the President, and Philippine state-owned broadcast network PTVNews reporting that nearly the entire Cabinet – along with high-level military officers – will also be part of the entourage.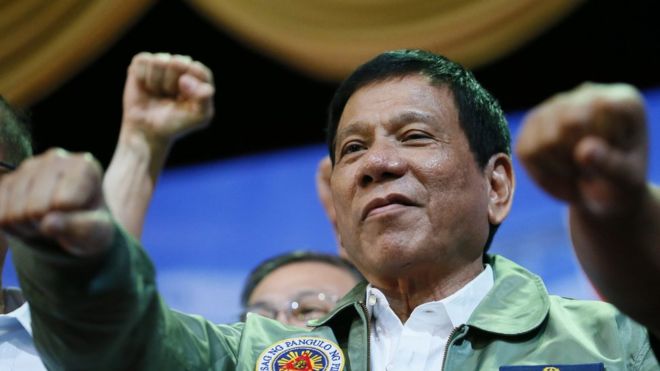 The number represents the largest visiting delegation since Duterte's 2016 China visit, where as many as 250 business executives were involved alongside dozens of government officials and staffers. That official trip was monumental because it was the Filipino President's announcement to the world that he would pursue an independent foreign policy, and used that visit to forge closer diplomatic, economic and military links with the Asian superpower.
With this Israel trip, could Duterte be envisioning the same goals? It begs to be asked given the scale of the entourage. The size of the delegation is all the more peculiar given his promise a year earlier to impose a "starvation diet", limiting the travel expenses of his government. There has to be a very significant reason why he broke such pledge with this official visit.
The official report is that three different memorandums of agreement will be signed, encompassing employment opportunities for Filipino workers, military cooperation and also cooperation in research & development.
A long history of friendship
Aside from the agenda of the bilateral meetings, the event is significant in of itself because it marks the very first official state visit by a sitting Philippine president since the State of Israel was formed. Historically, the tumultuous situation of the Middle East and the controversy surrounding the existence of Israel have made preceding presidents shy away from making official visits.
In fact, the Philippines played a key role in establishing the State of Israel in 1947: under the administration of President Manuel Roxas, the newly-independent former American colony gave the tie-breaking vote on UN Resolution 181 – partitioning the British colony of Palestine into two.
Years earlier, the administration of President Manuel L. Quezon also afforded an open-door policy for fleeing European Jews who were under threat from rising antisemitism in that continent. These efforts allowed 1,300 Jews to escape the Holocaust and find temporary refuge in the Philippines.
It isn't surprising that Israel holds the Philippines dearly, and treats it as a close ally. What is suspicious, however, is the level of effort the latter nation is exerting in asserting this friendship.
Huge military and police delegation
It was not kept a secret that defense cooperation is in the agenda of this trip, with Duterte particularly interested in securing deals to acquire military hardware from the Zionist nation. He has rued cancelled defense transactions with the United States and Canada, which both cited his administration's appalling human rights record for the cancellation, and is perhaps looking at Israel to be a new source of supply.
This is one reason Duterte's spokesperson – Sec. Harry Roque – cited for bringing in a large delegation of high-level police and military personnel along. The other rare instances where large non-civilian officials were present on official state visits were to Russia and China, those two trips also had defense cooperation as part of their agenda.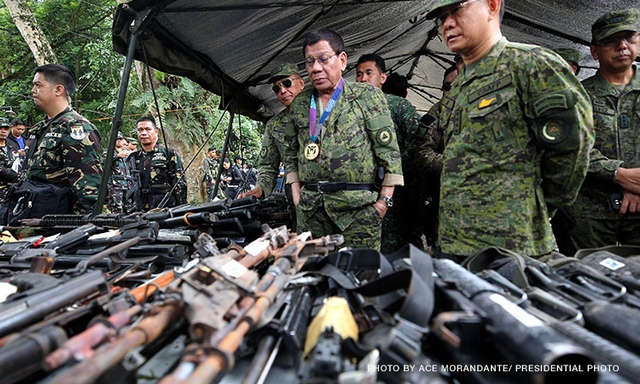 Most of these senior officers are nearing their mandatory retirement age, and according to Roque their inclusion in this trip was "a gesture of appreciation" for their service. Their expenses will be fully shouldered by taxpayers, which Duterte earlier stated was intended as their "reward".
But shouldn't service to the nation be a reward in itself for patriotic soldiers and police officers? These uniformed personnel can also look forward to receiving lucrative pension plans upon retirement, a scheme which is so generous that the Department of Budget and Management (DBM) has previously called to reform.
Those military and police officers are also slated to visit Israeli Defense Force (IDF) bases, which Roque explained aimed at upskilling their capabilities in counter-terrorism. But if these officers are about to retire, what is the point of enhancing their combat skills? If a skills transfer is the intention, wouldn't it be more beneficial to have brought along junior and intermediate-level officers instead?
The Philippines' Foreign Secretary, Sec. Alan Peter Cayetano, rationalized by saying these officers are expected to serve in civilian roles after their retirement. That revelation also raises eyebrows: does Duterte intend to patch his administration with more ex-military and police personnel? Questions have already been raised regarding the large number of retired defense personnel in his government, and what its rationale may be.
A shopping trip
The intention of President Duterte to acquire weaponry from Israel is also an important issue to discuss. Modernization efforts are underway for the Armed Forces of the Philippines (AFP), with a significant US$5.6 billion budget already allocated for the purchase of advanced hardware.
The State of Israel is one of the world's largest exporter of weapons, and they have had fruitful transactions with the Philippine military – recording US$21 million in weapons sales with the latter in 2017. They have also been condemned for selling weapons to despotic regimes in the past, most recently with the government of Myanmar during the 2017 campaigns against the Rohingya minority.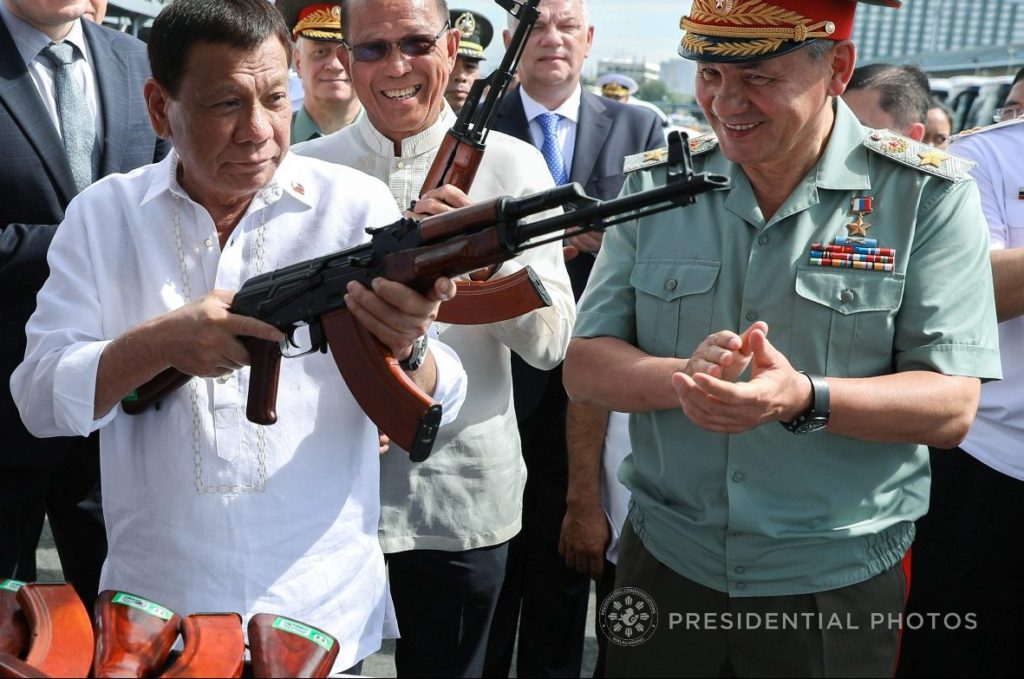 That precisely is why Duterte is optimistic of forging productive defense ties with the Jewish state, because they do not discriminate in selecting their clientele. The President was vocal in criticizing Canada for cancelling a US$233 million helicopter deal in 2017, and then called Americans "monkeys" after the U.S. State Department blocked the sale of 26,000 rifles intended for the AFP.
With Israel, Duterte hopes he can establish a more reliable market to supply his military – who face threats from ISIS-linked militants in the South and the intrusion of Chinese naval vessels in the Western coast.
Our curiosity should be on what equipment Duterte and his defense officials choose to acquire from Israel, whether the focus will be on counter-insurgency (COIN) or if the hardware will be intended to carry-out his brutal crackdown on narcotics which have resulted in the unintended deaths of civilians.
A large business delegation
It won't just be the military and police in full force during the visit, but Duterte will also be accompanied by a large delegation of business executives. More than 150 of them will be part of the official entourage, including some of the biggest names in Philippine commerce.
During his 2016 trip to China he was accompanied by billionaires Ramon Ang (San Miguel Corp.), Lucio Tan (Lucio Tan Corp.) and Hans Sy (SM group) who consistently make the Forbes' rich list for the Philippines. Their involvement proved productive for their own interests as they were able to forge connections with their Chinese counterparts, while also ensuring protection for their production facilities situated in the mainland.
An example of which is snack-food producer Oishi group, which has 16 factories in China and looked to expand their operations in the country. However, the most talked about business negotiation during the visit was between Filipino state-owned oil company Philex Petroleum and the China National Offshore Oil Corporation (CNOOC) regarding offshore oil exploration in the disputed West Philippine Sea.
Israel as a potential oil and gas exploration partner?
Duterte had previously rued his country's lack of capabilities to survey offshore oil fields alone, the talks with the Chinese oil company was aimed at forging a partnership between the two entities to exploit the area's suspected oil deposits.
The Philippines won its protest at the Permanent Court of Arbitration in 2016, challenging China's claims in the West Philippine Sea. The victory should entail that the former reserves the exclusive right over all the resources of the domain – but the Duterte government has leaned more towards a cooperation with their rival claimant.
Could there be similar negotiations to occur during this Israel visit? The country have the technological know-how on extraction of natural gas and crude oil, being a producer of the energy sources itself.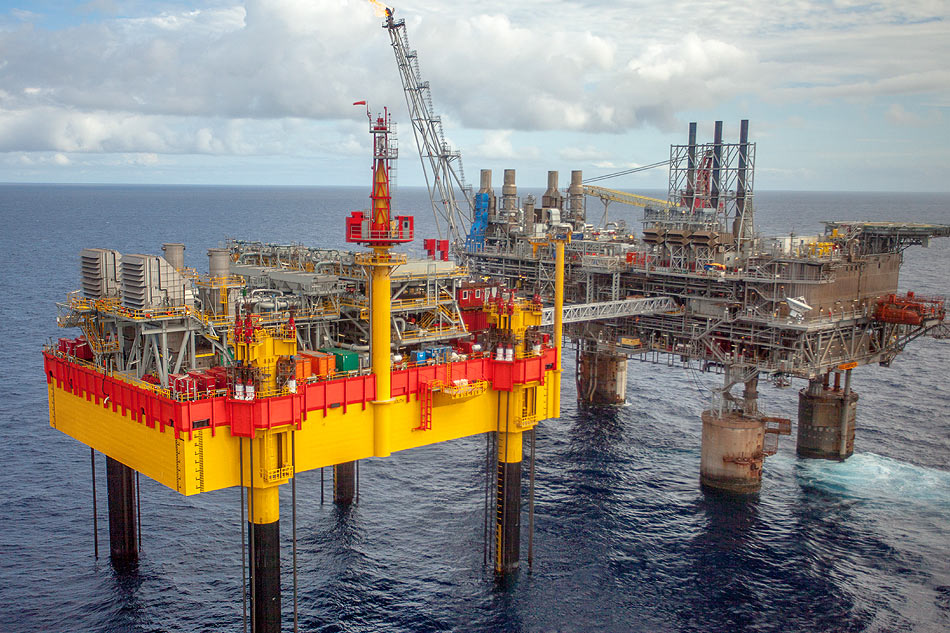 In 2015, Israeli oil firm Ratio Oil was granted a permit to conduct oil and gas explorations in the Palawan island. The green light to proceed with the operation was stalled, and it is expected that Duterte's visit will include signing an agreement that will finally allow the company to push through with its plans.
The move will be better received by the Filipino public than a similar agreement with China, earlier this year the Foreign Affairs Department disclosed that negotiations between the two competing nations was ongoing regarding resource-extraction in the disputed territory. Israel is seen in a much friendlier light than the Asian giant, and will therefore allow Duterte to seek foreign assistance without the risk of an uproar.
Though it still raises eyebrows as to what Israel would seek in return. Palawan is also heralded as the Philippines' "final frontier" in terms of natural beauty, known for its vast forests and pristine waters as a result of being spared from large-scale development projects over the decades.
Will the Philippines be able to ensure that the Israelis do not cast a blemish on the natural environment?
A visit shrouded in mystery
The analysis presented by this article have largely indulged in speculation, but given the massive question marks surrounding Duterte's official schedule and the concerning media blackout in place this becomes understandable.
Israeli journalist Neri Zilber reported finding odd gaps in the Philippine President's itinerary, with most of his official business being scheduled in the afternoon and rarely during the morning. This has led to conspiracy theories to sprout up, with many speculating that Duterte will undergo covert medical appointments in those hours-long gaps.
Filipino Twitter exists & it's AMAZING. I tweeted about Duterte visit to Israel – almost everyone believed it's a cover for medical treatment. Dismissed conspiracy theories until I looked at official schedule again. Massive holes during the 4 days: pic.twitter.com/uqdolb22B2

— Neri Zilber (@NeriZilber) September 2, 2018

The Zionist state is a world-renowned medical tourism hotspot, boasting some of the world's most advanced medical technology and being a powerhouse pharmaceutical producer also. It would make sense for Duterte, who is widely speculated to be in poor health, to schedule a visit in the country while also seeking advanced medical help.
His administration have attempted to explain the scheduling gaps by stating it is intended to allow Duterte to rest, but that line of reasoning only fuels speculations further. For a sitting President to not be in the right state of health to attend morning functions is concerning, and denotes serious health deficiencies.
It also does not help Duterte's case that his entourage have seemingly barred local Israeli media from covering his events, such as the meeting with the Filipino community of Israel. Doing so only signals that there is something he wants to hide from general public scrutiny, which begs the question: what?
Plenty of reasons to pay attention
There has been a lot of talk surrounding President Duterte's official visit to Israel, both good and bad. It is historic given it is the first time a sitting Philippine president made the trip to the Jewish state, whose existence is a point of great controversy.
The size of the delegation is also enough to raise eyebrows, and speculation grows when you consider the composition of that entourage itself. The presence of military and police officials invites theories to emerge over the essence of their involvement in this state visit.
The prospect of bilateral cooperation with regards to oil extraction is being mooted, and it also drives questions over how a potential deal could be perceived by China given that the Duterte administration has been pro-actively seeking their help with the extraction previously.
An ambitious modernization drive to strengthen the Philippines' defence capabilities is also an avenue Israel could become more involved with in the future. This is also interesting to see if whether the Philippines will become less reliant on North American and European weapons imports, given that these markets are critical of his regime.
Justification for disallowing Israeli media to cover his appearances should also be demanded, and the activity of the military and police personnel who were paid for by taxpayers to travel to Israel should be disclosed where appropriate. It is important that their involvement with this trip was productive, which will then vindicate the need to include them in the official delegation.
There are plenty of reasons to pay close attention to Duterte's official visit to Israel, and even more reason to observe the developments which will occur in the next few months as a result of this visit.