George Orwell's Animal Farm (1945) is a perfect allegory of the rise to power of President Rodrigo Duterte. 
It starts out with a true man of the masses, rallying the disgruntled proletariat against the ruling elites and enacting a revolution to promulgate these changes only to see the revolutionaries gradually turning into the very oppressive elites they deposed of in the first place. The same can be said with President Duterte: after securing a dominant victory in the 2016 Presidential Elections with a promise of dismantling the power structures in the country, he has instead capitulated and became a beneficiary of the same unfair hierarchical system dominated by the Philippine elites.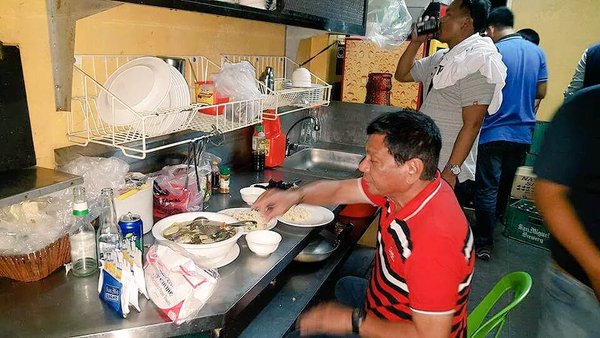 The country's first head-of-state from Mindanao ran on a platform of anti-elitism and cried out against "traditional politicians" (TRAPO) who flourished off nepotism and crony capitalism, Duterte's key slogan was "change". The former mayor of Davao City was seen as the best crusader against the dominant oligarchical families and their political puppets, he was not part of any elite political family and was an ally of underground activist groups. Mayor Duterte was known at that time to live a very modest life, bereft of the opulence which prominent politicians enjoy.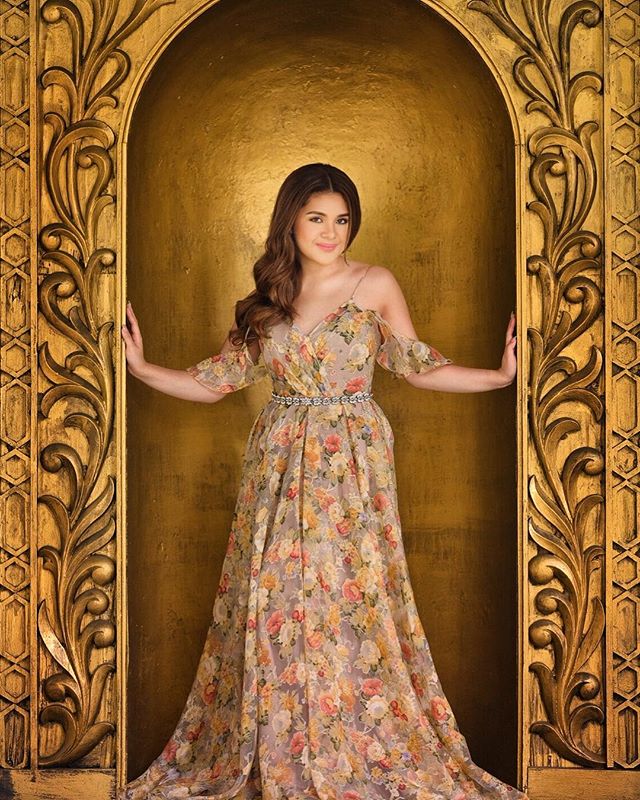 However, his working-class credentials have been questioned in the last year and a half since elected as Philippine President. Just this week his granddaughter, Isabelle Duterte, conducted her pre-debut* photoshoot in the confines of Malacañan Palace. *(In Filipino culture, a "debut" is the coming-of-age birthday celebration of a young woman turning 18 years old.) 
The shoot drew flak from the public, who criticized the audacious display that the President's kin made. Surely President Duterte, who has been vocal about simple-living and modesty, would speak out against such an affair?
Yet the supposedly-working class President defended his granddaughter's actions, declaring that it is merely a "small matter". But would it still be a "small matter" to him if he was still in political opposition and it was another person's relative acting lavishly? When a photo of Vice President Leni Robredo doing yoga in Malacañan Palace surfaced, pro-Duterte internet users fiercely attacked her for allegedly "lacking respect" for the official residence of the country's head-of-state.
It was later revealed that the yoga session was not just for her but a health and wellness program for her entire staff, which counts as official business for the Office of the Vice-President. Isabelle Duterte's photoshoot however was an entirely private function, surely that counts more of a "lack of respect" for the Presidential Palace than Robredo's yoga session?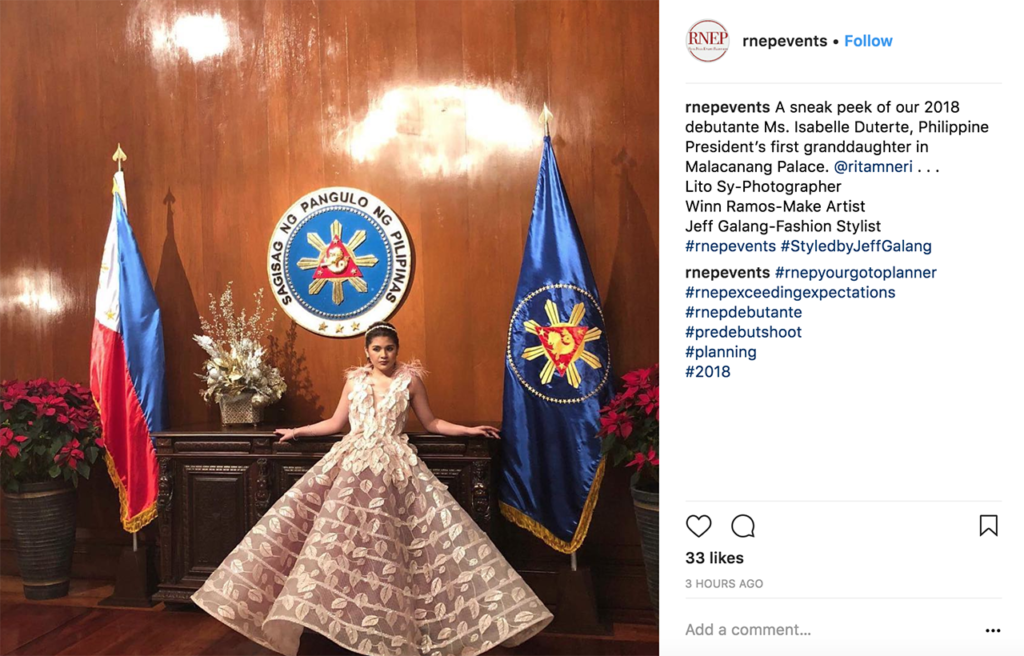 Even more insulting was the estimated expense the photoshoot entailed. The stylist and make-up artists hired for the event were Jeff Galang, Winn Ramos and Frankie Bacierto – all with clientele consisting of A-list Filipino celebrities and are known to be very in-demand. The gowns used in the shoot were by a multinational company, Garimon Roferos Couture. The photographer who performed the shoot is also very prominent in his field, but according to Lito Sy he offered his services for free since he is a longtime friend of the family.
President Duterte defended his granddaughter's photoshoot by saying any tourist who visits Malacañang Palace is able to have their photos taken, but that is a false comparison. No ordinary Filipino can have exclusive rights to the Palace for a private function, definitely not those who are working-class. The ordinary Filipino also cannot afford to hire celebrity stylists and photographers for their events, much less acquiring expensive gowns made overseas.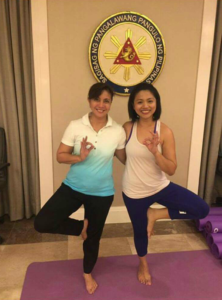 It is also unbecoming of a "working-class President" to spend so extravagantly in his foreign trips. An exclusive report by Rappler.com revealed that President Duterte's official trips abroad in his first year costed significantly more than his predecessors in the same period. In 2016, the incumbent amassed a travel bill of P386.2M (US$7.72M) while his predecessor Benigno Aquino III spent only P101.5 million ($2.03 million) and Gloria Macapagal-Arroyo spent P80.6 million ($1.61 million) during their respective first years in office.
What is even more startling is that even if you compare his predecessors' two-year aggregate bill, Duterte's expenditure for his first year alone still costed significantly more. Aquino spent P185.9M in his first two years, while Arroyo spent P190.5M – both well below Duterte's first year total.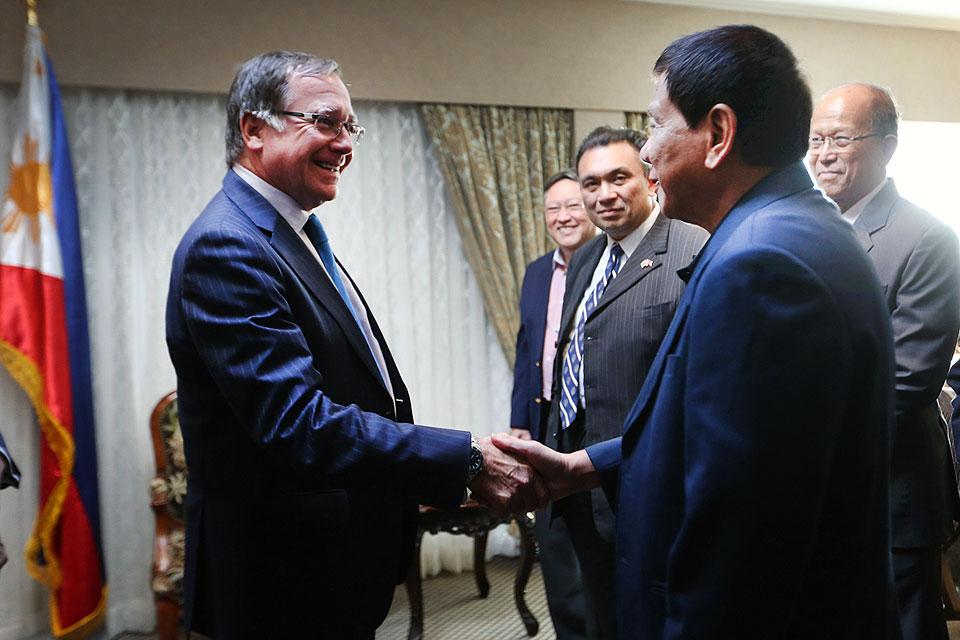 Surely someone who empathized with the plight of his poverty-stricken compatriots would not cast a heavy burden on the country's coffers? Past Philippine presidents have also been criticized for their spending during overseas excursions, but if Duterte seeks to be the "change" he claims to be he should practice what he preaches.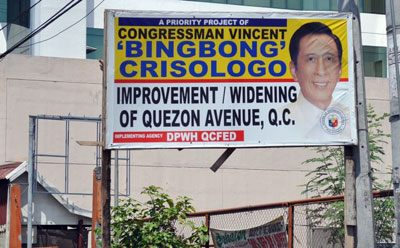 So when he spoke out against TRAPOs (traditional politicians) who would shamelessly embed their photos on large tarpaulin signs to take credit over taxpayer-funded programs, it is fair to expect the President to act differently. Many Filipinos view this habit by politicians to be tacky and petty, and very misleading given that it was not their own personal funds used to facilitate the project but rather that of the taxpayer.
It was surprising however, when the newly-launched identification cards for Overseas Filipino Workers (OFWs) bore the photo of President Duterte. In fairness to him, the OFW card was a campaign promise he made during the election. It serves to streamline the immigration process for the millions of Filipino citizens who are employed abroad which will provide them with a hassle-free experience when returning to the country. It is a good Duterte project, but the fact remains it is funded by taxpayers and should not forward the agenda of any single individual or political group.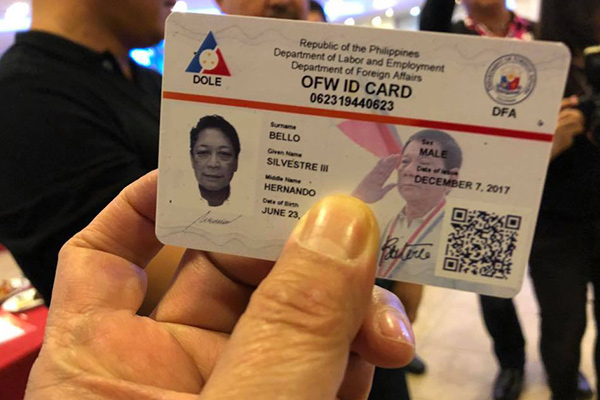 It is widely believed that the move is an attempt by the current administration to campaign early for next year's 2019 midterm elections, where most of Duterte's allies in the Philippine Congress face re-election and could provide a hurdle for many of the incumbent's policy plans.
There goes a saying that you can judge a person by the company they keep, and by this metric we can make a fair conclusion of the kind of individual President Duterte has become. He has formed an inner circle comprising of Philippine politics' most elite dynasties, which include the families of former dictator Ferdinand Marcos and former president Gloria Arroyo.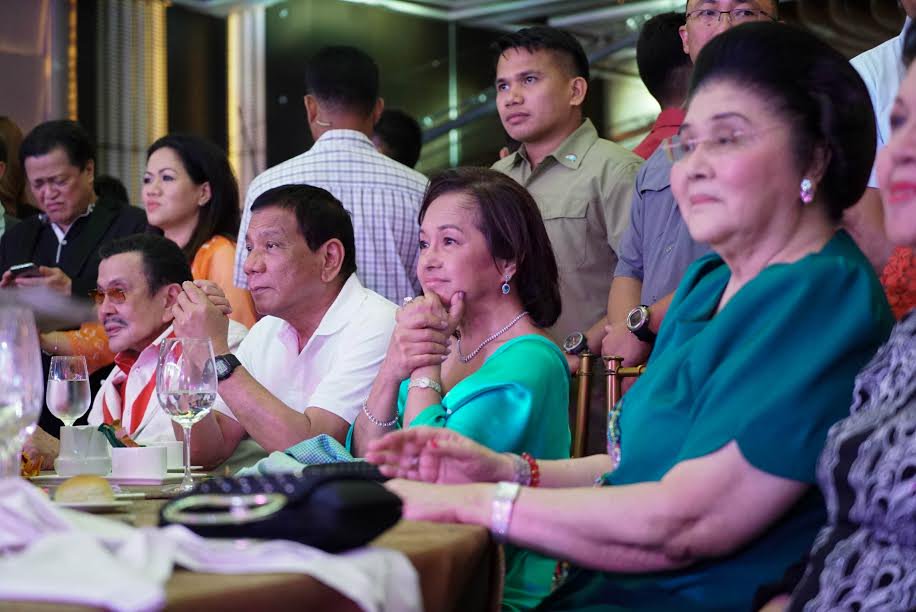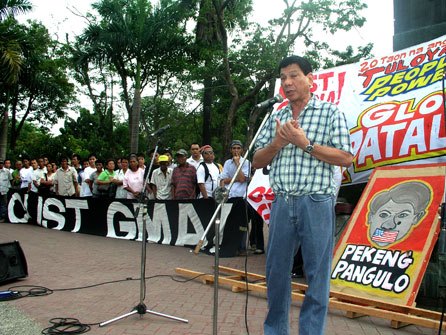 Ironically, Duterte has formed alliances with the Marcoses and Arroyos despite once being a staunch opponent of them. Coming from an activist family, the incumbent saw his mother oppose the Marcos regime in the 70's and 80's. Today, Soledad Duterte's son imposes the same "Martial Law" that she opposed during the reign of President Ferdinand Marcos.
It is also worth mentioning that during his time as Mayor of Davao, Duterte was keenly against the rule of then-President Gloria Arroyo. He was a prominent fixture in anti-Arroyo protest actions in his city, calling her out for alleged corrupt activities in her administration at that time. Arroyo was in hospital arrest from 2012, when she was indicted on plunder charges, until receiving pardon from the President last year.
In essence, President Duterte absolved Arroyo of the crimes he himself had accused her of just a decade earlier. It is confounding how one could have such a significant 180-degree turn in that period of time.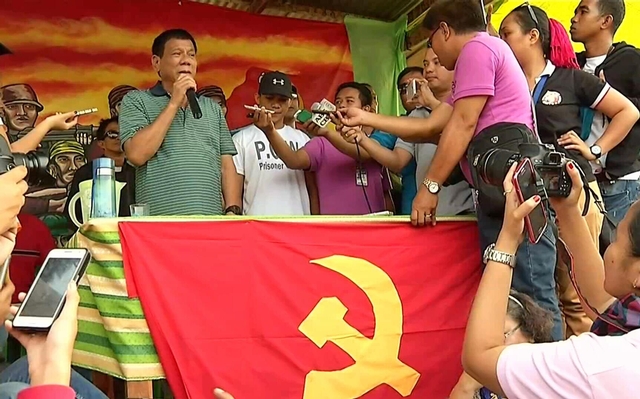 Though it begs to be asked how much of this new leaf is authentic, could President Duterte's sharp turn to elitist politics be his way of appeasing the established power structures in Philippine politics? It also is a question if this is a new leaf for him at all; working-class politics paid dividends for him in the province, but in national politics he may have realized that he no longer needs to wear the same mask and is now showing his true visage.
What ever it may be, the Rodrigo Duterte who stole the hearts of the masses and was catapulted to victory by a frustrated working-class is long gone. That person has devolved into an elitist, autocratic crony of the oligarchy – the very breed of politicians he stood against for so long.