In any democracy, government spending is rightfully complemented with transparency. After all, public funds are being used and it is imperative to ensure these are spent responsibly, efficiently, and in the best interests of the public.
Under the Philippines' General Appropriations Act (GAA), the legislation that determines how taxpayer funds are to be spent and allocated, there may be funds that are appropriated without the need for transparency at all.
Confidential and intelligence funds are purposes related to national security, intelligence, and other confidential matters. These funds are typically used by government agencies with sensitive functions which requires secrecy.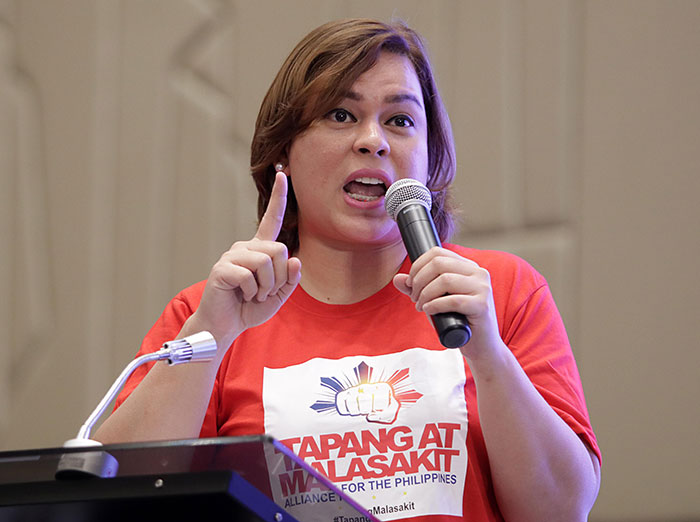 The use of confidential funds has been the subject of much debate in Philippine politics; because of the confidentiality around its use, it inevitably lends itself to corruption.
However, one can imagine when government spending requires discretion – think intelligence gathering or surveillance of organised crime groups. Outside law enforcement however, you would be hard-pressed to justify the use of confidential and intelligence funds.
For Vice President Sara Duterte, the use of confidential funds seems to be second nature to doing her job. In both her roles as Vice President and as Education Secretary, the former presidential daughter has opted to spend confidential funds despite the civilian nature of both offices.
In 2024, Duterte's Office of the Vice President (OVP) has requested Php500 million in confidential funds and a separate Php150 million for the Department of Education (DepEd). It is difficult to think why the OVP would need confidential funds, and even more so the DepEd.
To put that amount into perspective, DepEd's proposed Php150 million confidential fund is higher than the Php141 million budget allocated for the entire National Intelligence Coordination Agency (NICA) – a government agency which actually has intelligence-gathering functions.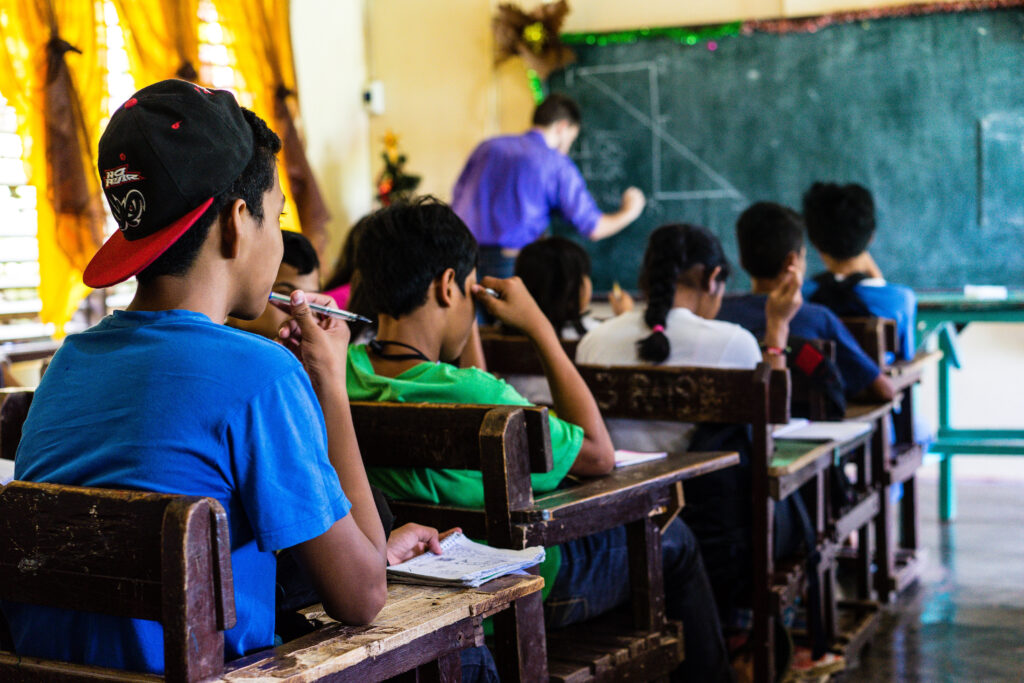 This proposed confidential fund for the DepEd is also not far off from the confidential funds allocated to the National Bureau of Investigation (NBI) which stands at Php174.5 million, and the Department of Justice (DOJ) which had an allotment of Php168 million – two agencies which are responsible for law enforcement.
It beggars belief how the Education Department can justify having a greater need for an intelligence budget than an actual intelligence agency, or close to that of law enforcement institutions.
Furthermore, at a time when the Philippines faces a backlog of classrooms and a shortage of teachers, there is no lack of areas where those confidential funds could be put to better use. As the Alliance for Concerned Teachers (ACT) Party-list articulated, the Php150 million in confidential funds for DepEd "can already procure 150,000 armchairs, or about three million textbooks, or 4,286 laptops for teachers at P35,000 per unit".
During Congressional hearings on the Budget, it was also revealed that the OVP – under Sara Duterte – had spent Php125 million in confidential funds in 2022. This despite having no allocation for confidential funds for the OVP in the 2022 Budget.
Unless Congress passed a supplemental budget for the OVP (which it didn't), it would have been impossible for the OVP to find an extra Php125 million to spend as confidential funds. Where the funds came from and what it was used for remains unknown, while VP Duterte continually refuses to divulge the nature of her spending in 2022.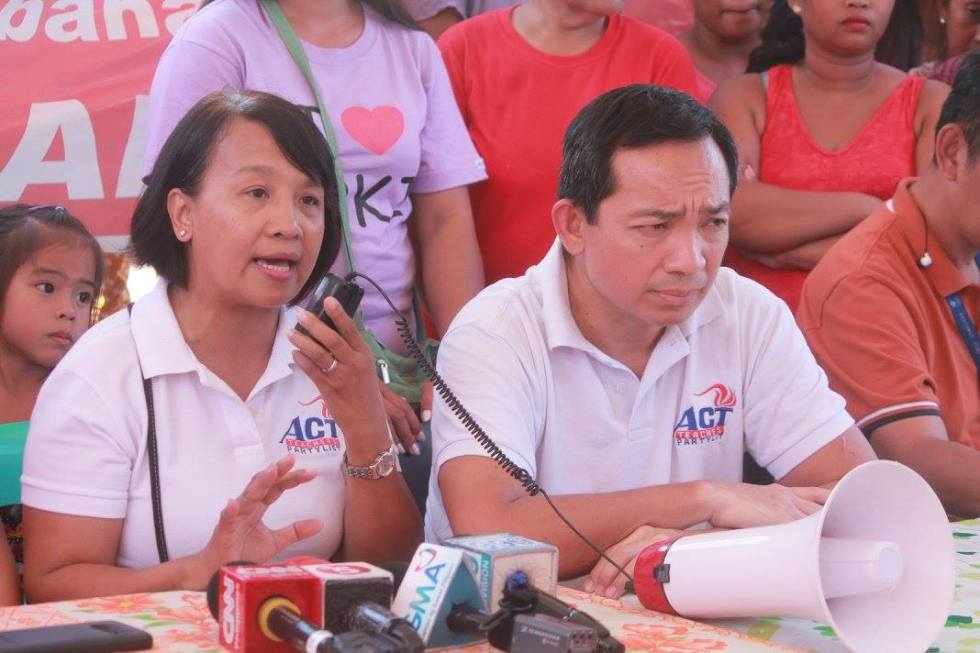 Even more astonishing is the speed by which the OVP spent the Php125 million confidential funds. Opposition lawmaker Rep. France Castro, of the ACT-Teachers party-list, bared that the Vice President spent the confidential funds in only 19 days – from December 13 to 31, 2022.
As expected, Duterte used the secrecy around the use of confidential funds to evade questioning from the House Committee on Appropriations. During the hearing, the Vice President stated "the OVP has already planned and identified events, activities, and projects to be covered by the CF"; however, she refused to specify what those projects are.
The Vice President also received help from her allies in Congress. When Castro further confronted Duterte on how the Php125 million was spent, she found her microphone switched off – stopping her from asking further questions.
Rep. Sandro Marcos, the presidential son and representative for Ilocos Norte, swiftly moved to terminate the budget deliberation despite objections from ACT-Teachers and also Kabataan party-list Rep. Raoul Manuel. In the end, the budget hearing for the OVP lasted only 22 minutes, of which 10 minutes were used for a video presentation by the agency.
Not only is the OVP's spending protected by secrecy, but Duterte herself is also shielded from scrutiny thanks to her allies in the House.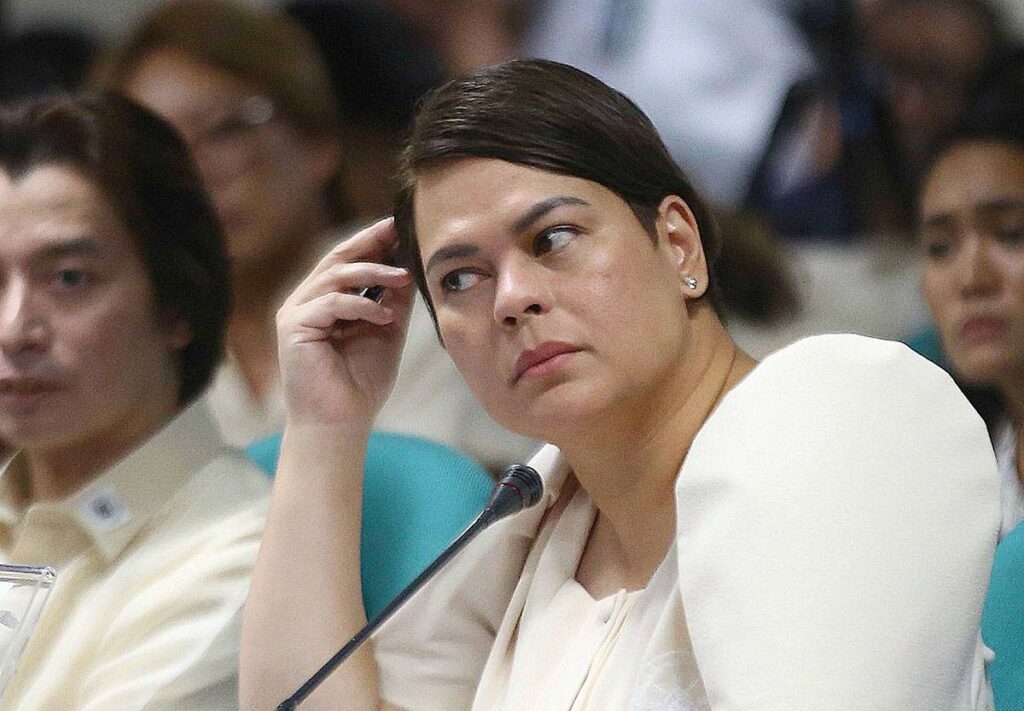 The saga around Sara Duterte receiving confidential and intelligence funds for her role as both Vice President and Education Secretary is problematic for two reasons: one, because it makes a mockery of the provision of confidential funds by allocating it to civilian government agencies. Second, because it is making a mockery of our democracy by shutting down all opposition against the allocation of these funds.
When Duterte and her running-mate, President Bongbong Marcos, captured a super-majority during the 2022 elections it was a given that they would take advantage of this and govern with few restraints. However, what we are seeing now with this saga surrounding confidential and intelligence funds is beyond just taking advantage – it is simply abuse of power.
If the opposition lawmakers in Congress are powerless to stop Sara Duterte's blatant grabbing of public funds, it is up to the Filipino people to oppose this. We must not allow Congress to allocate a blank cheque to Sara Duterte.