Imagine a politician who deliberately tries to block an official information act request in order to suppress information from the public, imposes hefty penalties for people who exercise their right to protest and stubbornly refuses to investigate an anomalous government project, even with all the red flags.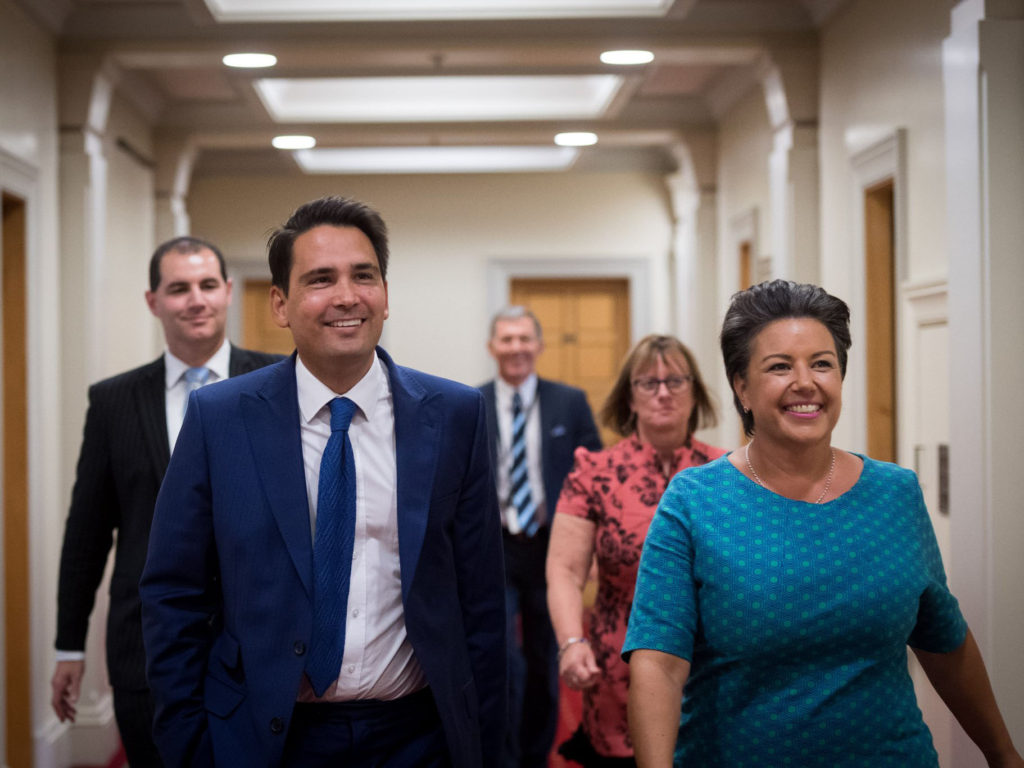 You would most likely think that such an individual is not fit for public service, much less a representative for an entire electorate of people. Funnily enough, the National Party had just made a politician of that caliber as their new leader.
After a much-awaited Caucus vote, the 56 National MPs elected to have Simon Bridges – MP for Tauranga – as their new party leader. He replaces Bill English, who only became leader himself in December 2016 and had just led the Party to a strong 2017 election result.
While Bridges was among the favourites of their leadership race, experts were predicting a win for his rival Amy Adams – who is seen as a moderate and could appeal to a wide range of voters similar to John Key. His lack of appeal was evident just shortly after the result was announced, with social media bereft with comments from National supporters who have expressed their distaste with their new leader and declared that they will not support the Party anymore.
It should come as no surprise given Bridges has earned the unflattering moniker, "Slimy Simon". His critics brand him as "slimy" or untrustworthy, and his track record definitely shows why.
Part 1: Early Life 
Before entering politics by winning the Tauranga seat in 2008, maintaining the electorate "blue" after fellow National MP Bob Clarkson retired, Bridges was a Crown prosecutor in the beautiful Bay of Plenty city. One notable case he worked on was prosecuting convicted murderer and child molester Tony Robertson, who perpetrated the brutal slaying of Auckland woman Blessie Gotingco in 2014.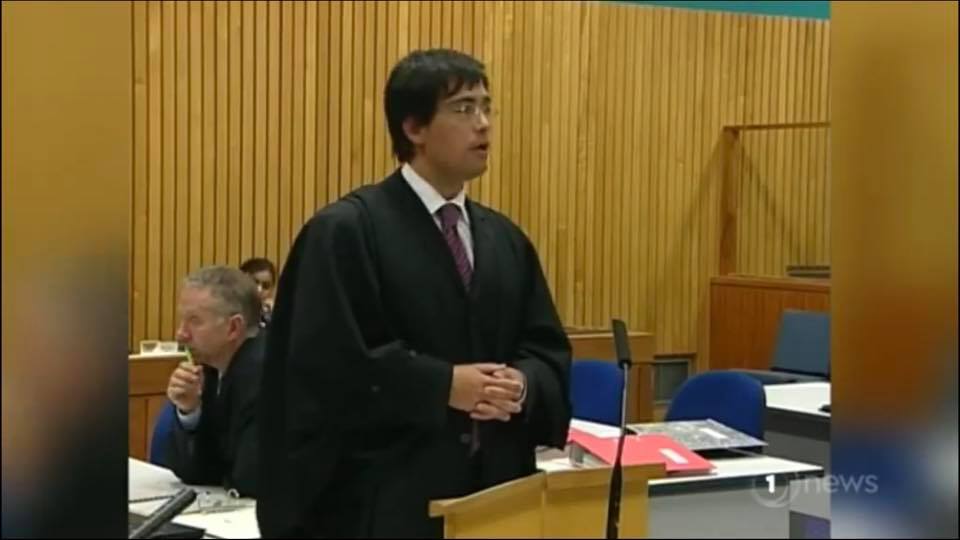 However, Bridges is not a native of the gorgeous city and instead was born and raised in Te Atatu, West Auckland. He was born to a Baptist Minister father of part-Māori descent and an English mother, he describes his upbringing to be "deeply religious" and proclaimed to still be an active churchgoer.
Bridges started his law practice with an Auckland-based firm called Kensington Swan, before eventually making the move to the Bay of Plenty with the lure of a more exciting career as a Crown prosecutor in 2001. The future MP for Tauranga showed his brilliance from the start, eventually earning a chance to take up further studies in Oxford University in the United Kingdom.
The excursion did not just bestow him with a prestigious postgraduate degree, but also with a lifelong partner. He met his British wife, Natalie, at Oxford and persuaded her to follow him back to Tauranga where he would eventually be selected as the Party's candidate for the electorate.
Part 2: Beginnings with the National Party
Politics had always played a prominent part in Bridges' life. His involvement with the National Party stretches back to when he was a teenager, at age 16 he joined the Young Nationals and eventually became their nationwide Deputy Chair at the age of 21.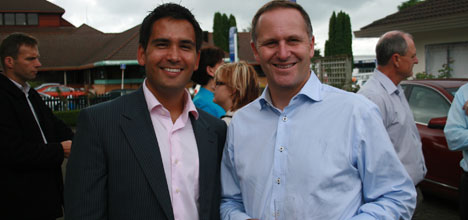 Even when he outgrew the youth wing, Bridges remained active with the Party as part of their West Auckland Committee. Despite being known as a staunch disciple of former leader John Key, the aspiring politico actually supported former MP Brian Neeson's bid to be selected as the candidate for Helensville against Key.
After moving to Tauranga, Bridges became the Chairman of the local National Party branch and was selected as their electorate candidate in 2008. Becoming an MP had ended his legal practice, but that gamble would pay-off immensely as he comfortably wins the seat by a solid 11,742 majority.
He increased that majority in the 2011 elections, to 17,264 and was eventually seen as among the National Party's rising stars. Bridges was given the ministerial portfolio for Consumer Affairs, outside of Cabinet, as well as being an Associate Minister for Transport and Climate Change Issues by his leader John Key.
In 2013, Bridges would receive another promotion as he was moved into Cabinet. He would become Minister for Labour, Energy and Resources and also retained his Associate Minister role for Climate Change Issues.
That same year, he was also thrust into the spotlight for a different reason. At the final reading of Louisa Wall's Marriage (Definition of Marriage) Amendment Bill, Bridges voted against the passage of the bill going against majority of his fellow National MPs.
It was this vote that put Bridges under the spotlight as a social conservative, his Baptist upbringing and his active church participation became scrutinized.
Part 3: A Real Conservative?
Despite amassing the support of socially conservative National voters during the leadership race, Bridges – upon seizing the helm of his Party – surprisingly turned on these voters and declared in an interview with Katie Bradford that if given the chance, he would change his vote for marriage equality.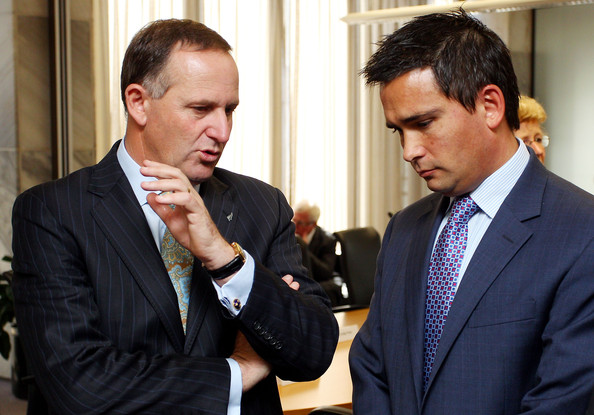 He cited his 2013 vote as one of the "biggest regrets" of his political career so far, but remained adamant he voted according to the evidence he gathered at that time. In a separate interview, Bridges also stated that the legislation "was working well" and that "New Zealand society has moved on".
On another issue social conservatives hold dearly, the subject of abortion, Bridges exercised his conservative chops when he voted in favour of appointing an anti-abortion doctor to the Abortion Advisory Council in 2011. And yet, in a more recent interview, when asked about his personal views on the sensitive procedure he stated that he was not in favour of banning it so long as it remained "safe, legal and rare with emphasis on the rare".
These shifts in his political stances have earned the ire of conservative commentator and founder of the family values lobby group – Family First – Bob McCoskrie.
It is predictable that Bridges would moderate his stances once taking the mantle of National Party leader, given the Party's success relies on their broad appeal to a wide range of voters. It is uncertain if these are just his public stances or if he has personally changed his mind about these social issues, but his reluctance to say the things social conservative voters want to hear loses his appeal with that base.
Part 4: Displaying his "Slime"
When Bridges was promoted into Cabinet in 2013, he was given the contentious portfolio of Energy & Resources. The National Party had been largely open to mineral extractions, particularly offshore oil exploration which receives heavy criticisms from environmentalists.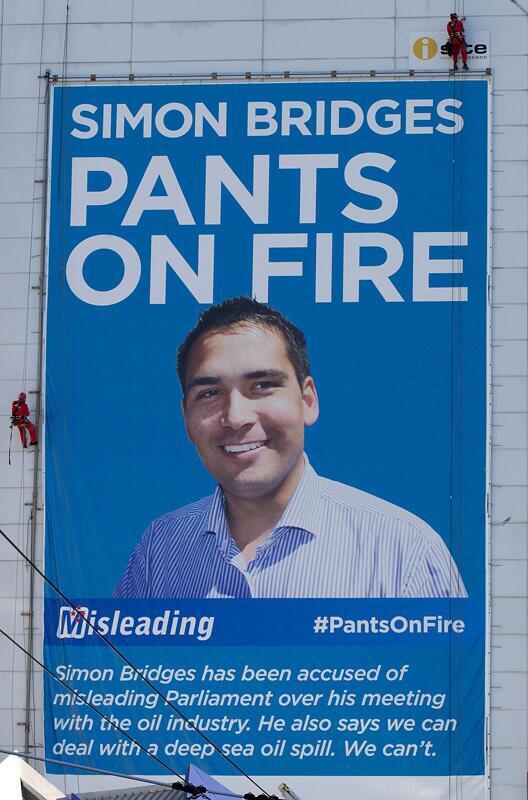 Minister Bridges was therefore handed the unenviable task of defending offshore oil exploration, which resulted in a well-remembered, heated, on-air verbal tussle with acclaimed broadcaster John Campbell in October 2013. The latter interrogated the former if underwater drilling for oil was a good idea, bearing in mind the catastrophe caused by British Petroleum's Gulf of Mexico oil spill in 2010.
The freshly-minted Minister stubbornly asserted that all measures were being undertaken to ensure the drilling was safe, and even proceeded to label Campbel as "nimbly minded" when the broadcaster pressed him further. Many observers felt that Bridges had not substantiated claims he made during the interview, instead opting for emotive responses that only cloaked the seriousness of deep-sea oil drilling.
With his Resources portfolio, Bridges had control over mining and oil exploration permits. It is a controversial endeavor, and one of the most scrutinized decisions he made was to allow oil exploration and mining in the Victoria Forest Park in the South Island.
The move spurred activist group Greenpeace New Zealand to launch a widespread campaign calling for Bridges' resignation as Minister, instead then-National Party leader John Key defended his Minister by saying he was made the right call. The permits garnered more controversy after it was revealed the forest park had conservation status and was therefore protected, in response Bridges simply stated he "did not know the Park was part of the drilling plan".
It is quite implausible to believe that the Minister in-charge of our natural resources was unaware that a massive 200,000 hectare forest was going to be part of an oil drilling and mining project he had signed off himself. Rather than producing a respectable justification, Bridges instead opted to feign ignorance and pretend as though he had never heard of the country's biggest conservative site.
These are not the hallmark of a public servant with integrity, rather it is characteristic of one who many would call "slimy".
Part 5: A Series of Flip-Flops
In 2014, Bridges was again re-elected as Tauranga MP with a strong majority. His prominence within the Caucus could no longer be denied and he was given the meaty portfolio as Ministers for Transport and for Economic Development.
The National Party clocked in a strong victory in the 2014 general elections, nearly commanding a sole majority. However, this formidable force was threatened by the resignation of Northland MP Mike Sabin thus triggering a by-election. The Party faced a serious challenger in New Zealand First leader Winston Peters, a native of Northland himself.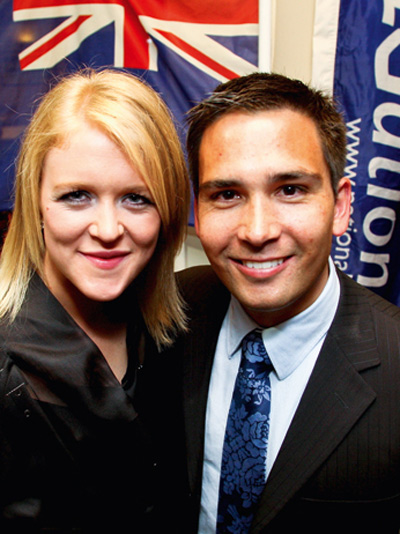 In a bid to bolster the National Party candidate's bid for the electorate seat, Bridges announced that his Ministry for Transport was going to allot $69M to upgrade 10 one-lane bridges around the region into two-lane bridges. The announcement was criticized to be mere political bribery by many, given the timing, but what even copped flak was that it was revealed that the Minister had exercised his Cabinet privileges to extract information from the NZTA to devise the new policy.
Under the Cabinet Manual, sensitive information available only to Ministers cannot be used for party politics. Prime Minister John Key defended him at that time and said the manual was merely "a guide" and not a binding rulebook, hence the Minister was free to use the information he obtained.
The highly-acclaimed "Ten Bridges Program" never materialized, not a single one-lane bridge has been upgraded in Northland which has been attributed to their failure to secure victory over Peters during that by-election. The flip-flop on the infrastructure promise earned he Minister the derogatory nickname of "Simon No Bridges".
He has also demonstrated his "sliminess" with regards to green technology, having been a frequent promoter of electric vehicles in the past but has shown sluggishness in upgrading the Crown limo fleet as Transport Minister.
In 2015, the government talked about adopting measures to increase use of electric vehicles in New Zealand. The following year, Bridges did several photo-ops with electric vehicle recharging stations that were being opened in Auckland.
These developments gave hope that the National government at that time would seriously adopt electric vehicles and green energy in the country. Unfortunately, in 2016 Minister Bridges declared that the government would not pursue replacing their Cabinet limousine fleet with electric vehicles in the near future citing budget restraints.
Bridges further dashed hopes of environmentalists by refusing to set a deadline for a ban on petrol car sales, which was made by the Norwegian government in 2016. However, as the 2017 elections drew closer the Minister and his leader Bill English teased green advocates once more by taking photo-ops while doing trial runs with electric vehicles.
It seems Bridges is only good at implementing substantial reforms when it suits his agenda, but has no genuine desire of executing such reforms.
Part 6: Rising to the Top
Having built a solid profile within the National Party, Bridges could be seen becoming more ambitious.
In 2016, when Prime Minister John Key announced his surprise departure from politics many observers pointed to Bridges as a future party leader. He shortly declared his intention to seek the Deputy Leader role who would then become Deputy Prime Minister, contesting it with eventual victor Paula Bennett.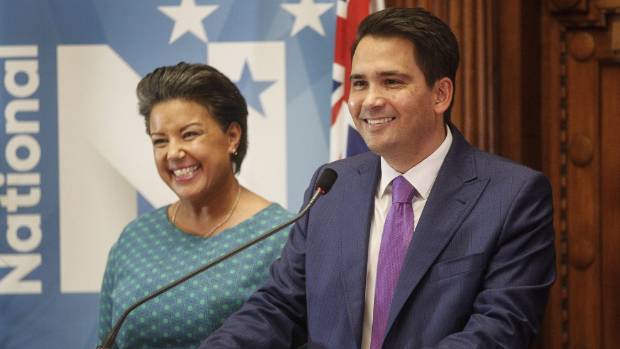 Bennett's victory was assured even before the National caucus took a vote, as Bridges withdrew his candidacy beforehand. Many believed that the latter's exit was due to his realization that he did not have the numbers to win, and instead opted to drop out in exchange for assurance that he will stay in the Government front bench.
That sacrifice ultimately paid off; after Bill English ascended as Party Leader, Bridges was immediately promoted to #5 on the National Party hierarchy. He was given the Economic Development and Communications portfolios, as well as becoming Associate Minister for Finance.
Experts declared Bridges to be the biggest winner in English's new Cabinet, and his promotion set the course for him to chase after even loftier ambitions.
That window of opportunity opened up on February 13 this year, when Bill English himself also stepped down as leader of the Party and of the Opposition. Many speculated that the ambitious MP from Tauranga would step up and contest the top job, but on the 2nd of February Bridges dismissed such reports and said that he "was very happy with where [he's] at and don't want to change".
Just over two weeks later, Bridges flipped on that declaration and announced his bid for the National Party leadership. It is acceptable if he reversed his decision due to a principled reason, but he declared he was seeking the role in order to enact a "generational change" within the Party.
That contradicts with his previous statement of wanting Bill English to stay on, adding that he hopes "[English] leads [National] to the next election". Bridges' predecessor was part of National's old guards, along with Nick Smith and David Carter, if he wished to bring forth a "generational change" in National why would he declare support for English just weeks earlier?
Conclusion: The Reason Why He's Called "Slimy"
With the plethora of examples enumerated and explained previously, it is no surprise that critics label the new leader of the National Party as "slimy". Just like a snake, Simon Bridges slithers out of an important issue he's directly responsible for – refusing to answer and give a clear response.
He has also demonstrated his proclivity to wriggle out of the promises he makes, meandering through loopholes and spitting out any excuse he can in order to sneak his way out of fulfilling them. Just like a snake, Bridges can camouflage into any persona – a conservative, an environmentalist and more recently a Māori representative – depending on what is necessary to secure his agenda.
That agenda has consistently been to improve his standing and achieve lofty ambitions, whether it was to climb higher in Cabinet or to seek out a leadership role within the National Party. Now that he has reached the pinnacle of his Party's hierarchy, he will seek out an even higher position – to be in government and lead it.
Expect him to use the same slimy playbook he has used over the years to get there.