There are many reasons why Vice President Sara Duterte's use of confidential and intelligence funds (CIF) is problematic.
Besides the obvious question as to why the Department of Education (DepEd) or the Office of the Vice President (OVP) would need such funds, it is also suspicious how Duterte's allies in Congress are expediting the budget process and stifling scrutiny of its allocation.
During a budget deliberation by the House Committee on Appropriations (CA), Duterte was spared from opposition scrutiny after Ilocos Norte Rep. Sandro Marcos – who is also the Presidential son – moved to terminate the hearing out of "parliamentary courtesy."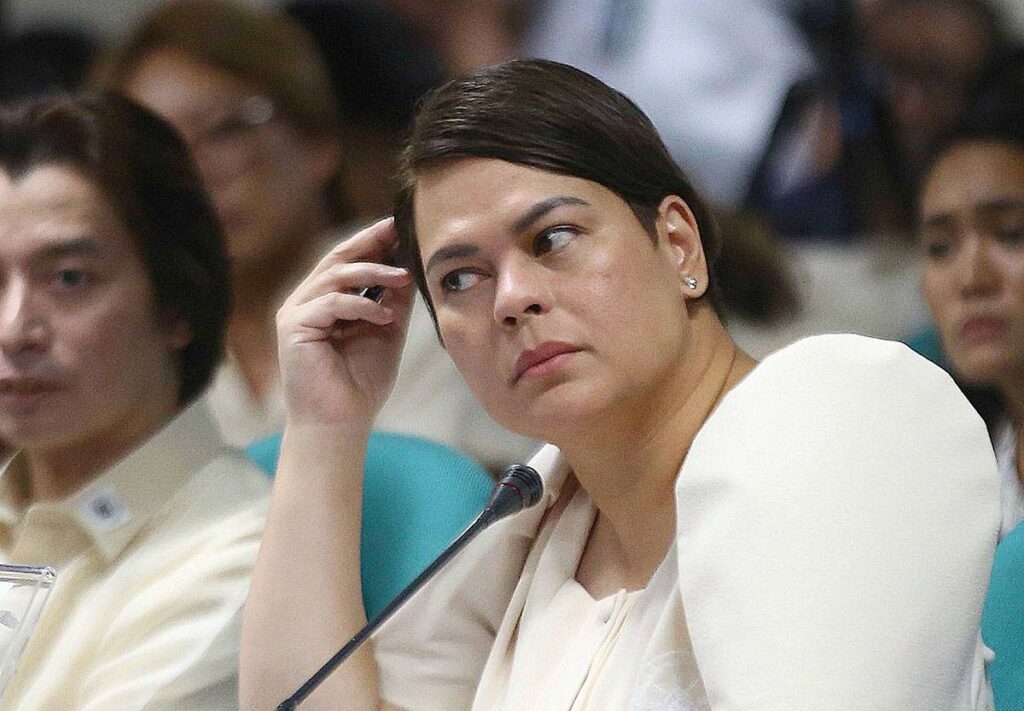 Further ensuring no one could properly scrutinize Duterte's request for CIF, microphones used by members of the opposition Makabayan Bloc were turned off. Not only is this an inappropriate tactic that violates decorum, it is also entirely undemocratic to restrict elected members of the House from further dissecting the budget request.
The notion of providing "courtesy" to Vice President Duterte also did not only limit to that incident. Senior House leadership limited the number of interpellators for the Vice President, ruling that only three members of the House minority bloc would be able to ask questions about Duterte's budget request.
Senior Deputy Minority Leader Rep. Paul Daza made this call, which was supported by another senior office, Majority Leader Rep. Mannix Dalipe. In Daza's own words, this decision was apparently "out of respect and courtesy" to Duterte.
As a result, the budget deliberation for both of Vice President Duterte's offices concluded in just two hours. In contrast, other government agencies had budget briefings that lasted between eight to 10 hours.
The brevity of Duterte's budget requests being approved was certainly not due to a lack of questions regarding her request. There are many question marks surrounding the Vice President's budget request, and also regarding her office's prior spending.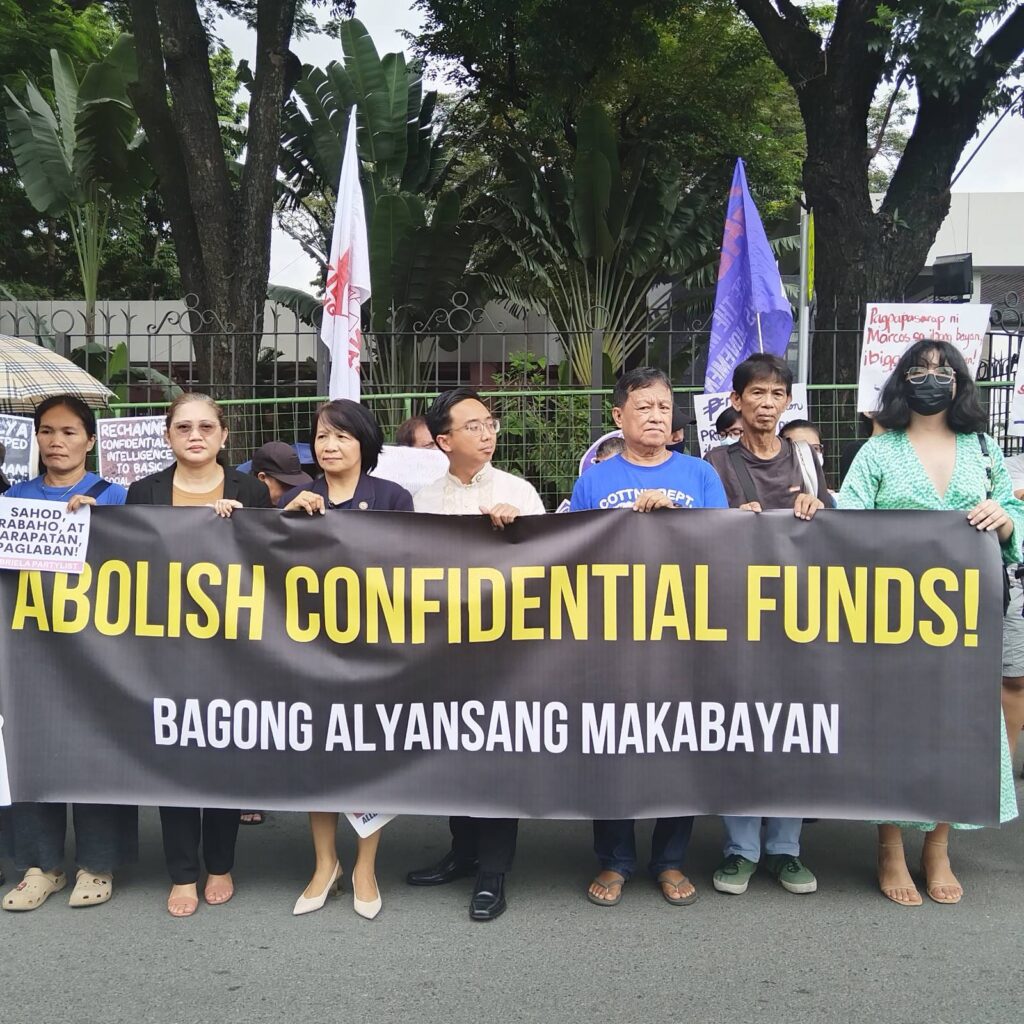 For starters, ACT-Teachers Rep. France Castro revealed that Duterte's OVP spent Php125 million in CIF last year – despite there being no allocation for CIF in the OVP's budget for fiscal year 2022. How was Duterte able to spend CIF funds if her office was not meant to have any such funds to begin with?
Further shedding light on the saga, opposition Senators Koko Pimentel and Risa Hontiveros divulged that it was the Office of the President (OP) that transferred said funds to the OVP. This was confirmed by Vice President Duterte herself, when interrogated by the Senate.
Rather than putting the issue to bed, this revelation only brought about further questions. For example, the sum transferred from the OP came from the latter's contingency fund, which is not permitted under law to be diverted into CIF.
Former Senate President Franklin Drilon, even chimed in to say that the transfer of funds from the OP to the OVP is unconstitutional. "It is clear that the transfer runs counter to the basic principles of budgeting and governance enshrined within Article VI, Section 25 (5) of the Constitution," he argued.
Such questions deserve to be asked and that is what budget deliberations are meant to be about – to scrutinise the use of public funds. It is a very important feature of democracy, which has unfortunately been stifled by the Vice President's allies in Congress.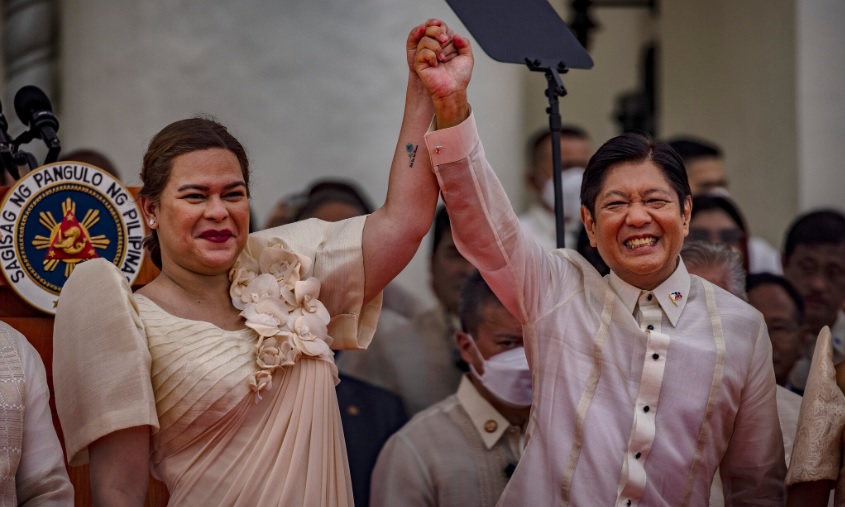 Parliamentary scrutiny is meant to be one of the core functions of Congress, especially when it relates to matters of spending public funds. For the CA to tolerate such behaviour during one of their hearings is further testament that the Philippines is anything but a functioning democracy, but rather a burgeoning kakistocracy.
A kakistocracy is one where the worst, least qualified, and most corrupt members of society control government. What we are seeing are friends in power conniving with each other to ensure that scarce public funds can be siphoned off and spent unscrupulously.
Members of Congress have every motive to appease Sara Duterte as she is widely tipped to succeed President Marcos once his term ends in 2028. They have to be in the good books of the president-in-waiting if they want security of tenure in politics, or even a plum office once the current vice president ascends to the highest office.
Having no hope for the democratic process to carefully screen Duterte's budget requests, it is up to the fourth estate and the vigilant population to weed out corruption.