Staying true to our reputation as a world leader in forwarding progressive agenda, the Labour-New Zealand First-Greens government announced yesterday that New Zealand will be joining the small circle of nation-states who will completely ban the single-use plastic bags.
Prime Minister Jacinda Ardern (Labour) and Associate Minister for the Environment Eugenie Sage (Greens) made the announcement in Wellington, putting in place a 12-month timeframe to phase out the non-biodegradable pollutant. Not only is the move a response to the concerning levels of plastic waste engulfing the ocean and many waterways, but it was also a democratic response to the petition signed by 65,000 New Zealanders asking for the ban.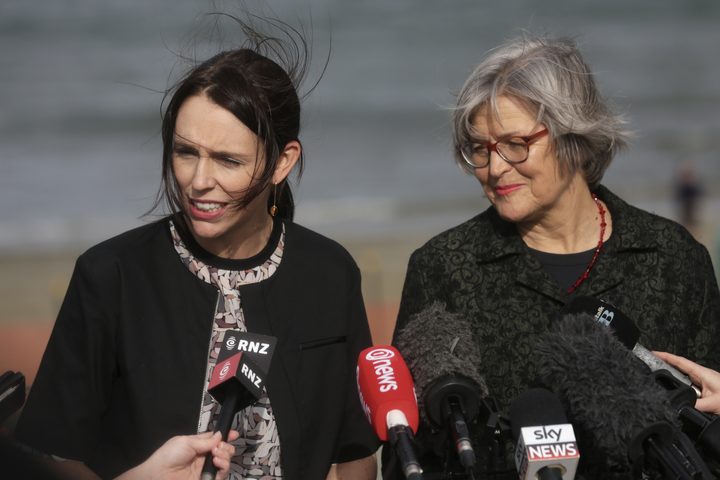 There are already 30 other countries which have legislation in place banning the use of single-use plastic bags, many of which are less-developed than New Zealand like Kenya, Myanmar, Morocco and Rwanda. The very first country to do so was Bangladesh in 2002, and it was a response to heavy flooding caused by drainage systems being blocked with disposed plastic bags.
If Lesser Developed Countries (LDCs) are bold enough to implement such a policy, there is no reason to doubt New Zealand's ability to do the same.
Signs are already plenty that the ban will sail smoothly in the country, as many private businesses have introduced their own plastic bag bans in their own initiative. All major supermarkets have pledged to phase out single-use plastic bags, with Kiwi-owned New World supermarkets on track to fully get rid of the major pollutant by the end of this year.
The dominant supermarket chain, Countdown, implemented an initial plastic bag ban in ten of its outlets in May and its remaining 172 outlets will be plastic bag free by the end of this year also. In fact, the Aussie-owned retailer went as far as to pledge to eliminate all plastic from its products by 2025.
These announcements by retail companies are significant as packaging constitutes the largest share of plastic production in the world, at 36%. The fact that Countdown reported as many as 350 million pieces of plastic bags were used at its checkouts every year in the entire country means that their ban initiative is a huge boost to mitigate the crisis.
Even though these private entities are doing their own initiatives to reduce plastic waste, it was still significant for the government to become involved.
There are corporations such as Pak'n'Save and The Warehouse which, while discouraging plastic bag use by introducing nominal fees to use them, did not have plans to fully phase-out its use. Smaller retailers, such as dairies and small fruit vendors, also had unbridled usage of plastic bags.
New Zealand is one of the world's largest producers of urban waste in the OECD, with 79% of plastic waste produced ending up in landfills and dumps or even worse – in the natural environment. This is a problem because plastic takes more than a century to decompose, while studies in the country have shown that single-use bags are only used for an average of 12 minutes before they are disposed of.
By providing legislation for all retailers to ban the bag completely levels the playing field, we can be assured that no one will be exempted from doing their part to get rid of the major marine pollutant. It is estimated that the nationwide ban will eliminate the use of some two billion plastic bags, definitely a huge win for the environment.
It should be a matter of national pride to see New Zealand take a proactive approach in reducing the plastic waste crisis, there are numerous global problems associated with the proliferation of plastic waste. A large mass of garbage exists in the Pacific Ocean, called the "Great Pacific Garbage Patch" (GPGP), and is measured to be as large as 1.6 million square kilometers – three times the size of France.
This presence of the GPGP shows the reality of non-biodegradable waste, which is largely discarded into our oceans and other bodies of water. This imperils not just our ability to enjoy our natural environment, but more severely it threatens the lives of marine animals.
Just last week, in the Philippines, a dead whale shark washed ashore in Tagum City which was revealed to have several pieces of plastic bags in its stomach. On the other side of the world, in Norway, another whale shark was found dead and had 30 pieces of plastic bags inside its stomach.
In Indonesia, their military had to be summoned to clear an entire river of plastic waste after it got so polluted with the product that a major tributary became blocked. The situation is reminiscent of Bangladesh when they banned plastic bags in 2002, after they found out it was a danger as discarded bags blocked drainage systems and tributaries causing major flooding.
New Zealand's global image as an environmentally-friendly, "green" haven is an integral part of its identity. This move by the Government is an important step to fostering that reputation and continuing our historical role as a world leader in championing progressive reforms.