It was once Asia's largest and most modern air service, but due to decades of mismanagement and taking a big hit in the 1997 Asian Financial Crisis, the Philippine Airlines (PAL) has struggled to match its regional counterparts in recent years.
The airline was born out of ambition by the Commonwealth-era government of the time, establishing itself first as the Philippine Aerial Taxi Company in 1935. Six years later, it expanded into a dedicated airline in the midst of the great war – changing its name to Philippine Air Lines in 1941.
Through most of the 20th century, PAL was servicing flights to and from the Philippines from scores of destinations worldwide. It was a source of pride for Filipinos of the time, and a mark of the robust Philippine economy that flourished during the 50's and 60's.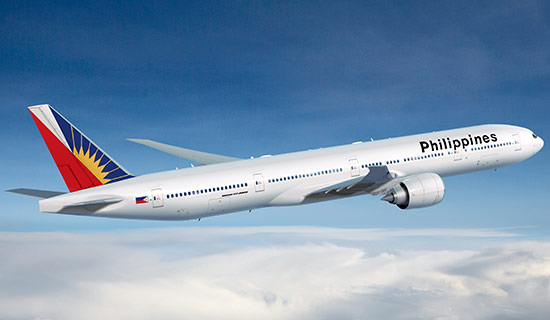 By 1997, PAL experienced turbulent times. The financial crisis that hampered most of South-East Asia's economies also culled the progress that the airline made up until that year: they had discontinued flights to Europe and the Middle East, as well as slashing half of its fleet and laying-off thousands of employees.
It was a tough time for the Philippine economy, and the malaise spread to its flag carrier also. The following year, PAL went into receivership and was only able to exit it in 2007.
The past decade has been kinder to the economy however, with consecutive years of high, steady economic growth. Likewise, PAL's fortunes have also been better – this year the company achieved a four-star rating from international airline rating agency Skytrax – bestowing it with world-class status.
It is the first and only time a Filipino-operated airline has been given a rating that high, which puts it on par with continental rivals China Airlines and Japan Airlines, and ahead of Royal Brunei Airlines and Air China. However, it still lags behind the better-known regional counterparts in Singapore Airlines and Malaysian Airlines.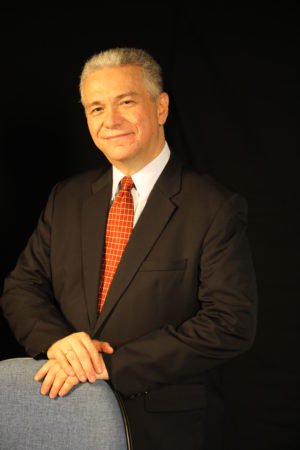 Still, being able to turn its fortunes around in such a strong fashion is no easy feat. Hence, I sat down with PAL's Vice-President for Corporate Communication – Mr. Jose E.L. Perez de Tagle – to ask him how his company achieved such progress.
In the sidelines of PAL's 71st annual Interclub Golf Tournament in Bacolod City, I had the chance to listen to how the flag carrier not only survived extinction but is now flourishing. What I heard was a top-to-bottom transformation strategy of the company, not just with their products but also in terms of corporate culture.
"The four-star rating became possible because we implemented a vigorous 2-year process of corporate transformation," Tagle noted.
"We made the decision that it was not enough for us to just be a niche regional airline, but we had to be the most attractive option in any market we enter."
A Holistic Approach
From there, PAL underwent a holistic approach to providing better service, starting from the grassroots. They had to revamp their entire boarding and check-in procedures to ensure a more positive experience for their customers.
"We introduced a new service culture called, 'Buong Pusong Alaga' (Wholehearted Care) which meant that our airport staff can accommodate any problem that our passengers may have."
The airline also ensured that customers who were waiting for boarding were comfortable, they revamped several of their airport lounges not just in the Philippines but also overseas. Tagle admits that while PAL's lounges can be improved further, they are "restricted by space constraints" in several airport terminals and thus can only work with what they have control over.
Nonetheless, they have grand plans to upgrade their lounges in Manila's NAIA Terminals 1 & 2, which Tagle states is part of the "flagship experience" they would like to offer their customers: these plans include fitting these lounges with 5-star amenities such as sleeping lounges, a bar and even conference rooms for their patrons to take advantage of.
Service is Essential
In terms of service culture, part of being able to deliver 'Buong Pusong Alaga' was to ensure they adequately train all their crew – from the airport staff to the in-flight attendants. PAL's radical solution? To create their own dedicated learning center, which will house all their training facilities from flight crew to the service team.
"We are planning to name this center as the 'PAL Academy', and will be a learning center for all our future staff for them to be immersed in the kind of service we want to offer our passengers," Tagle explains.
This facility will be housed in Pasay City, and will be situated just beside the airline's Manila headquarters. The VP tells me that this will allow PAL, "to become cutting-edge in all assistance procedures and training of our future staff."
The scale of the project is unprecedented in Philippine history and will undoubtedly require significant investments by the company, but Tagle declares that this is not a problem for PAL: "Any airline can do all the bells and whistles, but if the service people cannot deliver then it cannot get anywhere."
Superior Flight Experience
The ratings upgrade was also made possible by PAL's aggressive modernization of its aircraft fleet. During the darker days of the Asian Financial Crisis, the airline was forced to slash its fleet by half due to financial restraints.
This year, the company is expecting the arrival of their first Airbus A350-900 XWB (which stands for eXtra-Wide Body) aircraft. The aircraft model is among the most modern and most spacious in the world, and will replace PAL's A340-300s fleet which are being phased out.
The acquisition of these superior airplanes will enable PAL to launch new long-haul routes, in addition to the Manila-Auckland and Manila-Japan direct flights which they have recently introduced. Tagle informs me that these A350-900s will have, "more legroom and better entertainment systems", than any other flight product that the airline currently offers.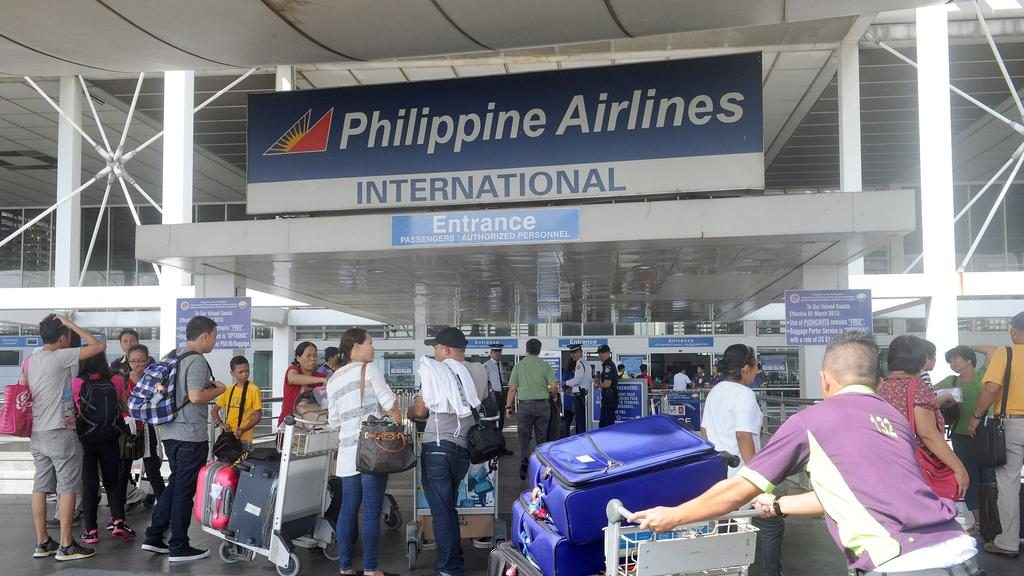 The aircraft is also capable of servicing a direct flight from Manila to New York City, which the VP divulges is a goal for the airline to launch at the end of this year.
With their current fleet, PAL made the radical move to remove 100 seats from their Airbus A330 planes to make room for a "premium economy class" – an upgraded version of the economy class cabin but more affordable than buying a business class ticket.
According to Tagle, it was a move to allow "more flexibility" with passengers who would like to travel hassle-free. The premium economy class seats will all have in-flight entertainment systems, among other amenities, which are currently missing from their A330 economy cabin seats.
The PAL VP did inform me that it is the goal of their company to introduce 'IFEs' or in-flight entertainment monitors on every seat in every long-haul flights in the future, though he makes a caveat that it could take "another two years" to accomplish.
A National Carrier?
Aside from the obvious boost in its corporate reputation that PAL will receive as a result of the four-star rating, Tagle says that their company's delight goes beyond that. He also notes that having a world-class airline in the Philippines will boost the morale of Filipinos, as the airline could become a source of pride for them.
It is, after all, the "flagship carrier" and bears the name and the flag of the Republic. Though, if PAL is our national airline does that entail that our national government should also contribute to help the airline achieve success?
For Tagle, reliance on government assistance is something PAL does not want: "We used to be a state-owned carrier, but upon privatization our fortunes have been solely in our hands and we do not wish to go back to the days of government dependency." The VP adds that PAL's privately-owned nature is unique in South-East Asia, with all other flag carriers being either partly or wholly state-owned.
However, Tagle acknowledges there is space for collaboration between PAL and the Philippine government. He notes that airlines usually have problems servicing different routes because of the lack of infrastructure, particularly airports and air control towers.
"We do our part by introducing good in-flight service and making different routes available for travelers, but we are completely reliant on the government to build new airports, runways and control towers for us to engage the market," he says.
The Duterte administration has made infrastructure as one of its key areas of reform, which is delightful news not just for PAL or the airline industry but all stakeholders in the transportation sector who rely on roads, bridges and seaports to do their operations.
This recipe of "collaboration not dependency" with the national government is what PAL wants, according to Tagle, and is also key to growing Philippine tourism.
Looking Beyond
Just as they were not content on staying as a niche regional carrier, PAL are also not looking to rest on their laurels as a four-star carrier. Despite having just received the rating, Tagle discloses that there are already plans to attain the coveted five-star airline status by 2020.
Bearing such a rating would put our flag carrier on the same level as Etihad Airlines and Singapore Airlines, and would definitely present the Philippines as a serious tourist destination for would-be travelers all over the globe. But achieving this requires serious efforts, however.
"The secret to improving our airline service was not in making small changes here and there, but rather to undergo a radical transformation from top-to-bottom," Tagle tells me.
The acquisition of more advanced aircraft is just one step, as is their comprehensive revamp of their service crew training. The senior boss of the airline also informed us of their work in improving airport connectivity, by introducing different "hubs" all over the country.
"We wanted to reduce the load we put on Manila's airports, not only are they congested but there is also very limited space available to make improvements. This is why we introduced new PAL hubs in Clark, Cebu and in Davao."
Tagle told me of how Clark airport did not service any PAL flights at all in 2015, but today it connects passengers to 17 different routes – one of which is international. That change happened within 13 months, and was part of PAL's greater strategy of improved connectivity.
There are also plans to open PAL hubs in international airports, which Tagle notes to be important in order to "have global connections". As he previously stated, it was not enough to just be a regional carrier but they also want to be competitive in foreign markets.
Five-Star Ambitions, But Is it Doable?
It would be truly remarkable, in fact even unimaginable, for the Philippines' flag carrier to be spoken in the same breath as the flag carriers of Singapore or the United Arab Emirates. But then again, if you were old enough to witness the near-demise of PAL as an airline company in the 90's would you also be able to imagine them become a world-class airline just over two decades later?
All great achievements started out as goals at some point, the feasibility of achieving those goals is determined by the work and effort put in towards attaining it. For PAL, they made a noble step to undergo sweeping reforms two years ago and today are a four-star airline.
Even more work is planned for the next few years, all aimed at delivering a more exceptional airline service to customers. These efforts include greater financial investments and more comprehensive service improvements, it is a big risk but is one that VP Tagle says PAL is willing to take.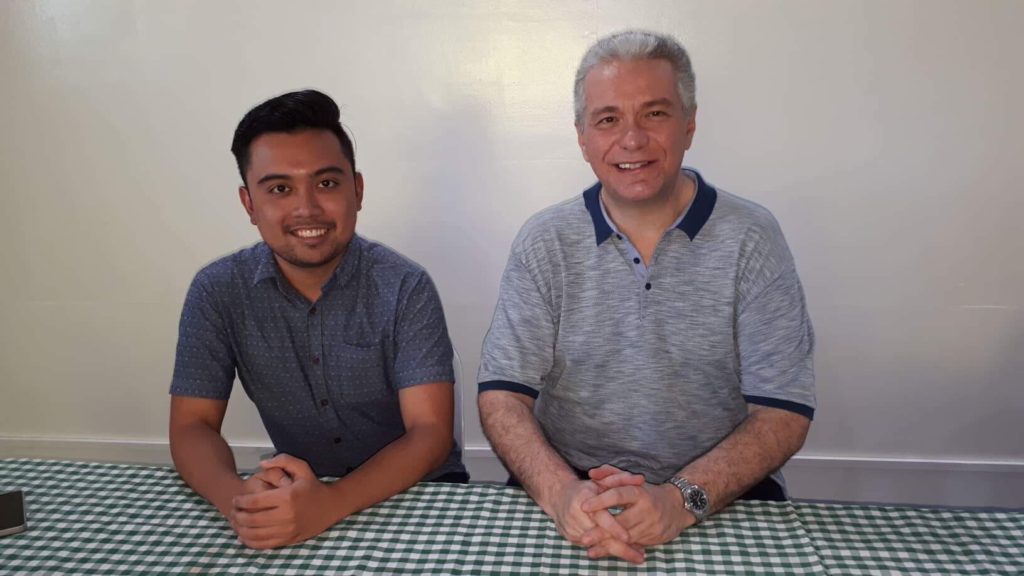 "This is a big gamble, but we hope the sum total of all our efforts will be a transformed airline. One that can serve as a source of pride for Filipinos all over the world."
He finished off by acknowledging the true cogs of PAL's rapid transformation: "Our loyal customers are the unsung heroes of our successes, we hope to continuously improve the products we offer to repay them for their continued patronage of PAL."
Just as Tagle notes that PAL are reliant on us, the consumers, to help the company achieve greater heights – it should also be noted that we, Filipinos, are dependent on PAL to be shining ambassadors of Philippine tourism all over the world. We hope that their plans achieve the desired results, so that Philippine tourism can also flourish.