The City of Dumaguete in the Philippines' Visayas region is in a tough spot to compete as a prime tourist destination due to its close proximity to several of the country's best-known tourist draws.
It is a 30-minute ferry ride from the "Queen City of the South" that is Cebu, shares the same island as the country's "sugar capital" – Bacolod City – and is less than a hundred nautical miles away from the island of Bohol – home to the world-renowned "Chocolate Hills".
If you read a travel brochure about the Philippines, you will most likely not hear of Dumaguete City and what it has to offer in terms of tourism. Arguably, the best known fact about this small city of just over 100,000 people is that it is a "university town" – being home to four college universities and several other tertiary institutions.
But who would want to visit a place for academic purposes? In fact, people usually travel in order to take a break from their academic responsibilities.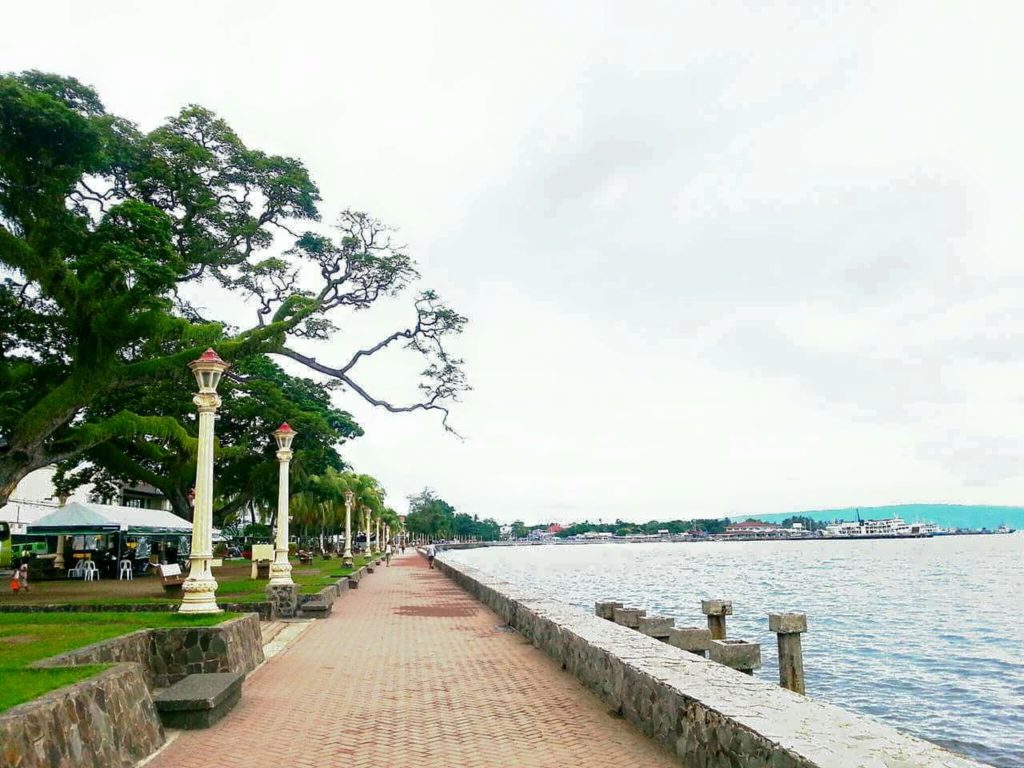 Such is the conundrum for Dumaguete City, and this is one which its local government – headed by Mayor Felipe Remollo – aims to amend. Upon taking office in 2016, the city chief – who is fondly called "Ipe" by constituents – sought to diversify his domain's reputation to be more than just a "university town".
On the 21st of March, in a simple ceremony in the heart of the city, Remollo formally opened his newest project – the Burgos Street Promenade. It was formerly a busy road, which connects the picturesque Rizal Boulevard to the city's focal public event venue which is Quezon Park but has now been redeveloped into a dedicated walkway and cycleway, which aims to deter the use of vehicles.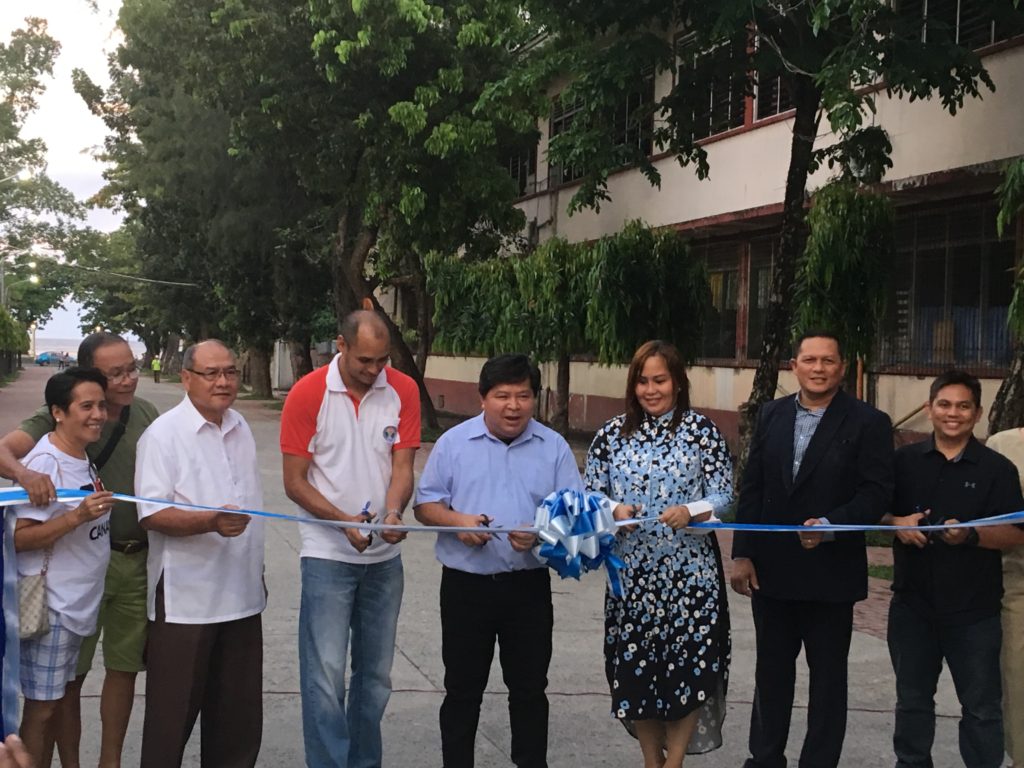 The opening of the Promenade is part of Mayor Remollo's grand plan to transform Dumaguete into an ecotourism hub. After the inauguration festivities that Wednesday afternoon, I had the opportunity to have dinner with the Mayor along with his city tourism office led by City Tourism Officer, Jacqueline "Jackie" Veloso-Antonio.
During our chat, Remollo disclosed how we wanted to encourage a 'walking culture' by opening the Burgos Promenade: "Dumaguete is becoming more and more congested, this is caused by excessive use of vehicles and the parking of vehicles on the side of the road which further narrows it," he said.
He then informed me of several other developments which he hopes to complete soon, this includes the expansion of the Rizal Boulevard – one of the city's most popular spots for its tourists. It is a waterfront park where visitors sit on benches, or on the grass, to watch the sunrise or sunset or to go for a healthy jog.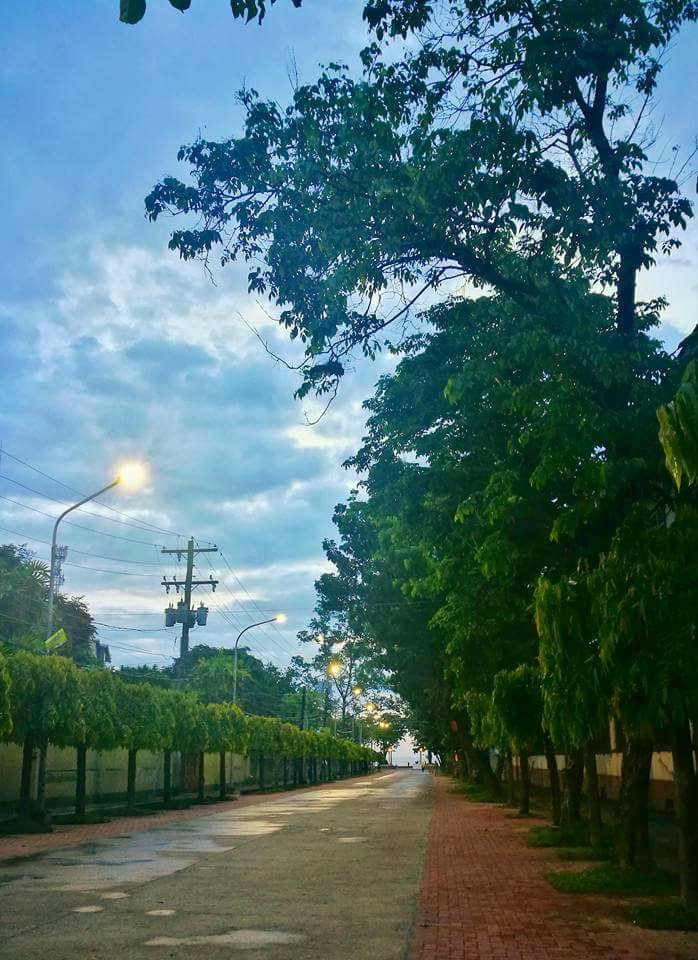 The plan is to extend the length of the Boulevard, which means the neighboring spaces which are currently unproductive can be developed as part of this aesthetic attraction. It would also mean that joggers can be challenged by an even lengthier run, and allows for more space for visitors to relax.
The Mayor also divulged existing plans to refurbish Quezon Park, the City's main recreational park, to be more modern and attractive. Currently, the park has an antiquated playground which does not look safe for children to enjoy and its grass has also become barren – making its purpose as a "green space" obsolete.
All world-class cities in the world have abundant green spaces, due to their importance in human flourishing. Remollo notes how he wants Quezon Park to be an enticing hangout for his constituents once more, and to add to the city's "green" image.
Improving green spaces and jogging zones will help immensely in the Mayor's vision of making the city an ecotourism destination. Rapid urbanization in the Philippines, brought by robust economic growth, have robbed Filipinos of environmentally-friendly getaways and have made most cities into "concrete jungles"- it is nice to see one city attempt to reverse that trend.
Another important bulletpoint in Remollo's plan is to curb the city's carbon emissions, which are largely driven by motor vehicles and the consumption of power by establishments.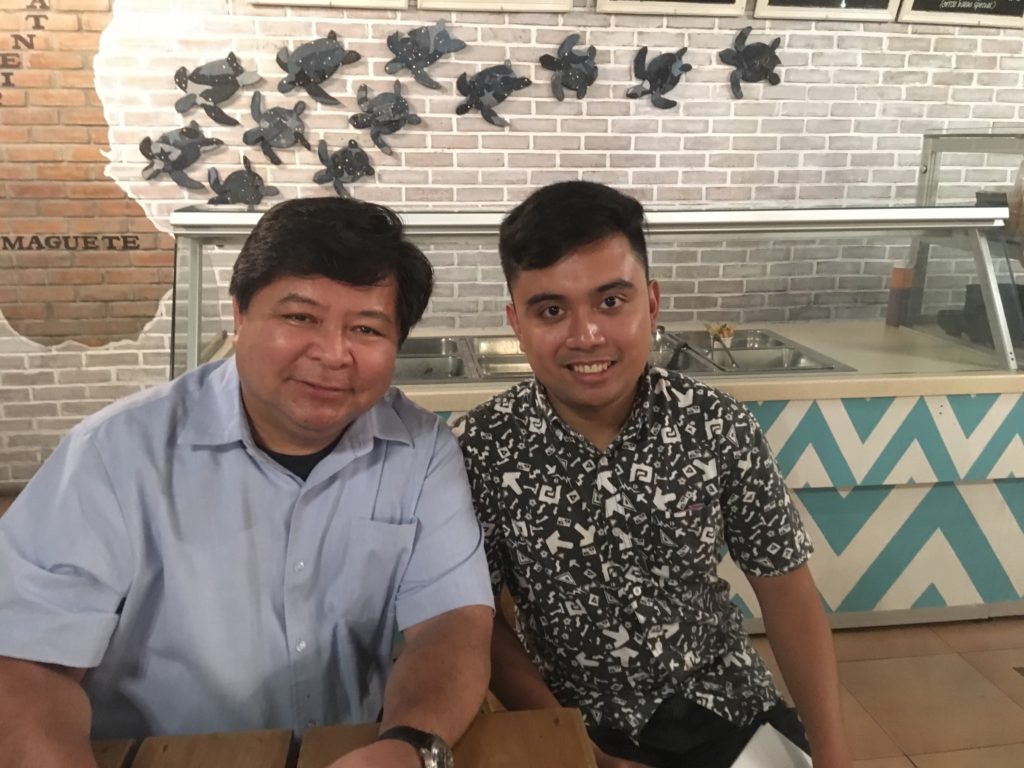 In response, the Mayor has plans to incentivize the city's numerous pedicabs (a motorcycle equipped with a carriage, a major mode transportation for commuters) to convert into electric-powered vehicles. Remollo also revealed that his city government have recently signed a memorandum of understanding (MOU) with an undisclosed foreign corporation to install solar panels in all of the city's public schools as part of the former's corporate social responsibility (CSR).
Electric vehicles are gaining traction in major cities worldwide, but sadly has not picked up much momentum in the Philippines. If Mayor Remollo succeeds in enticing pedicab operators to shift to clean energy, he will make Dumaguete a pioneer city in the country in adopting this technology.
At the same time, shifting to renewable energy use has been popular all over the world mainly due to its cheap running costs and that it helps mitigate climate change. These are all important initiatives which will yield worthwhile effects for Dumaguete City.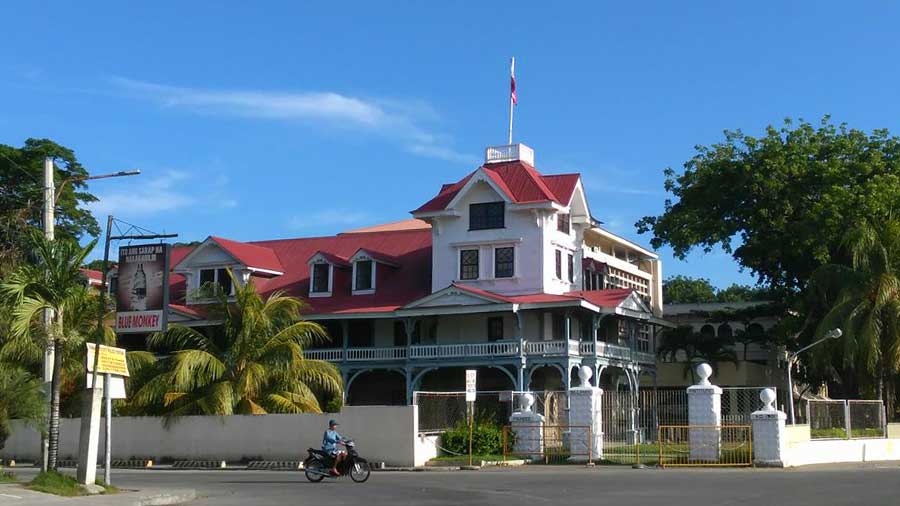 It is not just foreign corporations that Mayor Remollo is partnering with to achieve this ecotourism dream, as the local educational institutions have also pitched in. Just this week, the local government and Silliman University – the city's leading tertiary education provider – signed a memorandum of agreement (MOA) to build an eco-park.
The project will be located on Silliman Beach, the city's only public beach which is visited by hundreds of residents each week. Due to its intensive use, the beach is severely polluted with litter from visitors and the waters are said to be contaminated with coliform bacteria.
Its prompt rehabilitation and eventual beautification as stated by the MOA is greatly needed. The proposed design of the new eco-park will ameliorate the problems listed above and aims to help utilize the beach for both recreational activities and responsible fishing for the nearby fishing community.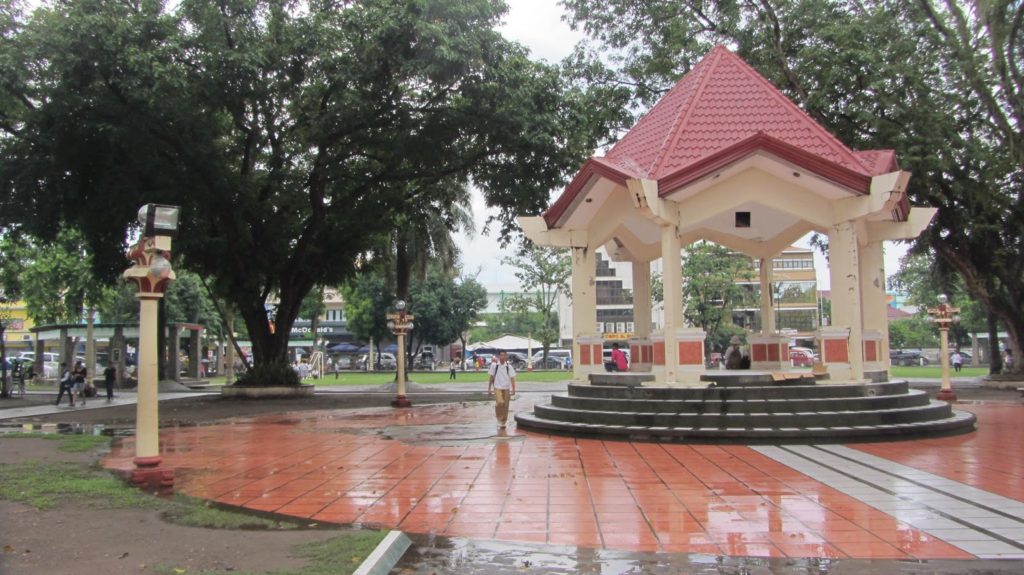 Also in collaboration with Silliman University, a marine sanctuary is planned to be built in the Banilad barangay (a traditional geographical area) of Dumaguete. It will be established on a site that has been neglected, which means its development – particularly into an ecological zone – will be vital.
Though the partnerships with the private sector looks promising, Mayor Remollo concedes he will not be able to succeed in his ambition without the cooperation of ordinary citizens. He told me that he wants to foster a "culture of cleanliness" among Dumagueteños (a resident of Dumaguete), which entails locals to dispose of their garbage in the appropriate waste disposal facilities.
"This cannot just solely be a government-driven initiative, in fact no program just be all on the government's part. We rely on our people to do their part in ensuring Dumaguete City remains clean," says Remollo. Aside from the carrot, the Mayor also wants to use a stick by imposing penalties for those caught littering.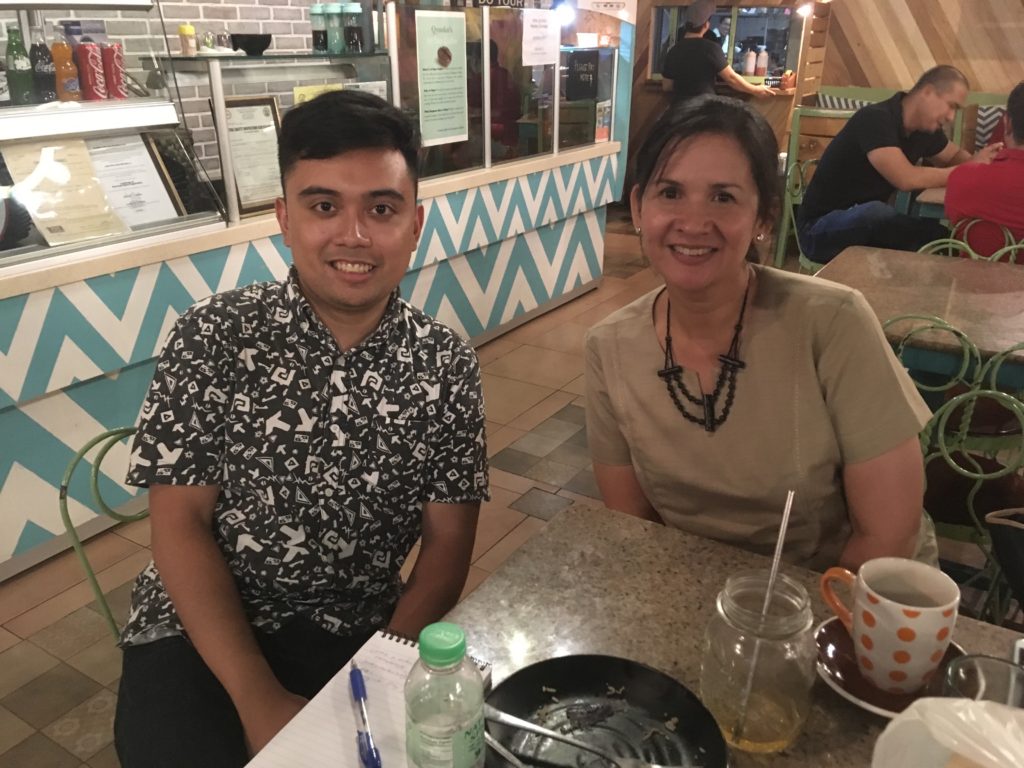 Dumaguete's tourism head honcho, the City Tourism Officer Jacqueline "Jackie" Veloso Antonio, also stated that her city is blessed with beautiful sceneries and it is her job as the tourism chief to preserve it. Her goal is to promote the concept of "responsible tourism" or "values-oriented tourism", whereby visitors of the city are made aware of their responsibilities to maintain its cleanliness.
"We want our guests to first see the beauty of our city, then we hope that by seeing it for themselves they are made aware of their responsibility to maintain the beauty they see. If we imbue this attitude in them, with regards to tourism, they will apply the same responsible habits in other places they visit," she told me.
Mrs. Antonio mentioned the ruin of Boracay Island, once the country's premiere tourist destination but has been ordered to be fully closed by President Duterte due to the sewerage problems that have made the white-sand beaches into mere cesspools. She hopes that by promoting "responsible tourism", Dumaguete can be spared of the same fate.
The tourism chief also cited the importance of initiatives like walkways, the development of green space and the creation of new cycle ways in preserving this image. She believes that ecotourism will be a big hit with tourists, as none of the nearby provinces or cities have that to offer.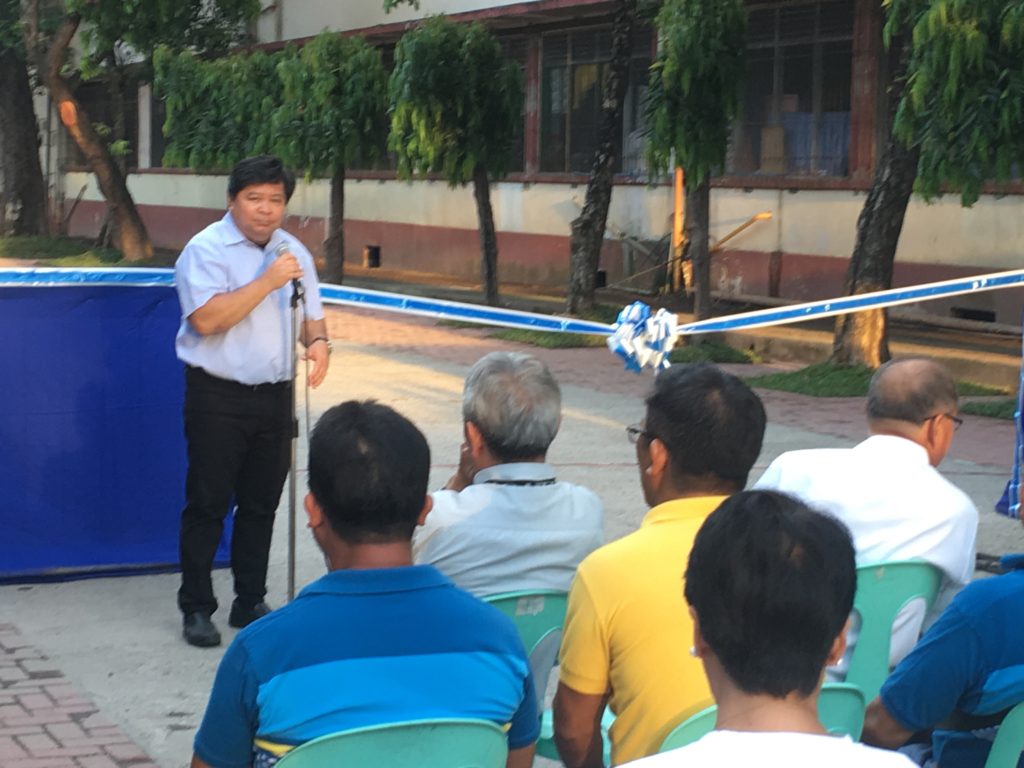 So what exactly does Dumaguete plan to do to compete with the likes of Cebu's famed Mactan Island or Bacolod's popular Masskara Festival?
"A clean and green city, populated with hospitable people and good food," states Antonio.
"And those hospitable people happen to be good-looking also," Mayor Remollo wittily interjects.
While Dumaguete City may not have the same modern-looking urban centers that Cebu City or Bacolod City have its wealth can be drawn from its rich natural beauty, and is amplified by the beauty of its locals.
Soon this green beauty will be enhanced even further and if Mayor Remollo succeeds in his plans, this quiet "university town" may soon be the ecotourism mecca of the country.