It might feel like election season is underway in the Philippines: candidates have started doing the rounds, campaign ads now dominate television and social media, election posters are now ubiquitous in our communities.
But it's difficult to say the election campaign is now in full swing when we don't even know who our candidates actually will be. While the period for filing candidacies has now passed, newcomers may still join the race through substitutions.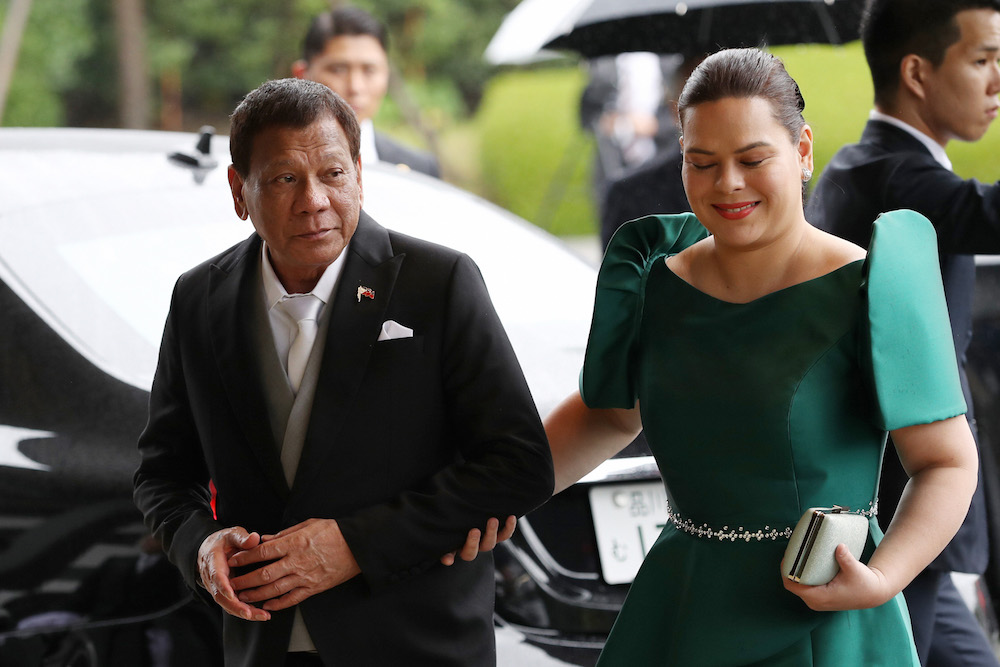 Under Section 77 of the Omnibus Election Code, the substitution of candidates is allowed in cases of death, withdrawal or disqualification of the original candidate. This means that even if a person did not file their certificate of candidacy by the end of the filing period, if an existing candidate decides to withdraw, they may take their place on the ballot.
During this election cycle, the filing of candidacies was only from 1 to 8 October but the substitution of candidates is permitted until 15 November. Thus, we may not have a true picture of Election 2022 until the middle of next month.
Though it is an unconventional means of competing in the election, it is certainly not unheard of. In fact, President Rodrigo Duterte himself is a benefactor of this substitution rule.
In 2015, while there was much hype about his potential run for president, then-Davao City mayor Duterte was adamant that he was not interested in the position at all. He even declared that he would retire from public office entirely the following year.
Hence, when the filing period lapsed and Duterte still had not submitted his candidacy for President many thought that was the end of it. His political rivals turned their attention away from him and began attacking each other during the campaign period.
But before the deadline for substitutions ended, Duterte suddenly had a change of heart. Using fellow presidential aspirant Grace Poe's citizenship issue as a reason, the Davao mayor announced his entry into the race.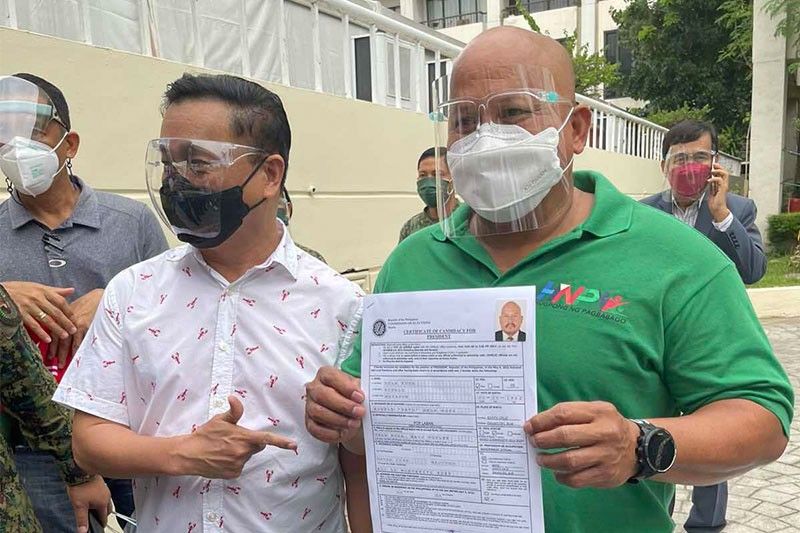 Martin Diño, who had filed for candidacy for President, withdrew from the race and his PDP-Laban party named Duterte as his substitute. It caught the latter's presidential rivals off-guard, particularly because a month prior the Davao City mayor refuted speculation he could enter the race as a last-minute substitute.
"I'm not into surprises. I've never done that in my entire life," Duterte declared in October that year. But the element of surprise was exactly his intention, in doing so Duterte avoided attacks from his rivals and instead watched them eviscerate each other for a month.
Many analysts believed the late substitution tactic benefited Duterte, which is why his administration is thinking of employing the same strategy again in next year's election.
For months, Presidential Daughter and incumbent Davao City Mayor Sara Duterte-Carpio has been a frontrunner in the presidential polls. She was expected to run for president and be her father's anointed successor, but Duterte-Carpio insisted she was not interested in the nation's highest office – choosing instead to seek re-election as mayor.
Although the deadline for submitting candidacies has lapsed and the Presidential Daughter has not filed to run as president, few are convinced that definitively means we won't be seeing Duterte-Carpio in the race. It is anticipated that she will come in as a last-minute substitution, just like her father in 2015.
And there is certainly space for that to happen: PDP-Laban Senators Roland "Bato" Dela Rosa and Bong Go have both filed their candidacies for President and Vice-President respectively. Either one could withdraw and allow Duterte-Carpio to take their place.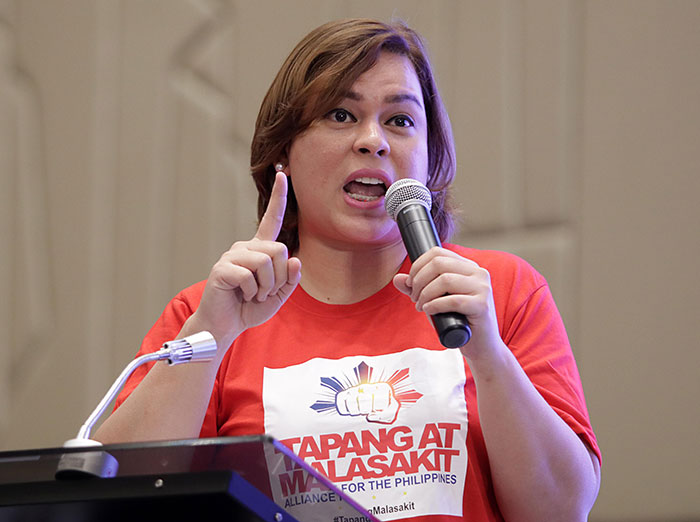 Dela Rosa's sincerity in running for President is highly questionable too. He admitted he was only asked by his party to run for Chief Executive just two hours before the deadline; given that he still has four years left on his term as Senator, he has no need of seeking the office.
If Duterte-Carpio does enter the race this way, will the Filipino people be able to fathom this blatant stunt? When her father did the same in 2015, it was entirely new and you could still give him the benefit of the doubt that he did have a last-minute change of heart.
But for his daughter to regurgitate the act, to retain control of the coveted office after his term finishes, is verging on being an insult. As the saying goes: fool me once, shame on you; fool me twice, shame on me.
The substitution mechanism of our electoral law was intended for candidates who faced extenuating circumstances, such as death, serious illness or injury or have been unexpectedly disqualified by Commission on Elections (COMELEC).
For it to be used as a deliberate tactic to enter the race and gain an advantage is an abuse of the system. If the Duterte family and their PDP-Laban are planning to usher in Duterte-Carpio last minute, they are blatantly gaming the system.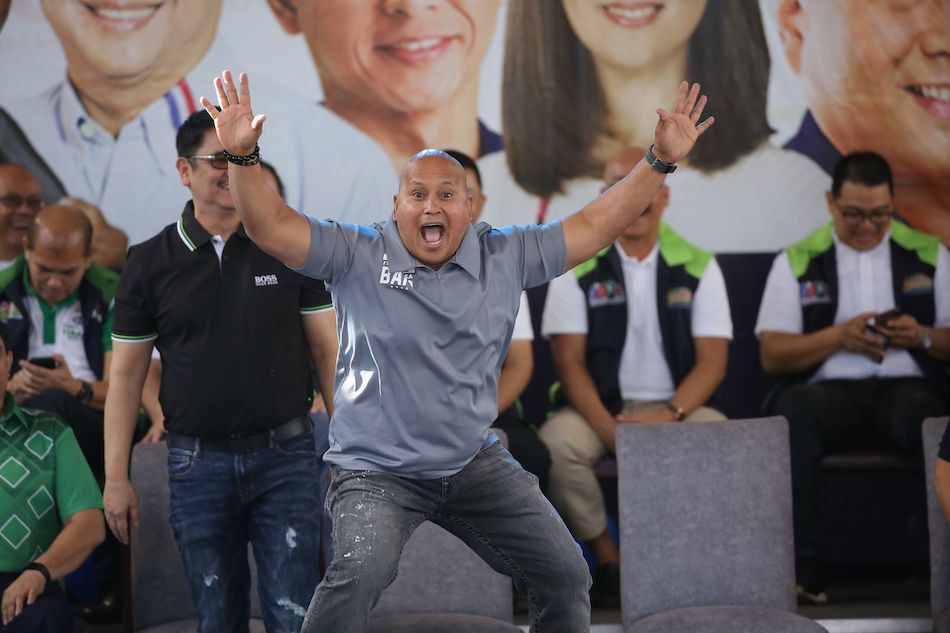 They are showing that they are willing to bastardize the election process and our electoral laws to retain their hold on the Office of the President. Many will see that as shrewd politics, but it is actually a disgrace.
Thankfully, lawmakers are starting to see this abuse of the system and are taking steps to rectify it. Senator Sherwin Gatchalian announced his plan to file a law that removes the withdrawal criteria of the candidate substitution process.
It is a welcome move, but it should not have been necessary had there not been unscrupulous groups bent on trifling with our election laws.
What COMELEC should look at in the meantime is their mechanism of disqualifying so-called "nuisance" candidates. If Bato Dela Rosa's only intention in filing his candidacy is to become a placeholder, he should be considered under that nuisance rule himself.