It's two down, one to go. This is how detained former Senator Leila de Lima felt after being acquitted of another drugs charge slapped against her during former President Rodrigo Duterte's administration.
A staunch critic of Duterte's infamous "war on drugs", De Lima was accused of propagating the drug trade inside the New Bilibid Prison during her tenure as justice secretary – allegedly being in cahoots with jailed drug lords in exchange for "protection money".
De Lima's latest legal victory was boosted by the fact that the star witness in the case recanted his testimony against her, admitting he was repeatedly "coerced" to give damning statements against the opposition senator.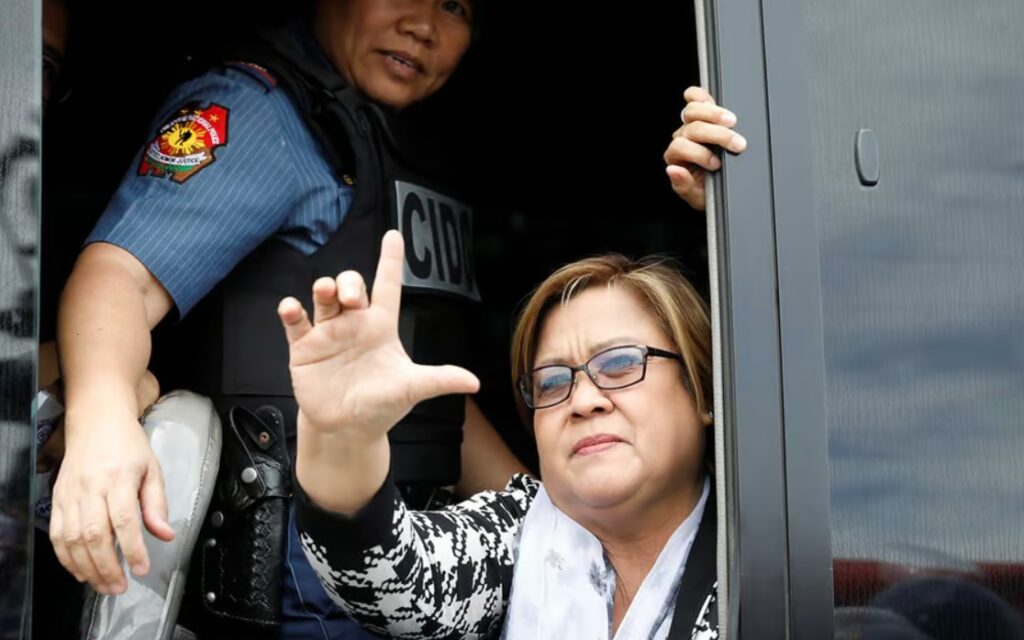 In 2016, former Bureau of Corrections (BuCor) director-general Rafael Ragos testified before a House committee that he personally delivered Php10 million in bribe money to De Lima between November and December 2012.
The money allegedly came from convicted drug lord Peter Co, to help finance De Lima's future senatorial campaign. In return, the drug lord would be allowed to continue his narcotics business behind bars.
Ragos was the prosecution's star witness when charges were laid against De Lima in 2017, but by May last year he told a court he was forced to make false allegations to indict the former senator in the drug trade.
The former prisons chief said President Duterte's justice secretary, Vitaliano Aguirre coerced him to sign affidavits against De Lima. Those sworn testimonies from Ragos pushed a judge to move De Lima's case to trial, remanding her into custody for the past six years.
De Lima's pre-trial detention has deprived her of liberty for the last six years, despite Ragos' testimony being dubious from the start. He alleges to have delivered bribe money to De Lima's house in 2012 to fund her campaign to become a senator, which would make sense given there was a senatorial election in 2013.
However, De Lima would not run for senator until the 2016 election – four years later. Why would she start collecting campaign funds that early, and if she was fundraising by that time already why didn't she contest the 2013 election?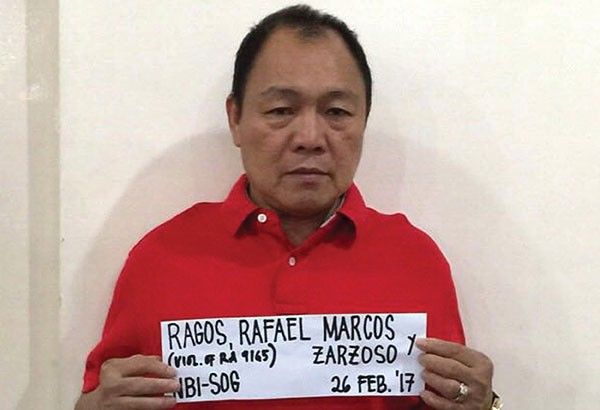 Ragos becomes the second Government key witness to recant their testimony against De Lima. In April last year, self-confessed drug lord Kerwin Espinosa also admitted that his allegations against the former senator were fake.
In 2016, Espinosa told a Senate inquiry investigating the drug trade that he had given Php8 million in bribe money to De Lima – again, allegedly to fund her senatorial campaign. Six years later, in 2022, he admitted to falsifying his testimony after being threatened by police.
Espinosa said he feared for his life as only 18 days earlier his father, former Albuera town mayor Rolando Espinosa, was killed inside his prison cell after being detained for alleged drug charges. It was that incident that pushed the younger Espinosa fear to indict De Lima in the drug trade, saying he was "coerced, pressured, intimidated, and seriously threatened by the police."
For two people to both admit they falsified their testimonies under threat from the state, exposes a conspiracy by the powers-that-be to malign a common enemy.
It is also telling that both Ragos and Espinosa recanted their statements during the twilight years of President Duterte's term, probably already feeling safe to admit the truth. It is clear that the law was weaponised to suppress Leila de Lima.
De Lima's outspoken critique of Rodrigo Duterte's human rights record, even before he became President and launched his fake "war on drugs", had made her a target of the newly installed regime.
Now the web of lies that has robbed De Lima of the last six years of her life is slowly unraveling, but she still remains in prison. Only by expediting the hearing of her last remaining drug charge and granting her temporary custody by allowing her to post bail would ameliorate this injustice at the very least.
After that, the law should go after those who made false allegations against her and the powerful people that coerced them to do so.