The arrest of TIME Magazine Person of the Year and Rappler.com CEO Maria Ressa sent shockwaves not just in Philippine media, but internationally also. 
Ressa is not just an internationally-acclaimed journalist, but she is also widely known as one of Duterte's harshest critics. Her media company, Rappler, has taken the mantle as the de-facto place for breaking news that expose anomalies in the present Government.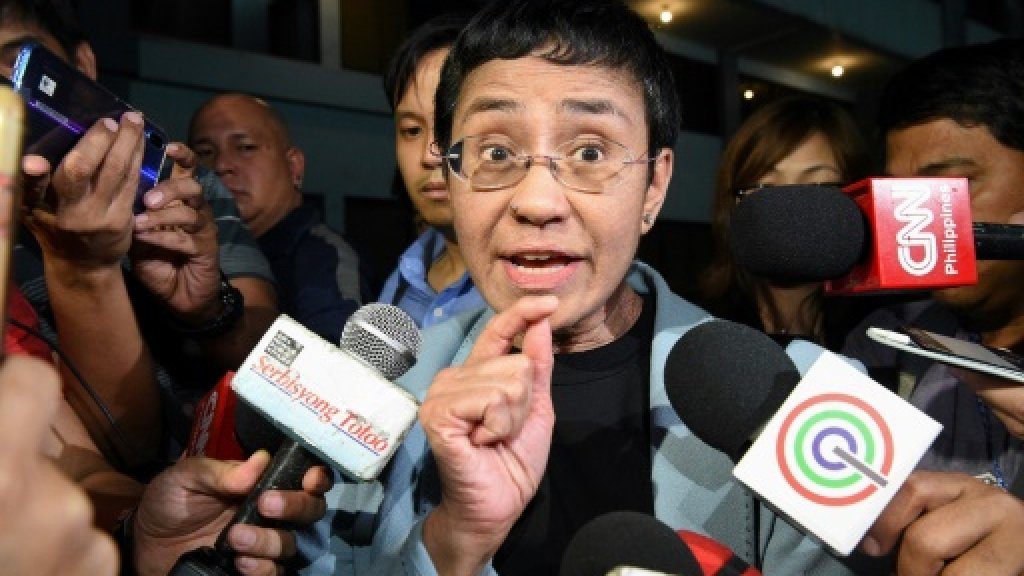 On Wednesday evening, agents from the National Bureau of Investigation (NBI) stormed Rappler's headquarters to arrest the veteran journalist on a charge of cyber libel. The complainant is businessman Wilfredo Keng, who took exception to a Rappler article dating back to May 2012.
What is of interest in this case is that Keng only filed a charge against Ressa in October 2017, while the Revised Penal Code of the Philippines stipulates that "the crime of libel or other similar offenses shall prescribe in one year," – under that mandate, the businessman should have filed a case by May 2013.
It is also of note that when Rappler published the story in question on May 2012, the cyber libel law had not yet been passed. It was only in September that year when then-President Noynoy Aquino signed the bill into law, which means that Ressa is being prosecuted retroactively.
The Rappler CEO's arrest caused outrage among her peers in international media, CNN International's Steven Butler said it was "an absurd case" in an editorial. His CNN colleague Christian Amanpour echoed his sentiments, calling Ressa's arrest "a desperate move" by Duterte's government.
Former U.S. Department of State Secretary Madeleine Albright called Ressa "a friend" and said her arrest was "outrageous" and "must be condemned by all democratic nations". Another Duterte critic, United Nations special rapporteur Agnes Callamard, expressed solidarity with the veteran journalist also.
Clearly it isn't just Ressa's allies in Philippine media that see the ridiculousness of her arrest, and are also not the only ones who see that – just like many policies of the Duterte Government – there is something unjust happening.
President Duterte has long been vocal about his dislike of local media who criticize his style of governing, Rappler happens to be his favourite medium to pick on. In January 2018, the online news website had their registration with the Securities and Exchange Commission (SEC) revoked on allegations that they are party-owned by foreign companies.
However, those allegations are also trumped up since the investment which Rappler received from U.S.-based companies the Omidyar Network and North Base Media did not entitle them to ownership of the media website. There is currently a shutdown order on Rappler which is a separate legal battle the independent news source is fighting, those charges were then called by Amnesty International as "a blatant attack on press freedom".
Late last year, there were already threats to arrest Ressa on dubious tax evasion charges. She was served an arrest warrant but posted bail of around £900 or Php6,000 in Pasig City.
Besides Rappler, Duterte's Government have also launched similar attacks on other media outlets that are critical of his administration. Early into his term as President he vociferously attacked the Philippine Daily Inquirer (PDI), the leading print and digital news circulation in the country.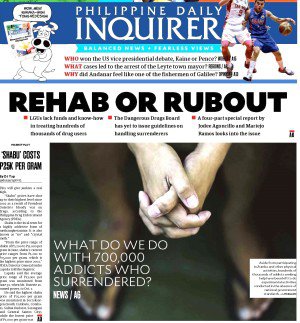 The PDI were among the most prolific critics of the drug war, and in retaliation they were the subject of many of Duterte's diatribes and also that of his supporters online. That harassment was widely believed to be what pressured its long-time owners, the Prieto family, to sell their majority stake to food & beverage businessman Ramon Ang in 2017.
Much like Rappler, the PDI were also threatened to be sued for tax evasion charges – which of course, never came to fruition. On the other hand, Ramon Ang was a supporter of Duterte during the latter's presidential campaign; the incumbent head-of-state even called the former "a fast friend".
It would certainly bode Duterte and his Government better if Ang, rather than the Prietos, would be in control of such a widely-circulated news outlet.
It also isn't just the print and digital media Duterte has a problem with, he has also been an ardent critic of ABS-CBN – the country's largest television broadcast channel. His main grievance with the network was an incident during the 2016 elections where they did not air a campaign ad of his and instead focused on negative reporting of his previous tenure as Davao City mayor.
Like Rappler and PDI, ABS-CBN's reporting have also been critical of the Administration in the past – the network's biggest stars are also linked to individuals from the opposition Liberal Party: actress Kris Aquino is the sister of former President Aquino while TV host Korina Sanchez is the wife of former Senator Mar Roxas, who was Duterte's runner-up in the 2016 elections.
It's easy to see why Duterte would make ABS-CBN such a target, and he has publicly stated numerous times that if he "had his way" the franchise of the network would not be renewed. The company's license to broadcast in the airwaves is due for renewal in 2020, but as late as November 2018 the President threatened that he would obstruct attempts to give ABS-CBN an extended run.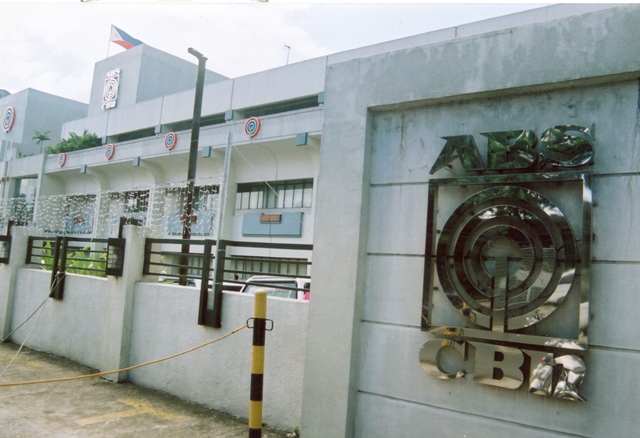 In a rather insulting fashion, Duterte said he is open to making amends with the television broadcaster if they actively promote his policy agenda to shift the Philippines to a federal form of government. That "offer" is nothing short of extortion, and only proves that the President acts more favourably towards media outlets that depict him in a positive light.
That should not be the case in any "genuine" democracy, press freedom is a vital aspect of holding the incumbent government to account and if they cannot be free in their ability to report then there is no press freedom. If Rappler and PDI can't publish stories on Duterte's drug war, or if ABS-CBN can't report negatively about anything relating to the current administration – then what purpose do they serve as independent media?
The harassment these groups have received from the present government is a testament to the efficacy of their journalism, and it acts as a litmus test for any other news media that if they receive backlash from the President then they are doing a good job also.
History informs us that a well-functioning fourth estate is the bane of any dictator's path to total power, if this adage is true then this would not be the last time we see President Duterte launching his underhanded attacks on press freedom.