In a packed conference room at Racing Tauranga, about 200 members of the New Zealand First Party engaged in heated – yet civil – discussions on a plethora of policies which the political organisation may adopt and most likely promote as official legislation.
The debates lasted from the afternoon of Saturday, 29th of September to the following Sunday morning. There were only about 30 policy proposals – or "remits" as we call them – on the agenda, but due to the extent of the discussions and the contentious nature of some of those proposals it dragged on for more than one day.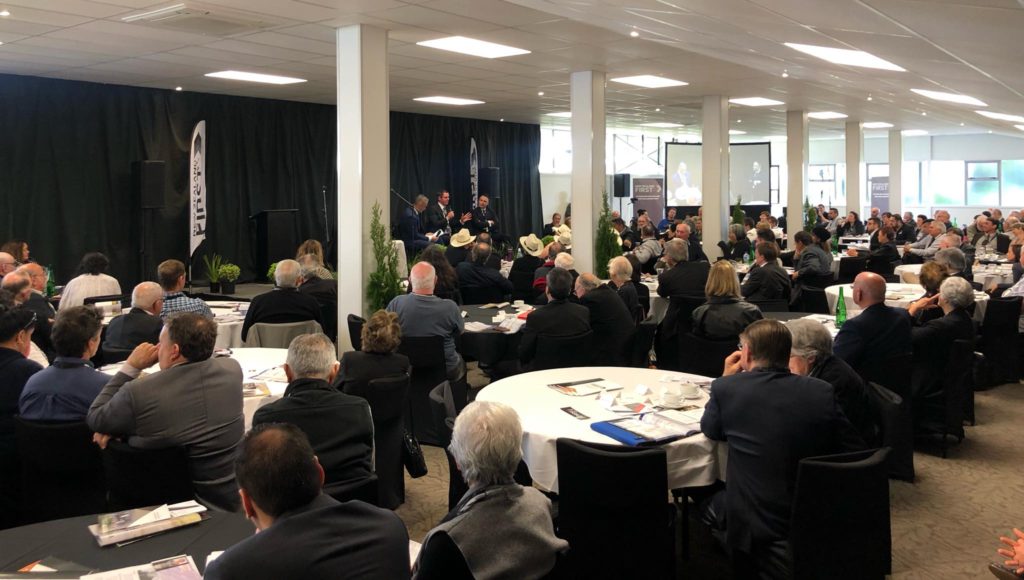 This should come as no surprise, only the most astute members of the Party go to the annual NZ First Convention. Every single individual in that room held their own cherished beliefs and carried with them a unique set of values that sometimes overlapped with another member's ethos and principles.
Arguably, the most contentious – and perhaps even controversial – remit came during the second day of Convention, where a proposal forwarded by List MP Clayton Mitchell called for a bill that would require "migrants and refugees" to respect "New Zealand values".
The exact wording of the remit was:
That New Zealand First introduce the "Respecting New Zealand Values Bill" for migrants and refugees.
In his accompanying speech explaining the remit, Mitchell argued that there has to be a set of values that people who arrive in New Zealand follow as a prerequisite to them being allowed to live in the country. He alluded to "Christian values", which is what most New Zealanders live by despite not being religious Christians themselves.
His proposal was met with mixed reactions in the Party membership, there were many who supported the initiative but there were also a number who voiced their opposition to it. There were accusations of "creeping racism" imbued within the remit, to which Mitchell assured that there was nothing racist about his policy proposal.
Due to the contentious nature of the remit, it went to a vote among the members present. A majority of the delegates in attendance voted in favour of the policy, which means it will now proceed to the Party's policy committee for consideration if it should be developed into a proper bill or not.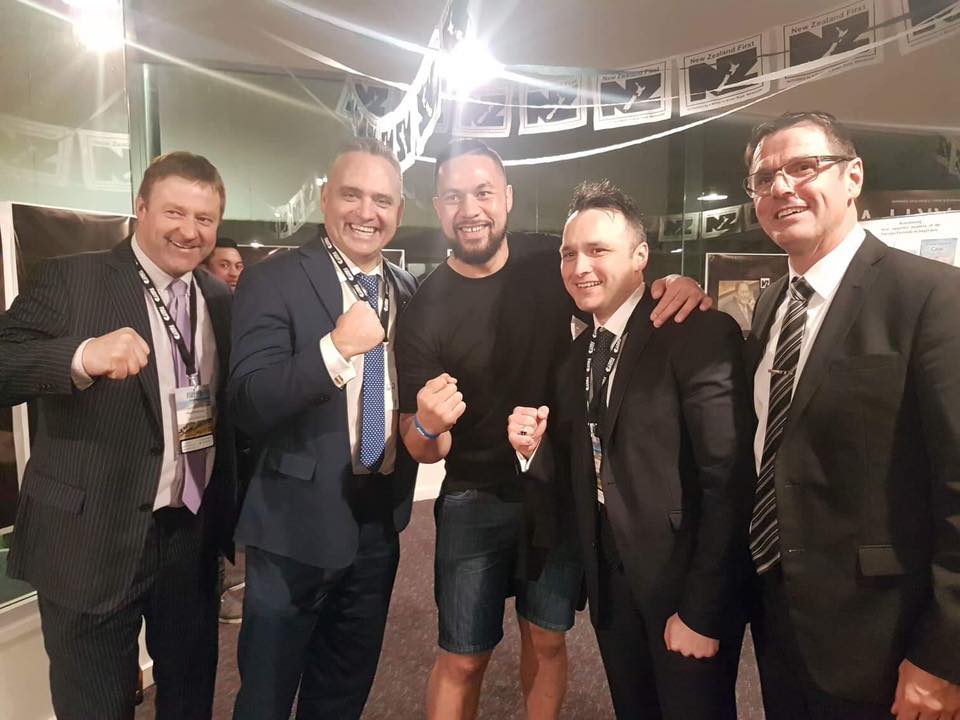 Predictably, the news media covering the event had a field day about what had just occurred. The remit served well to further their long-held narrative that NZ First was an anti-migrant, xenophobic organisation.
As a migrant myself, it was inevitable that they would feast on me to interview regarding the remit. During the break for lunch, I was approached by two major news channels asking me about my opinion regarding Clayton's bill.
Did the remit make me worry as a migrant?
Would other migrants and refugees be kicked out of the country if they did not speak English?
Did I have fears that my family or friends that I know will be targets if it becomes official legislation?
I won't deny that upon hearing Clayton speak of his remit, I took a moment to fully taken in what was being proposed. As a person not born in this country and being an ethnic minority myself, there are times when I become conscious of what the locals – or those who are native-born – think of me.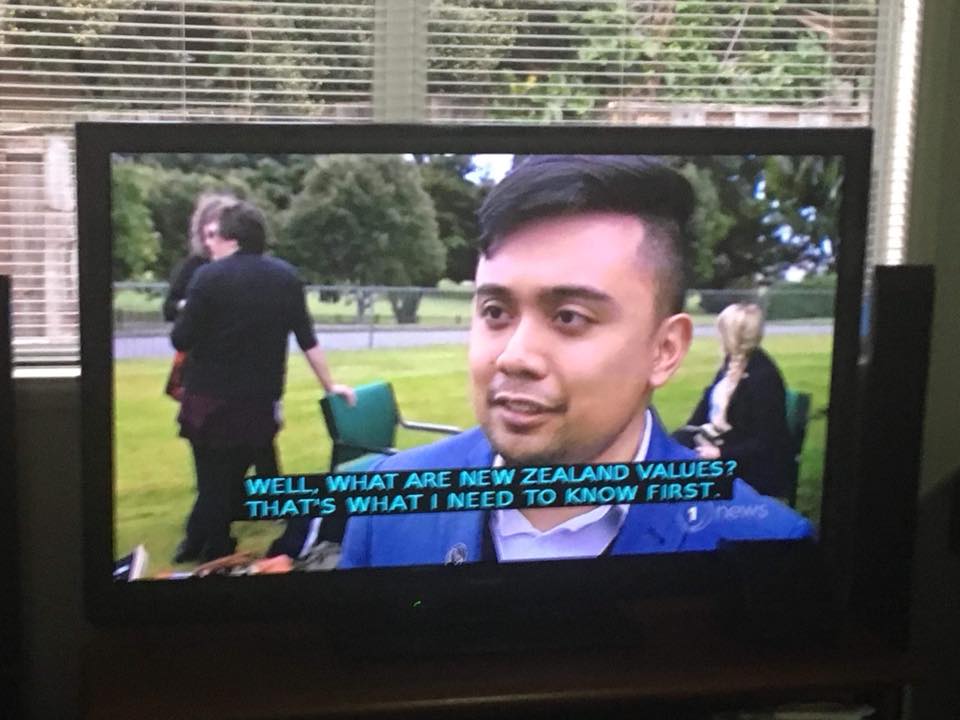 Acceptance is a normal desire of the human psyche, as a New Zealander of an immigrant background I wanted nothing more than to be treated as an equal by my fellow New Zealanders. Which is why by the time I was interviewed my opinion on the matter became clear.
In my Filipino upbringing, I was constantly reminded that when visiting another person's house you should learn to follow how their own rules. If the homeowner wanted visitors to remove their footwear before entering, you do it. If the homeowner did not ask you if you wanted food, you do not scavenge into their refrigerator even if you were starving.
No matter how different it was to the "way of did things" in your own home, you need to be a good guest and follow the protocol in the house your are visiting. They are being good hosts by letting you in and even perhaps providing you with food to eat, you should now be a good guest and respect the rules they follow.
That custom is applicable to the process of migration also. When a person moves to another country, be it New Zealand or elsewhere, they need to be acquainted with the rules of the area or else face consequences. Those rules are required to be followed by the locals as well, so why should immigrants not be treated to the same standard?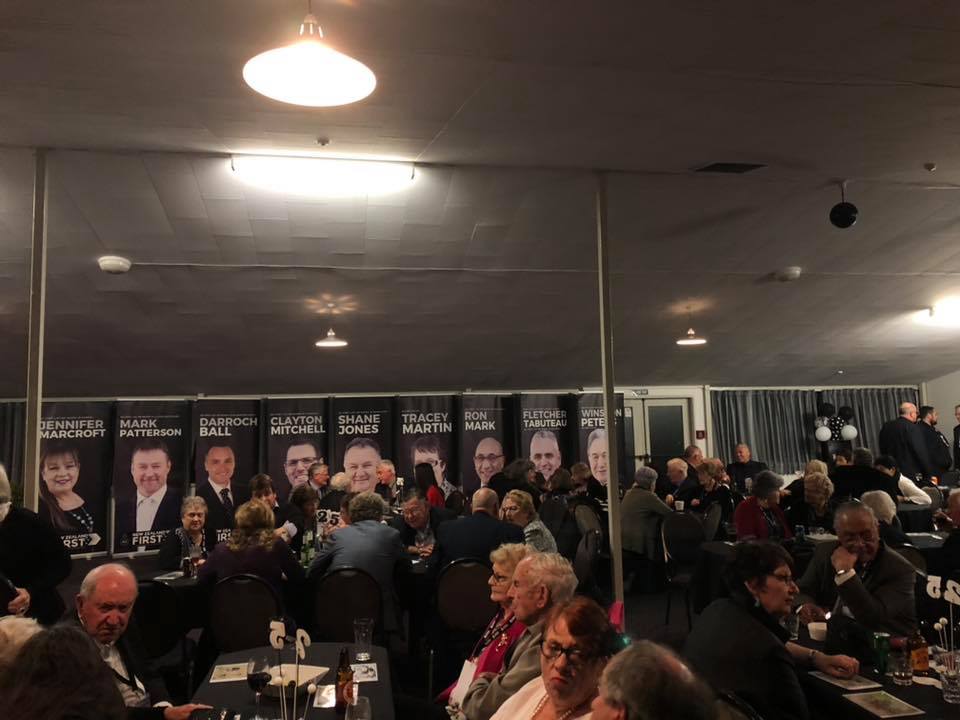 I was asked if I supported requiring migrants to take a test on New Zealand laws and customs before coming in. I told them, "why not?" The test requirement will make those who want to live here research and learn about the way of life and the rules we have in place.
Being familiar with the laws of the land will spare migrants from finding themselves in trouble with the law unintentionally, ignorance is no excuse for committing a violation or a crime – as the saying goes.
As for New Zealand customs, this was more of a tricky situation. It is well-known that we are a bi-cultural nation, with European Pakeha and the indigenous Maori cultures integral parts of our national identity. When I was asked by One News regarding this, I did not voice support – nor opposition – to it, and simply told them that I had to know what "New Zealand values" were first.
If Clayton is planning to write a bill regarding it, I would like to see how he defines values and what those values may be. I did not want to live in a Christian theocracy, despite being a Catholic myself, nor did I want Maori customs and traditions to take a backseat over the more dominant European traditions we have.
I want to wait before expressing a viewpoint on that aspect.
However, I was then asked by Newshub if I believed that migrants and refugees be required to learn English before coming into the country. This, I strongly agreed with.
English is the lingua franca of the nation, it may not be the indigenous language of the land (that being te reo Maori), but it was the medium of instruction used by the majority of the population. Every shop, every school and every public transport driver uses English to communicate.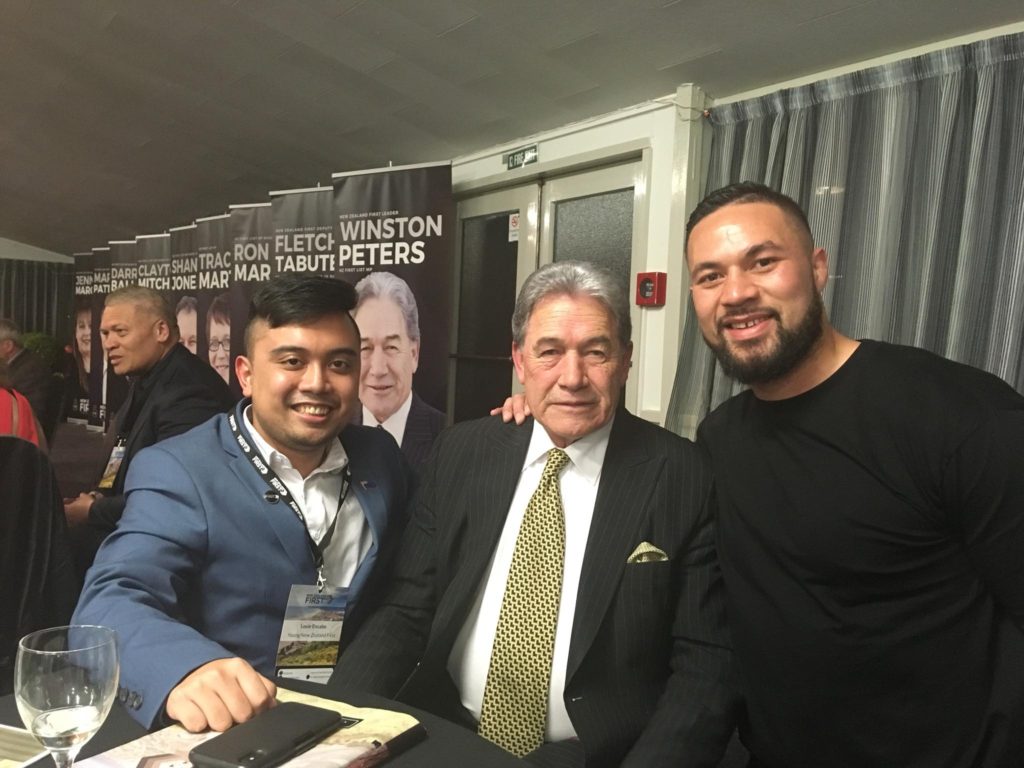 If you allow a foreign-born individual to live in New Zealand without them being proficient in English, aren't you subjecting them to a life of ostracism? They will not be able to tell the bus driver where they want to go nor understand how much they have to pay for fare. They will not be able to make friendships with their next-door neighbors, since they probably won't speak their native language, and thus cannot socialize.
They won't be able to understand the street signs, or be able to know what the news on TV is saying. And obviously there's the problem regarding employment, will they be able to pass a job interview if they did not speak English? Would they be able to fill-up an IRD form to become official taxpayers?
Requiring new migrants and refugees to learn English benefits not just New Zealand society but those foreign-born people themselves. It would be an injustice to them if they were not able to speak the language, they will find their lives in the country very limited and would only dampen their outlook of New Zealand.
We want our migrants and refugees to be able to integrate into our broader society and be able to live happy lives in New Zealand. That is simply impossible if they are unable to communicate with the majority of the population.
I told the Newshub interviewer that as a migrant, I fully supported the English language proficiency requirement for migrants and refugees for their own sake. He then asked me if I thought that the State should fund English-language teaching for these new New Zealanders.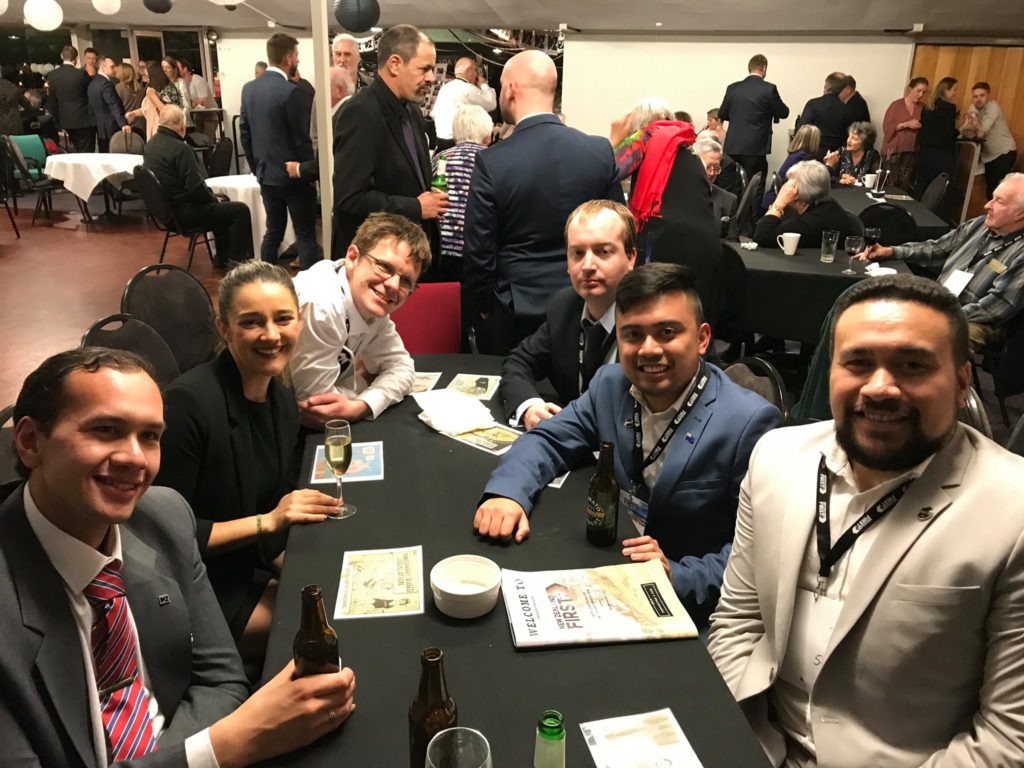 I replied that it is in the State's best interests to do so because it will make the migrant or refugee more productive. It is also beneficial for them because they will be able to exponentially increase their employability, and their employers will benefit from having someone who can communicate effectively.
I also noted how different public schools offered such opportunities already. In the past, my dad took English-language classes for migrants in my old high school which was given for free. He did so because he wanted to better communicate with his workmates, and also to confidently interact with native-born New Zealanders.
Those who migrate to New Zealand either through immigration or as refugees can learn the English language for their own benefit, and the Government can subsidize these initiatives to alleviate the cost-burden for these foreigners and make them more widely accessible. It is a quid-pro-quo scenario that will only prove to be a win-win situation for everyone.
To clarify, I personally voted against Clayton Mitchell's remit for the sole reason that I thought "Kiwi values" was a vague term that had to be defined first. But I fully agreed with the concept that we should help migrants and refugees familiarize themselves with life in New Zealand, what the norms and customs of this country are, and to be able to communicate with their future compatriots by helping them achieve English-language proficiency.
It should also be noted that the remit going through does not mean it becomes a law immediately, or that it will even be developed into a bill. It will still go through the policy committee of the Party, who will then submit their recommendations to the Caucus who will then decide if they will write a member's bill to be submitted into the ballot.
Now that the remit has passed and conversations are being made in the wider New Zealand public regarding "Kiwi values", we can start to think what it is that does make us New Zealanders. What is it that we, Kiwis, truly value?
As a migrant New Zealander, I hold the Kiwi virtues of mutual respect, of altruism and charity, and of respect for human rights and human dignity to be the values that are non-negotiable and should never be compromised. I'd like to think that these are values that are already learned by most of the migrants and refugees who want to find a new home in New Zealand, but for those who do not?
Well, they should not be allowed to live and work here.