When you're the designated protege of arguably one of the most popular figures in New Zealand political history, there is pressure for you not just to perform but to excel.
Despite the promising start which Jami-Lee Ross had in his political career, he never really amounted to anything aside from providing a notable soundbite every now and then. The young man who was touted as Sir John Key's star pupil remotely reached the level of prominence his mentor had, despite being handed the National Party fortress known as the Botany electorate.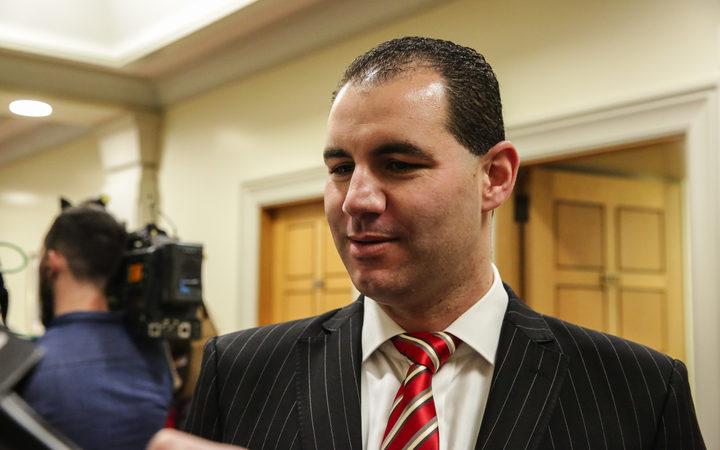 The circumstances which Ross ascended to the rungs of Parliament was also rather generous: he was selected as the candidate for the Botany by-election in 2011, after National's Pansy Wong – the first elected Member of Parliament from an Asian ethnic origin – resigned due to the controversy she faced over her travel expenditure.
This week, it seems Ross would follow the fate of his predecessor by leaving Parliament in disgrace. Albeit temporarily, the Botany MP and former Senior National Party whip announced he was taking a leave of absence from his duties for "health reasons".
In politics, when a prominent personality exits while giving a nebulous excuse there is often a bigger, more controversial reason behind it. A sex scandal could be disguised under "family matters", a criminal investigation could be packaged as a leave "due to personal circumstances".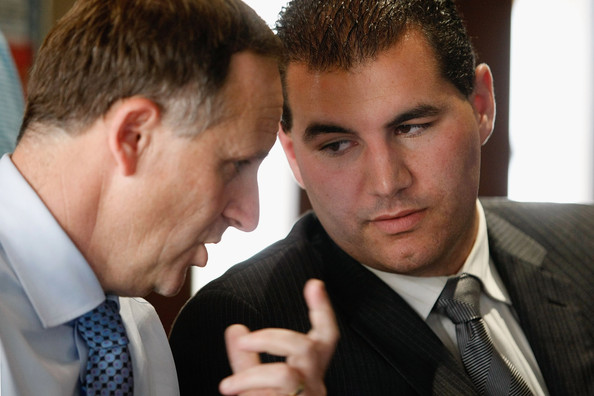 Alas, when Ross made his announcement on Wednesday speculations were rife. The most obvious charge being the ongoing investigation into the leaking of National Party leader Simon Bridges' travel expenses, which was not due to be released to the public and yet still found its way in a news report by reporter Tova O'Brien.
Bridges had previously stated that he received an anonymous text from someone claiming to be a National MP, admitting to the leaks because the latter disliked the former's leadership style. The alleged leaker begged not to pursue an investigation, as they were suffering from "serious mental health issues" and an expose might be enough to push their sanity off the edge.
When Ross revealed he was experiencing "health issues" of a personal nature, many observers tied that admission to the fact that the alleged leaker was also experiencing health issues. Many then assumed that the MP's (temporary) departure is a strategy for the National Party to punish him for the incident, but at the same time did not want to attract negative publicity – particularly publicity that would focus on their Party's apparent infighting.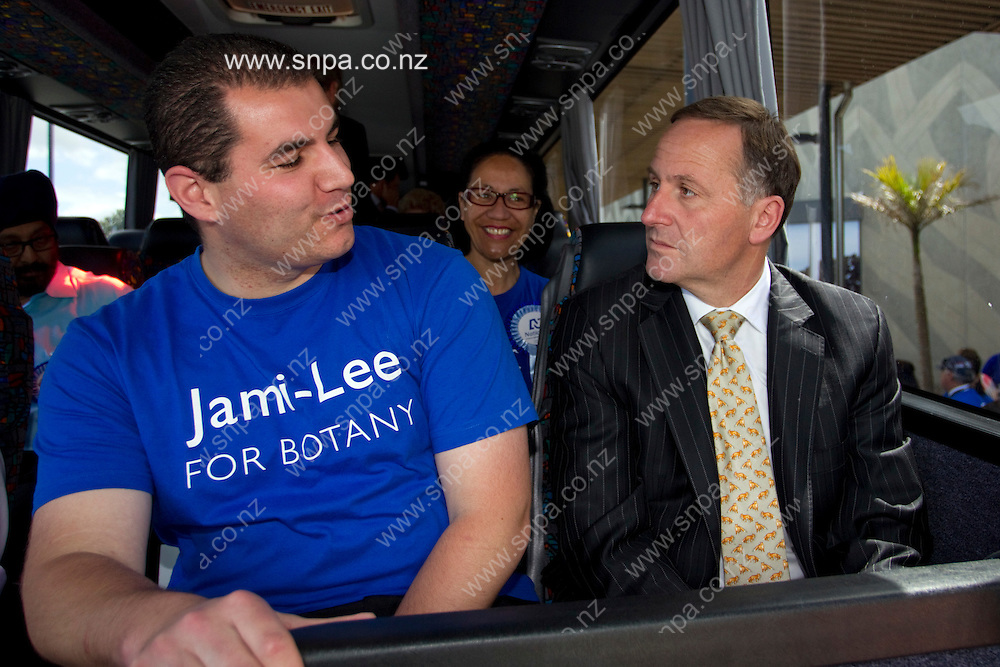 As expected, Bridges swiftly quashed those speculations and insisted that Ross was not the leaker. He also made clear that the investigation is still ongoing, which is conducted by the accounting firm PriceWaterhouseCoopers (PwC).
Very few party leaders will admit that one of their own betrayed him, doing so will only fuel speculations of internal conflict in the media. Therefore, we cannot reliably take Bridges at his word when he insists that.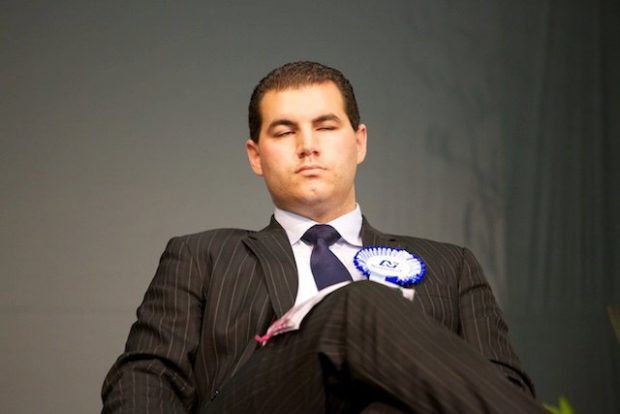 Regardless of the identity of the leaker, it is almost certain that Ross committed a controversial act that had to be kept under wraps by the National Party leadership – who undoubtedly played a role in convincing him to take a leave of absence. According to the press statement by Bridges and Deputy Leader Paula Bennett, the duration of the Botany MP's hiatus is expected to take months.
That represents a serious length of time in politics, especially for a frontbench MP such as Ross. Further proving his rise in stock, the MP was given a major promotion by Simon Bridges when the latter took over as Party Leader from Bill English.
Unfortunately, that vote of confidence was repaid with negative publicity.
It does follow a trend in the (so far) seven-year career of Ross. In 2013, his promising future was given a boost when Prime Minister Key appointed him as the party's Third Whip – despite only having been elected two years prior. That same year, a photo emerged of Ross having dinner inside the residence of controversial National Party donor, Dongha Liu.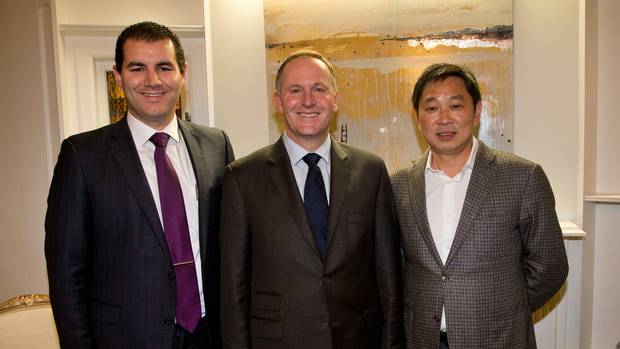 By December that year, Liu had been arrested by New Zealand Police over domestic violence charges. The Chinese-born property developer donated $25,000 to Ross' Botany campaign during the following year's general election. That donation was on top of a further $22,000 he gave to the National Party for the same campaign period, just months after being granted citizenship.
That saga dented Ross' very young political career at that time, which inevitably why it took him some time before receiving another promotion from his Party. After the 2014 elections, the young MP was elevated to Junior Whip.
But yet controversy surrounding his links to Dongha Liu would continue to hound the Botany representative, as it was revealed that the $25,000 donation was not included in the Party Donations Return filed by National Party Secretary Greg Hamilton. In November 2014, just months after the election, Ross returned Liu's donation which the latter described as: "a slap in the face".
Despite achieving strong election results for National in his Botany electorate in two consecutive elections, Ross was never considered for a Ministerial portfolio not even in an Associate Minister role. This was in contrast to his contemporaries Alfred Ngaro and Maggie Barry, who despite both entering Parliament the same year that the Botany MP did, were both handed Ministerial roles by the Key government.
Ngaro, a list MP based in Te Atatu, was made Minister for Pacific Peoples and for Community and the Voluntary Sector. While gardening show star and North Shore electorate MP, Barry, was given the high-profile portfolio as Minister of Conservation and also Minister for Arts, Heritage and Culture. Ross' scandal-ridden first two terms in office undoubtedly played a factor in his underachievement.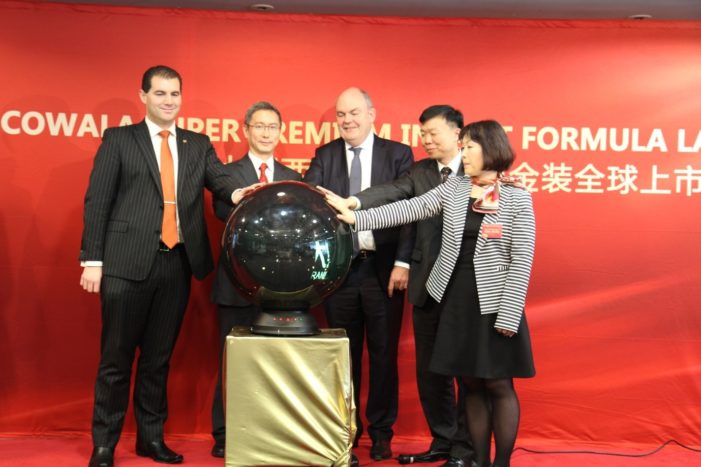 Mr. Ross' links to dubious Chinese investors was confounded just two years later, when a Chinese-owned milk power company was revealed to have paid for several National Party MPs to visit their facilities in China. One of those individuals was Ross, who GMP Dairy sponsored to visit mainland China, along with Stuart Smith MP.
The dairy giant is one of only a handful of dairy exporters allowed to export to China after a highly-publicized 2014 Fonterra contamination scare prompted the Asian giant to tighten its trade rules. GMP Dairy is a donor to the National Party, with a sizable $25,400 donation recorded in 2016 – a year before the 2017 elections.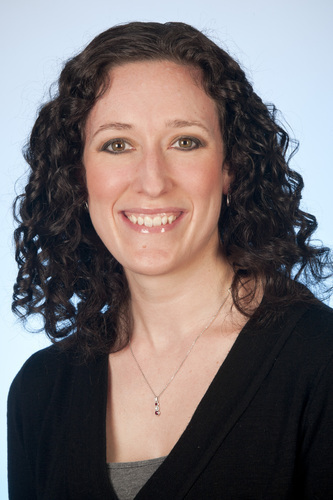 Yet perhaps Ross' most noteworthy incident that occurred during his 2014-2017 Parliamentary term was one that was outside his capacity as an MP. His wife, Lucy Schwarner, ran for the Howick Local Board in the 2016 local government elections and was successful. Her bid to become Chair of the said local board was not, however.
Instead, she was defeated 5-4 by veteran local government stalwart David Collings. In a shameful and ego-driven act, Schwarner tabled her resignation as local board member and stormed out of the committee meeting immediately after the results were announced.
Because she had already been sworn in as a councilor, a by-election had to be declared despite only just having an election two months earlier. Schwarner's decision is estimated to have costed Auckland ratepayers $100,000 to hold another election, she was also paid $1,600 in wages for her brief time as a councilor.
As expected, Ross defended his wife from the backlash that ensued after the announcement of the by-election. He justified her actions as part of "democracy", and played down the cost of the by-election by saying "democracy costs money". His inability to be impartial led Ross to forget that the cost of the democratic process already happened months prior to his wife's breakdown, during the 2016 local government elections.
The extra $100,000 for the by-election was an unnecessary cost, and should be blamed on the conduct of his wife alone.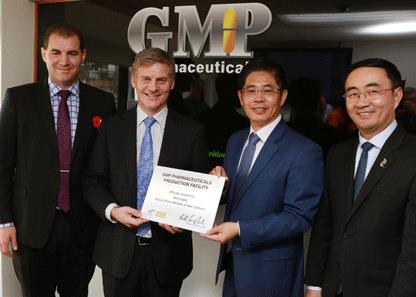 The couple also made allegations that the victorious local board chair Collings, pushed Lucy to her resignation because the former had made the board a "toxic environment". A claim which she, nor Ross, have substantiated so far.
Despite these unpleasant headlines, Ross still registered a strong performance in his Botany electorate – which should come as no surprise given how strongly "blue" the area is. In the 2017 general election, he saw his highest number of personal votes since first contesting the Botany electorate in 2011.
A shot at Cabinet could have been a possibility for him had the National Party not been evicted from Government and replaced by a Coalition of Labour-NZ First and support from the Green Party. However, Ross would receive his most noteworthy promotion in his own Caucus yet – a frontbench role.
The Botany MP was given the meaty roles as Shadow Minister for Transport and for Infrastructure – directly colliding with Ministers Phil Twyford and Shane Jones respectively. A more lucrative position would have been to seize the actual ministerial portfolios themselves, rather than merely providing a counter-argument for what those Ministers could end up doing.
Nonetheless, after a delay Ross had finally achieved some semblance of being valued by his own Party. Was he finally on track to achieve something special within his Caucus? Would he shine in this very important role?
It can be said that Ross' early days at the front-lines of the Parliamentary Debating Chamber came to a messy start. In December 2017, during a committee hearing regarding Labour's "Families Package Bill" – the MP went on an outburst over the delay of committee chairperson Adrian Rurawhe in calling for a recess. (Watch video below)
Like a petulant child, Ross repeatedly shouted: "point of order!" at Rurawhe until he was finally listened to. His behavior was roundly mocked by political observers, and was met with distaste by the wider public.
This had been the first time Ross' name had been plastered on news headlines since his questionable "Windscreen Washers Bill" in 2016. In that latter incident, he wanted to introduce a bill that would serve an on-the-spot $150 fine for window washers plying on Auckland's major thoroughfares.
That move was also called ridiculous by some, while others spoke against it due to its cruel treatment of window washers who are only making a simple living.
It does speak of what Jami-Lee Ross has been able to achieve in his time in Parliament however: sporadic humorous headlines rather than consistent stellar Parliamentary headlines. Taking into account the fact that he was essentially handed a seat in Parliament by running in a super-safe National Party electorate, it seems like a bad return on investment for the Party that entrusted him with such a privilege.
He did maintain Botany as a "blue" fortress, but he was never rewarded for that. Aside from being junior and senior whip, Ross will have to look back at a career with no Ministerial role outside Cabinet, much less one inside of it.
Both Ross and his Party Leader Simon Bridges declared that the former's departure is only temporary, but the nature of it is reminiscent of what's called a "gardening leave" in the United Kingdom. It is a semi-permanent eviction from office, to ease the possible ramifications of such a move as oppose to firing the individual on the spot.
Maybe Ross will be back to redeem himself, or maybe he won't. But if his career does end here, he will best be remembered as an underachiever more than anything.