Former President Rodrigo Duterte's contempt for the environment its defenders was well-documented. During his tyrannical six-year reign, the Philippines was repeatedly named among the deadliest countries in the world for environmentalists.
Environmental activists like Sherwin de Vera and Beverly Longid were either arrested on trumped-up charges or killed. The environment itself was under attack, after large-scale infrastructure such as the Kaliwa Dam and the Bulacan Aerotropolis were green-lighted despite posing major environmental threats.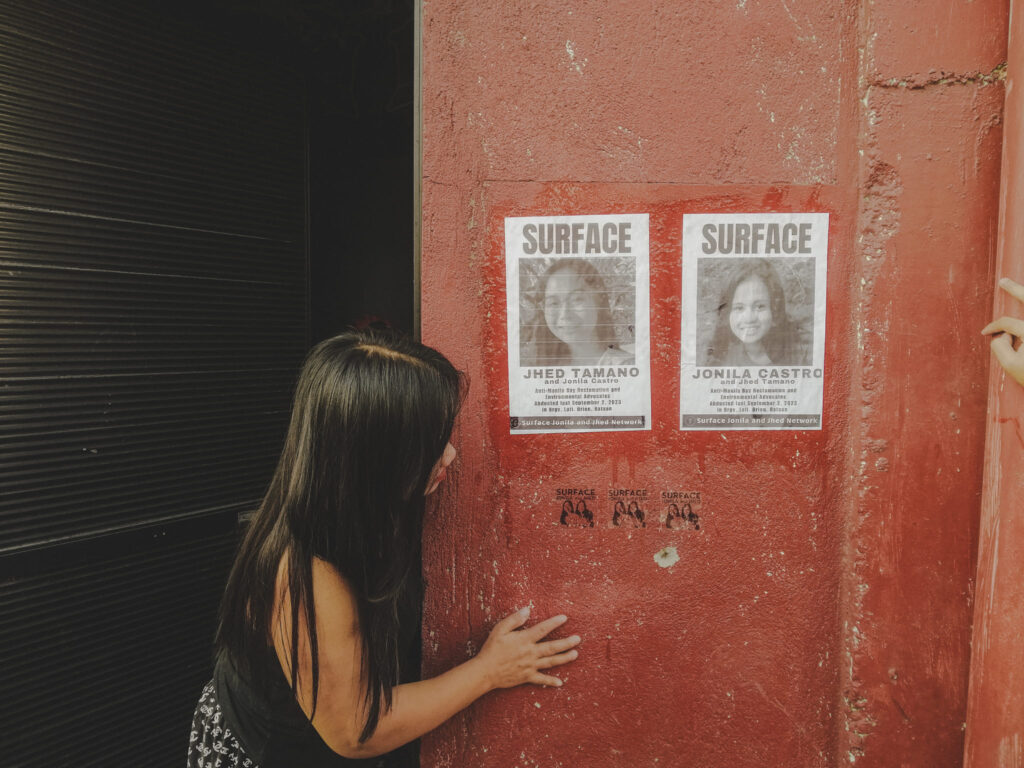 While his successor, incumbent President Bongbong Marcos, was not seen as an improvement to the Duterte regime there was still a flicker of hope that things may get better for the environment – even marginally. Marcos campaigned as an environmentalist, vowing to introduce policy reforms that would balance out economic development and the environment.
More than a year into the new Marcos administration, the situation still looks bleak for environmentalists. Environmentally destructive projects are still being green-lit, while attacks against eco-activists persist.
Just last week, two climate activists were reported missing. Eyewitnesses claim that Jhed Tamano, 22 and Jonila Castro, 21, were abducted by unidentified armed men in Orion town, Bataan province on September 2.
Both were activists who protested the coastal development projects along Manila Bay, and were educating fisherfolk on the impacts of these projects on their livelihood. These large-scale infrastructure projects on Manila's coastal area will displace fishing communities who rely on the Bay for their subsistence, and will also have harmful effects on the marine environment.
The Manila Bay projects are also predicted to worsen flooding in the nation's capital and will Manila more vulnerable to storm surges during typhoons. It is a disaster waiting to happen and it is only right that people are against it – such as Jhed and Jonila.
Yet it is most likely their activism and opposition to these big-money projects that have caused Jhed and Jonila to suspiciously disappear. The prevalence of enforced disappearances has been rising under President Marcos and activist circles familiar with the two environmentalists both fear that Jhed and Jonila have followed other desaparecidos.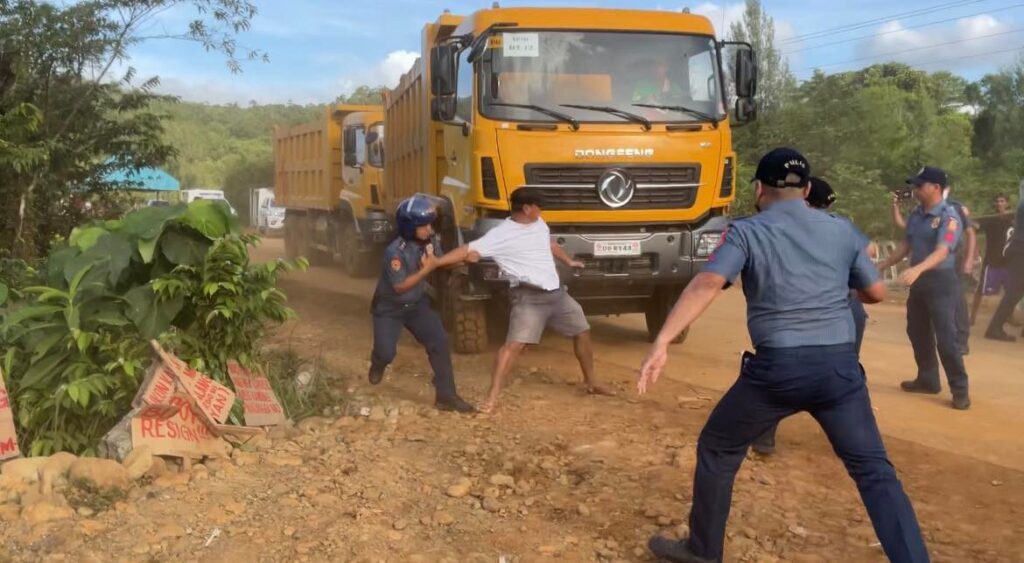 A probe by civil society groups has also placed strong suspicions that "state involvement" was behind the disappearance of the two, after finding out that Jonila Castro had been red-tagged previously. Her mother, Rosalie, divulged that a man who introduced himself as a soldier visited their house and told the latter to "surrender your daughter".
It is a chilling predicament to be demanded by a soldier to surrender your daughters, but threats such as this has become the reality for activists under Rodrigo Duterte and now Bongbong Marcos. If the allegations are true, this also wouldn't be the first time state forces would harass and target activists under the Marcos regime.
In February, Philippine police cracked down on protesters who attempted to stop mining operations in Sibuyan Island in Romblon. Altai Philippines Mining Corporation were operating on the island without the proper environmental clearance, and their operations had also caused widespread damage on the island's natural environment.
Despite their lack of compliance with the law, the police instead targeted the protesters. Cops violently dispersed a human barricade attempting to disrupt APMC's mining operations, leaving two people injured.
Outside the threat of violence or abduction, environmentalists have also been harassed with trumped-up charges in court, as what four indigenous rights activists experienced in July. Officers of the Cordillera People's Alliance (CPA) were designated as "terrorists" by the Anti-Terrorism Council (ATC), under the draconian Anti-Terrorism Law.
Sarah Abellon-Alikes, Jennifer Awingan, Windel Bolinget and Stephen Tauli were accused of being members of the New People's Army (NPA), a common charge used to silence activists. The four belong to indigenous peoples (IP) groups and fiercely opposed destructive infrastructure projects being done on their ancestral lands.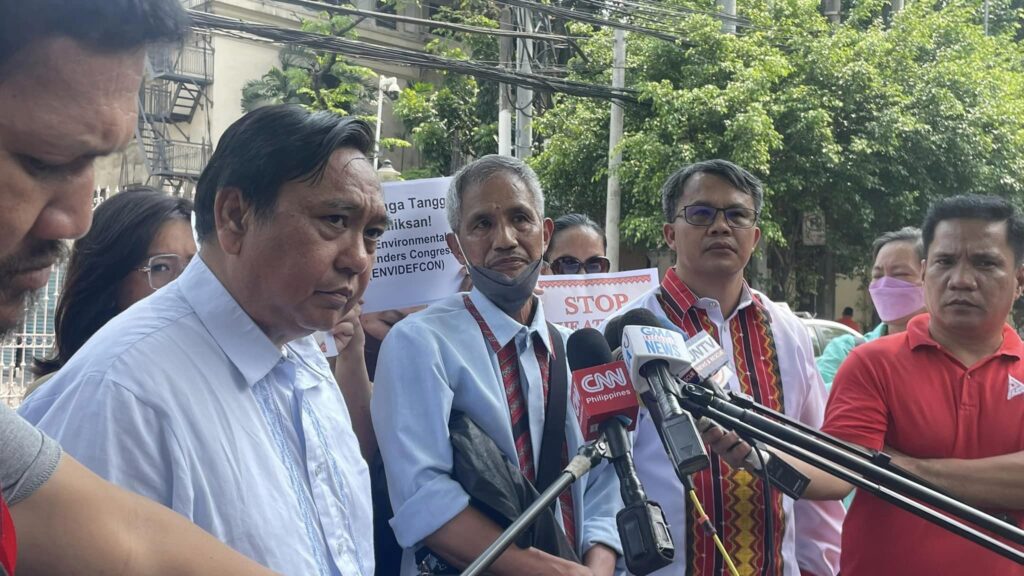 Similar to the case of Jhed Tamano, Jonila Castro, and the activists who tried to stop mining in Sibuyan Island, these four IP activists from the CPA found themselves in the cross-hairs of the state after opposing lucrative infrastructure projects.
The activists mentioned have been targeted by state forces as if they were hardened criminals, in reality the only "crime" they are guilty of is protecting the environment. In the eyes of the Marcos government, as it was during the Duterte presidency, these advocates are terrorists who deserve to be abducted, violently dispersed, or judicially harassed by the state.
Yet activism is not terrorism, the defense of the environment should not be criminalised. Individuals who risk their own safety and sacrifice their own comfort for the greater good are not terrorists, but rather idealists, altruists, and advocates for the greater good.
They are maligned by the state because these activists pose a risk to the profits that the backers of the Philippine government stand to gain from these large-scale infrastructure deals. And as they were under Duterte, these green activists will continue to be harangued for their advocacy under Marcos as well.