The Philippines has claimed the unflattering distinction of having the highest number of COVID-19 cases in the entire South-East Asian region. At the time of writing, the country has 5,878 total cases and a death toll of 387, but with 487 recoveries.
Many factors played a part in the record number of cases: one, the administration of President Rodrigo Duterte has been accused of imposing a travel ban on mainland China too late. Another reason is the delay in mass testing the population for the virus, as the government refused to do so despite calls from the World Health Organization (WHO) to "test, test, test".
There is also the obvious reason of the Philippines' heavy population density, which explains why Metropolitan Manila – the world's most dense capital city – has been the epicentre of the pandemic in the country. While experts say population density can only be a factor to some extent, we can see how high population density makes it extremely challenging to practice social distancing as is required to prevent the virus' spread.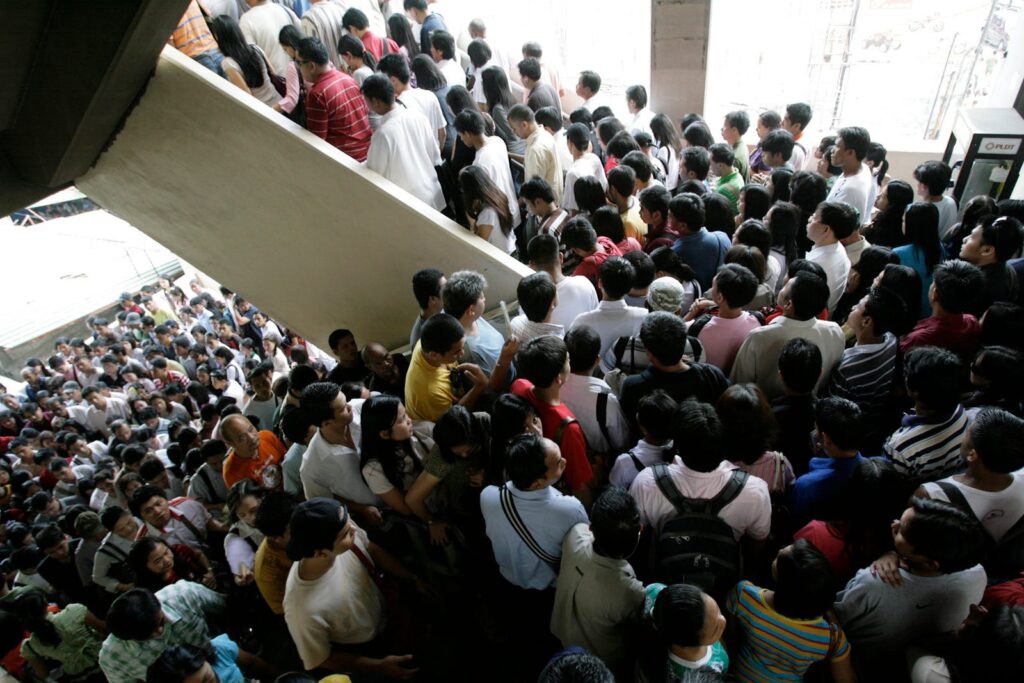 When you have a huge number of people crammed into a small area, it is inevitable for a virus to spread rapidly. Metro Manila is an example of that, but another place in the Philippines where this is evidently true are in its prison facilities.
A 2019 report by the Commission on Audit (COA) found that Philippine jails were overpopulated by 111,046 inmates. An annual audit report by the Bureau of Jail Management and Penology (BJMP) found that the ideal capacity of Philippine jails is only around 25,268 inmates, but the population has ballooned to 136,314 as of December 31, 2018.
This means that Philippine prisons are 439 per cent above capacity as early as last year. Undoubtedly, the statistics are far worse today.
Even before the COVID-19 pandemic this statistic was already a human rights problem, more than 5,000 inmates die in the country's most crowded prison – the New Bilibid Prison (NBP) – each year due to the effects of overcrowding.
But with the advent of the virus outbreak in the Philippines, the predicament in these overcrowded jails are COVID-19 disasters waiting to happen. These prisons are so crammed that it is not even possible to lie down in many of its cells, much more maintain 2 meter social distancing from other individuals.
It will take only a matter of a few days for an entire prison population numbering thousands to be infected with the virus. Given what we have seen in other countries' COVID-19 outbreaks, the fate of a Philippine prison will be far worse.
Humanitarian groups have expressed concern already. Human Rights Watch (HRW) have urged Philippine authorities to release "inmates who have been detained or convicted for low-level and non-violent offenses" to stymie the COVID-19 outbreak.
More critical is the International Committee of the Red Cross (ICRC), who note that "overcrowding, poor ventilation and infrastructures, deficient health, hygiene, and sanitation conditions favours the spread of infectious diseases". The global organization states that these conditions not only endanger inmates and corrections staff to a COVID-19 outbreak, but also bacterial infections like tuberculosis.
Karapatan, another human rights organization, have also been calling for the release of political prisoners amidst the pandemic. In particular, they express concern for the fate of inmates who are pregnant, elderly, or have underlying medical conditions that heighten their vulnerability to the virus.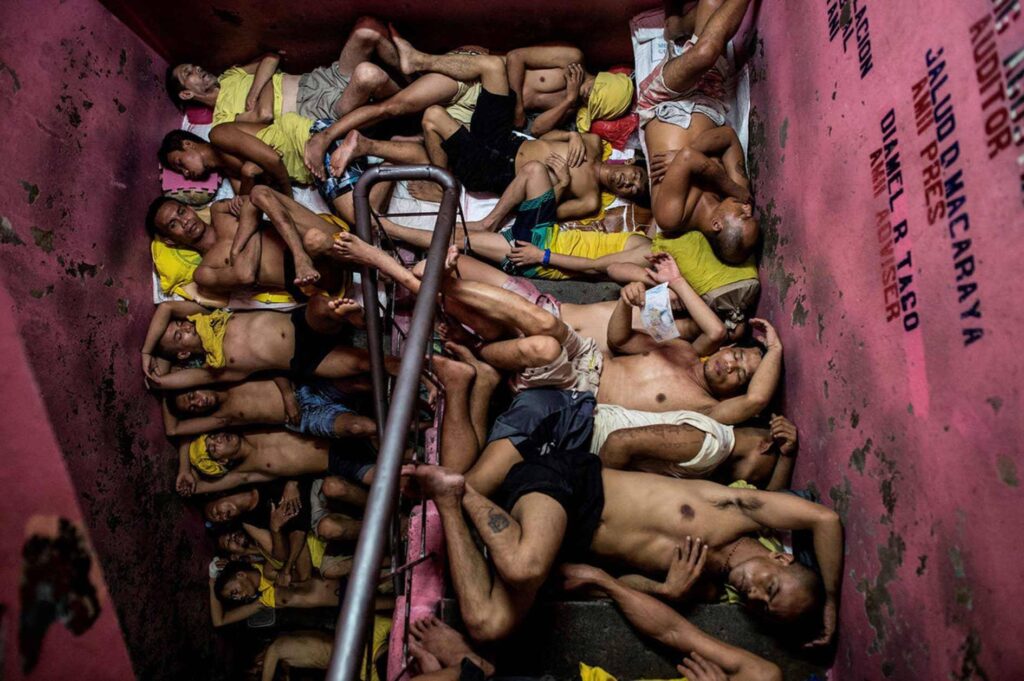 Last March, President Duterte announced that Php47 million had already been spent "to protect prisoners in the country from getting infected with COVID-19" in a report to Congress. He said the amount was used to purchase more medicine, personal protective equipment (PPEs), and operational expenses for digital conferencing on jail monitoring.
While those measures address the problem acutely, they do not come close to addressing the problem. There's no way around the fact that Philippine prisons are overcrowded and have to be decongested if they hope to have any chance of preventing a COVID-19 disaster.
And it seems that this most-feared scenario has already begun as nine inmates from the Quezon City jail tested positive for COVID-19 this week. Their positive diagnoses came after an inmate died of suspected COVID-19 illness in the same facility weeks earlier, but BJMP officials are adamant that these 9 positive cases were not in contact with the deceased prisoner.
However, it is even more concerning if these nine positive cases were not in proximity of the suspected COVID-19 fatality. That would mean that the original victim ("Patient Zero") has infected other inmates who have then infected these 9 prisoners, which ultimately mean there is widespread community transmission occurring in this prison facility.
If that is the case, then the Philippines has an incoming COVID-19 disaster about to happen. It will be extremely difficult to contain the viral outbreak in these overcrowded prisons and there may have been thousands of inmates already infected at this point.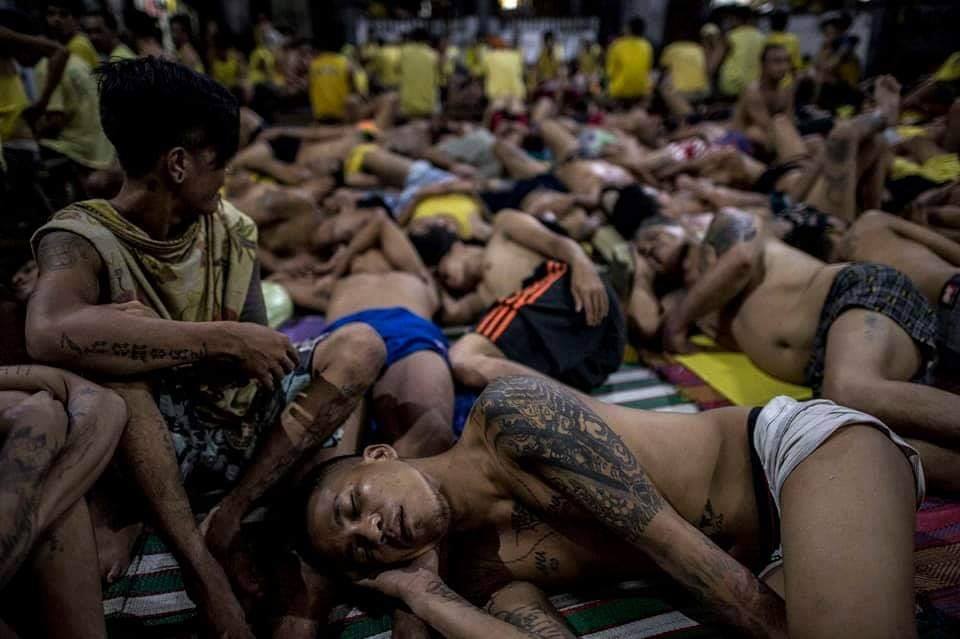 Such is the risk imposed by overpopulated jails and authorities have to be act quickly to decongest other prisons immediately lest they risk following the fate of the Quezon City jail. Other countries have been cognisant of the potential danger and have moved to depopulate their prison facilities to stem COVID-19 outbreaks.
Indonesia released 18,000 prisoners already out of a promise of 30,000 low-level and non-violent inmates to be released. Turkey has also passed a law that will temporarily release 45,000 of its inmates to prevent a dangerous outbreak from occurring. The United Kingdom is also following suit, with thousands of prisoners across England and Wales being planned for early release to decongest their prison facilities.
These are all common sense approaches that will help mitigate the COVID-19 outbreak. The Philippines has among the worst prison conditions in the world, and yet its only approach so far to hasten the danger of a viral outbreak in its prisons is to spend a derisory amount.
Paltry spending will never be enough to prevent the mass infection of thousands of prisoners and corrections staff, potentially causing a large number of deaths. The Duterte government needs to radically depopulate the country's prisons, whether by temporarily or permanently releasing non-violent convicts and detainees.
While it may present a logistical challenge in relocating or rehousing prisoners, it is entirely more complex stemming the COVID-19 virus once it has begun to spread. If the Duterte administration does not want to be blamed for thousands of preventable deaths and further stain its already ugly human rights record, depopulating our prisons needs to be on the top of their agenda.