In July 2017, President Rodrigo Duterte declared during a televised news conference that indigenous Lumad schools were "teaching children to rebel against the government" and warned them that he will "use the Armed Forces [of the Philippines], I'll use the air force. I'll really have [Lumad schools] bombed".
Many dismissed those quotes as the President simply being his usual, outrageous self and did not really intend to push through with those threats. By September, 30 Lumad schools had already closed displacing some 1,300 indigenous students due to ongoing military operations in their communities.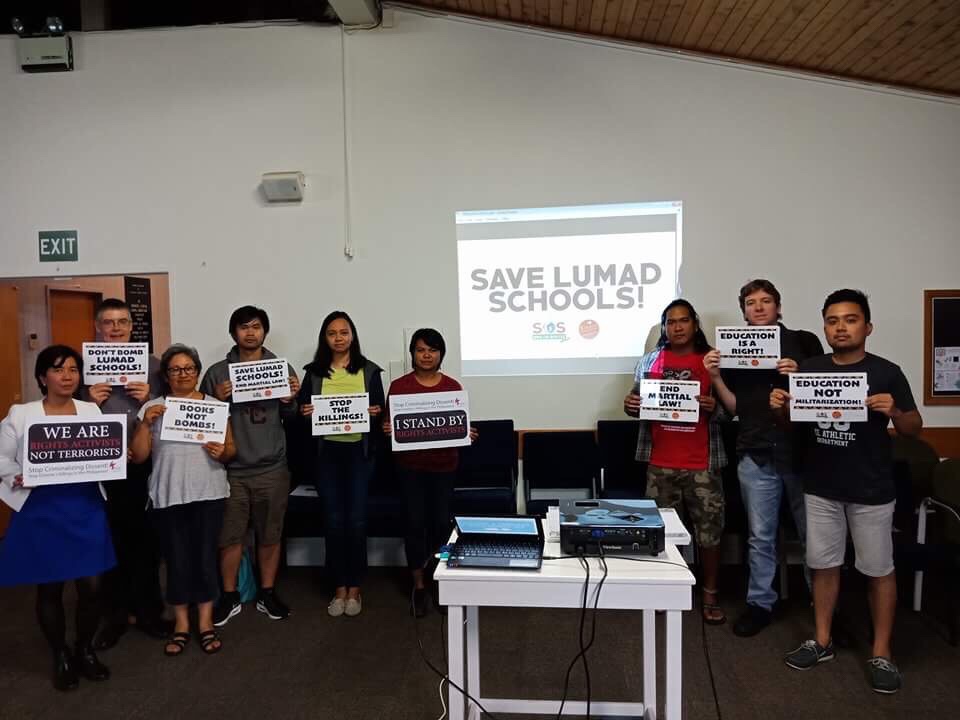 The Lumad are the largest indigenous group in the Philippines, the name is an umbrella term for different ethno-linguistic groups based in Mindanao, these include the Ata, Manobo, Tasaday, and T'boli, representing 18% of the country's population.
As a means of preserving their identity and traditions, many Lumad children attend indigenous community schools which offer instruction that slightly deviates from the conventional curriculum. Most important to the educational ethos that these indigenous schools offer is the philosophy that, "land is life", which promotes love and responsibility for the ancestral land their communities have lived on for generations.
From that philosophy, Lumad children are taught to value the environment, nurture the land through agriculture, and become responsible for upholding their ancestral domain for future generations. This alternative learning program has given the Lumads the ability to preserve their way of life, their customs, and to take care of their patrimony.
(Facebook post by user Nonoy Espina shows military personnel surrounding an indigenous school, a clear evidence of militarisation and harassment of these educational institutions.)
However, succeeding governments have always demonised these indigenous schools – lambasting them for allegedly aiding the revolutionary New People's Army (NPA) by training students for armed combat, and inculcating a revolutionary mindset in them. The incumbent Duterte administration is no different, in fact, it has arguably been the harshest for these Lumad schools thus far.
Heeding a recommendation from National Security Adviser Hermogenes Esperon Jr., who also happens to be the former chief of the armed forces, the Department of Education (DepEd) has suspended the permit to operate of 55 Lumad schools – ordering their temporary closure. Those fifty-five schools are under the Salugpongan Ta'tanu Igkanugon Community Learning Center Inc., a network of educators that have been accused of being NPA fronts by the Armed Forces of the Philippines (AFP).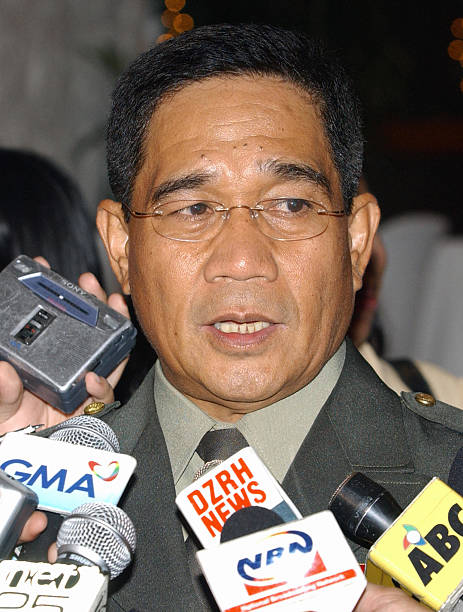 The NSA chief argued that these indigenous schools did not conform with guidelines set by DepEd, and instead taught children to join protests against the government and "ideologies that advocate against the government". Even more ridiculously, Esperon included in his report a dubious affidavit by a certain Melvin Mansaloan Loyod who claimed that the children in these schools were also being taught to fire guns and attack government troops.
DepEd Secretary Leonor Briones defended the order by saying there was "no closure" of Lumad schools, but rather just a "suspension" of operations with the Salugpongan given the opportunity to respond to Esperon's allegations before July 22. But Meggie Nolasco, executive director of Salugpongan, said that they could not possibly respond to the allegations by the NSA chief since they were never given a copy of his report in the first place.
The Salugpongan network also insist that they have persistently complied with DepEd's requirements, and have been in constant communication with the agency's region 11 office to ensure they conform to their guidelines and obtain their permit to operate. Instead, the network was given a closure order.
(Facebook post by the Save Our Schools (S.O.S.) Network, an advocacy group championing Lumad schools, explains why DepEd's temporary suspension order is actually a closure order.)
This latest salvo fired against Lumad schools is merely a continuation of successive Philippine governments' demonisation of these indigenous educational centers. However, it should be noted that this scare-mongering campaign against Lumads have intensified under Duterte's administration.
In March this year, representatives of the Philippine government made a public call to the European Union and the Belgian government to halt funding to about 30 advocacy groups – including those that support Lumad schools – as they were allegedly "fronts" for the NPA. The cessation of these financial donations only made the humanitarian work of these groups more difficult.
The Belgian NGO, Solidagro, defended their financial support to the Alternative Learning Center for Agricultural and Livelihood Development (ALCADEV), another network of Lumad schools, by saying that the organization does not train communist rebels but instead teaches sustainable agriculture and livelihood training for impoverished indigenous communities. The European charity organization also ensured the Philippine government that they had checks in place to ensure this.
But whether this testimony by Solidagro would actually resonate with the Duterte government, which has launched a heightened campaign to silence left-leaning activist groups at all costs, is doubtful. If the President himself can say that he will "bomb" Lumad schools, closing them down is tame in comparison.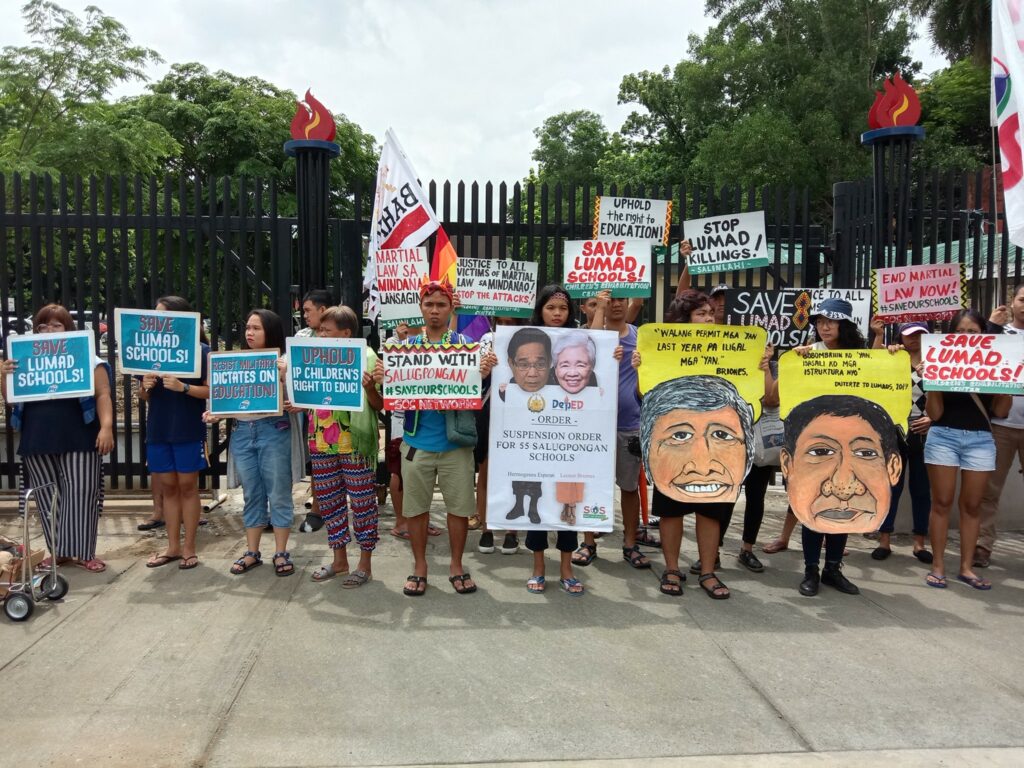 The Duterte government should be charitable and allow Lumad schools to operate while an investigation into Esperon's claims is ongoing, dubious accusations should not be used to deprive students of an education. At the same time, DepEd should help Salugpungan, ALCADEV and other Lumad educators ensure they are able to meet the mandatory guidelines – it would be a shame to close them down merely due to bureaucracy.
This recent closure order by the Duterte government of Lumad schools is an affront not only to the right of education for young Lumads, but also to the right of this indigenous population to enrich themselves in their own heritage, culture, and customs. It is not only the education of the youth that is put at risk, but also the ability of the Lumads to preserve their identity.