Previously unknown, the National Youth Commission (NYC) head Ronald Cardema has landed himself on news headlines this week for the wrong reasons. He earned the ire of all rational-minded individuals by calling for the revoking of academic scholarships to students who are involved into "anti-government" operations.
In a press statement, the Chairman asked the general public that "leftist" student leaders should be reported to the NYC and called on President Duterte to cancel their taxpayer-sponsored scholarships. Cardema rationalized this statement by saying that anti-government activists are "fighting the majority of the Filipino People and also not fulfilling their roles as the expected breadwinners who will uplift their families and as our hope in strengthening our country".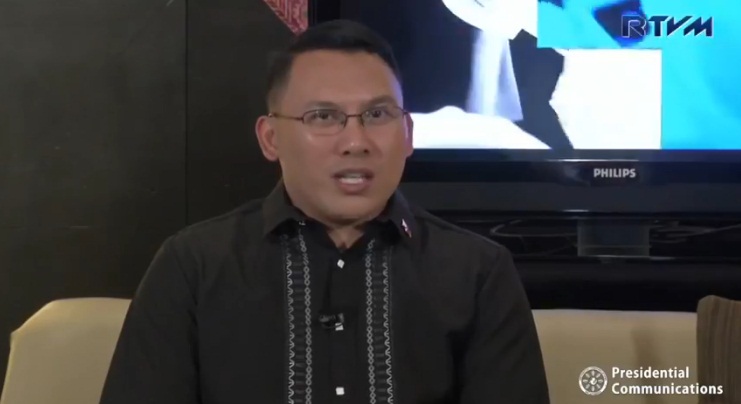 As a testament to how ludicrous his statements were, the Duterte Administration immediately shot down his request. Presidential Spokesperson Salvador Panelo called Cardema's comments "reckless", while Education Secretary Leonor Briones stated that scholarships are bestowed based on academics and not the student's involvement in activism.
Justice Secretary Menardo Guevara chimed in with his own comments, saying that such a proposal was "unconstitutional" and violated students' freedom of expression. While prominent Senator Chiz Escudero also lamented Cardema's "ignorance" of the Constitution, and hit back by saying if there was anyone who should be removed then it would be the NYC chief.
It sounds that Cardema's ridiculous campaign is definitively dead in the water.
However, aside from the NYC chief's unenlightened knowledge of the Constitution, what his statements also exposed is his hypocrisy. Cardema expressed his contempt for anti-government activists, but has no problem being an obsequious pro-government activist himself.
Before taking the role as NYC Chair, Cardema was known as the  leader of the Duterte Youth – a self-proclaimed "nationalist" student movement that was rabidly pro-Duterte. In 2016, he was also the leader of a short-lived activist group called the "Kabataan for Bongbong [Marcos] Movement" (English: Movement for Bongbong [Marcos] Movement).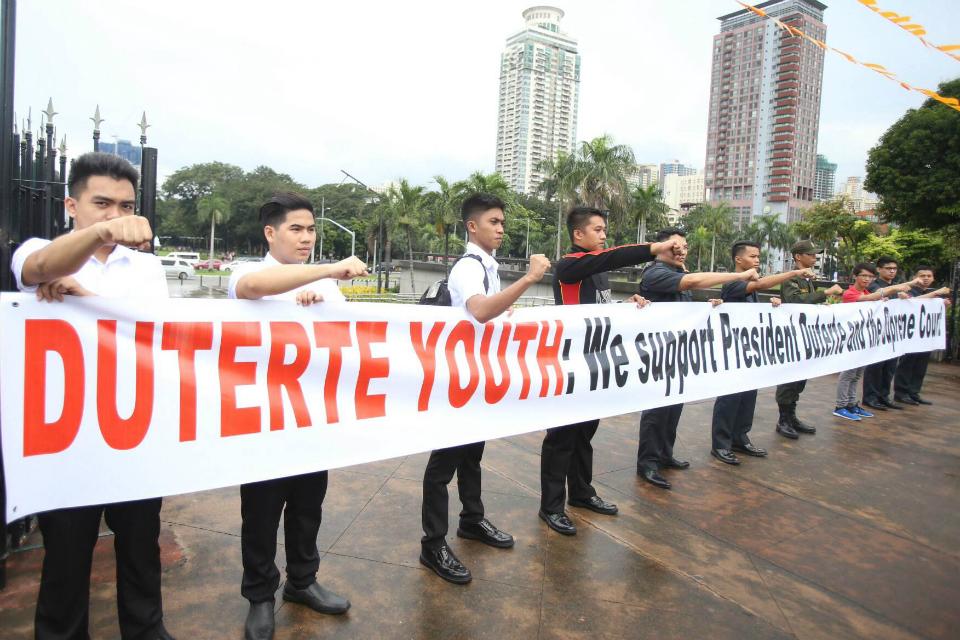 If Cardema's proposal was only for youths who oppose the Government, then his views are – by definition – fascist, and should stoke questions if whether he is fit to serve in a taxpayer-funded role.
After suffering backlash, and being thrown under the bus by his own Government, Cardema expectedly revised his statements saying that student activists who joined rebel groups were the ones he was referring to. This was a far cry from what he had initially requested, and also did not need to be requested from the President because anti-sedition laws are already in place – long before Duterte assumed office – that punishes anyone, including scholars, who joins armed rebellions against the democratically-elected Government.
This "clarification" by the NYC Chair also contradicts his post on Facebook: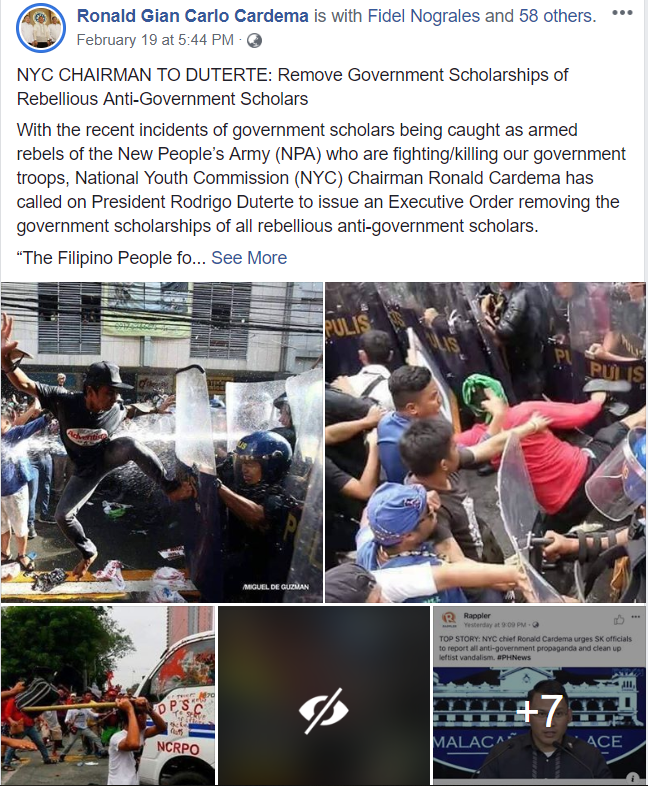 In a Facebook post dated February 19, Cardema posted a variety of photos of protest rallies – seemingly using them as justification that such activists should have their scholarships revoked. There is also no proof that there are student scholars in those photos, or if these are anti-government protests or activists against another issue.
It is also important to note that Cardema draws a link between anti-government protesters and the communist revolutionary group the New People's Army (NPA). Unless confirmed by intelligence sources of the Philippine Military, it is mere speculation to associate student activists and the far-left rebel group.
What Cardema is doing is an archaic tactic known as "red-tagging", the deliberate smearing of your political opponents with the scare word "communist" to deter people from supporting them. Even if they are sympathizers of the rebel group, anti-sedition laws only prosecute those who join in the armed rebellion itself and not in expressing affinity or support for an armed group.
Those supporters may be in violation of the old Anti-Subversion Law, but that was repealed in 1992 by the former President Fidel Ramos. Today individuals can freely associate with the NPA's "legal fronts", the Communist Party of the Philippines (CPP) and the National Democratic Front (NDF).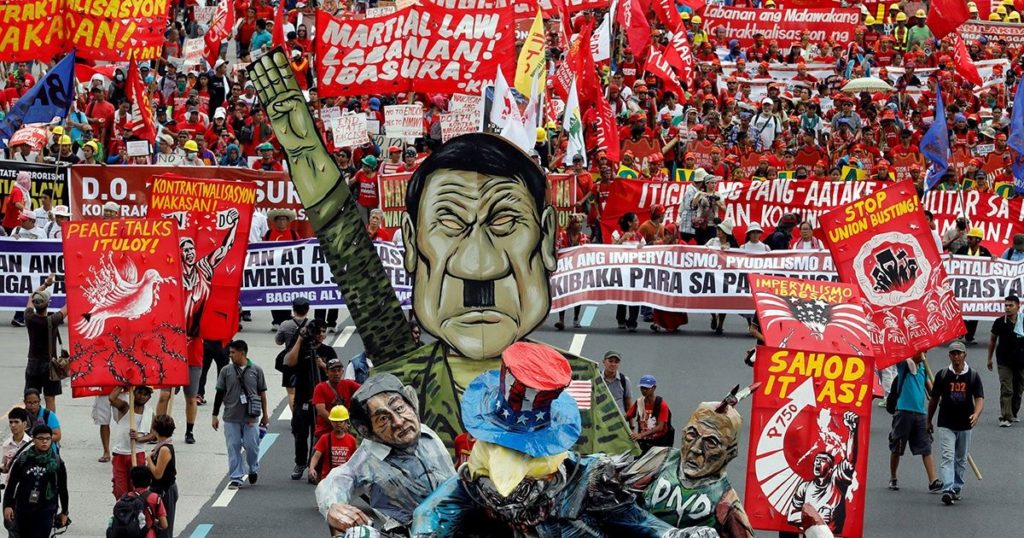 The NYC Chair's criticism of the left exposes his hypocrisy yet again, given that Cardema has a history with leftist groups himself. His uncle is the late Noel "Noli" Capulong – a high-ranking leader of the Bagong Alyansang Makabayan (BAYAN; English: New Nationalist Alliance), a group commonly associated with the Philippine left and with the NPA.
Capulong was assassinated by suspected intelligence agents belonging to the Philippine Military in 2006, during the era of former President Gloria Macapagal-Arroyo (GMA). In an open letter sent to a leftist blog, Cardema accused "dogs of GMA" (understood to be soldiers loyal to the President) as the killers of his uncle.
This also left him in an awkward situation since at that time, Cardema was a cadet in the Philippine Military Academy (PMA). Upon learning of his uncle's death he applied for leave from the Academy which was granted, it was during his time out of the PMA that he wrote the open letter that was critical of the Arroyo regime and after returning to the military school the following month he learned that he had been dismissed from his training program.
Cardema was adamant that he had been unlawfully dismissed from the PMA, blaming his links to his deceased leftist uncle as the reason for it. Then-Senator Rodolfo Biazon, himself a graduate of the PMA, offered to assist the expelled cadet to return to the program which the latter refused.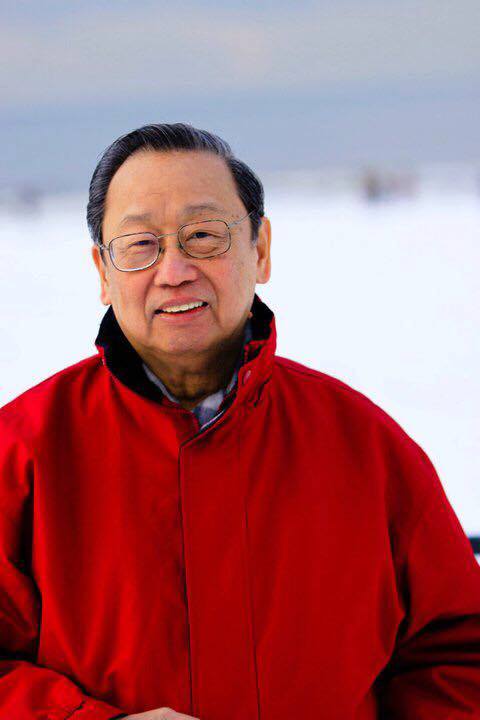 That incident may have been more than a decade ago, but as recent as 2016-2017 the NYC Chair had been in communication with Jose Maria Sison – the founder of the CPP himself. Cardema asked Sison to help him form a "patriotic paramilitary group", which would organize parades in honour of both the latter and President Duterte.
The planned collaboration failed to materialize after Cardema said he "lost faith" in the CPP.
Yet this sheds light on how quickly Cardema changes his positions: he was a former activist who is now targeting activists, a former anti-government critic who now wants to suppress anti-government activities, and an anti-leftist who himself has a long history with leftist activism.
Being a hypocrite shows that one does not have firm principles which they base their actions on, which also means that they are easily swayed by external influences. Is Cardema really the right person to lead such an important government agency like the National Youth Commission – which is intended to help uplift the youth voice in the national conversation?
How can he have the tools necessary to decide what's best for the Filipino youth, when he can't even decide what's best for his own life? The controversy he has landed himself in recently has exposed his ineptitude to serve his role, and the fact that the Government he serves failed to back him is an indication that they, too, have noticed that flaw.