One theory for the continuing social ills in the Philippines is the ill-informed voting habits that Filipinos succumb to. It is evident that during elections, it is the best advertised candidate who wins.
These are the candidates who have the war chest to mount a well-publicized campaign, not necessarily the most qualified or have the best life experience to fulfill the job. The funds they use seldom come from their own pockets, instead relying on the goodwill of affluent donors who usually have their own vested interests for their generosity.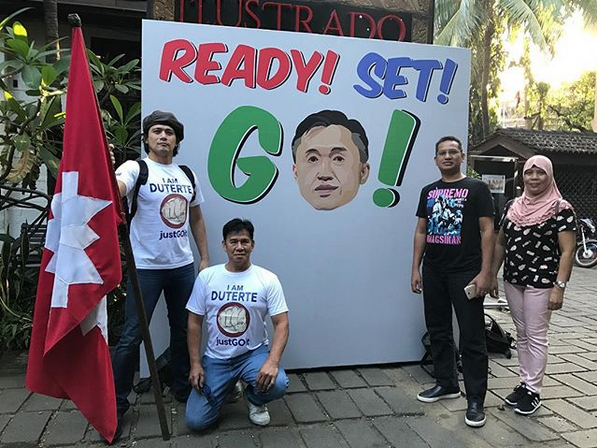 In effect, Philippine politics has essentially become a plutocracy – a system of government ruled by the wealthy. The ordinary Filipino have been priced out of their own democracy.
Similarly, ignoring a candidate's qualifications over their name recognition also results into a kakistocracy – a form of government where the worst people are in power. This just adds to the worsening state of the country, as the people tasked to represent the most vulnerable sectors often have interests which conflict with alleviating their suffering.
Come 2019 Senatorial elections, it is important that we aim to select candidates who are best-suited for the job based on their qualifications and prior achievements in life. The Upper House of our nation's legislature comprises of 24 individuals who have the power to craft the laws which will either make or break our society, it is of utmost importance that we choose wisely.
In that light, there are three individuals who have the background and previous work experience who we can be proud to see as Senators. They each represent different fields of governance that would mean collectively they become a potent unit to tackle the nation's most pressing issues.
Atty. Katrina Legarda is a prominent Filipina lawyer who specializes in family law. She is well-known for her columns which offer pro-bono legal advice on issues such as marriage separation, annulment and child custody.
Aside from that, Legarda is a fierce advocate for the advancement of women's rights and the protection of children's welfare.  She is the founding chair of the Child Justice League, an organization which provides free legal assistance (counseling, preparation for legal proceedings, representation in court) to abused, neglected, trafficked and exploited children.
In fact, Atty. Legarda rose to fame when she represented an 11-year old female rape victim against powerful oligarch and then-Zamboanga del Norte Rep. Romeo Jaloslos. It was because of her efforts that the Congressman was convicted for his crime in 1997, only to see his sentence commuted by known Duterte-ally and former President Gloria Macapagal-Arroyo.
As former president of the U.P. Women Lawyers' Circle – a group of women lawyers who are graduates of the University of the Philippines that provides free legal assistance to women and children, Legarda is a staunch advocate for women's rights. She famously handled the 2005 Subic Rape Case involving a Filipina victim known only as "Nicole", who accused four U.S. Marines of gang raping her at the former Subic Naval Base in Zambales.
Legarda obtained a Bachelor of Arts in History from the University of Bristol in the United Kingdom. She then completed a law degree with the U.P. College of Law, and went on to become a partner at the highly-acclaimed ACCRALAW firm. She was admitted to the Philippine Bar in 1981 with a stellar grade of 84.4% and was a candidate for the Supreme Court in 2010.
Another lawyer,  Florin Hilbay, also has a stellar career to show. Aside from being the topnotcher of the Philippine Bar Exam in 1999, he is also the former Solicitor-General of the Philippines from 2014 to 2016.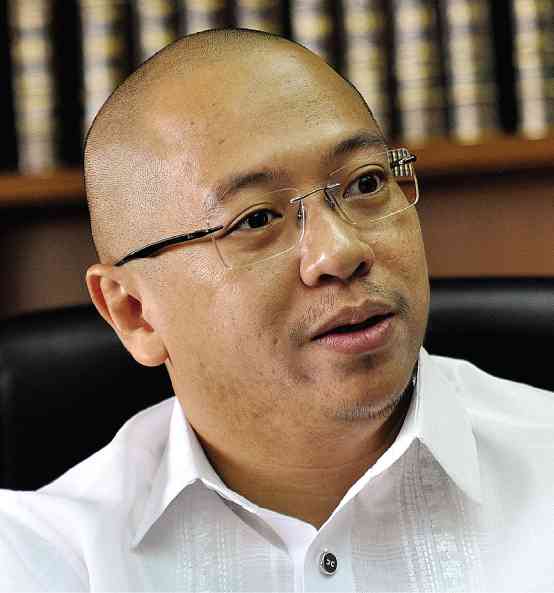 Atty. Hilbay earned his bachelor's degree in economics from the University of Santo Tomas (UST) in 1995, and then obtained his law degree from the UP College of Law at UP Diliman. Years after topping the bar exams, he pursued further studies and took a Master of Laws at the prestigious Yale Law School in the United States.
He currently teaches constitutional law and the philosophy of law at the University of the Philippines, but prior to that he held fellowships at the Asian Law Institute at the National University of Singapore, Max Planck Institute for Comparative Public Law and International Law in Heidelberg, Germany and in Silliman University in Dumaguete City. Hilbay was also a Fulbright Visiting Scholar at Boston College.
As impressive as those accolades may be, Hilbay's greatest achievement to date was being the Team Leader of the Philippine Legal Team at the Permanent Court of Arbitration when the Philippines took the People's Republic of China to international court over the maritime dispute in the West Philippine Sea (WPS). The Permanent Court eventually ruled in favour of the Philippines, and ruled that China had no legal basis to lay claim to the bulk of the WPS or better known as the South China Sea.
Hilbay achieved all of that despite being born to a destitute family in the shanties of Tondo, Manila. Just as he guided the Philippines against all odds in the Permanent Court of Arbitration, this bespectacled university lecturer and attorney rode through the rough waves of his early life to make it to where he is right now – and funnily enough, Hilbay is a surfing addict.
The UP professor also learned a lot from another acclaimed lawyer and former Senator, Jovito Salonga, when he served under the former's tutelage at Bantay Katarungan (Sentinels of Justice) – a non-government organization comprised of lawyers that serve complaints against errant government officials. Salonga was also a staunch anti-Marcos activist alongside Jose "Pepe" Diokno, whose son "Chel" is another one of such senatoriables.
Jose Manuel "Chel" Icasiano Diokno is the founding dean of the De La Salle University College of Law and as his father was, a fierce human rights lawyer in the Philippines. He earned a degree in philosophy from the UP, but it was at Northern Illinois University in the United States did he obtain a law degree.
Chel graduated Juris Doctor of Laws, magna cum laude in 1986. He then took the Illinois bar exam and passed, not content with being a member of the Illinois bar Diokno came home shortly after the downfall of the Marcos regime and also passed the bar exams in the Philippines.
A year after the downfall of Marcos, the elder Diokno passed away and the task of continuing his legacy fell onto the lap of his son Chel. The latter would then continue his father's good work in the Free Legal Assistance Group (FLAG) – an organization of human rights lawyers who work on protecting ordinary citizens against all varied abuses of human rights and civil liberties.
As Chairman of FLAG, Diokno successfully petitioned the Supreme Court to issue its first writs of amparo for brothers Raymond and Reynaldo Manalo who were illegally detained and tortured by members of the Armed Forces of the Philippines. Then in 2008, he was again successful in the release of the "Tagaytay 5" – a group of five men illegally detained by the Philippine National Police (PNP) on suspicion of being members of the New People's Army (NPA).
However, Diokno's most prominent case to date was that of the "Kuratong Baleleng rubout", when 11 alleged members of the Kuratong Baleleng organized crime group were killed by a police operation led by now-Senator Panfilo "Ping" Lacson. The human rights lawyer represented the victims, and for that received countless death threats by suspected rogue law enforcement agents.
While Lacson may have been acquitted from the case, Diokno relentless pursued him even as recent as 2012. It is a mark of the latter's devotion to achieving justice, and an affirmation to his commitment to protecting human rights.
Today he is busy serving as Dean of La Salle's law school, but previously he was also a board member of the International Center for Settlement of Investment Disputes (ICSID) in Washington D.C., a special counsel for the Development Bank of the Philippines (DBP) and a special counsel for the Blue Ribbon Committee (anti-corruption panel) of the Philippine Senate.
As we presently experience a political climate hostile to human rights, having a fearless and relentless defender for our basic civil liberties is vital. This is why electing Chel Diokno to the Senate next year is highly recommended, as he would be in a position of power to safeguard our human rights.
Likewise, when the head-of-state himself has a habit of making misogynistic jokes then it is also valuable to have a crusader for women's rights in the Senate like Atty. Katrina Legarda. Her familiarity and passion for children's welfare would also be valuable given that several victims of the rampant extra-judicial killings are under-aged, and that government officials like House Speaker Pantaleon Alvarez are pushing to lower the age of criminal liability to as low as 9 years old.
Finally, during a time when there is a blurring of our territorial lines that even our own fishermen could not fish without being persecuted by foreign coast guards, we need a knowledgeable Constitutional expert and a veteran of international maritime border disputes such as Atty. Florin Hilbay.
All three individuals each possess a level of expertise needed in today's testy political environment, and collectively – if this trio is elected to the country's Upper House – we can confidently say that we have individuals who know how to deal with the problems the Philippines faces today.