With the Wally Haumaha controversy cleared, National loses a smokescreen to hide their infighting
As rogue Botany MP Jami-Lee Ross torched his own National Party with revelations of corruption, the attack dogs from the main Opposition party fended off their political oblivion by chipping away at the Government in what ever issue they can come up with.
Among the most prominent was the National Party's criticism of the promotion of Assistant Police Commissioner Wallace "Wally" Haumaha as the new Deputy Police Commissioner (DPC). Rotorua's top cop boasted decades of service in the New Zealand Police Force, and is an awardee of a Queen's Service Medal (QSM) and the Order of New Zealand Medal (ONZM).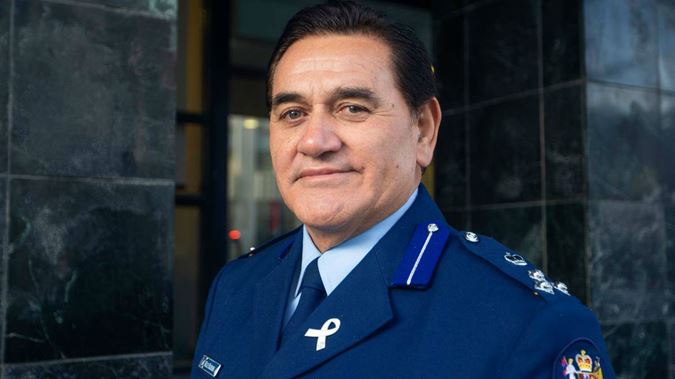 With a stellar record of service, Haumaha's appointment should be applauded rather than criticised. However, as did Brett Kavanaugh suffer upon being appointed as a Supreme Court Associate Justice in the United States, the Rotorua cop's promotion was marred by allegations of sexual misconduct – albeit not by him but by his close associates.
In 2004, whistleblower Louise Nicholas exposed a culture of sexual assault within the Police Force. Her allegations launched Operation Austin, a massive internal audit of police culture and found two senior officers – Brad Shipton and Bob Schollum – guilty of sexual offending.
As part of that investigation, Haumaha and other senior police officials were interviewed to give testimony on the character of their colleagues Shipton and Schollum. The new DPC allegedly defended the two cops in question, and also reportedly called Nicholas' accusations as "nonsense" and told his fellow police that he believed "nothing really happened".
Those comments came before the pair were sentenced to eight years in prison in 2005, and became a sticking point in Haumaha's appointment as the new DPC. Upon hearing of the latter's new role, Nicholas "hit the roof" and demanded a meeting with both the new DPC and current Police Commissioner Mike Bush to voice her disapproval.
At this point, Haumaha had not been accused himself of perpetrating indecent assault or any crime for that matter. Rather, his critics targeted the comments he made defending his fellow police officers more than ten years ago.
While his actions (or rather his words) does not justify having his long and decorated career in the Police Force end in disgrace, Haumaha's comments are still concerning given that they spoke in favour of convicted sex offenders.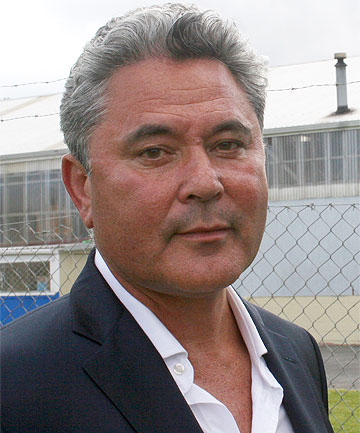 However, his actions make more sense in light of political commentator and a long-time acquaintance of Haumaha – retired politician John Tamihere's – commentary on the entire fiasco. The former Labour Party Cabinet Minister explained that in occupations such as the police force, the firefighting service and the military, the essence of camaraderie and fraternity runs deeply.
Service men and women in these different uniforms all have a commitment to watch each other's backs, it is not difficult to understand why: the precarious nature of their work requires them to rely on each other and be one another's keeper.
Growing in this type of culture is perhaps what made Haumaha give those statements in support of the convicted pair, he was merely defending his police brothers – the way he was trained to be.
Nonetheless, each week the Government received attacks from the Opposition benches during Question Time regarding Haumaha's appointment. It escalated when information regarding the new DPC's links with the New Zealand First Party – one of the Coalition Government parties – was made apparent.
According to National Party leader Simon Bridges, Haumaha had applied to become a candidate with NZ First during the 2005 elections. His application proved to be unsuccessful and never contested an election with the Party, but according to the Leader of the Opposition this fact is a clear "conflict of interest" and should disqualify the new DPC from his promotion.
The issue grew to a point where then-Acting Prime Minister Winston Peters announced an inquiry into Haumaha's appointment. The investigation was given the utmost importance, being ordered to report urgently and a Harvard University-educated senior barrister, Dr. Pauline Kingi, designated at its helm.
Under regular circumstances, the Minister of Internal Affairs would take a lead role in investigating issues pertaining to the bureaucracy. However, given that the current Minister is an NZ First MP – Hon. Tracey Martin – it was determined that it would be best if another accusation of a conflict of interest would be avoided.
The inquiry finally released its findings this week and declared that the appointment process which selected Wally Haumaha as the new DPC was "adequate and fit for purpose". It stated that "there is no evidence unearthed in Operation Austin to say Haumaha had done anything wrong", adding that "unsubstantiated concerns and innuendo should not impede an appointment".
Another NZ First MP and also a Minister of the current Cabinet – Hon. Shane Jones – came to Haumaha's defense immediately after the report was released. He rightfully called the attacks against the new DPC as "grossly politicized" and said that the senior police officer had been "grossly misrepresented".
And he's right. Unlike the controversy surrounding Brett Kavanaugh in the US, Haumaha was never accused of sexual misconduct himself. Rather, his fault was that he made comments in support of his police colleagues who were still in the process of being interrogated.
How can he have known the outcome of the investigation? Until the facts became clear and the verdict came out, all Haumaha had to make his judgment was his personal experience with the two accused police officers. And we all know how our first impressions of people can sometimes turn out to be grossly mistaken?
While National were desperately trying to make his promotion seem relevant and controversial, they took away the spotlight from a mysterious $100,000 campaign donation that was illegally hidden from public knowledge and the smoking gun evidence that their leader Bridges and Deputy Leader Paula Bennett had conspired to hide the real reasons for Jami-Lee Ross' exile from Parliament.
Worst of all, with their baseless smear campaign on Haumaha it is now unknown to most that the new Deputy Police Commissioner is a respected Māori community leader who lead the famous 2004 hīkoi on the Foreshore and Seabed legislation and was instrumental in ensuring the event took place without incident or arrest. He also implemented Te Pae Oranga which is a strategy to develop alternative resolutions to low-level offending, aimed at reducing Māori incarceration rates and providing better outcomes for society.
All that good work forgotten for cheap political gain.