When renegade MP Jami-Lee Ross went on a meltdown against his former National Party last year, he also shed light on what has always been an open secret in New Zealand politics – foreign interests paying for influence in our democracy.
The beleaguered Botany MP's revelations included claims of a Chinese national named Zhang Yikun who donated $100,000 to the National Party, a sum which party leader Simon Bridges ordered Ross to conceal by breaking up the donation into smaller amounts – thereby, bypassing regulations set by the Electoral Act of 1993 on the disclosure of political donations.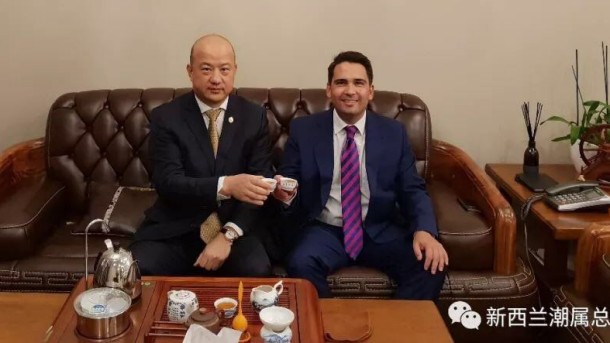 Not only is the act of deliberately concealing electoral donors illegal, it seems that out of his donation Zhang had also received many privileges.
He was made a member of the prestigious New Zealand Order of Merit, allegedly for his "services to New Zealand-China relations"; among those who nominated him for the prize was former National Party MP Eric Roy. Zhang was also named as a Kiwibank Local Hero of the Year back in 2017, joining a select few who have done service to their local communities.
In a leaked audio recording by Ross, it was revealed that Zhang's business partner – a man named Colin Zheng – was suggested by the businessman to be placed in a favourable list-ranking in the National Party. He had been enrolled in the party's 2020 candidates college when the expose was made by the Botany MP.
Zheng is also the subject of a probe by the Companies Office for failing to register the correct residential address of the companies he was a director of.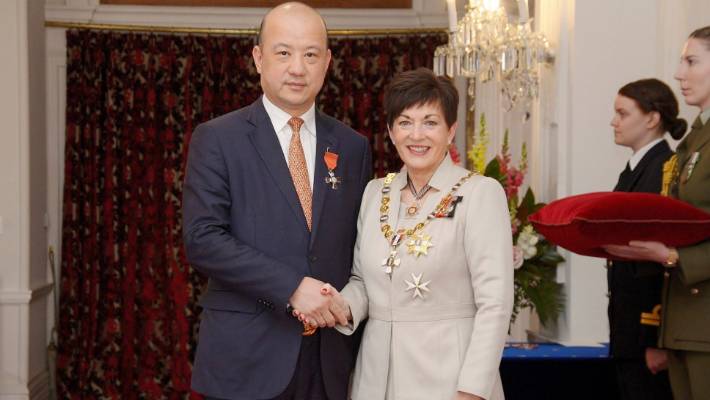 Political parties create the order of their list rankings based on individual candidates' talents and expertise, but it seems that in the National Party offering a large donation was enough to be considered for a good list ranking.
Questions have also been raised regarding Zhang's overall closeness to the National Party, even installing the party's president Peter Goodfellow as an honorary chairman of a massive conference that will host over 1,000 Chinese businessmen at Auckland's SkyCity.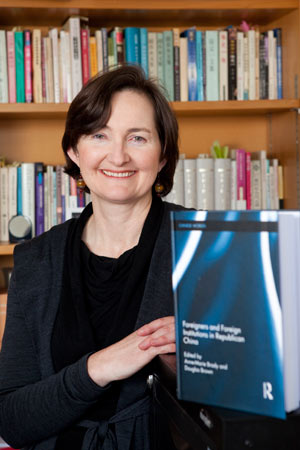 The trail of evidence strongly implies that a wealthy donor such as Zhang can have an advantage over ordinary New Zealanders in forging strong links with a political party – to a point where he has the power to influence election candidates. This practice is the antithesis to what a healthy democracy should look like, and is more akin to habits of a plutocracy instead.
Even more concerning are Zhang's personal links to the Chinese Communist Party (CCP). He has admitted to undertaking military service in China before migrating to New Zealand, and has been named by Prof. Anne-Marie Brady as a key figure in the United Front – an organization of Chinese diaspora members who maintain close ties with the Beijing government.
It's not just problematic that Zhang is a wealthy individual who can afford to be close with a major political party, but he also has ties to an expansionist, global superpower that has plans to grow its influence over the world.
The saga also raises the question, how many more "Zhang Yikun"-type big-money donors with close political ties are out there? Which parties or MPs have been co-opted into this scheme of "pay-for-play" politics?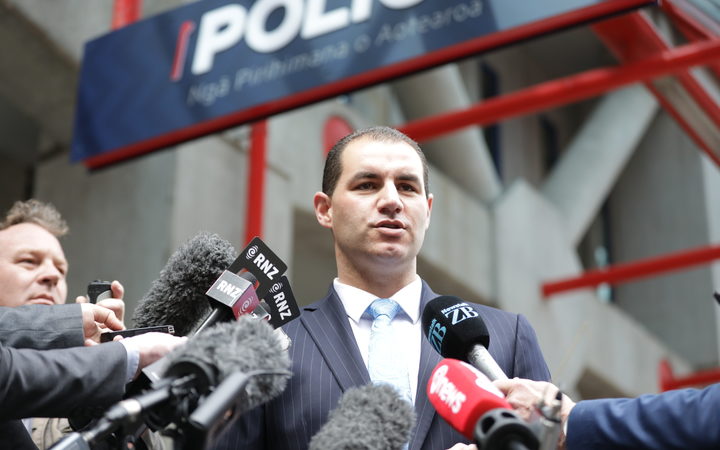 Regardless of the answer, this practice should not be allowed to exist in the country. Your wealth should not determine your power over our decision-makers, and we should recognise the threat to our sovereignty by allowing foreigners to influence our political process.
A bill by the Green Party wants to tackle these problems, proposing a complete ban on election donations from overseas while also creating measures to make political donations more transparent. Golriz Ghahraman's Electoral Strengthening Democracy Bill seeks key reform that will ensure a Zhang Yikun-type controversy does not happen again.
While the bill is a good start to tackling this problem, it does not seem to go far enough. Jami-Lee Ross, now an independent MP, wants to take her bill further by introducing bans on donations coming from anyone other than a 'natural person', what this means is that associations, organizations or unions would not be able to donate money as a group but have to do so as individual persons.
Ross' addendum would ensure that foreign interests cannot bypass Golriz's proposed measures by simply donating to a New Zealand-registered company or association, and then make that said group donate to a political party on their behalf.
The soundness of his proposal demonstrates how much experience he has witnessing such exploitation of our electoral rules, Ross knows how big-money donors can find loopholes in our laws and he wants to fix that.
Nonetheless, the proposals by both Ghahraman and Ross are important not just to strengthen our democracy but also to uphold New Zealand's sovereignty. We cannot allow foreigners with their own interests to have an influence over our own political processes.
It remains to be seen if Ghahraman's bill with Ross' additions would successfully be passed in Parliament, the National Party's support is doubtful while Labour have been mum about it also. However, we as a citizenry should actively campaign for these protections – it is after all, our country at stake.