Hidilyn Diaz is right — Philippine sports is woefully underfunded
It seems that winning numerous sports accolades for the country is not enough to earn the respect of Filipinos.
Decorated athlete Hidilyn Diaz found herself at the receiving end of an angry backlash in response to a social media post she made asking for financial support. The Filipina weightlifter declared her intention to seek help from private companies to fund her training, to help her secure her "dream" of winning gold at next year's Tokyo Olympic Games.
Instead of being met with sympathy, Diaz instead faced accusations of not being patriotic, and some criticized her apparent attempt to smear the administration of President Duterte. By asking for help to enable her to bring national pride to the Philippines, this athlete was the subject of foul allegations from people who most likely have never brought any (positive) recognition to the country.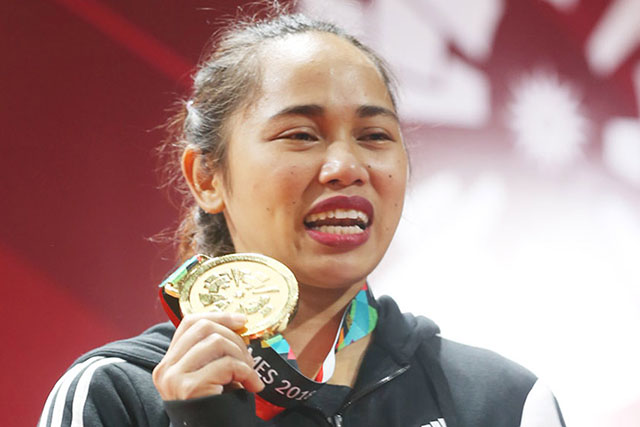 Diaz rose to prominence after winning a silver medal in the 2016 Rio Olympics, the first Olympic medal the Philippines won in twenty years – not since the 1996 triumph of boxer Onyok Velasco. She followed that by winning a gold medal at the Jakarta-Palembang Asian Games last year, followed by three silver medals at the Asian Weightlifting Championships months later.
Barring Manny Pacquaio, Diaz is undoubtedly the most accomplished Filipino athlete in this decade.
And yet she wants to further her achievements to bring pride not just for herself, but to the country more importantly. Her track record and her evident abilities should be enough for the Philippines Sports Commission (PSC) – the government body that oversees sports-related issues – to heed her call and support her better.
But instead, the PSC shot down Diaz's pleas and insisted the support they provided to the weightlifter was ample. The commission's chairman Butch Ramirez disclosed that Php4.5-million has been spent to finance her training abroad, and that they are shouldering the salary of her foreign coach and even built a new weightlifting gym at her request.
The tiny island-nation of Hong Kong doubled the Philippines' 2018 Asian Games gold medal tally, winning eight golds compared to our four. Their overall medal tally (46) was more than double our modest finish of 21 medals.
It is no surprise that the level of investment they made severely overshadows that of the Philippines' also, with a US$7-billion fund earmarked for sports development only. They provide their athletes with scholarships and generous allowance packages in order to allow them to focus on training, instead of having to worry about finding a source of income also.
A counter-argument can be made that Hong Kong's spending power also dwarfs that of the Philippines', but if you look at examples of countries with a comparable economy the level of investment we provide for athlete development still pales in comparison.
Indonesia provides their top athletes with a monthly allowance of US$552 or higher, depending on their achievements. Vietnam established a US$1-million fund for their athletes in preparation for this year's SEA Games and next year's Olympic Games – at a conversion rate of USD1 = Php52, the amount the PSC boasts to have poured on Diaz's development is less than a tenth of Vietnam's investment.
The two countries won more medals than us in both the 2018 Asian Games and the 2016 Olympics, both those South-East Asian neighbours have also won Olympic gold – compared to the Philippines which is yet to win a first-place medal.
This link between athlete development and international sporting success is not merely a correlation, but very strongly suggests a causation. If an athlete cannot be financially supported, they are forced to find a separate source of income which means they cannot devote full attention to their craft.
The remuneration provided to an athlete should not just be the bare minimum required to live, but should also provide the sports ambassador a level of comfort to ease their worries and make their venture into the world of sports worthwhile.
Sadly, while other countries are paying generously to win prestigious sports prizes the Philippines has been woefully inept at supporting our best talents.
Remember when Wesley So, an international chess grandmaster who peaked at rank #2 globally, left the Philippines to instead continue his chess career in the United States? The reason he gave was an apparent lack of financial support provided to him by the Philippines' chess governing agency.
Remember when Eric Cray, rated as the country's best track-and-field star, failed to win even a single medal at the 2018 Asian Games? The reason he stated was that he could not find enough time to train, given he was still working a full-time job at a department store in Texas, U.S.A.
Remember when the Azkals, our national football team, was denied an opportunity to play one of their semi-final matches in the country – despite it being a home-and-away fixture? It was because the Philippines (at that time) had no football stadium that passed the ASEAN Football Federation's standard for hosting a match.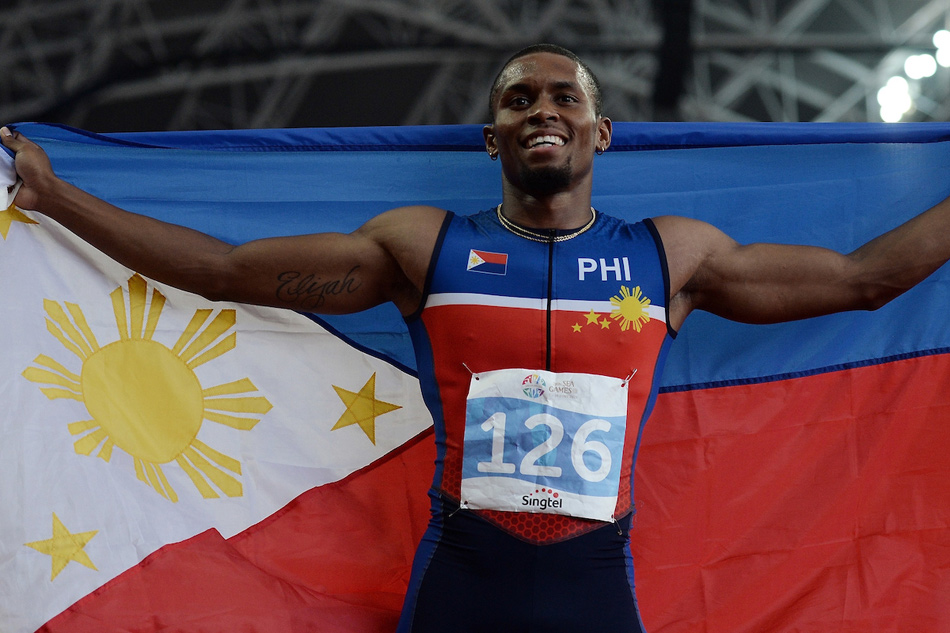 There is a long history of neglect by the Philippine government in terms of athlete development, spanning more than just one administration. This problem of under-funding our sports programs is a recurring problem that has not been remedied by any administration.
So when Hidilyn Diaz cries for help, it is less likely that she is only trying to smear the Duterte administration and more to do with the fact that there (really) is a lack of support for our athletes – to the extent that our best talents are desperate enough to make public appeals for aid.
Instead of tearing down our athletes (who are trying their best and whose intention it is to succeed not for their own benefit, but for the entire nation), Filipinos should rather look to apply pressure on the government to provide the level of funding that international success requires.
We need to keep in mind that if the success of our sportsmen and women are also the country's success, it is also inversely true that their failures are our failures also.