While an all-out skirmish is occurring in the House of Representatives (HoR) over the position of House Speaker, tensions are also brewing among their legislative counterparts in the Senate also.
There are moves being made to replace Senator Tito Sotto as Senate President, with the topnotcher of the 2019 Senate elections – Cynthia Villar – the front-runner to replace him. The latter belongs to the formidable Nacionalista Party (NP), and also bagged the endorsement of President Rodrigo Duterte in the recent mid-term elections.
However, Sen. Sotto has always been seen as a supporter of the President's legislative agenda himself. It was under his leadership that key measures such as the Universal Health Care Law and the Rice Tariffication Law were both passed, and is a staunch supporter of the reinstatement of the death penalty.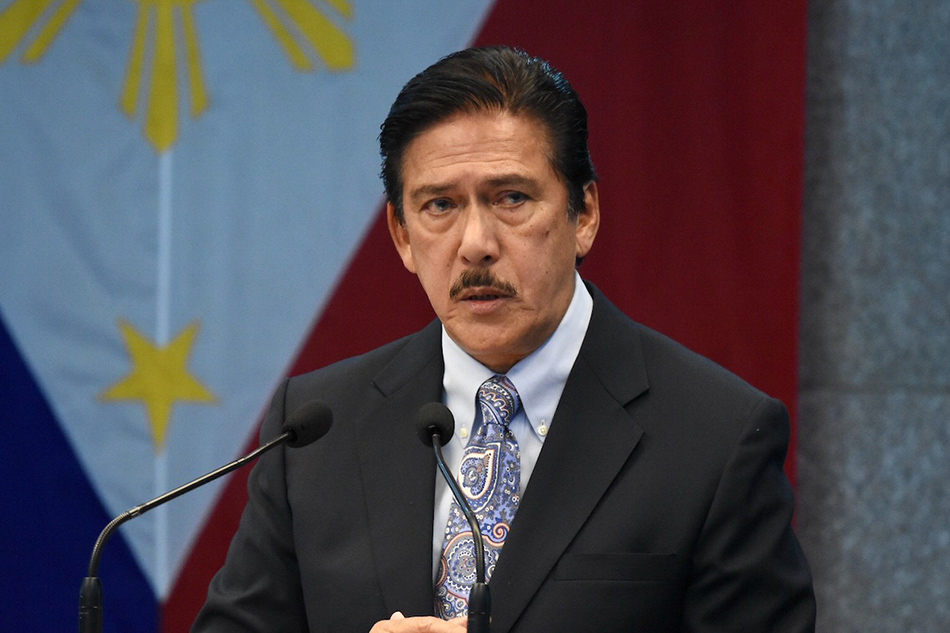 Despite his efforts, Sotto finds himself at risk of being replaced. But what would be the point of getting rid of a cooperative Senate President, and who stands to benefit from his (potential) ouster?
It was senator-elect and outgoing Ilocos Norte governor Imee Marcos who first aired speculation that Sotto's leadership of the Senate may be challenged. She also divulged that Villar is being pushed to replace him, coincidentally the two lady senators are members of the NP.
Although mentioning that there was no "real effort" to replace Sotto, Marcos' revelations are significant nonetheless since it meant that there were plans for such a move. While the senator-elect later apologized to the incumbent Senate President for her remarks, the rumour only gained traction.
Senator Ping Lacson revealed that it was another senator-elect, Francis Tolentino, who is working behind the scenes to see Sotto's ouster come to fruition. According to the former, the newly-elected senator was the one who gave Villar the idea to challenge the incumbent Senate leadership.
Tolentino belongs to the ruling PDP-Laban party, of which President Duterte is a member. Despite being a neophyte of the upper house, he teased that his party-mates in the Senate – namely Manny Pacquaio, Koko Pimentel, Bong Go and Bato dela Rosa – could form a bloc with members of the NP (namely Villar, Marcos, Pia Cayetano and Ralph Recto), and push for a leadership change.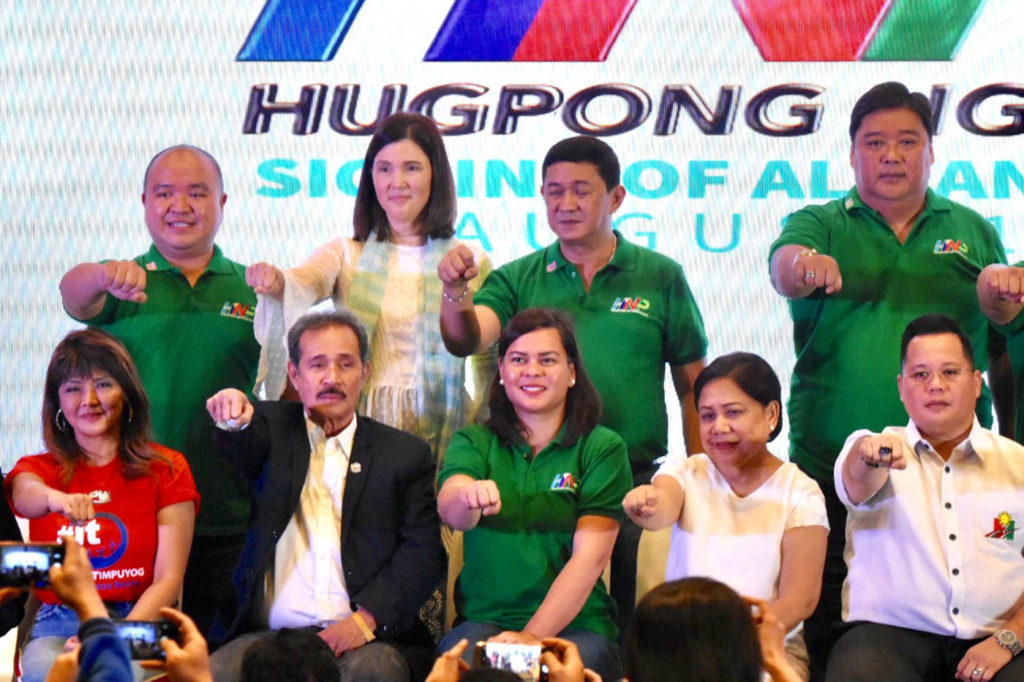 Their numbers are not enough, since a minimum of thirteen votes (from the 24-member Senate) are needed to secure a change in leadership. It is also of note that four members of that proposed bloc – Go, dela Rosa, Marcos and Cayetano – will all be newcomers to the Senate when the 18th Congress commences (although Cayetano has been a senator in the past), it is intriguing that they are bold enough to make such a bold move.
Veteran senators are also fully supportive of Sotto's leadership, which includes members of the Liberal Party minority bloc who regard the latter as a "fair" adjudicator. Senate Minority Leader Franklin Drilon has condemned this plan of the junior senators, while Senator Grace Poe has warned that she would join the minority if a move to replace Sotto succeeds.
Senator Lacson, for his part, even went as far as to draft a resolution declaring a vote of confidence for Sotto. While it has secured the signatures of 14 senators, three of the signatories are term-limited and will not be part of the incoming 18th Congress.
That means that realistically, Sotto only has support of 11 senators. But that is not taking into account the fact that two other signatories, Pacquiao and Pimentel, belong to the rumoured bloc that will allegedly work to oust the sitting Senate President.
In essence, only 9 of those signatories are realistic supporters of Sotto – an even number to the PDP Laban-Nacionalista Party bloc that is touted to challenge him. Though it begs to be asked: how exactly will the members of that bloc benefit from ousting the current Senate President?
Political analyst Ramon Casiple surmised that Sotto's "distant relationship" with President Duterte may be a reason for wanting to remove him, as the administration may want to install a leader who is much closer to the head-of-state. Cynthia Villar certainly fits that bill, given that she was heavily endorsed by the President during the May 2019 elections.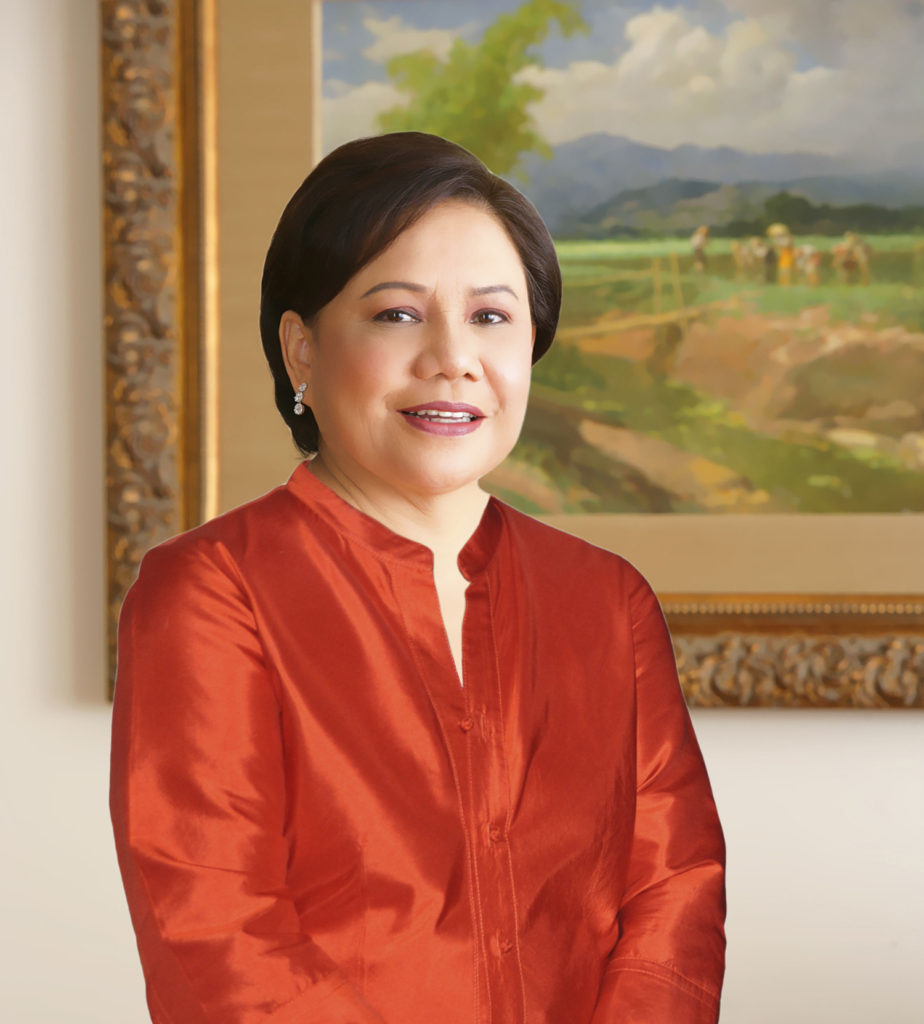 That is not to say that Sotto is not supportive of the President, as explained earlier the reality is quite the contrary. What Casiple is inferring is that the Senate President is not "supportive enough" of Duterte, unlike the obsequious treatment given to him by his other allies.
This scenario should scare those who advocate for the rule of law and the defense of the Constitution, since the document which our political system emanates from specifically mandates the separation of powers among the three branches of government – acting as checks-and-balances towards one another.
A Senate that is subservient to the President will decimate any hope of a separation of power, which could perhaps be why veteran lawmakers such as Drilon, Poe and Lacson are all against the idea of a more submissive Senate President to takeover from Sotto.
Another scenario is that perhaps the Senate Presidency is being used as a springboard to launch someone else's career in time for the 2022 presidential elections. As popular as Duterte may be today, his rule will have to end in three years time – which leaves a power vacuum for anyone who would want to contest him.
Villar is already demonstrating serious political strength, receiving the highest number of votes in the May 2019 senate elections and is now in the running to become Senate President. She has been coy about a possible run in 2022, but failing to definitively rule out challenging Sotto proves that she does have ambition to seek greater heights.
If not Villar, it is also possible that having a more supportive Senate President can help a pro-admin senator be more effective in the Senate, thus improving their chances for 2022. A possible candidate is Imee Marcos, who – thanks to her last name – already commands a strong following at present.
These are merely speculations, in fact maybe the plot to replace Sotto does become realised at all, but either way, in politics if there's smoke, there's bound to be fire. It is hard to believe that this much intrigue can be for nothing.
When asked for a comment, Senate President Sotto admits that he can be "unseated anytime". He told of an anecdote about former Senate President Neptali Gonzales who likened the Philippine Senate to that of Rome's, an institution full of backstabbers.
And as a veteran lawmaker of more than two decades, it is no surprise that Sotto is not taking such rumours lightly – unless he finds a knife stuck to his back.