Putting an end to "mission creep"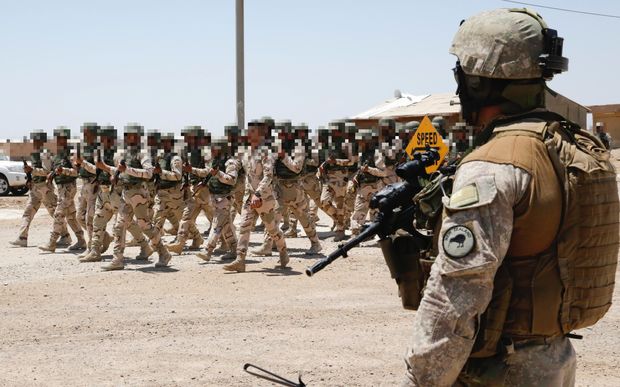 "Get some guts and join the right side!"
That was the remark of then-Prime Minister John Key of the National Party in response to criticisms of his decision to deploy New Zealand Defence Force soldiers in Iraq, as part of a training mission in response to the resurgence of the Islamic State in Iraq and Syria (ISIS).
A contingent of 143 soldiers were sent in 2015 to help Iraqi soldiers become combat-ready, and was initially planned to last only two years. New Zealand First MP and now Defence Minister Ron Mark, at that time criticized the National government for the decision to enter Iraq and remarked:
"The people who have the loudest voices when it comes to deploying people into theaters of war are those who have never worn a uniform, and those who never want to. And very often you find they won't let their sons or daughters go either. So button it, Mr. [Paul] Goldsmith. Button it".
A combat veteran himself, Mark made public the plan to send Kiwi soldiers to Iraq even before the Key government announced it – courtesy of his friends from the NZDF. He also postulated that the deployment promised by the National-led government would lead to a "mission creep": an unplanned shift in combat objectives resulting in an extended duration and increased troop presence.
The best example of a "mission creep" is undoubtedly the United States' intervention in Iraq, which as envisioned by former President George Bush, Jr. was intended to overthrow the regime of Saddam Hussein and install a new democratically-elected government. Instead, American presence in the Gulf nation lasted well beyond the rule (and even lifetime) of Saddam – unintentionally being stuck in Iraq fighting off attempts by Al-Qaeda to seize power in the country, and later on ISIS.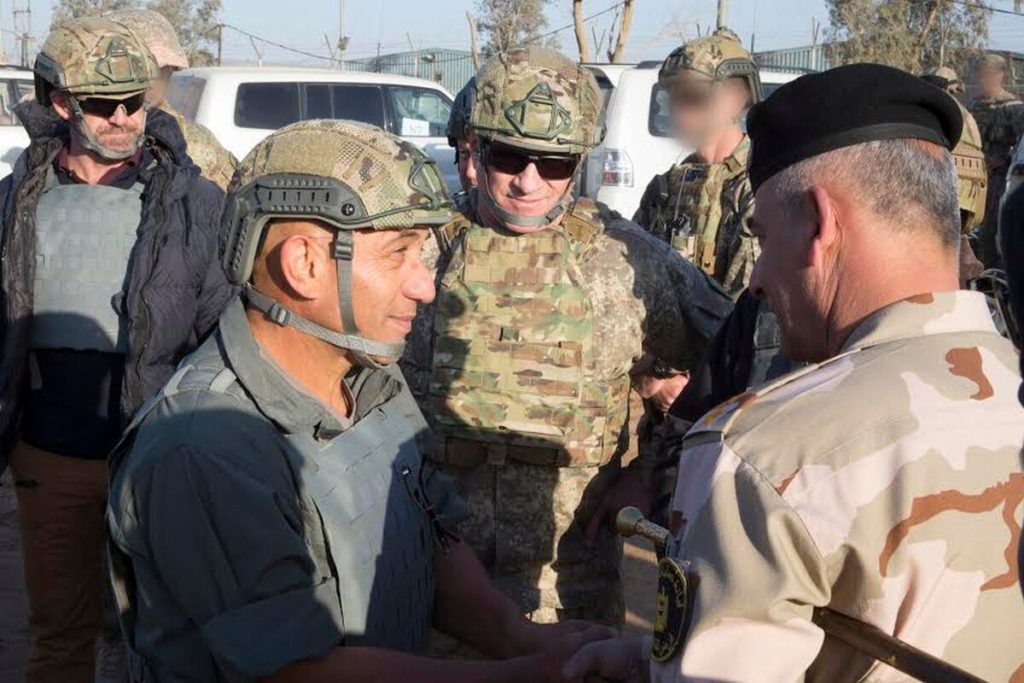 A year and a half after their February 2015 announcement, the National-led government declared that the NZDF deployment would be extended until at least November 2018. That was despite Key promising that our troops would not be stationed in Iraq "for more than two years".
New Zealand had experienced a mission creep themselves, vindicating Ron Mark, who was ridiculed by the National government that he "doesn't know what he's talking about".
Four years later, the National-led government has been replaced by Labour-NZ First Coalition – and today has announced that New Zealand's deployment would soon come to an end. Prime Minister Jacinda Ardern, with the support of Mark (who is now the Defence Minister), announced a timetable that would end the Iraq deployment by June 2020.
The NZDF presence could have ended in November last year, but instead the Coalition Government opted to reduce the troop number instead and delayed the roll-out of troops for another 12 months. This decision was based on advice given by the NZDF themselves, as well as in honouring our commitment to secure stability in Iraq.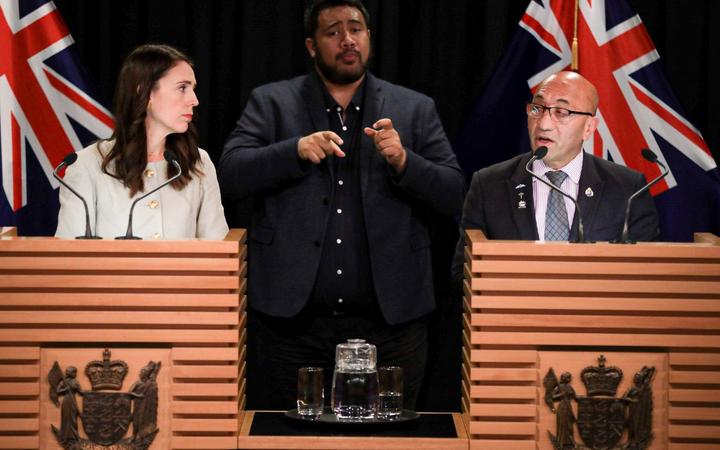 Nonetheless, the 143-person deployment to the Gulf nation by the National-led government had been reduced to 121 personnel by November 2018. There are currently 95 soldiers left in Iraq and that number will be trimmed down to 75 next month, and to 45 in January 2020.
Finally, all NZDF soldiers will be pulled-out from Iraq by June 2020. Keeping true to our commitment to help the international community rebuild Iraq, stabilization funding (our humanitarian aid contribution to the country) has been increased by NZ$600,000 to NZ$3-million per year.
This decision by Cabinet evenly balances our aspiration to oversee the safe return of our NZDF soldiers from overseas, and our international obligation to help restore an Iraq devastated by war. New Zealand's decision to enter Iraq in 2015 stemmed from that government's ambition to be accepted fully by the "Five Eyes" club of nations – which includes the U.S., United Kingdom, Canada, and Australia.
It was an unnecessary incursion, particularly given the level of investment poured into the mitigating the threat of ISIS by the administration of President Barack Obama. The United States had a full grip on the situation, and New Zealand's contribution was a paltry one that was more symbolic than practical.
It is welcome news that the "mission creep" has been ended.