What's worse than being unable to afford basic commodities for your family, such as food and basic clothing? To have your desperation exploited by opportunistic loan sharks – as what happens in many low-income neighborhoods plagued by so-called "mobile shopping" trucks.
These are trucks carrying a mobile grocery that sell items like food, clothes, gadgets, among others, at inflated prices, but are offered cheap credit to pay for it. They drive through communities in Auckland and Wellington, specifically targeting low-income households that would not be able to afford to purchase the same items up-front from mainstream supermarkets.
Attracted by the cheap credit, with low weekly payments, these households are bound into extended periods of debt – and sometimes with little information provided regarding their loan balance. An investigative report by Newsroom.co.nz revealed that basic food items such as chicken drumsticks and cans of corned beef were being sold at prices four or five times higher than supermarket prices.
Also problematic are the short term, high-interest, unsecured loans known as payday loans, that provide quick cash loans to those with immediate needs. The borrowers also often are from low-income households, and inadvertently become indebted for long periods of time and often paying more than double the principal amount of the loan.
Their practice has become so notorious that the finance industry called for tougher regulations against payday lenders. In June, the Commerce Commission started legal action against payday lender, Moola, for "failing to make inquiries into the borrowers' ability to repay their loans without substantial hardship", indicating that they lent money to people who they knew could not repay the loan taken with the given interest rates.
Minister for Consumer Affairs Kris Faafoi announced that the Coalition Government will finally take action against these predatory lenders, introducing caps on interest rates and other fees imposed on debtors. There will also be tougher regulations imposed on mobile shopping trucks, such as requiring operators to ensure credit terms offered is affordable and suitable for each customer before providing them with goods that aren't paid for upfront.
The Credit Contracts Legislation Amendment Bill currently going through Parliament contains measures that will ensure borrowers of high-interest loans never have to pay back more than twice the principal amount, this includes interest rates and other fees.
Initially, the legislation did not include an interest rate cap, but after undergoing the select committee stage, an overwhelming number of submissions called for one to be included. But Minister Faafoi noted that of the 400 submissions the committee received, about 85% were calling for a cap on interest rates.
"At the moment, high-cost credit is too easy for people in hardship to access. While this type of credit can be an immediate solution to financial problems, we know that high-cost, easy credit leads to worse problems in the long run," the Minister said.
"While most mobile traders are already subject to some regulation, some are not. We believe all mobile traders who sell goods on credit should be subject to the same levels of disclosure and responsible lending requirements, including affordability checks, before credit is given," he added.
The interest cap will be set at 0.8 per cent per day, whether simple or compounded is yet to be decided by Cabinet. Either way, the aggregate rate is 292 per cent per annum – still an exorbitantly high rate, especially for low-income households this bill is intended to protect.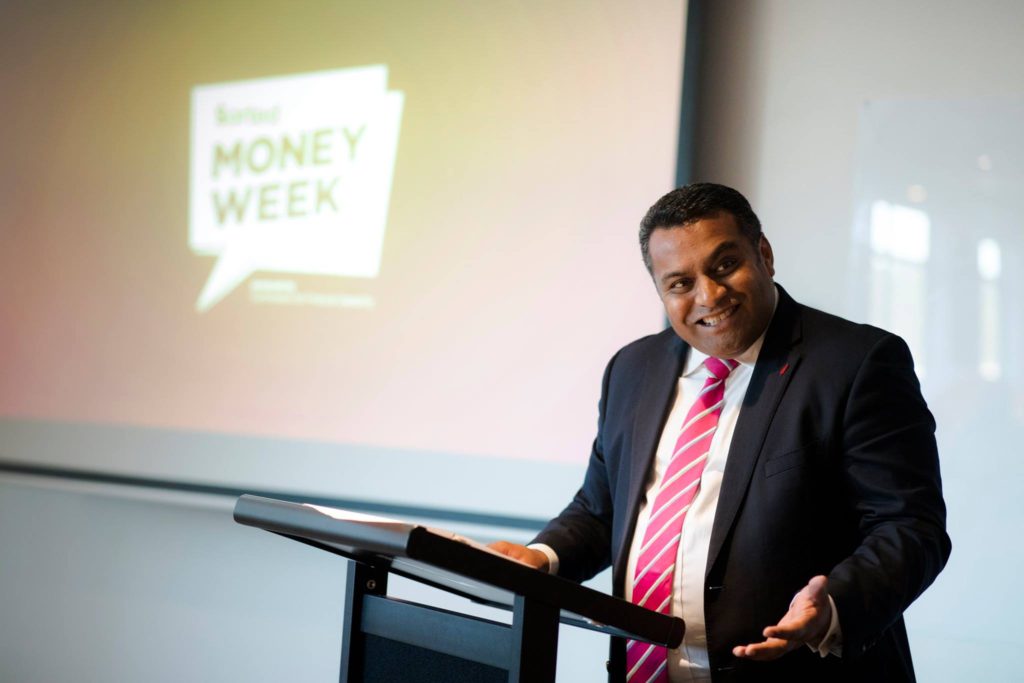 If that interest rate was compounding, borrowers could still pay 1000 per cent per year, which could still trap them in a cycle of debt. Surely the Coalition Government can do better than this for consumers?
These payday lenders argue that they charge much higher interest rates because they take on much riskier loans, their customers are those who cannot get credit elsewhere and turn to them as a last resort. That makes sense, it is common sense to charge higher rates the riskier the loan is, especially loans which are unsecured.
But when you offer credit to someone knowing that they cannot pay it at all, unless not at the cost of their ability to pay for basic necessities to survive, is that moral? Therefore, the issue with predatory lending is not only an economic or financial debate, but a moral one also.
What makes this reality even sadder is that there are avenues for impoverished families to turn to when they are in dire need of financial aid. Work and Income New Zealand (WINZ) offer food grants to low-income earners, with no interest and no requirement to pay it back.
The Salvation Army, who were one of the earliest critics of mobile shopping trucks, also run food banks nationwide. There are charitable trusts which offer interest-free loans, such as Ngā Tāngata Microfinance and Good Shepherd New Zealand's No Interest Loan Scheme (NILS) program.
Those are more ethical and more humane channels to seek help from during times of desperation, but many – especially those with the most need –  do not know they exist, causing them to fall prey to predatory lenders instead.
By making people aware of these providers, the demand for mobile shopping trucks or payday lenders will be obsolete. In the meantime, these predatory lenders are making supernormal profits on their practice, and are unlikely to voluntarily cease their operations or at least modify their business model to be more humane.
Hence, government action is necessary – and the reforms needed should be more meaningful than a 0.8 per cent interest rate cap that is still too high.