"Never waste a good crisis", once said the late British statesman, Sir Winston Churchill.
With this timeless adage, Churchill posed the opportunity presented during times of great upheaval to do things you thought were not possible before or to advance one's own agenda.
If we took the COVID-19 pandemic as a case study, there have certainly been individuals who have taken advantage of this crisis for their own gain.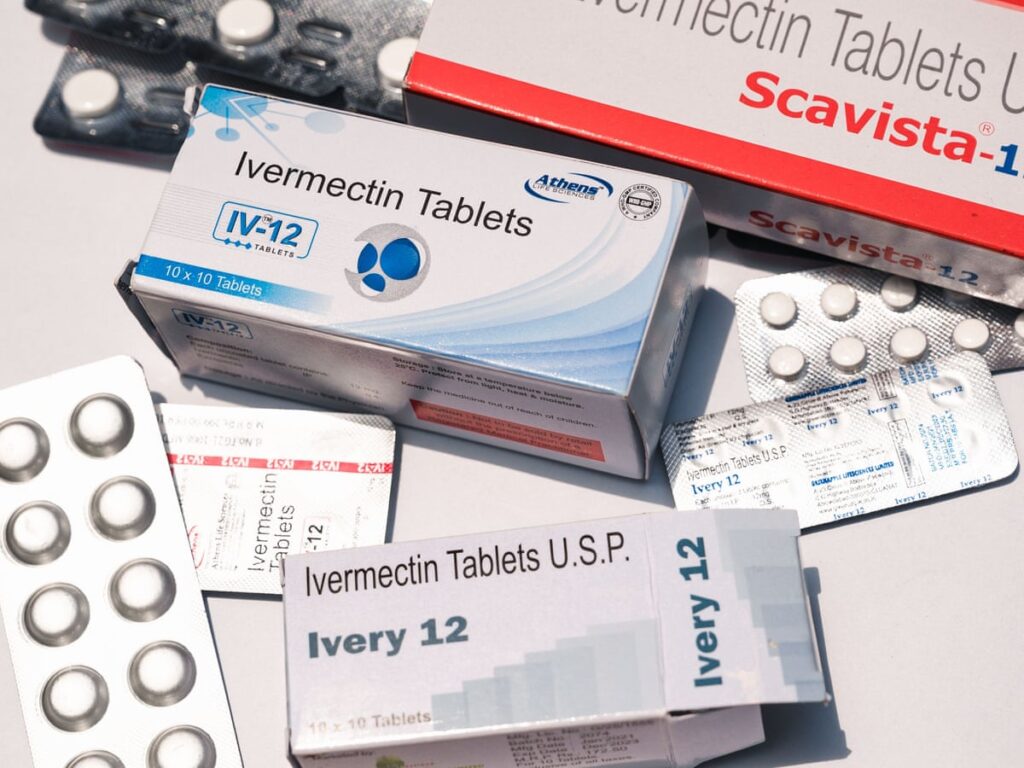 During health emergencies, we often see the rise of snake-oil salesmen or unscrupulous individuals who peddle fake cures. The present pandemic is not an exception.
We've heard of air purifiers and face shields as possible lifelines against the respiratory virus, both with questionable efficacy. But no fake cure has taken advantage of the false hopes of ordinary Filipinos than the horse dewormer, ivermectin.
Primarily, ivermectin acts as a dewormer for livestock and domesticated pets. Although it has approval from the US FDA to treat some parasitic worms in humans, it has not been authorised for use as a COVID-19 treatment.
Despite scant evidence of its efficacy against COVID-19, demand for ivermectin tablets has surged in recent months. This is mostly due to aggressive promotion by many political figureheads around the world as an alternative to the COVID vaccine.
Though this is a health issue, the treatment of COVID-19 by use of ivermectin tablets has become a political hot topic around the world – the Philippines included – where we see many politicians endorsing the use of the horse dewormer.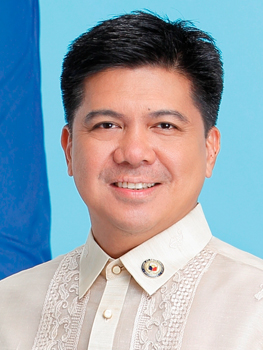 AnaKalusugan Party-list Rep. Mike Defensor, former chief-of-staff to the President during the corruption-ridden reign of Gloria Macapagal-Arroyo, was one politician who aggressively promoted ivermectin as a COVID-19 treatment.
Frustrated by what he considered to be a sluggish approval process to use ivermectin to treat COVID, Defensor took it upon himself to distribute the drug to residents in Quezon City last April. This despite the Department of Health (DOH) and Food and Drug Administration (FDA) issuing a statement on the same day, reiterating that ivermectin can't treat COVID-19 in humans.
The FDA later hit out at Defensor for distributing the unproven drug to the public, calling the stunt 'irresponsible'. But Defensor proudly stood by his actions, announcing on his Facebook page that he would provide free ivermectin to the public while the drug was still waiting for FDA approval.
Defensor would repeat his publicity stunt later that month, distributing ivermectin tablets with fellow congressman, Sagip party-list Rep. Rodante Marcoleta, in Quezon City.
The two lawmakers purposefully defied the FDA and DOH, accusing the two agencies of being "dismissive of the avalanche of clinical trials [on ivermectin] that have unfolded before their very eyes".
Defensor and Marcoleta, like other proponents of ivermectin as COVID treatment worldwide, insinuate that clinical trials elsewhere in the world have proven the anti-parasitic drug's efficacy against the virus. But until now, there remains little to no evidence supporting ivermectin as a treatment against COVID-19.
Even more audacious, during that distribution event by Defensor and Marcoleta there were doctors writing fake prescriptions for ivermectin to members of the public. These health professionals wrote the prescriptions despite a warning by the Philippine Medical Association (PMA) against it, reiterating that there is no evidence that the controversial drug works against COVID-19.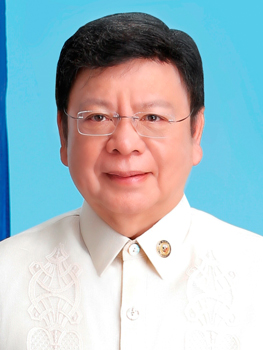 Inevitably, DOH officials announced they would "act accordingly" on the illegal distribution. The Professional Regulation Commission (PRC), a body that regulates the practice of professionals in the country, even stepped in with a probe on the physicians who issued prescriptions on the day.
If the physicians were deemed to have breached health protocols, the PRC warned that it could mean the revocation of their professional licenses. It is a fair call, health professionals should be guided by medical knowledge and advice – not by political agenda.
However, another lawmaker who is supportive of the use of ivermectin to treat COVID promptly intervened to cover for Defensor and Marcoleta and ensured the PRC did not sanction those physicians.
Bagong Henerasyon Party-list Rep. Bernadette Herrera-Dy raised a motion in the House of Representatives to "strongly urge" the PRC not to revoke the doctors' licenses. She argued that "lack of evidence" on possible liabilities in issuing such prescriptions.
It should be obvious that to prescribe a drug to treat COVID, when the available health advice contravenes against it, is reckless in itself and is unbecoming of a health professional. But for Herrera-Dy, this was not enough grounds to sanction the illegal and callous stunt that Defensor and Marcoleta pulled.
With the year almost over, the evidence to support ivermectin as COVID-19 treatment for humans is still non-existent. If anything, the case against its use has only grown stronger.
The United States' FDA came out strongly against the use of ivermectin by humans, stating bluntly in a tweet: "You are not a horse; you are not a cow. Stop it, you all!" It added that current clinical trials do not show the drug to be effective in treating COVID-19, and warned that "taking large doses of ivermectin is dangerous".
Thus, the promotion of ivermectin as a COVID-19 treatment to the public is not only distrustful but it is also dangerous. You are not only giving people false hopes, but you're endangering their well-being entirely.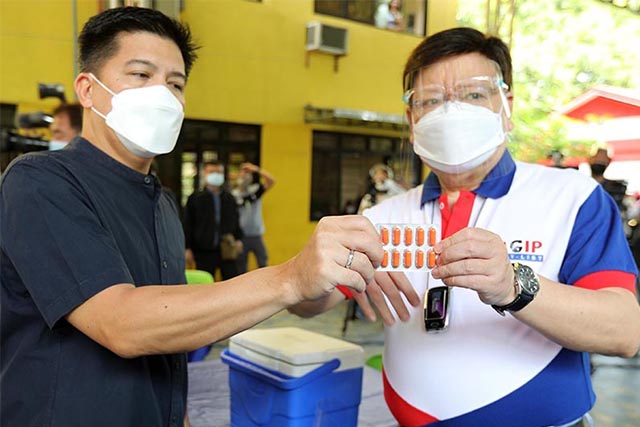 Far from the promise of being a cheap, easily accessible panacea to the dreaded virus, ivermectin has instead been proven to be a snake oil cure peddled by opportunistic salesmen. This should prompt us to ponder if penalties should be put in place for those politicians who relentlessly pushed its usage among the public.
Those politicians are not health experts, yet they ignored advice and warnings from actual health professionals in the FDA and DOH. It is obvious that their ulterior motive was to score political mileage, even if it meant peddling an unproven drug to unknowing people.
Not only have these politicos taken advantage of a crisis, they've exploited the people most vulnerable in this crisis also. That conduct is beyond contempt.