As the Duterte administration faces scrutiny for seemingly favouring the Chinese-made Sinovac COVID-19 vaccine, Presidential Spokesperson Harry Roque hit back at critics by accusing them of having "colonial mentality".
The government has been scored for its apparent fixation on Sinovac's CoronaVac jab whereas other countries are swooping to secure supplies from American-German Pfizer-BioNTech or Britain's Oxford University & AstraZeneca.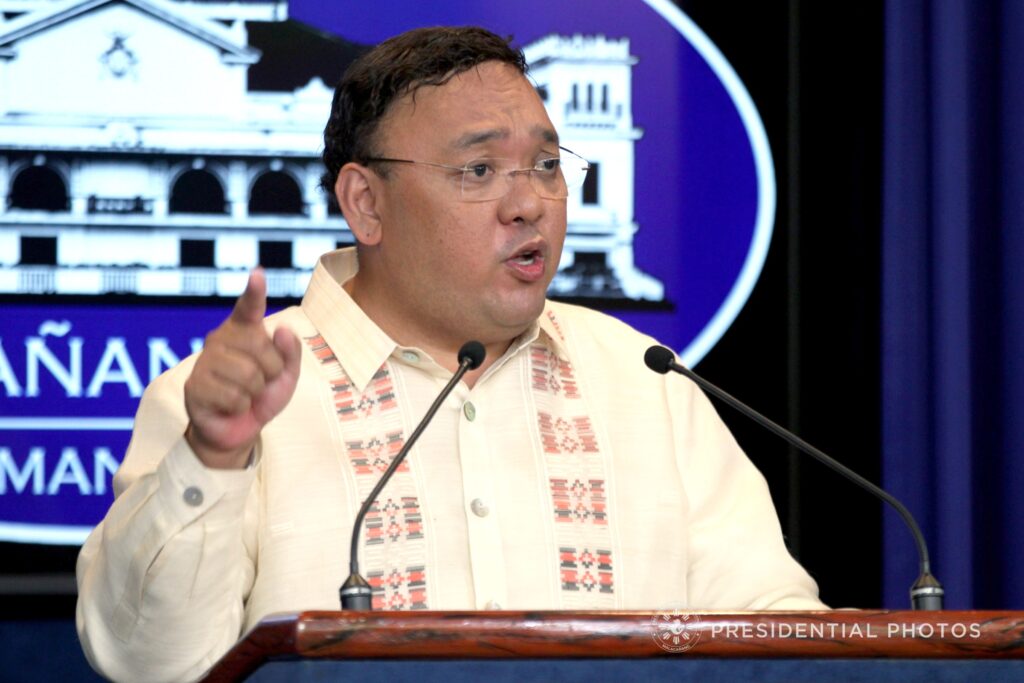 Further fuelling suspicions is that the country was close to securing a deal with Pfizer-BioNTech for 10 million doses of their vaccine, but this was scuppered due to Health Secretary Francisco Duque III failing to submit the necessary documents – either as a dereliction of his duties or intentionally.
Dr Tony Leachon, a physician and former health adviser to the National Task Force against COVID-19 (NTF) – which leads the country's pandemic response – also questioned the Duterte government's motives for prioritising Sinovac's vaccine.
The health expert lamented that it made little sense to fixate on the Chinese-made vaccine given that it has not yet secured approval from the Food and Drug Administration (FDA), while also questioning its efficacy and costs.
Of the different vaccines being developed worldwide, China's CoronaVac vaccine has the lowest efficacy rate at between 50-78%: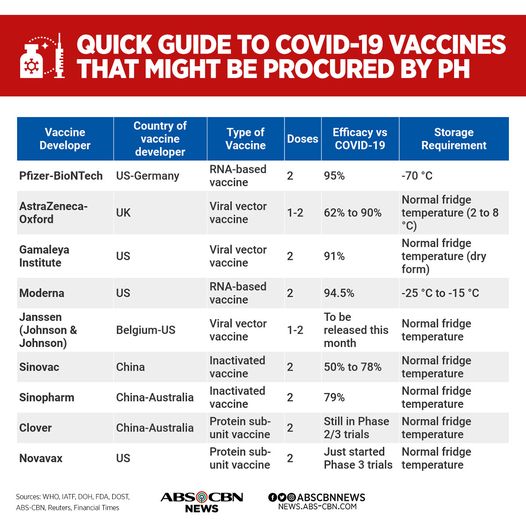 Results from late-stage trials in Brazil show that the vaccine only has an efficacy rate of 50.4%. This was barely enough to get past regulatory approval and a marked decrease from the 78 per cent efficacy rate researchers claimed during phase 3 trials only a week earlier.
Before these data were made public, Sinovac copped controversy for allegedly withholding results from their clinical trials. The Chinese pharmaceutical firm's piecemeal disclosure of findings was criticized by their US and European counterparts.
If you are creating a product that involves public health, it is extremely suspicious for you to be less than transparent with your findings. But given the vaccine's derisory efficacy rate, it makes sense why Sinovac would be secretive about their trials.
Yet despite its absurdly low efficacy rate, the Sinovac vaccine is one of the most expensive: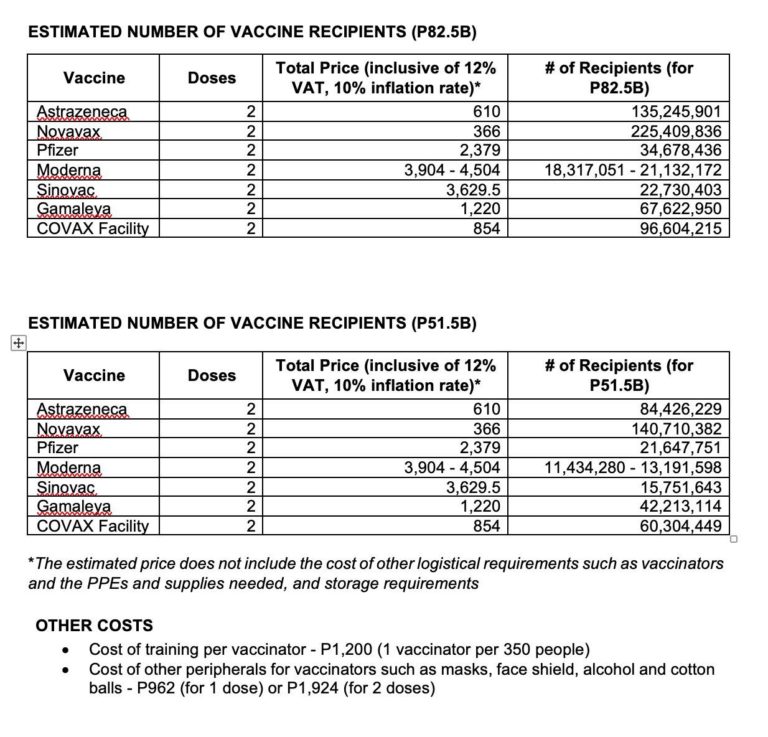 Data from the Office of Senator Sonny Angara revealed that two doses (which is required for a single person) of Sinovac's vaccine costs far more than Pfizer-BioNTech's vaccine (which reported an efficacy rate of 95% after phase 3 trials).
At Php3,629.50 for two doses, it is almost six times the cost of the Oxford-AstraZeneca vaccine, which is reported to have an efficacy rate of 90% after phase 3 trials.
Pfizer-BioNTech and Oxford-AstraZeneca's superior efficacy rate is why they are the most in-demand among the COVID-19 vaccines available. The former was the first to be rolled out, with the United Kingdom inoculating their own population starting early December.
The American-German vaccine has also been approved by European Union member states and the World Health Organisation (WHO). Meanwhile, Oxford-AstraZeneca has secured approval for use in the UK and is nearing authorisation from the EU.
For the Sinovac vaccine, outside China, only Indonesia has approved its use. Neither the vaccine nor its fellow Chinese-made Sinopharm counterpart have secured approval from the Philippines' FDA, and yet last January 11, Spokesperson Harry Roque said that the Philippines has secured 25 million doses of the Sinovac vaccine.
This is despite the vaccine having no FDA approval or even submitted Emergency Use Approval (EUA) with the agency, which is what Pfizer-BioNTech, AstraZeneca, and Russia's Gamaleya vaccine have done.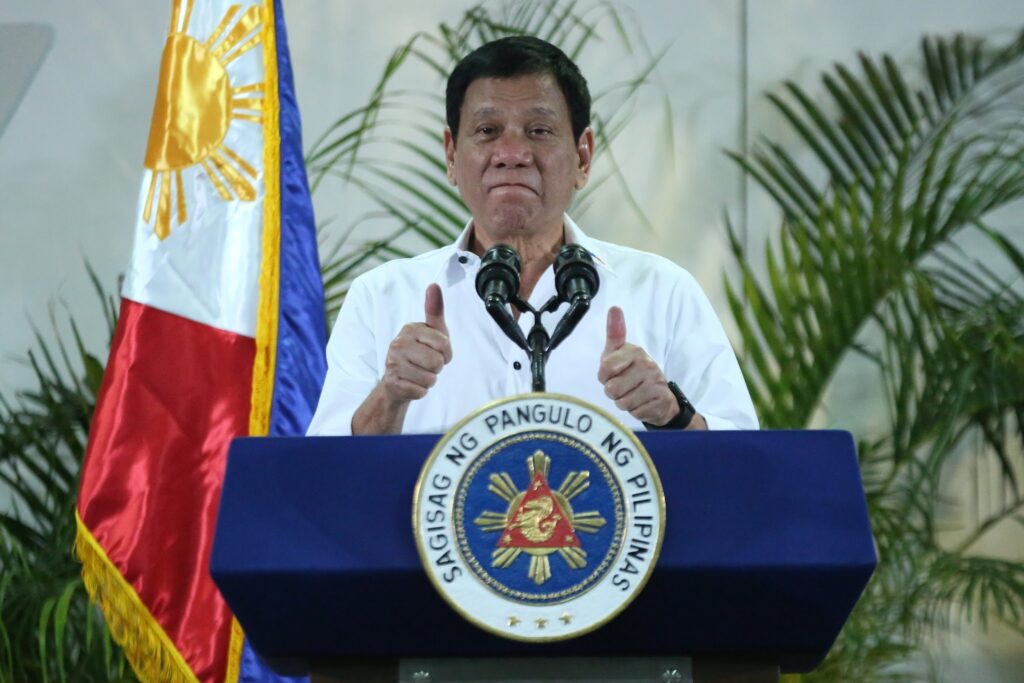 The Duterte administration will be hard-pressed to deny that they are extending privileges to Sinovac that we do not see towards other – more superior – vaccine producers. Filipinos are being accused of having "colonial mentality" when in truth, the product being offered to them is highly questionable.
Throughout last year, President Rodrigo Duterte was adamant that the country was in dire need of funds to procure vaccines. If the budget for vaccines is scarce, why would we opt for the second most expensive product in the market?
Even more baffling is that despite its high price tag, the Sinovac vaccine also has an unflattering efficacy rate and has such a limited roll-out compared to its Western-made rivals. Why risk our nation's health with such an unproven product?
Concerns about Sinovac's efficacy, cost, and reliability are all valid. Having criticisms about the government's insistence on procuring this vaccine is not having colonial mentality but rather being a rational consumer.