The Armed Forces of the Philippines (AFP) has officially apologised for accusing several alumni of the University of the Philippines (UP) of being involved in the communist rebellion.
In a list posted on their Facebook page, the military mentioned the names of UP alumni who were allegedly killed or captured in battle as combatants of the New People's Army (NPA).
What led people to ridicule the said list is that many of the individuals included are either still alive, or are prominent personalities who have obviously never joined the armed struggle themselves – much more be apprehended as enemy combatants.
Defence Secretary Delfin Lorenzana called the incident an "unpardonable gaffe" and vowed to investigate how the military hierarchy got their information wrong. He had every reason to be apologetic about this embarrassing error.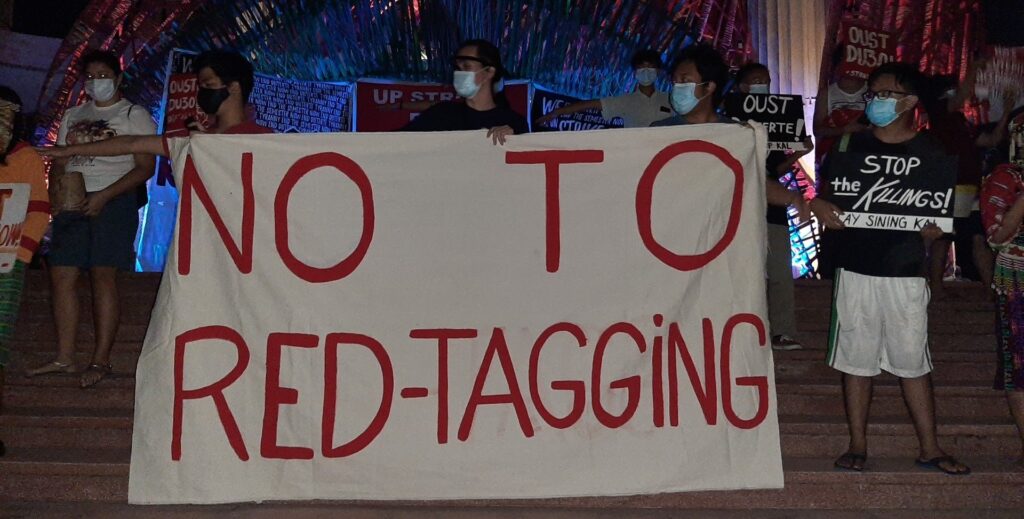 Red-tagging has become commonplace under the Rodrigo Duterte regime. Many student activists, lawyers, journalists, trade unionists, and even celebrities have been accused of having links to the communist rebellion, simply for speaking out against the government.
The fates of human rights activists like Zara Alvarez and trade unionists like Randy Echanis can attest to that. Both were staunch critics of the state and were subsequently accused of being NPA sympathizers – last year, they were extrajudicially killed ten days apart from each other.
Being red-tagged can be a death sentence, which is why it is unacceptable for the AFP to be so callous in accusing UP alumni of having links with the communist underground.
Those individuals named in the AFP's erroneous list are now mulling a lawsuit against the military institution, and rightfully so. Having their names smeared by the AFP not only adversely impacted their professional lives but endangered their own safety too.
The military hierarchy, for their part, has attempted to salvage their institution's reputation by sacking some high-profile individuals.
Maj. Gen. Alex Luna, deputy chief of staff for intelligence, was relieved from his post by Secretary Lorenzana for the "unforgivable lapse". Another high-ranking officer, Maj. Gen. Benedict Arevalo – deputy chief of staff for civil-military operations – has gone on a leave of absence "so as not to influence the ongoing investigation" into this much-publicized blunder by the military.
Sacrificing scapegoats is a quick and convenient way of demonstrating accountability, but it should not distract us from recognising how reckless the AFP has been in this case.
We should also not forget that this isn't the first time individuals were wrongfully accused of supporting the communist rebellion under the Duterte regime.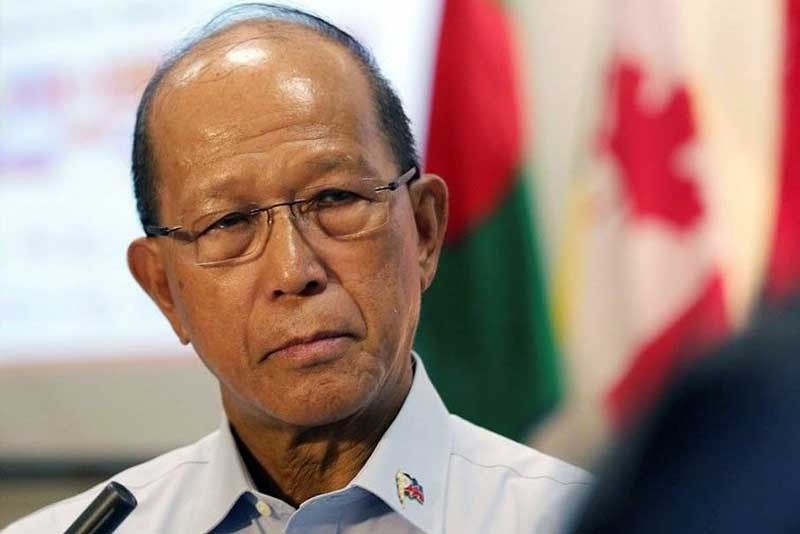 In 2018, the Department of Justice (DOJ) sought to declare more than 600 individuals as "communist terrorists". It was an outrageous list that included a United Nations (UN) special rapporteur (Victoria Tauli-Corpuz) and a former Baguio City councillor (Jose Molintas).
How an elected councillor or an esteemed dignitary of a multilateral organisation could somehow be involved in a guerrilla war is incomprehensible – but the Duterte government insisted it was reliable "based on intel".
By the start of 2019, the DOJ was forced to trim its so-called terror list from 656 to just eight names due to lack of evidence. It was an embarrassing pivot and greatly exposed the recklessness of the Duterte government to accuse people of supporting the NPA.
Why release the list of names if they did not have adequate evidence? Not only was it naive for them to do so, but shockingly careless and defamed the reputations of hundreds and endangered their lives also.
As an institution, the Department of National Defence (DND) is consistently among the top five government agencies with the highest annual budget. It was also among the highest spenders of intelligence funds in 2019, according to the Commission on Audit (COA).
The Duterte administration also spent a whopping Php6.2 billion for intelligence purposes in 2019, an increase from the Php5.79 billion it spent a year earlier. It was part of a massive Php13.47 billion spending for confidential, intelligence, and extraordinary expenses that year.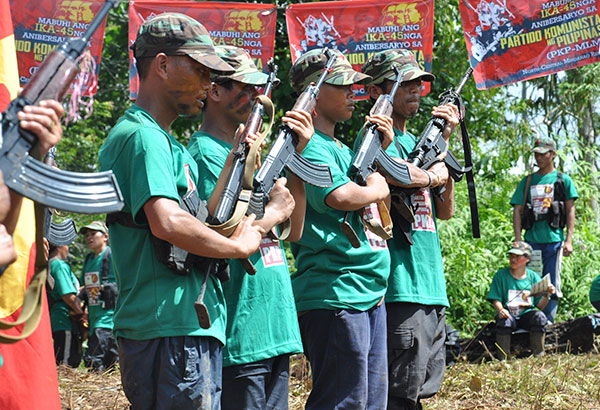 Another government body formed to tackle the communist rebellion, the National Task Force to End the Local Communist Armed Conflict (NTF-ELCAC), was also handed a sizable Php19 billion budget in 2021.
This inter-agency task force was established in 2018 to supposedly counter "communist propaganda", but its defining moment was when its spokesperson – Lt. Gen. Antonio Parlade – ridiculously accused actress Liza Soberano and beauty queen Catriona Gray was supporters of the communist guerrillas.
With billions of taxpayers money used in their intelligence campaign against the communist rebellion, you'd expect their information to be more reliable; but the calibre we've seen is more akin to a tabloid.
With a string of strong typhoons hitting the country late last year, a COVID-19 outbreak that is showing no signs of slowing down, and an economy that is in deep recession, the Duterte government insists on devoting billions of taxpayer funds to their communist witch-hunt.
Yet, they have nothing to show for their extravagant spending besides a series of embarrassing gaffes.
It is becoming apparent that it isn't just in naming individuals that the Duterte government and it's military are showing recklessness, but in spending scant taxpayer funds too.