Rice is a cash crop in the Philippines, not for farmers who grow it but rather for a cabal of unscrupulous individuals.
This week, a former executive director of the Philippine Rice Research Institute (PhilRice) was found guilty of corruption. He and nine other agency officials used government funds to secure car loans for themselves.
For pocketing Php15.78 million, the disgraced executive director was only made to pay a fine of Php15,000. This was not just a slap on the wrist, but a slap to the face of Filipino rice farmers also.
PhilRice's mandate is to conduct scientific research to develop high-yielding rice crops and cost-reducing technologies for rice farmers. As the price of play (unprocessed rice) continues to decline, Filipino farmers need government assistance now more than ever.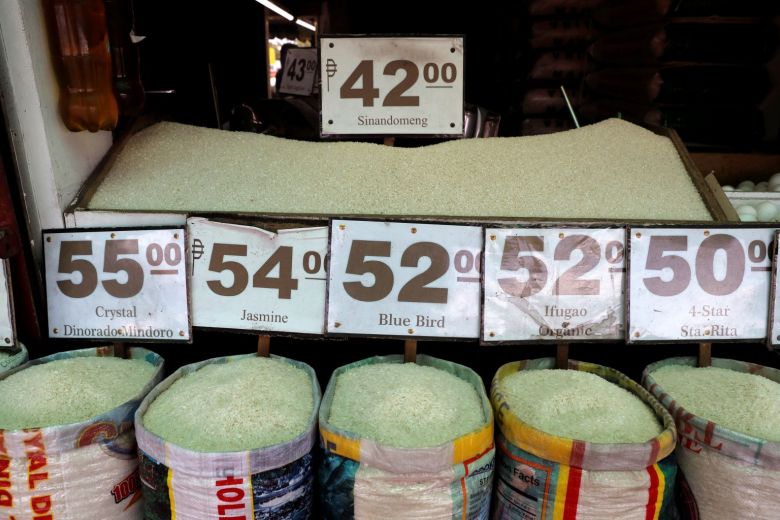 It was an affront to farmers to have taxpayer funds intended to support them be siphoned off by bureaucratic corruption, however, the PhilRice debacle is hardly the first time corrupt individuals took advantage of the Philippine rice industry.
In 2018, the administrator of the National Food Authority (NFA) Jason Aquino was dismissed by the Ombudsman over rice smuggling charges. The latter allegedly allowed the entry of almost Php35 million worth of rice from Vietnam without permits, import entries, taxes, and customs duties.
The NFA is the government agency responsible for ensuring the stability of supply and price of rice in the country. They purchase rice grains from local farmers at a buying price set by the agency's governing council.
When this scandal broke out in 2018, the NFA set a buying price for palay that was below market price. This led to farmers selling their yield to private traders instead and was used by Aquino to justify the importation of rice from overseas.
As a result, rice prices soared that year leading to many low-income households being priced out of their staple food.
Then it was revealed by former House Minority Leader Danilo Suarez that officials inside NFA may be receiving commissions for allowing imported rice to enter our markets.
If he is correct, this means NFA officials deliberately set low buying prices for Filipino-grown palay to justify the import of rice, thereby earning an income under-the-table.
Filipino farmers were shunned in favour of overseas producers because of the ulterior motives of these corrupt individuals. This is ironic considering that only a year earlier, President Rodrigo Duterte told the agency to prioritise buying local rice before importing.
The greed of these NFA officials also led to the depletion of the agency's buffer rice stocks in its granaries.
This was alarming, especially because by law the NFA is required to maintain a 15-day stock at any given time, and a 30-day stock from July to September to prepare for calamities.
The shortage caused rice prices to soar, which became so severe in Zamboanga City that the local government was forced to declare a state of calamity in 2018.
In response, President Duterte ordered the 'unimpeded' importation of rice in October 2018 to the detriment of local farmers. The move may seem forgivable, Filipino producers may suffer but at least consumers will benefit from the ample supply of rice and easing of its price increases.
However, a year later a Senate inquiry on the affairs of the NFA discovered that over four million sacks of rice were left rotting inside the agency's warehouses. This stockpile was part of over 1.2 million metric tons of rice imported overseas under President Duterte's directive.
While rice imports did bring down its price for consumers, government data showed that the decline in price was minimal and that prices were still considered too high in 2019 – a year after that directive was given.
This huge leftover of imported rice was also the reason why the NFA was not procuring palay from Filipino farmers at that time, according to then administrator Judy Carol Dansal.
This led to the price of unhusked rice falling to new lows, with many farmers complaining that they were selling their yield at a loss due to the low farmgate prices. By October that year, the price of palay fell to an eight-year low.
Thus, the unbridled importation of rice had a negligent effect on consumers but had a significant impact on Filipino rice farmers unable to sell their yield at a beneficial price.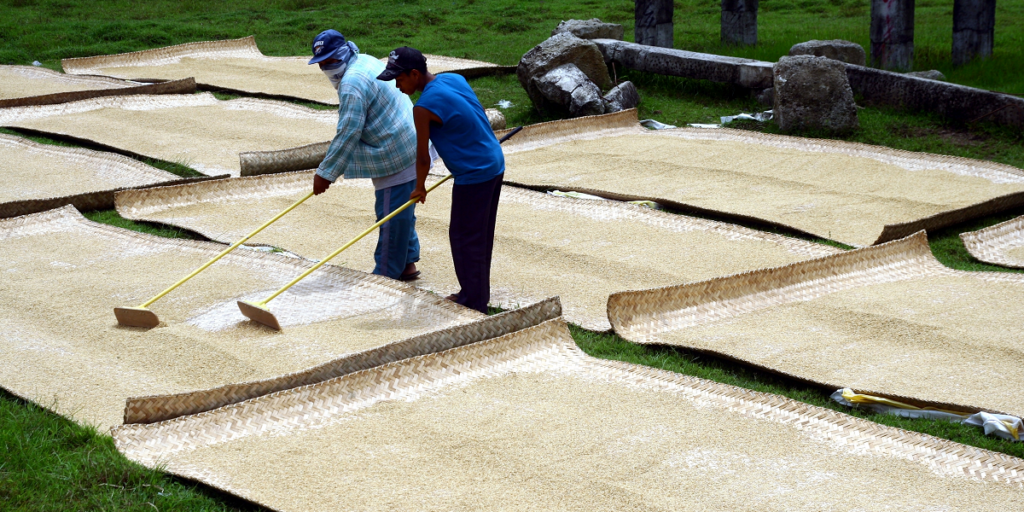 And the theme of farmers drawing the short straw in the Philippine rice industry continues today.
Last month, government data showed farmgate prices of palay continues to decline just as harvest season begins this month. It is said that the farmgate price required for farmers to breakeven is Php14.50/kg but the quoted price for their crop currently stands at Php12.50-13.50/kg.
It is a sad indictment of our country that the producers of our staple crop are barely breaking-even, while the middlemen traders or the bureaucrats who are supposedly tasked of ensuring our rice industry thrives are making a killing from the rice trade.
This begs the question when it is said that rice is a cash crop in the Philippines does that pertain for the farmers who grow them or those who take advantage of those farmers?
Based on recent events, the only people benefiting from Filipinos' love for rice are the unsavoury characters who skim a profit margin off the back of our farmers' hard work.