In the hit TV series Game of Thrones, the despotic rulers you meet throughout its eight seasons would all talk about making others, "bend the knee". Bending the knee refers to a formal act of submission to the ruler, vowing to become subservient to anything they demand of you.
Of course, fiction is often a reflection of reality and there are certainly examples of "bending the knee" in the politics of today. There are many individuals who enter the political arena principled, but are forced to compromise their own convictions – to "bend their knees" – in order to please the powers-that-be.
In the Philippine political setting, it is more challenging to name individuals who did not succumb to becoming sycophants for the ruling class than to name those who did not. Especially in the era of President Rodrigo Duterte, who commands a majority in all branches of government, you will barely find anyone who still have their principles intact.
However, there has been a recent example of a political figure who refused to bend her knee – as was the case with former Department of Social Welfare and Development (DSWD) Secretary Judy Taguiwalo.
When President Duterte declared he would offer four Cabinet positions to leftist individuals to prove his willingness to work in good faith to end the decades-old communist revolution, the name of University of the Philippines (UP) women's studies professor Taguiwalo entered the national psyche. The latter was designated to fill the social welfare and development role, which made sense given her decades of experience as part of UP's Faculty of Women's Studies and Development.
A starry-eyed Taguiwalo accepted the position with the intention of making substantial reforms in government, having been an activist all her life, the UP professor found herself with the opportunity to push for the systemic changes that she and her peers have been clamoring for in their social activism.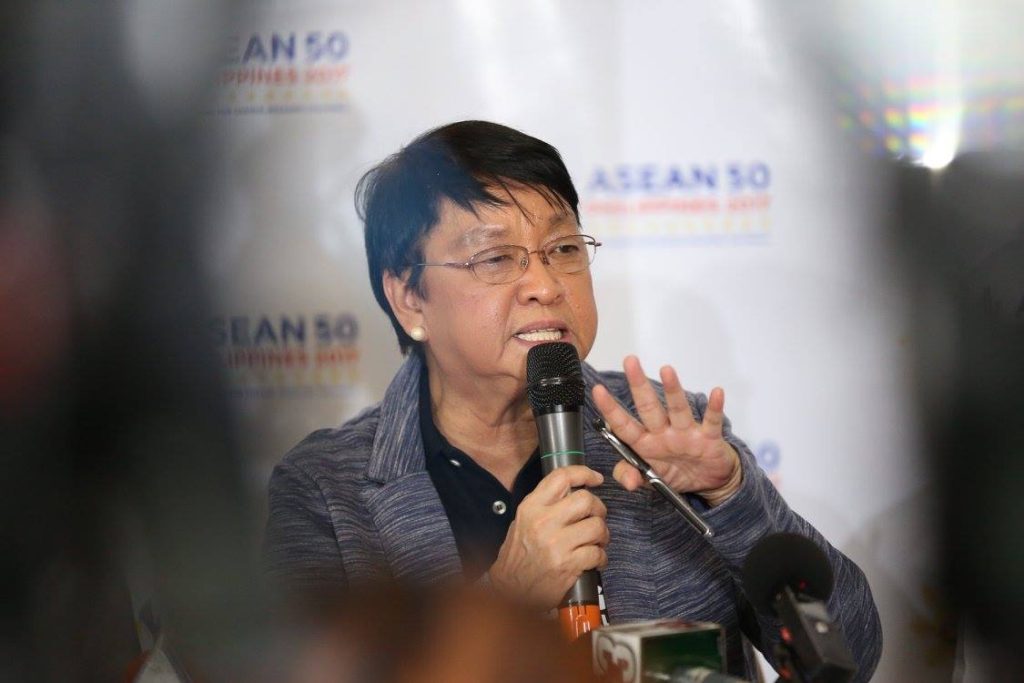 Immediately, Taguiwalo proved she would not be another traditional politician (or TraPo) in government. She quickly made efforts to recognize the employment benefits entitled to long-time contractual and casual workers employed by her department, issued a memorandum order shielding welfare benefits from being used as political pawns by opportunistic politicians, and ensured the quick deployment of social workers and relief goods to places hit by calamities and tragedies.
However, none of those reforms would have been possible without stepping on the toes of self-interested politicians that had to protect their own interests and benefits. The most obvious of these benefits that politicians are desperate for is their pork barrel, an appropriated budget allocated to their own districts for their own pet projects.
Philippine politics observers would surely remember the political storm that ensued in 2013 regarding these pork barrel allocations, and how lawmakers benefited from kickbacks out of their pork barrel spending either thru fraudulent or overpriced projects. A million people marched calling for an end to the practice of providing pork barrel to politicians' personal discretion, until the Supreme Court made a ruling in November 2013 that this fund was indeed unconstitutional and should be discontinued.
Taguiwalo was among those activists who marched to end pork barrel many years ago, hence it was a policy that she kept while serving as the DSWD secretary. President Duterte himself vowed to end the practice of pork barrel during his campaign period in 2016, which should have made the former's job easier given she had (allegedly) the backing of the Chief Executive on this issue.
But as is the norm in politics, rhetoric rarely translates into decision-making.
Given how important pork barrel is to the careers of many politicians, whether as a means to win voters or as a source of plundered wealth, confronting that issue would not put Taguiwalo in the good graces of members of Congress.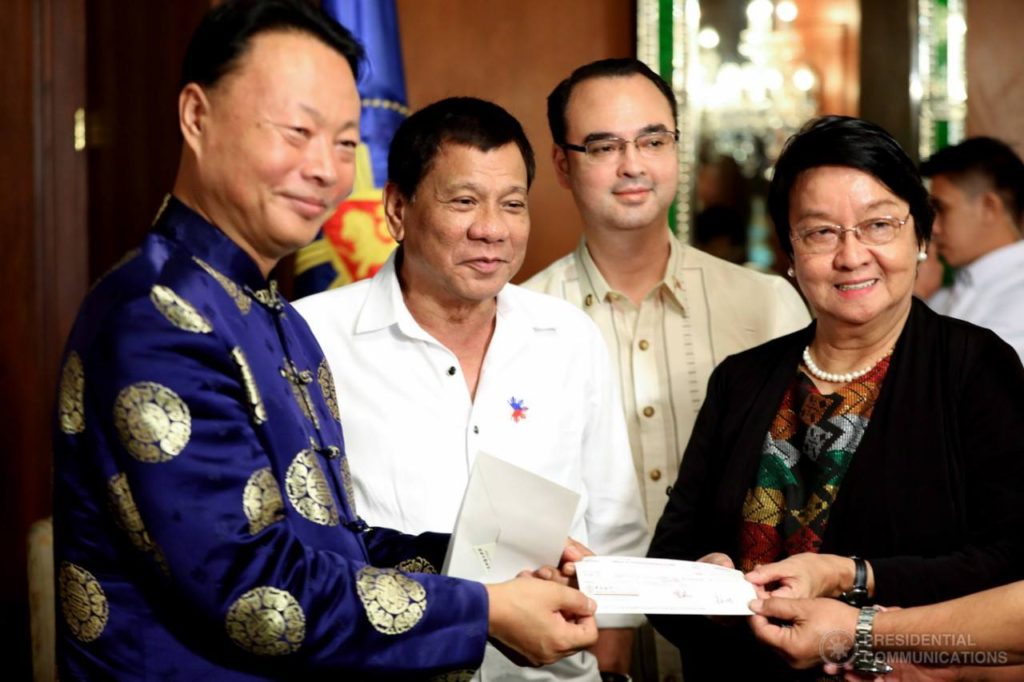 That would not bode for her future as DSWD Secretary since under the 1987 Philippine Constitution, appointed members of the executive need to be confirmed by the Commission on Appointments (CA) – which is composed of 12 lawmakers from the Lower House and 12 from the Senate, requiring a majority vote for a successful confirmation.
In August 2017, Taguiwalo was rejected by the CA for the position of DSWD Secretary and she attributes that verdict squarely on her opposition to the pork barrel allocations.
It can be remembered that one of the deposed Secretary's first orders of business was to issue a memo ordering department executives not to disburse funds to recipients identified by politicians themselves, under the 'padrino' system which was prevalent in Philippine politics. This Spanish colonial-era arrangement was when citizens in need of assistance would personally approach a politician, asking for financial or any other forms of assistance.
That politician would then issue a letter to disburse the needed amount to the identified beneficiary, usually from government agencies such as the DSWD. The problem with this padrino system is that politicians often demand their votes and loyalties in exchange for the money given.
There were also cases that politicians would only grant financial aid to those they know are loyal to them during elections, and would purposefully decline to help those in need but are not known supporters of theirs.
Thus, this padrino-style of distributing government aid made ordinary Filipinos beholden to politicians despite those funds coming from taxpayers and not any politician's personal wealth.
Also, this system was – in essence – a form of pork barrel and would be disallowed by Taguiwalo in her department. The memo order she issued was met with a harsh response from members of Congress who argued that they needed the money to directly help their constituents in far-flung areas, despite the DSWD already making efforts to bring welfare goods to these remote areas themselves.
In the end, it was clear that Judy Taguiwalo's aim to help the needy through her role as DSWD Secretary was ended by the personal interests of members of the CA. The padrino system was too valuable for them and they cannot let it be ended by an idealistic activist-turned-bureaucrat.
If Taguiwalo had only bent her knee, she would have retained her plum position in government. But alas, she did not, and so she only walked away with her principles intact.
---
Prof. Judy Taguiwalo is currently on a New Zealand-wide speaking tour to raise awareness on the human rights situation in the Philippines. You can attend one of her FREE public presentations at:
Christchurch, 18 September – https://bit.ly/2klOwew