The Armed Forces of the Philippines (AFP) spends a considerable amount of its budget training and educating its personnel – and for good reason. After all, having a well-trained and well-educated military is as crucial in the battlefield as a well-equipped force.
Producing a military officer costs taxpayers much more – the country spends Php3 million for a single graduate from the Philippine Military Academy (PMA). This includes their training, education, and basic needs as they go through their four-year stay in the Academy.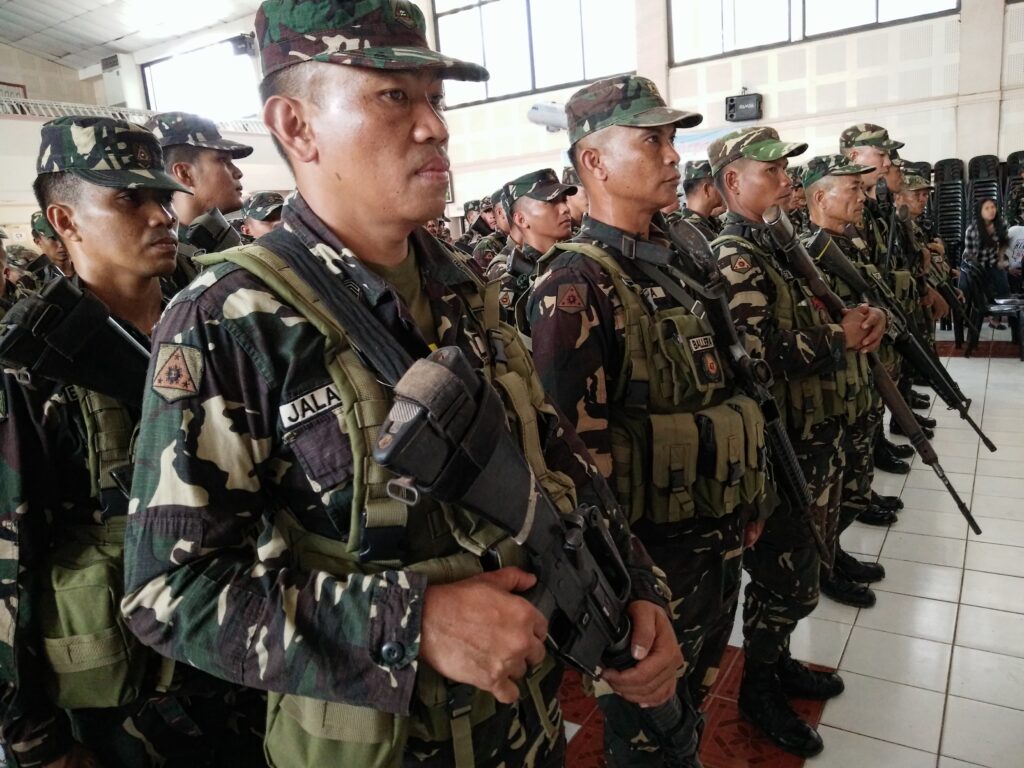 The intensive physical training and quality education they receive transform the military's cadets and recruits into premier combat fighters, tasked to defend the country from any threats she may face.
These combat skills and acumen are necessary to a sovereign country's survival, but if their knowledge and training are used for corrupt purposes it could also open a can of worms for society.
On March 4, a simple constituency clinic led by Negros Oriental governor Roel Degamo ended in bloodshed as armed men entered his private residence and gunned down everyone in sight. This led to the governor's killing, along with eight others.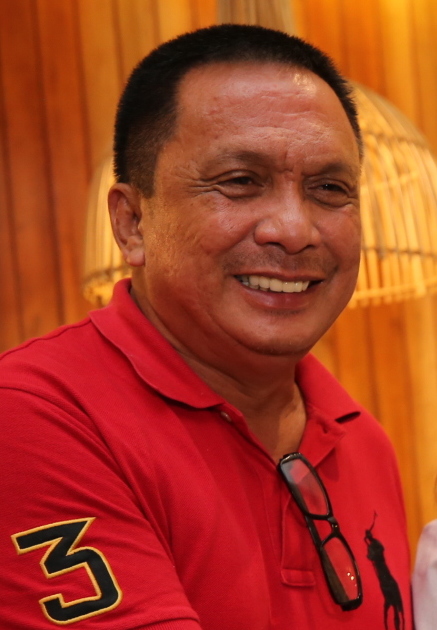 The province of Negros Oriental is not one to make nationwide news often, but the shocking attack even made global news headlines: from The Sydney Morning Herald to Al-Jazeera news.
The brazenness of the attack was partly what grabbed most people's attention: despite several members of the public present, the assailants still dared to open fire recklessly. But even more noteworthy was the precision of the attack and how astute the gunmen were in close combat operations – penetrating the private residence, killing their target, and being able to immediately flee the crime scene.
It was also striking how well-equipped the assailants were. Each of the five gunmen used modern, military-grade assault rifles on par with the standard service firearm in the Armed Forces. They were also wearing full combat gear, protected with kevlar vests and combat helmets.
The attack was captured on CCTV cameras and everyone who watched the footage came to the same conclusion: this was not your run-of-the-mill assassination as we had become accustomed to during former President Rodrigo Duterte's infamous "War on Drugs". This was a high-level, professional hit by men who were obviously trained to carry out high-level attacks like this.
Only a handful of people in the country are powerful enough to commission an attack like this. If not the Philippine Government itself, suspicion rests with the nation's oligarchs who often maintain private armies of their own to threaten, harass, or even neutralize political and business rivals.
Immediately, eyes were cast on Degamo's main political rivals – the Teves family, long-time fixtures in Negros Oriental politics. Only a year prior, the slain governor and Henry "Pryde" Teves, a member of the Teves clan, were embroiled in a heated electoral dispute that was contested all the way to the Supreme Court.
The merits of those suspicions towards the Teves clan is a discussion for another blog, but what grabbed headlines as well were the identities of the gunmen who carried out the assault.
Hours after the attack, Joric Labrador, Joven Javier and Benjie Rodriguez were all arrested in the mountains of Bayawan City. On March 5, Osmundo Rojas Rivero was also arrested as authorities pursued the fleeing assassins. All four men were former soldiers under the Philippine Army and were respectively discharged from service for various offences.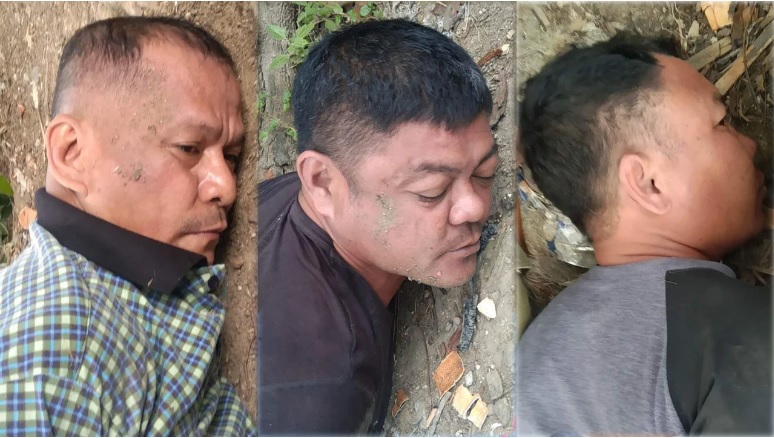 On March 20, another suspect surrendered to authorities and was identified as a former soldier too. As of March 22, Interior and Local Government Secretary Benhur Abalos Jr. disclosed that ten suspects are now in their custody; Of the ten, nine were ex-military personnel while the tenth person underwent military training but did not finish the course.
It is a damning indictment on the AFP when 100 percent of the hired assassins who carried out the brutal massacre are all connected to their organisation. But at the same time, such a connection makes sense – if you want someone neutralized and want the job done right, who better to hire than people who were actually trained to kill?
Hence it begs the question: why isn't the Philippine Military keeping better tabs on its former personnel, particular those who received combat training?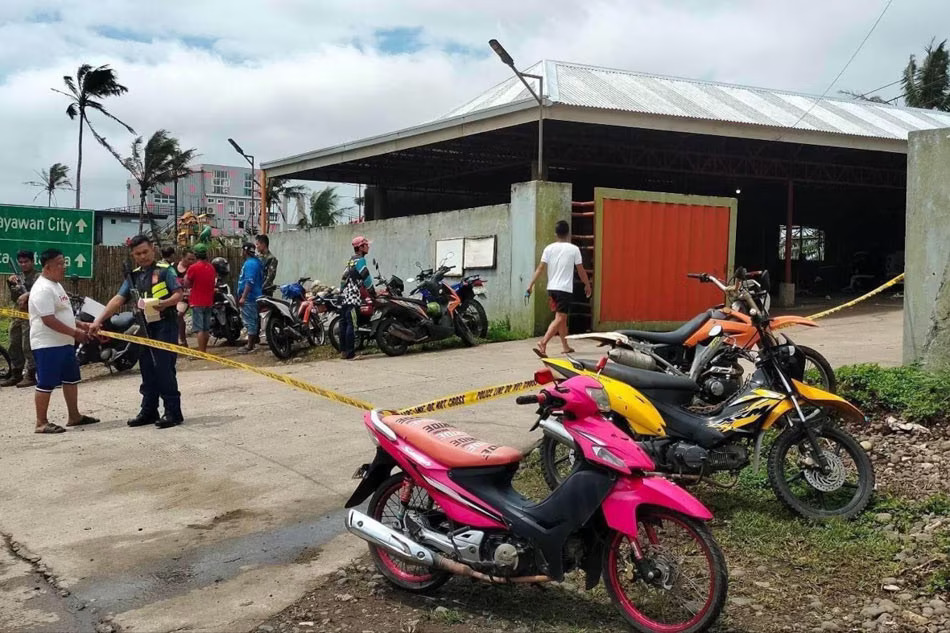 The issue of personnel attrition should be one that the Philippine Military, and also the Philippine National Police (PNP), should pay more attention to in light of the Pamplona Massacre which killed Governor Degamo. Former soldiers and police officers should not be allowed to fall under the radar after their service with these organisations are through.
Military and police personnel are adept at handling weapons, they know how to evade authorities given their training, and they have the proper connections to be able to source firearms too. All that knowledge used for the wrong reasons is a recipe for disaster.
If the Government is looking closely at who committed the attacks and how this assault could happen, it should also look to seriously reform its military and police to ensure that men and women who were trained and educated with taxpayers' funds will never be used to commit atrocities like this ever again.