This is part 4 of an eight-part series covering the issues that will help me decide who I'm voting for in the May 2019 Senatorial elections. You can read Part 3 by clicking here.
Article XII, Section 2 of the Philippine Constitution states that:
All lands of the public domain, waters, minerals, coal, petroleum, and other mineral oils, all forces of potential energy, fisheries, forests or timber, wildlife, flora and fauna, and other natural resources are owned by the State. With the exception of agricultural land, all other natural resources shall not be alienated.
The same section further declares that:
The State shall protect the nation's marine wealth in its archipelagic waters, territorial sea, and exclusive economic zone (EEZ), and reserve its use and enjoyment exclusively to Filipino citizens.
Those two paragraphs from the 1987 Constitution clearly mandates the national government to protect and preserve the Philippines' natural resources, from its marine resources to land resources such as timber and forests. Aside from agricultural lands, none of these resources can be owned by non-Filipino citizens, and their exploitation can only be done to benefit the interests of Filipinos.
Even a cursory reading of these provisions will be enough to know that the incumbent administration of President Rodrigo Duterte has violated his mandate of preserving our natural resources for the exclusive benefit of Filipino citizens.
There are reports that a Chinese-manned dredging vessel is excavating sand in Batangas province, a mountain in Zambales province is being mined to build China's artificial islands in the West Philippine Sea, and more recently, Chinese fisherman were caught poaching rare giant clams inside the Philippines' EEZ.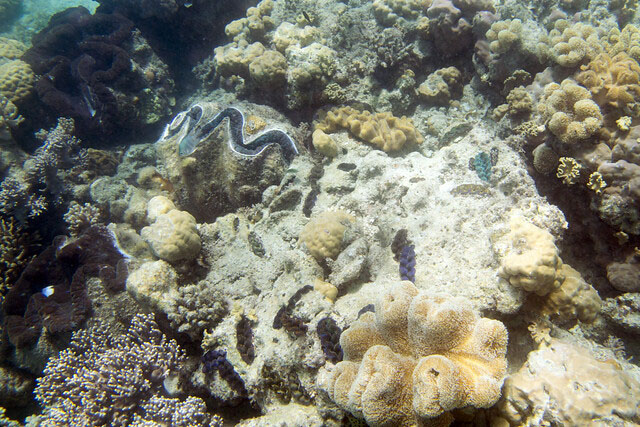 All incidents were given an insouciant response by the Duterte administration, showing the same lackadaisical attitude towards the People's Republic of China (PRC) that they always had when the hegemonic Asian superpower violated our EEZ.
The Duterte administration's repeated negligence to protect Philippine resources should no longer be tolerated by the Filipino people, not only does their attitude violate their Constitutional mandates but it is also an affront to our national sovereignty, and begrudges our own citizens from enjoying our natural resources.
It took widespread public uproar for the Department of Environment and Natural Resources (DENR) to revoke the permit of a Chinese-manned ship from dredging sand in Batangas. Residents of the area had expressed alarm over the presence of the large ship, which was apparently collecting sand to build a runway at Hong Kong International Airport.
Our natural resource is being exploited to build infrastructure in the Chinese autonomous territory, it is a clear violation of the provisions set forth in Article XII, Section 2 of the Constitution.
Seeing drone footage of the mountain ranges in Zambales after it had been quarried by a PRC-controlled engineering firm will leave nation-loving Filipinos in a state of grief. It is especially saddening to know what this natural resource will be used for: to build artificial islands in the West Philippine Sea – which China also claims.
As early as 2016, the beginning of Duterte's presidency, the governor of Zambales Amor Delosa declared that the sand from his province is being used to partly build artificial islands in the maritime territory. His warning fell on deaf ears, and drone footage of the quarried mountain has revealed the full extent of the damage.
Even in 2019, reports of dredging vessels have been echoed by human rights lawyer Neri Colmenares in the Zambales area. He claimed that he witnessed "at least three Chinese dredging ships" in the province when he visited.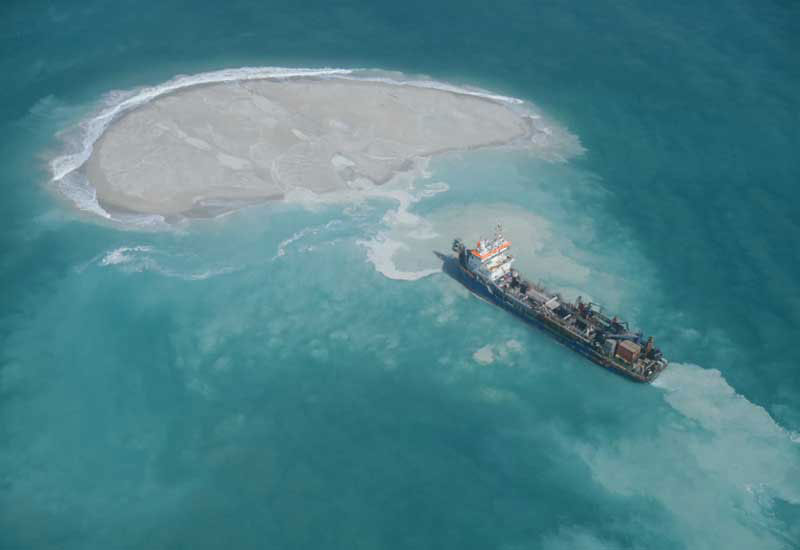 Not only is it an insult to our national sovereignty to have a foreign country unconstitutionally take our natural resources, but it is even more so when that mineral resource was used to bastardized our own territorial waters and are used to build Chinese naval stations in the maritime area.
The Duterte government had not only left these Chinese dredging vessels unpunished, then-Presidential Spokesperson Harry Roque even went as far as saying that the Philippines will "someday be thankful" to China for building these artificial islands.
The incumbent administration had a similar reaction to uproar over Chinese fishermen illegally taking rare giant clams inside our EEZ, which are not only endangered but are also vital to the health of our oceans. The poaching of these mollusks occurred near the Panatag Shoal, a landmass that is claimed by both the Philippines and China – it is also a traditional fishing area for Zambales fishermen.
Rather than defend Filipino fishermen to reap the bounties of their own territorial waters, the Secretary of Foreign Affairs Teddy Boy Locsin, Jr. told an individual to "shut up" on Twitter over her complaints about the Government's lack of a serious response to the incident.
Isn't the national government intended to embody the sentiments and interests of the Filipino people? Instead, Locsin castigated a compatriot to defend a foreign power that abused our patrimonial natural assets and infiltrated our territory.
It is clear that the Duterte government has become derelict in their duties to protect our sovereignty, and has no intention of standing up to China to defend our country's natural resources. This should rally voters to make their picks for the 2019 mid-term elections based on the candidate's willingness to uphold our Constitution and defend our country's natural resources.