Any patriotic Filipino voter would be greatly disappointed by the results of the recent May 2019 election surveys, which if brought into fruition would mean a Senate that is largely pro-administration and will mean that both Houses of Congress will be under their control.
That scenario will mean a continuation of the Duterte administration's defeatist attitude towards Chinese intrusion in the West Philippine Sea, will mean a return to power of corruption-tainted individuals such as Jinggoy Estrada and Bong Revilla, and will remove all barriers to President Duterte's ambition of changing the 1987 Constitution.
Above all, losing the Senate to a majority pro-administration batch of Senators will mean an end to the checks-and-balances in Government. The pro-Duterte camp have already wrested control of the Supreme Court, and the Lower House is stacked with their own allies – until now, the Senate was the only major obstacle blocking its path to total control.
Such a scenario is why in next month's mid-term elections I am reluctantly voting for four candidates who are "Traditional Politicians" or "TraPos". Voting for a "TraPo" (also means "dirty rug" in Tagalog) is considered a mortal sin among those who want to see a "better" Philippines, but my rationale for voting for several is to prevent the country from becoming "worse".
The four who made my list of candidates are: Bam Aquino, Mar Roxas, Nancy Binay and Sergio Osmeña III. All of them belong to political dynasties, they belong to families who had family members dominating the country's electoral landscape for generations.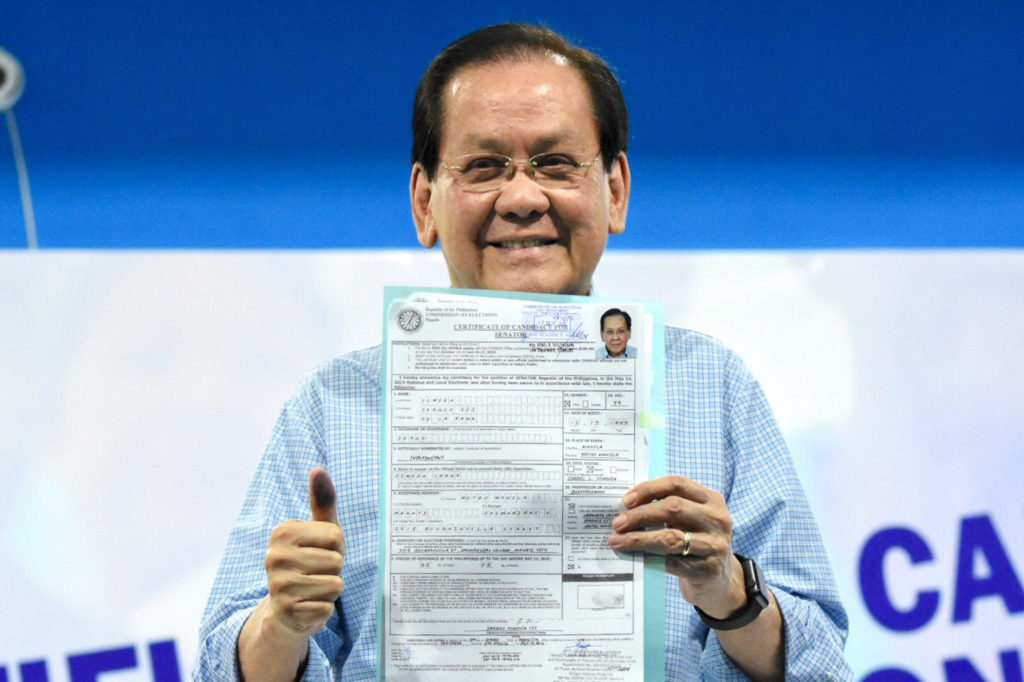 In fact, all four of them have either been senators in the past (Roxas,  Osmeña) or are re-electionists seeking another term (Aquino, Binay). These four individuals also all belong to oligarchical families, clans which have vast economic interests and use their political influence to protect those interests.
But another aspect that all four share is that they are not acolytes of the present Duterte administration. They have shown willingness to oppose the Government's radical moves, even if it means becoming a target of the hugely-popular administration.
Roxas and Aquino belong to the Liberal Party, the main political opposition of the incumbent Government – in their case, they are loathed by the pro-Duterte faction. We can expect both to act as a strong opposition against the excesses of the Duterte administration, they have nothing to lose given they are already prime targets.
Though they are not without flaws.
Roxas was the Secretary for Interior and Local Government during the ill-fated Mamasapano Encounter, when 44 police commandos perished in a botched operation to neutralize a terrorist leader in Mindanao. However, he remains a widely-popular politico who has an impressive academic background that will make him a competent legislator – thus being a formidable opposition senator.
Binay and Osmeña wield their own respective political bases, they are not afraid to oppose the administration and in the former's case, she has voted against many of Duterte's key legislative measures during her previous term as Senator.
Yes, Binay voted for the Duterte's disastrous tax reform legislation and the extension of Martial Law in Mindanao, but she is against the proposal to shift to a federal form of government, against the re-imposition of the death penalty, and expressed opposition to lowering the minimum age of criminal responsibility (MACR).
This blog criticized her profusely when she first ran for the Senate in 2013 for having no relevant background that could aid her work as a legislator, but having served a six-year term as a senator changed that. We can expect Nancy to be a more formidable political force in the upcoming Congress – should she successfully win her seat back.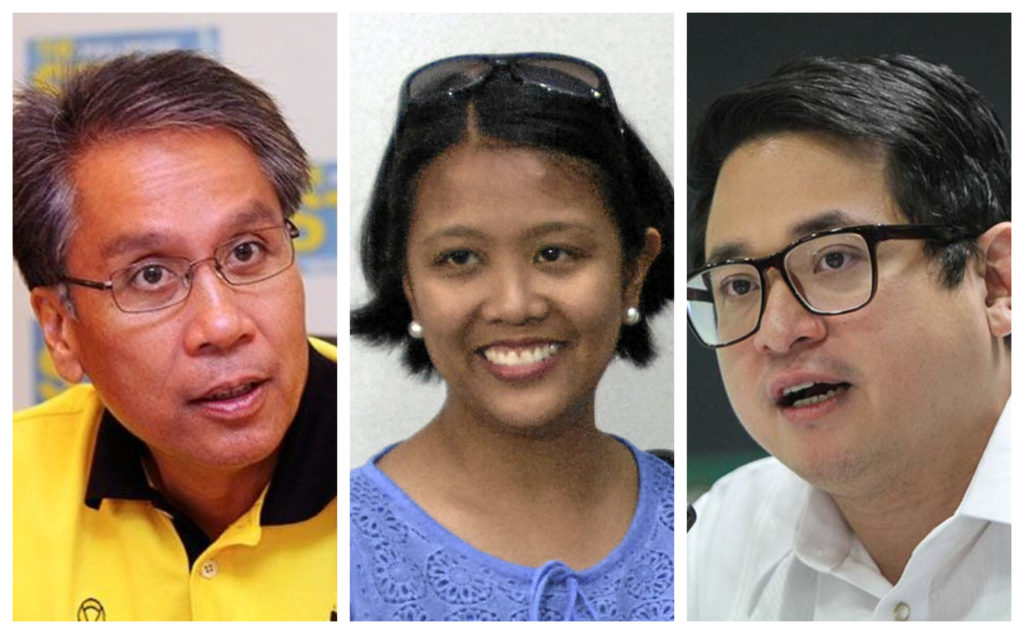 The same argument can be made in favour of Osmeña. Running as an independent, he is not endorsed by either the opposition Liberal Party, nor the ruling administration. This gives him leverage to act as a true independent senator if successful, not aligned with either of the major factions in the Senate.
From his past statements, he is against both the re-imposition of the death penalty, the proposed shift to federalism, and the extension of martial law in Mindanao. However, Serge is still a member of the Osmeña political dynasty, which means that he will be biased towards the economic interests of his clan – but it is worth having a contrarian who will help make the upper house a truly independent check on government.
What makes these four, in particular, worth voting for is that in recent poll surveys they have polled close to the "Magic 12" – the top 12 candidates with the highest number of votes and will be elected as senators come May 13. They are independent voices who each have a fighting chance of winning a seat in the upper house and preserve the Senate as a truly independent institution.
There may be many progressive candidates who are also against many of the radical reforms of the Duterte administration, but most of them are polling in the bottom half of the election surveys and would most likely not make the "Magic 12". Hence, painful as it may be these four "TraPos" are the rational Filipino's best bets to ensure an independent Senate – despite their many flaws.
Another argument to support voting for this quartet is that they represent the "lesser evil", the four may have baggage of their own but they are also able to stop an even worse scenario from happening. Unlike the disciples of the Duterte administration, these four can speak out against the President's defeatist strategy in dealing with Chinese incursion into our maritime territory.
Reinstating the death penalty will mean an even unfair justice system for the poor. The lowering of the MACR will also mean our youth – who are already among the most vulnerable – can possibly be placed in jail cells that also house hardened criminals and sex offenders.
These four candidates can also properly scrutinize the draft constitution that the administration wants to replace the present 1987 Constitution with, ensuring there are no loopholes that may can exploited.
Providing a push-back against many of the Duterte administration's bad ideas makes these four worthy of a reluctant vote, especially given there are only 6 candidates I can legitimate vote for with a good conscience. In these desperate times where the Philippines can potentially be fully controlled by President Duterte, it is worth swallowing a bullet and voting for "TraPos".