The integrity of an election is often judged by the honesty of the canvassing of its votes. Hence why before any Philippine election, the winning supplier of election-related paraphernalia will always be scrutinised to ensure that they can guarantee integrity in their service.
When the Commission on Elections (COMELEC) awarded a P1.61 billion project for its 2022 election process to a Parañaque City-based logistics firm, F2 Logistics Philippines, Inc., many were quick to shed light on its background.
The project was for the deployment of election equipment, peripherals, forms, supplies, paraphernalia and warehousing for Election 2022. These supplies include vote-counting machines, external batteries and accessories, canvassing system machines, transmission equipment and devices, ballots, and generator sets – among others.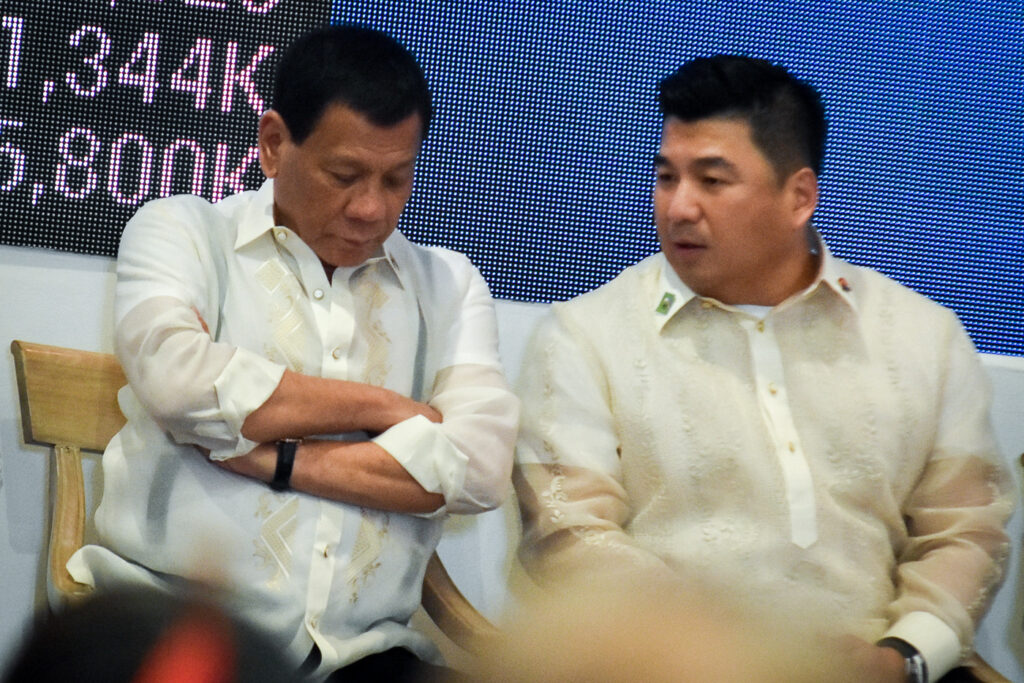 It was a significant project: the materials the winning bidder had to provide could determine the fate of next year's Presidential elections.
Thus, when F2 Logistics was discovered to have links to a prominent businessman who made a significant election donation to President Rodrigo Duterte during the 2016 elections – alarm bells rang.
Dennis Uy is the founder of the Udenna Corporation, a holding firm with a wide array of interests. Under its umbrella is Phoenix Petroleum, the country's third-biggest oil firm, as well as Chelsea Logistics Corporation – a logistics firm – among others.
Uy reportedly donated more than Php35 million to Duterte's 2016 campaign, his fellow Davaoeño, and has maintained close ties with the President and members of the latter's Cabinet since. It is also worth noting that since Duterte's ascent to the Presidency, Udenna's interests have also diversified significantly.
From buying out well-known convenience store chain, FamilyMart, to gaining control of reputable shipping company, 2GO Inc, Uy has become one of the country's most prolific businessmen since 2016.
But it was when he threw his hat in the telecommunications arena that people appreciated his influence and power.
An industry long dominated by two juggernaut firms – PLDT and Globe Telecom – the Davaoeño tycoon broke the duopoly by introducing a third player. His Udenna Corp. formed a consortium with Chinese state-owned firm, China Telecom, to form DITO Telecommunity.
Any political observer will agree – this move was far more than a business decision. Politics was at its heart.
Duterte promised during the 2016 election campaign that he would "dismantle the duopoly" in the telecom industry. It made sense that he entrusted his wealthy confidante with that vital task.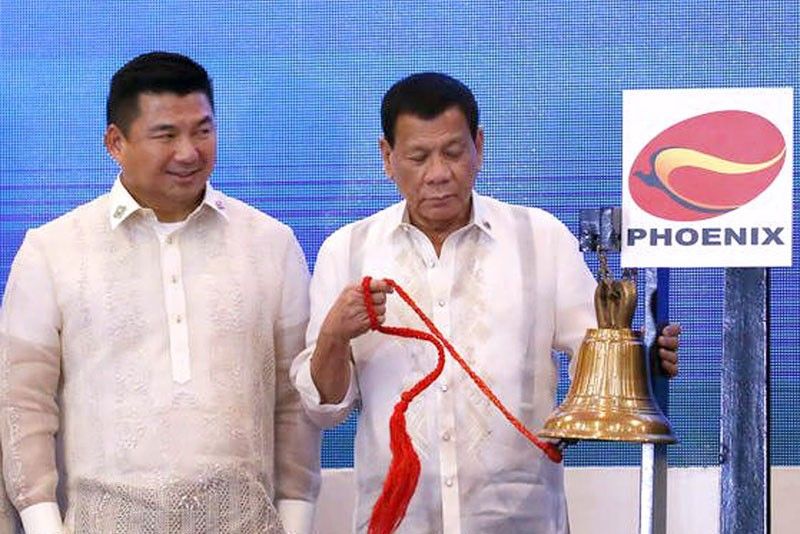 Although breaking a duopoly is an important task, it doesn't compare to supplying election-related materials for next year's polls.
It can be remembered that election materials were the subject of controversy in the 2016 and 2019 elections after they encountered a host of problems, imperilling the integrity of those election results.
In 2019, vote-counting machines (VCM) employed during the mid-term polls were reportedly glitching. During both 2016 and 2019, the SD cards used for the VCMs also caused problems; in the latter election, around 1,000 SD cards were reported to have malfunctioned during the elections – causing a delay in the proclamation of eventual winners.
Indeed, voting paraphernalia could make or break a democratic election and determine the fate of the next government.
Which is why people were up in arms after finding out that a company linked to Dennis Uy is supplying crucial election supplies next year. F2 Logistics was listed as a subsidiary of the Udenna Corporation, how could they be allowed to provide election materials next year when their parent company's founder is a major donor to an announced candidate for the vice presidency?
It is a conflict of interest in the most extreme sense.
There are now calls for COMELEC to review its awarding of the contract to F2 Logistics, which hopefully will be heeded. But it would be even better if the poll body would scrap its decision altogether, restart the bidding process, and ban any company linked with Uy and any other campaign donor to any candidate from participating at all.
The fate of the country's democracy cannot be tainted by a conflict of interest.