(At the time of writing, Bong Revilla holds the 11th position but with many votes yet to be counted.)
Many were in disbelief, a lot more were outraged, when indicted plunderer Bong Revilla's name appeared in the top 12 of the partial vote count of the 2019 mid-term elections. The disgraced Senator spent the last three years detained on charges of corruption, until he found an ally with the incumbent president Rodrigo Duterte and saw those allegations miraculously vanish.
Nonetheless, Revilla's name remains tainted by the 2013 Pork Barrel Fund Scam – dubbed "the mother of all scams", and exposed numerous high-profile personalities discreetly diverting taxpayer funds into projects which they received kickback payments for. He was ultimately acquitted of any wrongdoing, but was ordered by the anti-graft court to return Php124.5M of allegedly ill-gotten wealth.
Not only is Revilla defiant in saying that he will not return any part of that amount, he has now sought a return to power with another run at the Senate – early projections appear to show he will be successful.
How can a man who has committed such a heinous offense still gain the trust and confidence of so many voters?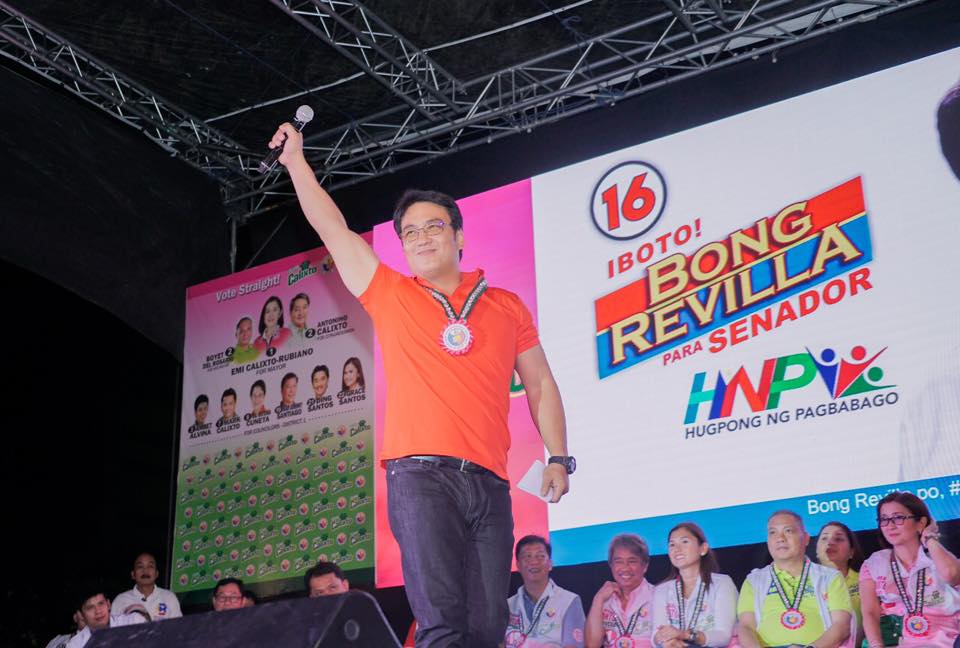 The latter is also not the only ex-senator who was accused in that scandal, Jinggoy Estrada and Juan Ponce Enrile both faced similar charges, were imprisoned, and regained their respective freedoms amidst Duterte's rise to power. Both individuals also attempted a return to power, but fortunately did not receive enough votes to be part of the winning 12 candidates.
Revilla, on the other hand, shocked many by receiving more votes than celebrated human rights lawyer Chel Diokno, or re-electionist Senator and principal sponsor of the free tertiary education law Bam Aquino. Surely it's not possible that a man strongly linked to serious corruption offences cannot be more popular than a crusader for human rights or a lawmaker who has gifted his constituents with free education?
But Revilla's electoral success is easy to understand: he merely benefited from the endorsement of the most popular force in Philippine politics, that is the Duterte brand. Despite his nefarious record, the disgraced ex-Senator won the support of Presidential daughter Sara Duterte and her team of candidates, the "Hugpong ng Pagbabago" (HNP; Force for Change).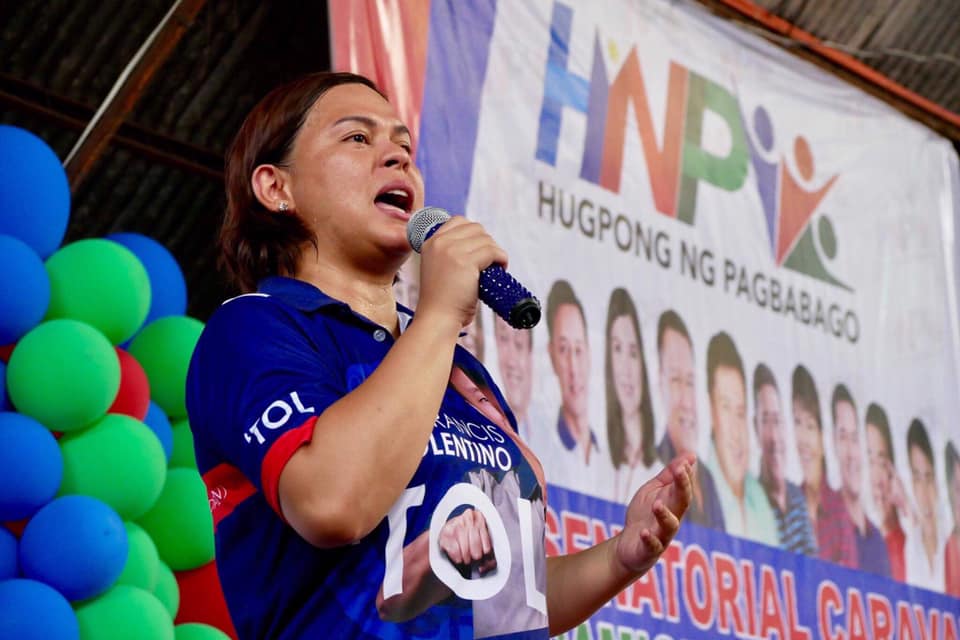 The HNP were the most prominent pro-administration faction in the 2019 mid-terms, two of the indicted Pork Barrel Scam senators: Revilla and Estrada, were part of it. Even if this was Sara Duterte's – and not her father's – brainchild, the President himself actively campaigned for the group which means he is just as culpable for their success.
Duterte's latest approval rating was a strong 81%, and remained "the most trusted government official" with a trust rating of 76%. When you sit on such huge political capital, you have to be responsible on how you employ it.
In the May 2019 elections, the President chose to use that wealth of political capital to endorse Bong Revilla. It is therefore no surprise that the latter had such a strong result in the polls, there was an opportunity to push deserving candidates with clean track records and better credentials, but Duterte instead chose to help an indicted plunderer regain a seat in the upper house of Congress.
And regain a seat Revilla did – at least, according to the most recent vote count.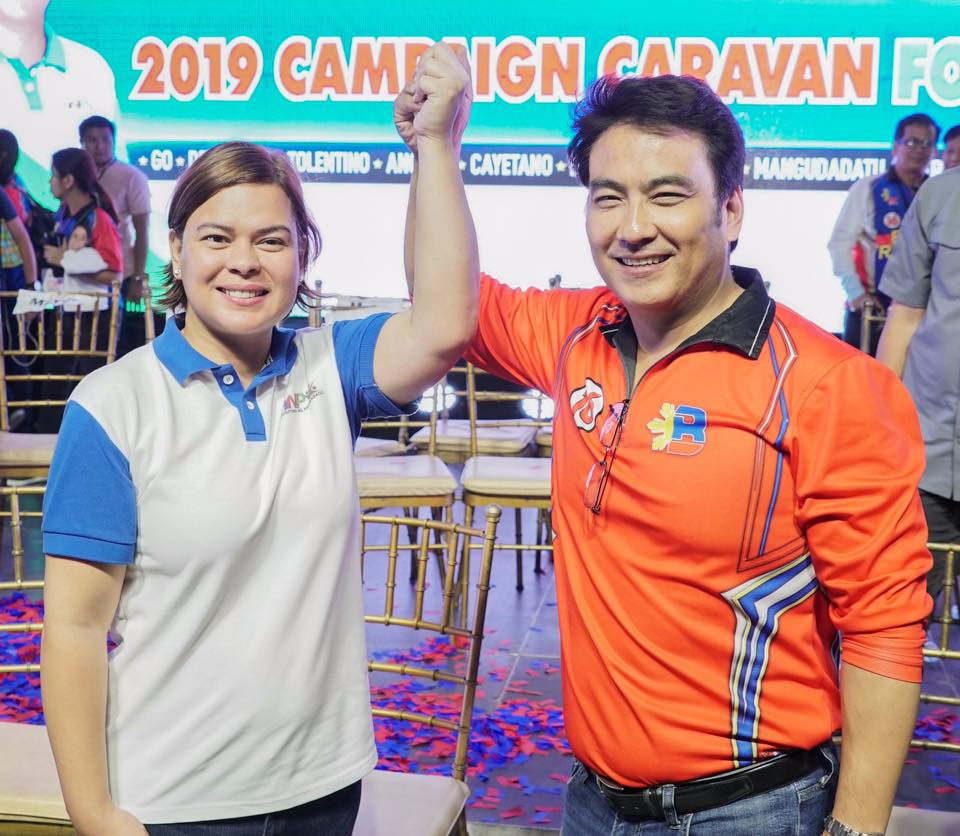 It also helped that Revilla was a regular fixture at many HNP rallies, targeting many vote-rich electorates. Being a former film actor, he still commands celebrity treatment from the masses which has made him a top draw in many public events.
Perhaps the relationship was reciprocal, in that Revilla enjoyed the popularity of the Duterte brand while the latter also benefited from the name recognition that a film star possesses?
But does this absolve the Presidential family of blame, since after all, that film star has also been linked to serious corruption offences?
It also begs to ask how President Duterte can reconcile his administration's "zero corruption" policy and yet throw their support behind a disgraced politician who fell from grace due to corruption allegations. Are slogans merely strategic, only to be applied when it is convenient?
Nonetheless, if the rationale-minded public are outraged at Revilla's inclusion in the (potential) group of future senators they should lay the blame at those individuals who made that reality possible.