Sensing opportunity in the 2020 general elections, "Bishop" Brian Tamaki of the controversial Destiny Church has announced the creation of his new political vehicle – Coalition New Zealand party. The political party will be led by his wife, Hannah Tamaki, and aims to enter Parliament during next year's elections.
The creation of the church's new political entity came a week after rumours were abound that National list-MP Alfred Ngaro – himself a staunch Christian conservative – was set to leave National to form his own party that would espouse "Christian values". Understanding that the latter's plan would directly interfere with his own political ambitions, Tamaki swiftly pulled the trigger in announcing Coalition NZ.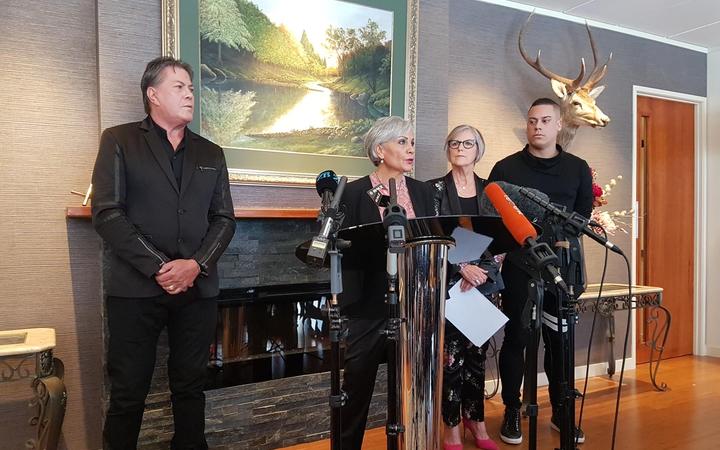 Although the Tamakis made it clear that Coalition NZ is "not a Christian party", and Ngaro mum on whether his proposed party is based on "Christian values" or not, their respective backgrounds makes that reality undeniable. The latter, for instance, only recently shared a post comparing abortion to the Holocaust.
It is also clear that Coalition NZ is in the hunt for the same voter demographic that Ngaro's planned party will be after – conservative Christian voters, mainly those of Maori or Pasific Islander stock. Such demographic is already what majority of Destiny Church is composed of, while Ngaro – being of Pasifika descent, and a former Evangelical church pastor – will appeal to the same individuals also.
The field becomes even more crowded when you take the New Conservative party into account, which is comprised of the remnants of Colin Craig's old Conservative Party of New Zealand. Their most vocal figurehead, deputy leader Elliot Ikilei, has long been vocal of a possible run in the Botany electorate to challenge Jami-Lee Ross.
Large swathes of Pasifika and Maori neighborhoods with deeply religious Christian backgrounds belong to the electorate, which explains why it is a target for the party. Similar to Ngaro and the Tamakis' party, the New Conservatives are also making social conservative issues such as abortion, euthanasia and transgender visibility as the centre-piece of their campaign.
The announcement of Coalition NZ's formation, and the future plans of Alfred Ngaro, could complicate their drive to 5% a lot more – but then again, was that target ever achievable, not just for the New Conservatives but for any self-declared "Christian" party?
Unlike the United States, where evangelical voters and Catholic voters are clearly demarcated and their votes are relatively homogeneous, there is no indication of a unified "Christian vote" in New Zealand. In fact, historically social class, gender, and educational attainment are better indicators of voting behaviour than religion.
Many conservative households of Christian background may lean towards National, but the flock of the Maori Ratana Church are long-known to be devout Labour voters historically. There are also large numbers of Ratana church members who were involved in the now-defunct Maori Party, while many religious Christians also throw their votes to the New Zealand First party.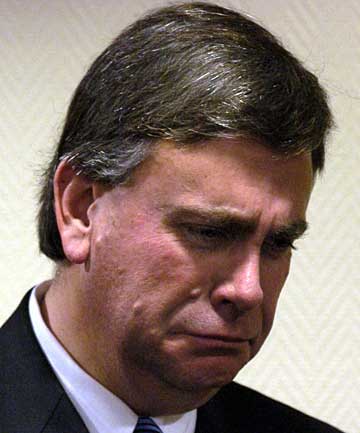 Courting Christian voters to vote as a bloc for one party is already difficult as it is, but if successful would it even be enough to breach the 5% threshold? It's very clear that at present, New Zealand lacks a clear "conservative" party, which is why these new groups are seeking to fill such gap, but how many voters are there to begin with?
If we go by history, "Christian" parties have not fared that well. The Christian Heritage Party of New Zealand, formed in 1989, never reached 5% of the votes needed to secure seats in Parliament; their best showing came in 1996, with 4.33% of party votes.
The Christian Democrats party was more successful, founded in 1995 as a "Christian conservative" group, it initially received only 4.33% of the vote (as part of the Christian Coalition with Christian Heritage) in 1996, and an even poorer score of 1.12% in 1999. It eventually found its break after merging with Peter Dunne-led United Party, a centrist political party.
Rebranding as United Future, the Christian Democrats were part of this coalition that garnered 6.69% of the vote and sent Dunne and conservative Christian members into Parliament. However, the United Future party never adopted an explicitly Christian message – it remained largely as a centrist party that pushed to cut the business tax rate and extend daylight savings by three weeks.
Therefore, United Future's success cannot be attributed to the values espoused by one of their factions – Christian Heritage – and cannot be called a "Christian party", at least not in the same mould as what Brian Tamaki or Alfred Ngaro are envisioning.
Other examples of historical Christian parties in New Zealand include Focus NZ, The Family Party and the NZ Family Rights Protection Party all failed to garner even 1% of the party vote and disbanded in defeat. It should also be noted that the Destiny Church and its Bishop Brian Tamaki have attempted to enter Parliament in the past, establishing the Destiny New Zealand party before the 2005 elections.
Destiny NZ was also branded as a "Christian party", and was promoted mainly to its church members and their families. The result they achieved in the 2005 elections was a measly 0.62%, representing 14,210 votes.
Perhaps the most formidable political party that adopted a "Christian" ethos was the Conservative party of businessman Colin Craig. Much like The Opportunities Party project of Gareth Morgan, Craig self-funded his party and became its face in the media – gaining attention for his hardcore Christian views.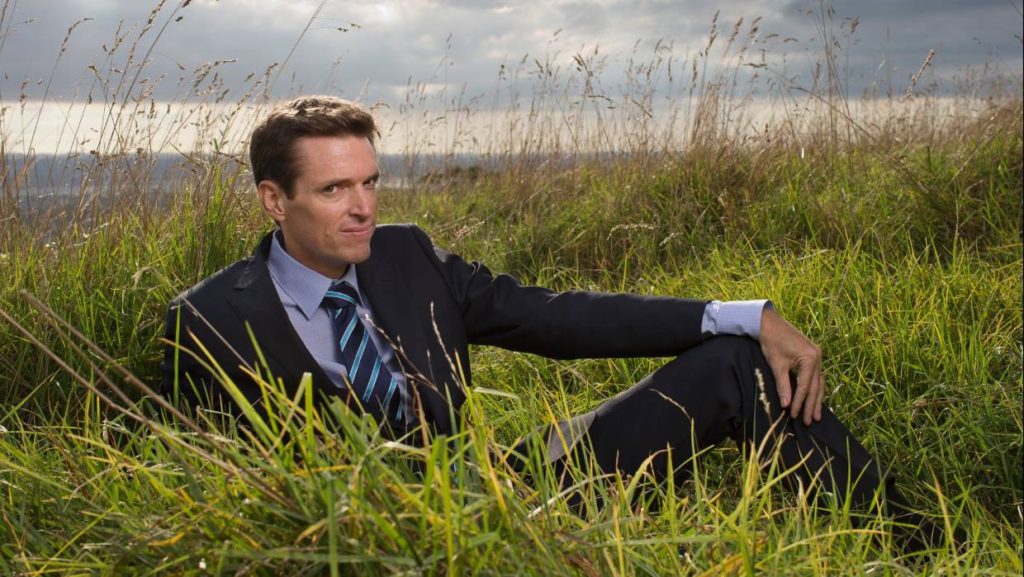 In the 2011 elections, the Conservatives campaigned against the anti-smacking law and to raise the minimum drinking age to 21 years old. They received 2.6% of the party votes, but more notably their leader Colin Craig came second in the Rodney electorate race with 8,031 votes – an impressive feat.
The following 2014 elections, the Conservatives campaigned on a less social conservative and more economically centre-right platform and managed to win 3.9% of the party votes – but were hit by sexual harassment scandals against its leader Craig, from a disgruntled party secretary.
What it does show, however, is that the Conservatives were only able to grow their votes by moving away from the "Christian conservative" image of promoting social issues only and instead refocused to a more centre-right strategy. This demonstrates that even a party founded to be a crusader for religious Christians realised they would not be able to reach the 5% threshold required to enter Parliament without diversifying their message into more than a Christian-centric one.
Which is why it is interesting to see the Tamaki family and their Destiny Church having another go at politics, considering that their previous experiment failed miserably, and the "Christian conservative" parties that came after it also ended in failure.
Could they be buoyed by their prominent PR specialist, Jevan Goulter, who famously worked for Hone Harawira and the Mana Movement, and later at Gareth Morgan's TOP? If whether bringing in a media expert will be the panacea that "Christian parties" require to enter Parliament is a big question mark, but can you really repackage a message that has been rejected over and over again in New Zealand?
It would also be interesting to see if Alfred Ngaro will still push forward with his plans to launch his own Christian party, or if he is staying put at National after being robbed of the opportunity by the Destiny Church. This also imperils the plans of the New Conservatives, which are already struggling to come close to the 5% threshold, but now have to face competition for the same vote demographic from one (and potentially two) other parties.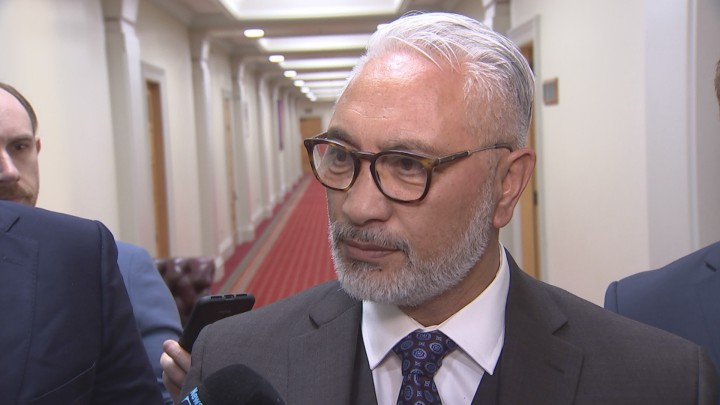 An option being floated is for all three entities to join forces, a-la Christian Coalition of 1996, but bearing in mind even that combination of different Christian groups more than 20 years ago could only muster in 4.33% of party votes, the strategy seems futile.
Nonetheless, this is politics and publicity is king. Even if the 2020 elections prove too tall of a task for any of these potential players, the resulting publicity they receive by contesting as a Christian party may be enough to springboard off from to even loftier ambitions – and perhaps that is the long con they are willing to play.