Last month, President Rodrigo Duterte signed a measure increasing the excise tax on tobacco products. It followed an earlier tax hike on tobacco, fuel, and beverages with the signing of the Tax Reform for Acceleration and Inclusion (TRAIN) Law in 2017, which caused inflation to shoot up almost instantaneously.
Adding to those tax increases, earlier this month the House of Representatives proposed an increase in the road users tax also. This drive to increase national revenues is purportedly to help fund the government's ambitious Universal Healthcare (UHC) program, which the President signed into law last February.
Under this measure, all Filipinos will be enrolled to the National Health Insurance Program (NHIP), including impoverished citizens who cannot afford to pay premiums and will be "sponsored" by the government instead. It aims "to guarantee equitable access to quality and affordable health goods and services and protection against financial risks".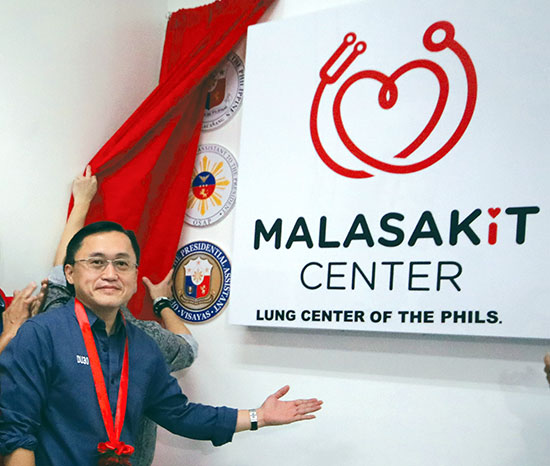 Meanwhile, neophyte Senator Bong Go is busy establishing so-called Malasakit Centers across the country. These establishments are to be "one-stop shops for medical assistance" for indigent patients, and are the brainchild of the Senator and former personal aide of President Duterte's.
Having rolled out starting in 2018, Malasakit Centers are situated in government hospitals where patients can avail of financial assistance from the Department of Health (DOH), Department of Social Welfare and Development (DSWD), PhilHealth and the Philippine Charity Sweepstakes Office (PCSO) – government agencies which usually disburse lump sums to help pay hospital bills and prescription medicine.
However, under the NHIP – which the UHC Act enrolls all Filipinos under – indigent Filipinos will no longer need to shoulder their own healthcare expenses. As previously mentioned, there will be regular contributors to the healthcare scheme but those who cannot afford it will still be covered with subsidies from the government.
Though it is important to note that UHC does not mean any healthcare service is free. Sofia Tomacruz for Rappler.com explains that only basic service accommodations will be made free by the said Act, and charges for private rooms and amenities considered extra will apply.
There will also be instances where patients will be asked to shoulder a "co-pay", or a share of the bill, though this will be heavily regulated by the DOH and can be expected to be sharply subsidized by provisions of the UHC Act.
But this progressive healthcare law will ensure life-saving treatment and prevention services such as medical checkups, laboratory tests, and other diagnostic services will be free for all Filipinos. For hospital admissions, as long as patients stay in basic accommodations the fees they incur will be covered by PhilHealth also – as mandated under the UHC Act.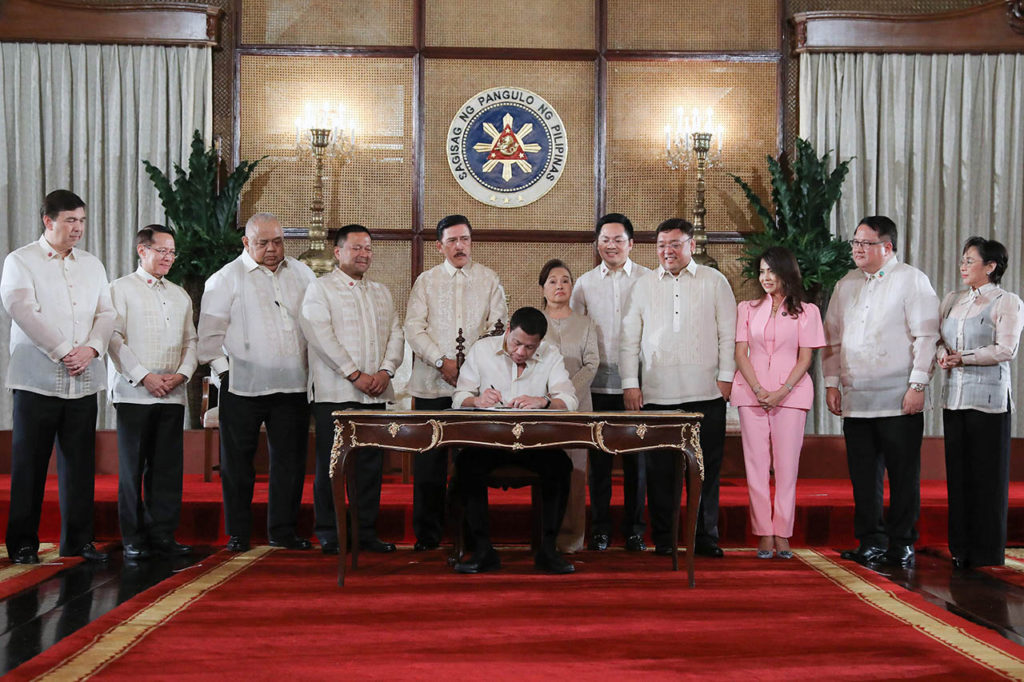 With that said, how will Sen. Go's Malasakit Centers fit into our current healthcare system? An even better question: what will be the rationale for allocating funding to these centers if necessary healthcare services are made free and accessible for all Filipinos already?
As mentioned, these Malasakit Centers are funded by the PCSO, DOH, and sin tax revenues from alcohol and tobacco sales. Those are also the same revenue streams for the UHC Act, and yet both initiatives provide overlapping services – to ease the financial burden of healthcare services on Filipino citizens.
If the UHC law and the Malasakit Centers are delivering identical services, but are being funded on top of each other, what happens is that there is a tremendous waste of funding lost to bureaucracy.
Why not pool funding of the Malasakit Centers into the implementation of the UHC law? The reverse can also be said, why not use the budget allocated for the UHC law into expanding Malasakit Centers into more cities, towns, and remote barangays instead?
The UHC law is intended to achieve the goal of 100% coverage for every Filipino citizen, it is also primed as a legacy project of the Duterte administration. If the incumbent government intends to implement this healthcare scheme as stated, thereby shouldering the medical expenses of every indigent Filipino household, why would a poor Filipino patient need to avail of funding from a Malasakit Center?
This would make Malasakit Centers superfluous expenses in the national budget, the only purpose it would serve is to add to Sen. Bong Go's political capital – and that endeavor isn't worth spending taxpayer funds on.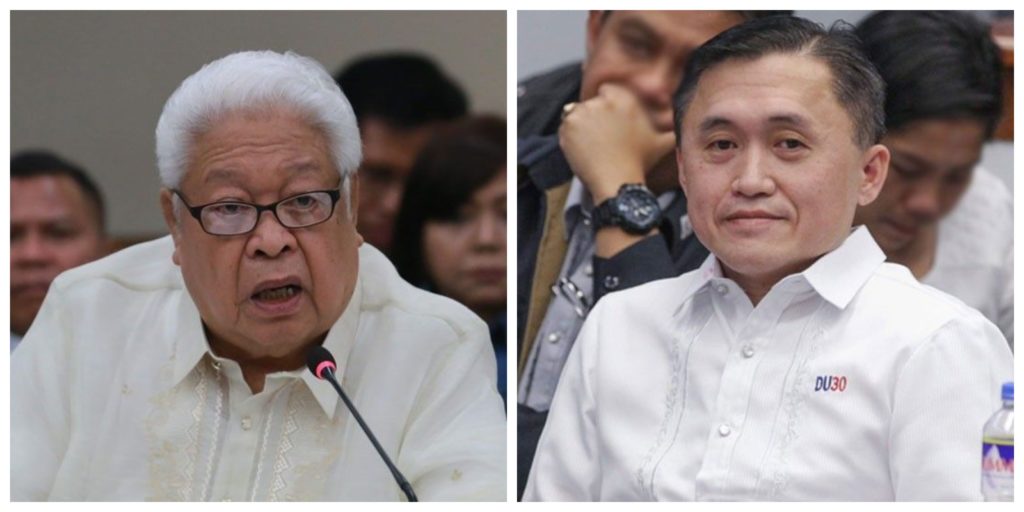 This exact point was raised by veteran lawmaker Rep. Edcel Lagman from the 5th District of Albay, who questioned the PCSO, during a budget deliberation, on why it was providing funding for the Malasakit Centers. He described Sen. Go's pet project a "partisan tool rather than a medical outlet", and argued there was no legal basis for the gaming agency to share its revenue with the program.
Rather than providing a rebuttal to Rep. Lagman's inquiry, Sen. Go instead fired a personal attack on the congressman by saying that the Malasakit Centers does not fund cosmetic repairs and that these centers "could not help repair" the veteran legislator's physical appearance. Avoiding any possibility for a counter-argument, the first-time politician and long-time personal aide also refused to be interpellated on the subject.
Why is the Senator being very defensive of his pet project to an extent that he becomes irrational when faced with scrutiny?
It borders on arrogance when one believes they can put forward a proposal without any examination from their colleagues, it is after all, the essence of a democratic system for the political opposition to audit reforms made by the sitting administration – checks and balances are vital to the republican tradition.
If Sen. Go insists that the Malasakit Centers are a good idea and a practical use of taxpayer funds he needs to demonstrate his case before the plenary. How do these centers fit in our current healthcare landscape where a universal healthcare scheme is in place? How does the funding of these centers interact with the budget allocated for the UHC, are taxpayers funding two overlapping services repeatedly?
Like any Senator, Sen. Go needs to learn how to make his case before his peers, argue for the merits of his policy proposals, and defend his stand against his colleagues who hold reservations about it.