Metropolitan Manila is notorious for its chaotic traffic, which was rated as the worst in the world by GPS-navigation app Waze in 2015. The gridlock on the streets makes it a mission to arrive to your destination on time, prolonging what should be a 30-minute trip for at least an hour or two.
There isn't much choice as well, even if you skip its congested streets its public railway system is not reliable as it is prone to high risk malfunctions. On the 3rd of October its light rail transit (LRT) system was engulfed in flames due to mechanical issues, causing it to close several of its stations and further crippling the movement of people in Metro Manila.
In protest of the lousy state of transportation in the capital city, activist group BAYAN called on the Duterte government to declare a "transport crisis" to highlight the seriousness of the problem. Instead of admitting their blatant shortcomings to alleviate traffic in Metro Manila, Presidential Spokesperson Salvador Panelo instead denied that there was a "transport crisis" to begin with.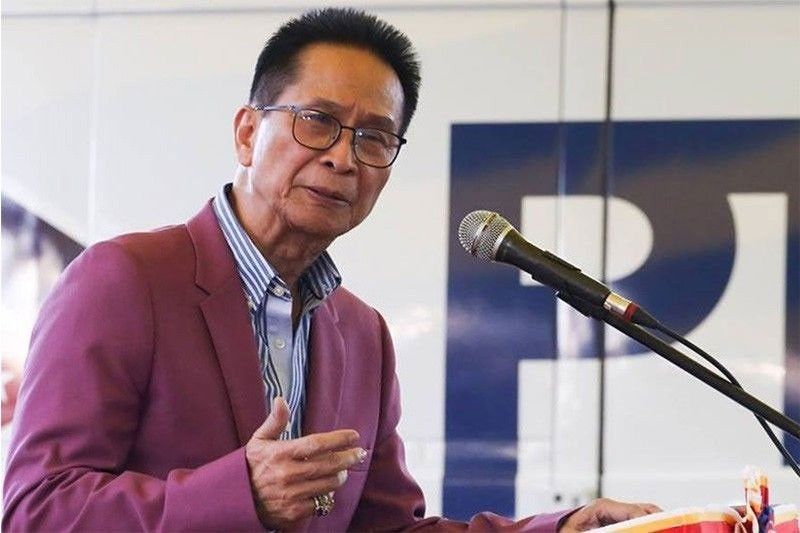 It was a statement borne out of ignorance and apathy, high-ranking government officials – such as Panelo – do not have to bear the brunt of everyday commuting. They have state-funded private vehicles, with a chaffeur issued to service them.
To dismiss the suffering of every day Filipinos simply because you do not endure the same hardship as them is selfish and arrogant, it is even more insulting coming from a supposed public servant. In response to Panelo's pronouncements, BAYAN challenged him to commute to work one day which the Presidential Spokesperson accepted.
Panelo commuted to work that following Friday, leaving his residence at 5.15 a.m. and arriving at the Malacañang Palace just before 9 a.m. – traveling for three and a half hours. Despite the tumultuous commute he endured, the Spokesperson still insisted that there was no transport crisis – instead, he called it a "traffic crisis".
For Panelo, the availability of modes of transportation for the public to use was not deficient nor inadequate – but that the problem only had to do with Metro Manila's traffic situation. His statement completely overlooks the full picture: the reason why traffic is terrible in the Capital is because of a lack of public transport, thereby making many of its residents rely on private vehicle use instead.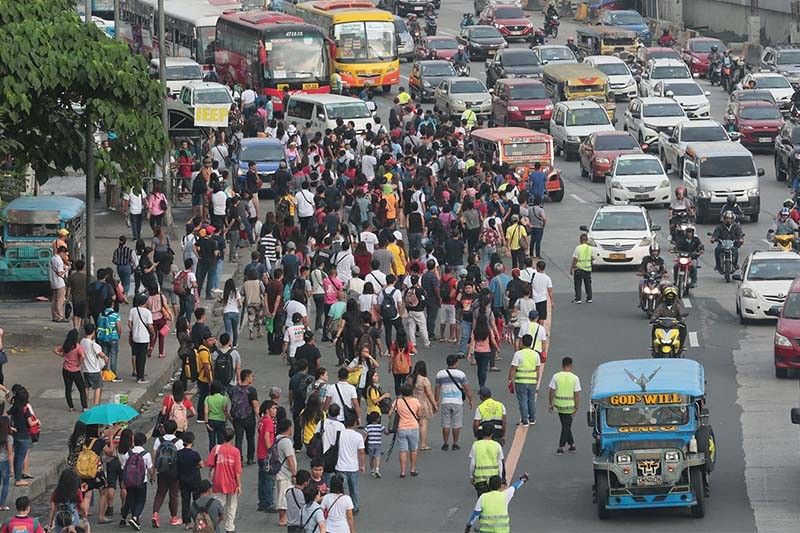 Drawing examples from more advanced and prosperous Asian cities, such as Singapore, Hong Kong, or Tokyo, private vehicle use is very low because of a reliable and accessible public transport system. These mega-cities have dedicated bus lanes, their passenger railways do not burst into flames, and more innovative modes of public transport like Singapore's cable car system exist also.
These stellar transport systems have all been funded by their respective governments. While the investment made into these infrastructure projects could not have been cheap, those three cities can benefit from an efficient transportation system that has a flow-on effect on economic growth.
They contrast overwhelmingly with Metro Manila: a study by the Japan International Cooperation Agency (JICA) showed that the local economy was losing Php3.5 billion per day due to the traffic gridlock. That translates to each resident wasting 16 days a year in traffic, amounting to Php100,000 annually in missed income.
More alarmingly, the worsening Metro Manila traffic has more direct consequences also: it was reported that lives have been lost when ambulances are delayed by the traffic. In short, people are literally dying because of the Capital city's shoddy transportation system.
These are clear signs that Metro Manila is indeed suffering from a transport crisis, but obviously people in higher social strata would be oblivious to that fact. Their privilege blinds them from understanding the plight of the every day Filipino, and while it is a pipedream to expect them to fix this problem anytime soon, the least they can do is not to trivialize the concerns of ordinary citizens.
The comments of Panelo cannot be attributed to himself alone, as Presidential Spokesperson he speaks for the entire administration. The lack of empathy he had when he downplayed the complaints of every day citizens shows how out of touch this present government is to the plight of the poor.