Before the 2017 general elections, National Party MP and spin doctor Steven Joyce claimed that there would be an $11 billion fiscal deficit in the Labour Party's economic plan. Two years after his doomsday prediction, Finance Minister Grant Robertson unveiled a gigantic $7.5 billion surplus instead.
Joyce's accusation has been virtually proven incorrect, but while it is welcome news that the government has funds to spare a surplus isn't a good thing in of itself. A good analogy to make is when a person receives their paycheck and deliberately does not pay their bills, and celebrates the fact that they have a lot of money saved in their bank account.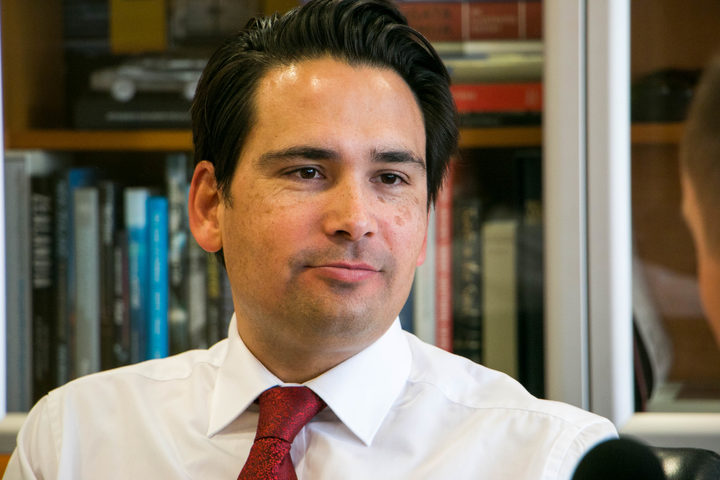 In other words, there is no point celebrating a surplus if there are key functions of the government that have not been funded or are not adequately catered to. New Zealand still suffers from a homelessness crisis, there had been strikes by teachers seeking higher pay earlier this year, and there are still life-saving drugs that need funding from Pharmac.
This was the same point being pushed by National Party leader Simon Bridges in response to reports of a budget surplus. He said that the government's surplus "came at the expense of New Zealanders", which is roughly correct.
However, Bridges completely refuted his point when he said that the surplus meant New Zealanders were "overtaxed". The Party Leader said the government should cut taxes instead, rather than using the surplus to improve and maintain vital public services.
The incumbent National leader's approach to fiscal policy is no different to that of his predecessor, John Key. When the latter was the Prime Minister, his government prioritized achieving a budget surplus and then used that surplus to pay for tax cuts in the billions.
Until his resignation in December 2016, the Key government aimed to produce tax cuts in every future budget – despite the public infrastructure crumbling under their noses. At that time Grant Robertson, then the shadow finance minister, called the prioritization of tax cuts as "irresponsible" and lamented on the squalid state of our hospitals, schools, and public housing.
In fact, homelessness spiked during the Key-led National Party government. It was a direct result of New Zealand's housing market becoming the most unaffordable in the world, and with the National government selling off as many as 2,000 state homes to private property developers.
When Bill English succeeded as National leader after Key's resignation, his new administration also wanted to sell more state houses – as much as 2,500 state homes in Christchurch if re-elected in 2017. Not only would a National government deliberately not spend money to improve public housing, they are willing to sell these state houses also.
State-owned railways were also left in a decrepit condition under the Key government, with the state-owned enterprise KiwiRail having to mothball several lines due to lack of funding. The Napier-Gisborne rail line could not be rehabilitated after a massive slip and soon mothballed due to budget constraints.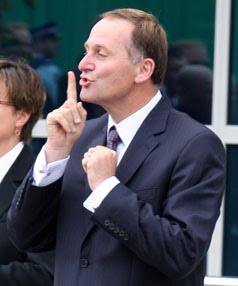 The budget for healthcare was also cut significantly during the previous National-led government, and a result of their neglect of our health system was the deplorable state that Middlemore Hospital in Auckland was left in when the new government took over.
Law and order also took a backseat over National's preferred tax cuts, with as many as 30 police stations closing to accrue a measly saving of $3 million. That alleged surplus in the police budget could have been used to ensure that police services are accessible, but instead it was remitted back to Treasury to create an illusion of "fiscal responsibility".
That incident also proves that having a surplus is not a positive development in of itself, but rather it is the overall prosperity of your population and the quality of services you provide that should be the determinant of a good government.
National failed that test continuously, they bragged about their surpluses but were deliberately oblivious to the plight of every day New Zealanders. They measured their success based on shrewd accounting projections rather than the welfare of its own people.
Hence, Simon Bridges should not act holier-than-thou with regards to the surplus – had they been in power today that surplus would have been wasted in an ineffective tax cut.
A stroll down the impoverished parts of Kaitaia or the sight of the homeless in Queen Street, Auckland is enough to show the Coalition Government that they need to spend more on their people.