When the National Party caucus moved to replace Simon Bridges as their leader with Todd Muller, their intent was to turn their fortunes around after seeing their polling numbers plummet to a decade low.
The new leadership tandem of Muller and deputy Nikki Kaye initially impressed during their first stand-up. The former signaled a different route for the National Party – vowing to abstain from "opposition for opposition's sake" – which was the tactic that made his predecessor Bridges unpopular in the first place.
However, it seems the duo's honeymoon period is over. Their first sitting day leading the Opposition was disastrous, verging on comedic.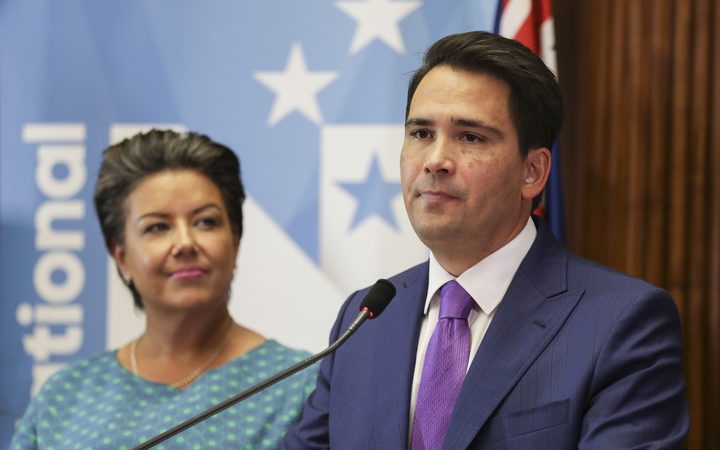 Ambushed by the Press Gallery, Muller and Kaye were confronted about the lack of diversity on their frontbench. Their twelve highest ranking members are all of European descent, bringing reporter Tova O'Brien to ask how many Māori MPs were in their shadow Cabinet.
Muller mentioned Dr Shane Reti (ranked 17th) and former deputy leader Paula Bennett (ranked 13th) as examples, but his deputy Kaye put forward Paul Goldsmith's (ranked 5th) name who she says has links with Ngati Porou. The problem with that is that Goldsmith himself is not Māori – an embarrassing gaffe from the freshly-minted deputy leader.
It is always wiser to pursue the path of meritocracy than identity politics, promotions should be based on your team's skills and capabilities as opposed to their race or gender. What is wrong however, is to virtue-signal, and to pretend as if you had emphasized diversity in your team's make-up when clearly you haven't.
It is also bizarre to insist on someone else's racial identity, despite it being incorrect.
One of the rising stars under the new National Party administration, Nicola Willis, also had her own forgettable moment. While speaking to the media, she had a slip of tongue calling Simon Bridges her party's leader despite being a known supporter of the latter's successor, Muller.
Muller had an uphill battle ahead of him, not only does he need to rebuild National's identity from scratch – taking over from Bridges – he also has to match the highly-popular Prime Minister Jacinda Ardern. But in his first two televised interviews as leader, the member for the Bay of Plenty came up with no definitive answers as to his Party's plans going forward.
Due to this lacklustre performance, Muller earned the ire of two pundits usually sympathetic to the National Party. The AM Show's Mark Richardson expressed his disappointment over the new leader's performance on his show, while NewstalkZB's Mike Hoskings also penned an op-ed describing Muller's first week as a "little short of a disaster".
Clearly the new National Party leadership is off to a bad start, but a handful of PR blunders is the least of their worries. Also making the news this past week was the plethora of leaks coming from disgruntled National MPs.
It can be remembered that National suffered immensely from leaks during the saga with former member Jami-Lee Ross in 2018. Hence, allegations of other MPs leaking sensitive information to the media should be a worry for the new leadership duo.
There are apparently National MPs condemning Kaye's Paul Goldsmith gaffe, with one telling Newshub the incident was "embarrassing and quite frankly appalling". Another MP told the same media outlet that the all-Caucasian frontbench is a "big step backwards" and that their party now looks "very pale".
Another MP told Newshub that shortly after the party's leadership challenge was settled, their senior colleague and new campaign chair Gerry Brownlee announced the launch of the party's "intelligence unit". This group within National would be dedicated to researching dirt on rival parties, a tactic already familiar in the United States political scene.
It was also revealed that the leadership tandem of Muller and Kaye warned their caucus colleagues not to leak information to the media as "they have ways of finding out". Evidently their threats were not taken seriously with Newshub receiving a dossier's worth of internal information from their own party members.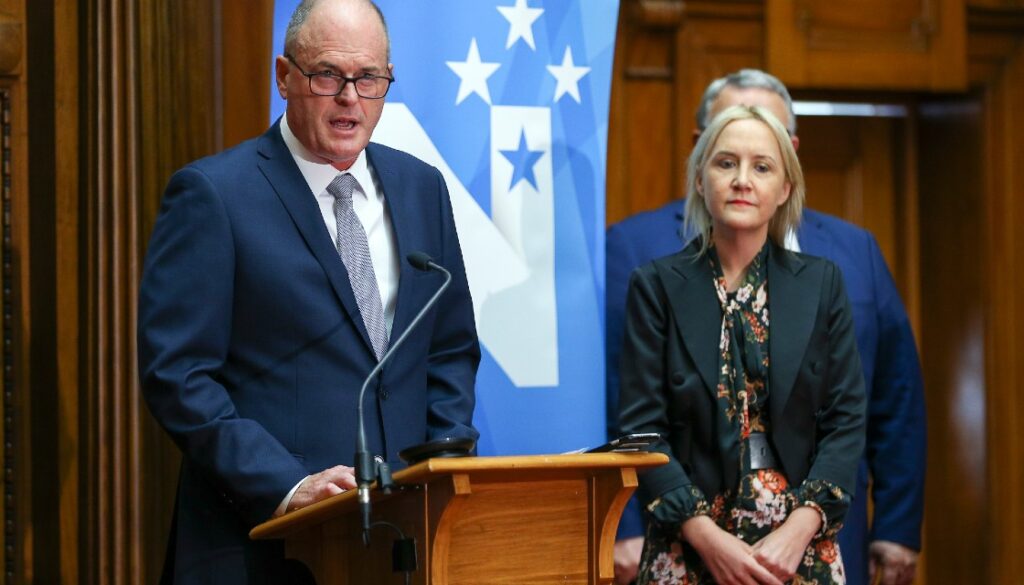 While none of those revelations are damning, it is not a good look to have MPs openly criticizing their own party leadership team. Today it might just be minor frustrations being exposed, but tomorrow it could be private emails, financial transactions, or taped conversations being leaked to the media.
What begs to be asked is: what is the motive of the informant/s for leaking these classified information?
As mentioned in a previous blog entry, the National Party is a broad church comprised of different factions. The dethroned Simon Bridges came from the party's Evangelical Christian conservative wing, while the incumbent Muller (and especially his deputy Kaye) come from the more centrist, more socially moderate wing of the party.
The leadership spill that just passed was another chapter of these two factions' long-standing conflict against each other. Insider Greg Presland wrote that the National leadership contest was decided by only 1 vote, this means that their party is very divided.
It would not be a surprise if these recent leaks to the media are the doing of the disgruntled Simon Bridges supporters, who cannot fathom the fact that they lost and more importantly, the fact that someone ideological different from them are now running the show.
Thus, Muller and Kaye's project of unseating Bridges may have opened a can of worms within the National Party. The brutal method they claimed the leadership with may have earned them enemies from within their own party.
Muller may not only need to worry about beating Jacinda Ardern, but fending off rivals from his own party as well.