After a dismal polling result, many are predicting the impending demise of Simon Bridges' reign as leader of the National Party.
Last Tuesday's Newshub-Reid Research poll shows National plummeting to 30.6 per cent, miles behind rivals the Labour Party who were at a staggering 56.5 per cent. The disparity is even wider in the "Preferred Prime Minister" ratings, with 59.5 per cent of New Zealanders preferring Jacinda Ardern and only 4.5 per cent who wanted Bridges as their Prime Minister.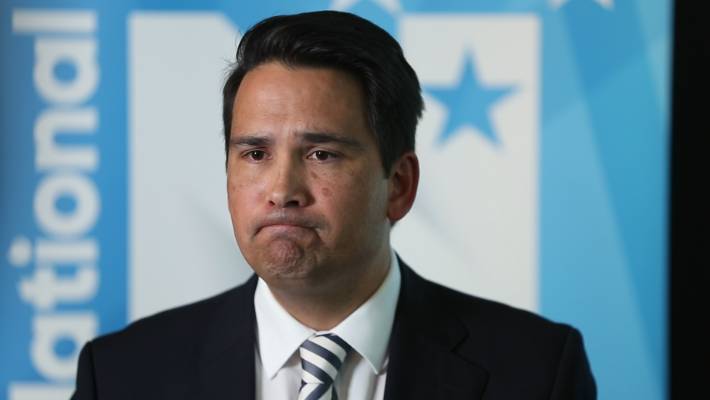 Clearly National is in trouble, and it is even more evident that their leader is the problem. That is why it came as no surprise when two senior members of their caucus, Bay of Plenty MP Todd Muller and Auckland Central MP Nikki Kaye were confirmed to be mounting a challenge to unseat Bridges and his Deputy Leader, Paula Bennett.
This isn't the first time speculations have arisen over Bridges' future as leader, but what makes this cycle more credible is that contenders have actually stepped forward and are openly challenging him. Muller, who is expected to contest the role of leader, allegedly circulated an email to his National colleagues urging them to replace Bridges, who the former says "cannot win the [2020 general] elections".
The future of the National leadership team is decided by a Caucus meeting, which usually occurs on Tuesdays for their Party. However, it was announced that they will hold an emergency meeting tomorrow (Friday) instead to swiftly resolve the contest – this highlights how serious the challenge really is.
But this leadership joust is significant for reasons beyond the fact that National is the country's largest political party. Muller and Kaye are not just looking at elevating their own political careers nor saving their own party, but they represent another faction within National that wants to reclaim the party once again.
While they may be a singular political party, National contains many factions within. It's not difficult to see this, you only have to compare their current leader Bridges – who vehemently opposed abortion law reform and is leading the charge against cannabis legalisation – with their last successful leader, former Prime Minister John Key – who strongly campaigned to recognise same-sex marriage in New Zealand.
Those who listened to the Abortion Legislation Bill's third reading, which was decided by a conscience vote, will also pick up that members of the National Party had conflicting views on the issue. Amy Adams was recognised for her strong support to decriminalize the practice, meanwhile Simon O'Connor invoked Scripture in his fierce opposition to the same legislation.
To put it succinctly, the National Party contains within it ideological factions comprising of archetypal right-wingers who are social conservatives and the more centrist social liberals. The former is more akin to Donald Trump's Republican Party, while the latter can be compared to the United Kingdom's Liberal Democrats.
They may be glued together by their common belief in limited government, less regulations, and greater faith in the free market, but on conscience issues such as abortion, gay marriage, and drug reform they are polar opposites. Muller and Kaye come from the liberal faction of the National Party, which is at odds with the conservative Christian wing that is currently in control with Bridges as their leader.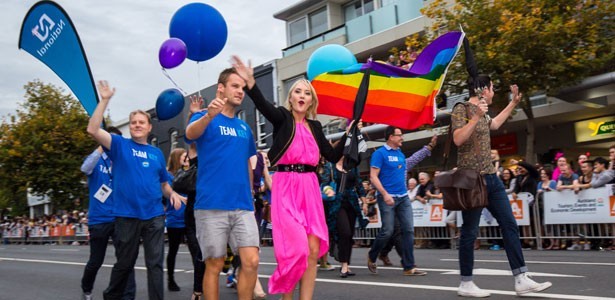 Muller, who is currently National's spokesperson for agriculture, successfully worked with the Green Party – who are traditionally ideologically distant from his Party – on the Zero Carbon Act, a legislation to help mitigate climate change. In contrast, his colleague Matt King infamously said the phenomenon "is natural" and downplayed any government action responding to it.
Kaye, who is the member for the liberal hotbed of Auckland Central, cited climate change as "the biggest threat to the world" and is a constant fixture in Auckland's Pride Parade marches. She also is a "firm supporter" of euthanasia legalisation, which Simon Bridges voted against.
This is a problem apparent in both "major" parties, the Labour Party also suffered from such infighting years earlier and is predominantly what allowed National to win three consecutive elections. But now Labour are soaring under their popular leader Jacinda Ardern and it is National that is being beleaguered by these internecine internal conflicts.
This kind of infighting is like a tumour inside your body, it may be risky to take it out but the sooner you do the better chance you have of surviving it. Which may be why Bridges isn't waiting until next week Tuesday to settle the challenge; though the sight of seeing your own colleagues fling dirt at each other is ugly, it's best to put the issue to bed months before the election.
Thus, the upcoming leadership contest is more than just the replacement of an unpopular leader, but more significantly it is a battle for the ideological soul of the National Party. Bridges will be backed by the more right-wing, socially conservative faction whereas Muller and Kaye will be backed by the social liberals.
Whoever comes out on top will decide the direction National will take leading up to the elections: will they revert to the John Key-era National Party, or the 2005 iteration when Don Brash was its leader? Though we are four months out from the election, we may be able to see what beast Ardern's Labour Party will be up against as early as tomorrow morning.