Undeterred by his failure in the 2016 elections, the late dictator's only son and namesake – Ferdinand "Bongbong" Marcos Jr. – will contest the presidency in next year's polls.
It was a move that attracted a lot of attention overseas, and when Marcos filed his certificate for candidacy this week he became the focus of domestic media headlines also.
But perhaps the most standout way to declare your bid for the nation's highest office is through an emergency alert message sent to mobile users, just like what greeted people present at the Sofitel in Pasay City, where the filing of candidacies was being held.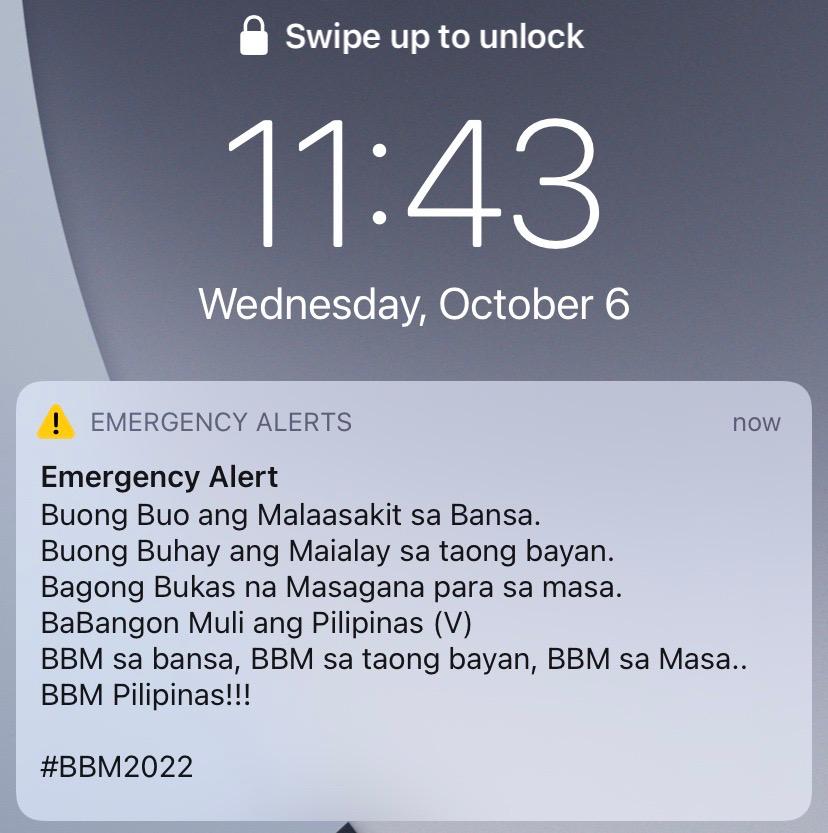 Many of those present at Marcos' filing, including some journalists, received an alert message endorsing the candidacy of the late despot's son. It even contained the hashtag "#BBM2022" which Marcos' supporters have been flooding social media with.
The emergency alert messaging system is used to warn the public of impending natural calamities or extreme weather events.
It was borne out of Republic Act No. 10639, authored by former Bayan Muna party-list Rep. Neri Colmenares, which requires the National Telecommunications Commission (NTC), the National Disaster Risk Reduction and Management Council (NDRRMC), and telecommunication companies to issue text alerts during times of disasters and calamities.
However, it seems that the alert messaging system has been abused and is being used for politicking purposes instead. Not only is this disgraceful behaviour, but it sets a negative precedent for the future.
Can other candidates utilise the emergency alert messages for their own campaigns?
Can private companies use these messages to promote their own products?
The Marcos camp immediately denied any involvement in sending these alert messages. His chief-of-staff, Vic Rodriguez, called the incident a "demolition job" intended to tarnish the Marcos campaign. He also declared their camp's support for a probe on how the alert message came to be.
Credit to them for supporting an investigation, but as much as they'd like to claim innocence the only person to benefit from that alert message being sent is the Marcos campaign itself.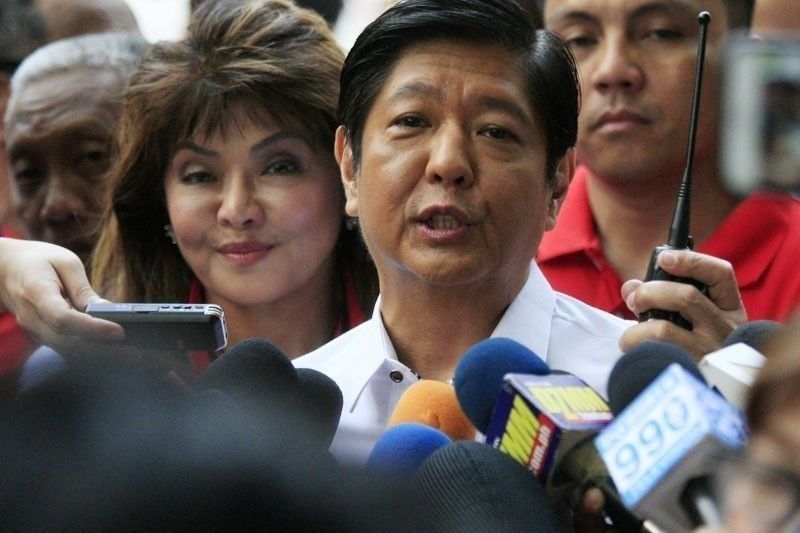 The NDRRMC, which sends out alert messages for extreme weather events, denied any involvement in the pro-Marcos alert message. A spokesperson bared that telecommunications companies might know more about the message than their own agency.
But telco companies also denied the campaign ad was their brainchild, according to NTC spokesperson, Edgardo Cabarios. What he suspects instead is that the alert message came from an illegal portable cell tower.
Portable cell sites are those that are capable of sending messages to subscribers within three to five kilometres. Under an NTC Memorandum, however, the sale, purchase, possession, and use of portable cell sites are prohibited.
Only licensed cellular mobile telephone system operators, the NDRRMC, and other government agencies vital to national security are allowed to buy or use portable cell sites.
However alarming it is to think that a government agency like NDRRMC was favouring a political candidate, it's even more unnerving that a candidate has access to sophisticated telecommunications equipment that is actually restricted to the public.
If the Marcos campaign team has that capability, they can easily weaponise it to help his bid for the presidency. It is a powerful tool for cyber-warfare, and that is exactly how Bongbong intends to restore his family's legacy – by dominating the airwaves.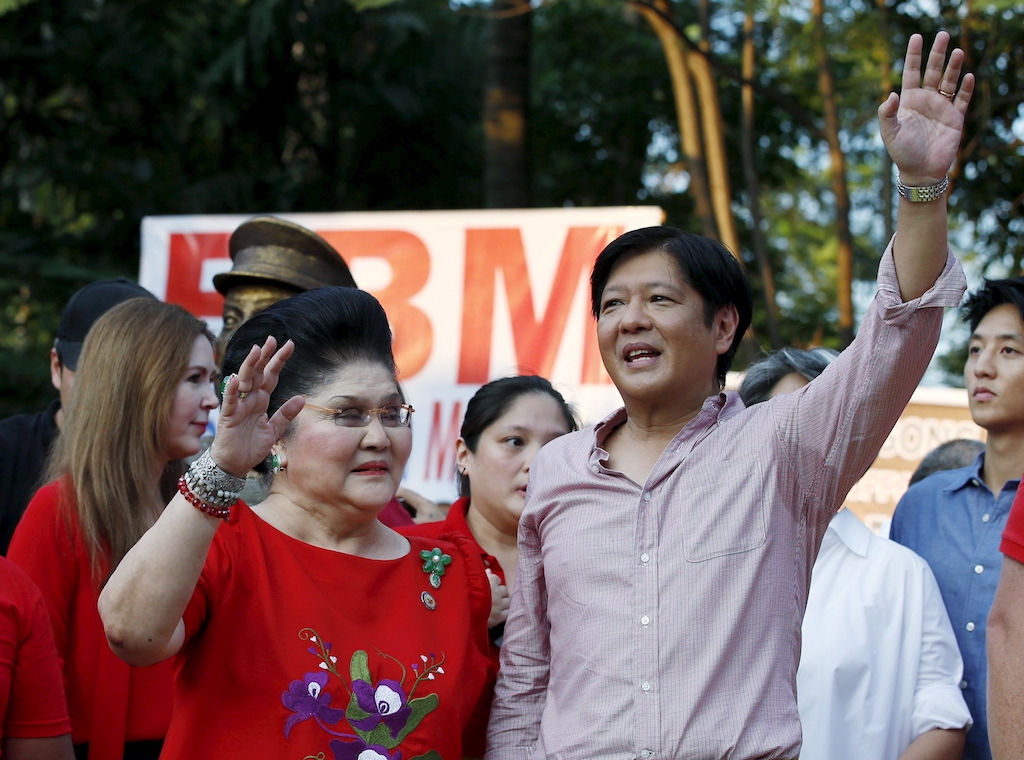 A news report in 2018 noted how a large network of pro-Marcos Facebook pages regularly share memes, videos, and other content that sanitizes the bloody legacy of the family's patriarch. These pages also amplify historical revisionism by repeating prominent Marcos myths, such as that Ferdinand Marcos was a heroic soldier during World War II.
Last year, Facebook also took down a network of pages in the Philippines for "inauthentic coordinated behaviour". According to Facebook's Head of Security Police, Nathaniel Gleicher, they took action as "the people behind this activity coordinated with one another and used fake accounts as a central part of their operations to mislead people about who they are and what they are doing".
The weaponisation of the cybersphere in the Philippines for political purposes is not new and it is used extensively. If Bongbong Marcos' team were behind the emergency alert messages, it is just another weapon in their arsenal which already includes a multitude of Facebook pages sanitizing their family name and cleansing their brutal legacy.
This latest incident of emergency alert messages being used to promote Marcos' presidential run should serve as a wake-up call to those who value democracy and the rule of law, and are opposed to the return of the Marcoses, of what this powerful political clan is capable of to ensure their return to power.