After much speculation, Vice-President Leni Robredo finally confirmed she will contest the presidency in next year's election.
As the de facto face of the opposition during the last five years of President Rodrigo Duterte's administration, it was expected that she would throw her political hat in the already crowded arena of presidentiables.
However, due to her lacklustre poll ratings, it was also speculated that Robredo would seek a lower position and throw her support behind a more popular presidential candidate instead.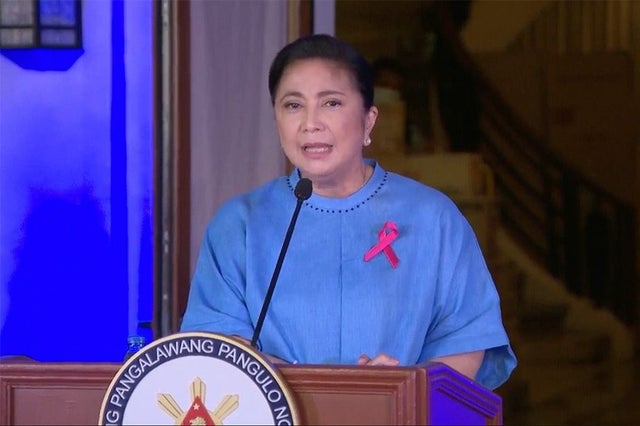 But invigorated by the endorsement from opposition alliance, 1Sambayan, and the entry of Bongbong Marcos in the race, Robredo finally made the call to lead the opposition in next year's race.
During her press conference, Robredo pinpointed the "lack of good governance" as the root of the Filipino people's problems. She took aim at the government's woeful COVID-19 response, including the scandal over the use of pandemic funds which is currently under investigation.
With her announcement, Robredo also debuted a new political branding: adopting the colour pink, which is a change from the traditional yellow brand she is associated with as a member of the Liberal Party (LP). Despite also being the chairperson of the party, Robredo decided to run as an independent candidate instead.
Distancing herself from the Liberal Party may be strategic given how toxic the party's brand has become mainly due to the relentless attack campaign the Duterte administration launched against it in the last five years. This will be elaborated on in another blog.
But Robredo's announcement was greeted with much fanfare, particularly among many famous celebrities. who donned pink clothing or changed their colour motif to pink on social media in support of the Vice President.
Overnight, many Filipinos would have noticed their social media feed had been flooded with the colour pink. But equally noticeable too is the overwhelming support by famous Filipino celebrities for Robredo's presidential run.
That is both a boon and a bane to the Robredo campaign: on the one hand, her base can be perceived as "elitist". This is especially harmful as the Liberals or "Yellows" already bear such reputation, again, thanks mostly to the Duterte administration's attacks on it.
Having a support base comprised primarily of the rich and glamorous only exacerbates that perception.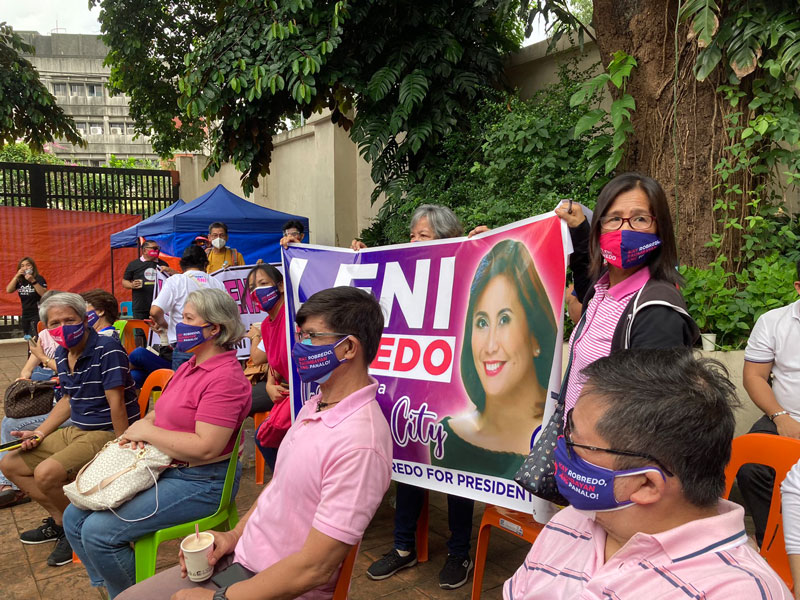 However, these celebrities also have a large following with the ordinary Filipino. They carry not just admiration but also influence among them – if they can convince Juan dela Cruz to switch toothpaste or soy sauce brands, they can sway their views on many things too.
It also happens that among the biggest issues for these celebrities – and their respective fandoms – this election is the fate of the broadcasting giant, ABS-CBN, which had ceased operations following their lack of a franchise.
Last year, in the midst of a global pandemic and economic upheaval brought on by it, the Duterte administration ensured that the nation's largest broadcaster would go off the air.
The company needed to renew their broadcasting franchise, which can only be granted by an act of Congress. But President Duterte, who holds a grudge against ABS-CBN for its failure to air his campaign advertisement during the 2016 elections, repeatedly stated he will ensure the broadcaster goes off the air and even said he won't allow it to operate even if its franchise was renewed.
ABS-CBN's closure in 2020 also compromised the employment of over 11,000 employees – including famous celebrities who millions of Filipinos admire and idolize. The very celebrities who are now fervently supporting Robredo's campaign.
Their enthusiasm could be because of the Vice President's support for the renewal of ABS-CBN's franchise – among many other reasons. A Robredo victory would mean the return of their network's operations, reinstating their employment in the process.
And those celebrities are well-placed to ensure that comes to fruition too. They are followed by millions of adoring Filipino fans, and as stated earlier, they have influence and credibility with those fans too.
Among the prominent personas who threw their support for Robredo is rising star, Janine Gutierrez, who boasts 3.7 million followers on Facebook. She posted a photo of her donning pink eye shadow on the day Robredo announced her candidacy.
Angel Locsin, one of the country's most recognised actresses, also embraced Robredo's brand of pink on the day of the latter's announcement. Locsin has 24 million followers on Facebook alone.
In the field of music, Ebe Dancel, one of the country's most esteemed musicians, also sent a Tweet in support of Robredo's run.
Madam Leni 😎

— Ebe Dancel (@ebedancel) October 7, 2021
Coco Martin, one of the country's biggest leading men and the lead star of popular primetime series, Ang Probinsyano, was also among those who expressed frustration at the closure of ABS-CBN. He is another potential partner in the Robredo campaign.
Kim Chiu, a famous actress and TV host, was also highly critical of Duterte's attack on ABS-CBN. She boasts 16 million followers on Facebook and has a large following with young Filipinos.
These celebrities could easily use their respective platforms to sway voter opinion in favour of Robredo. With their established brands, they also have an audience reach that exceeds traditional platforms.
They can be powerful assets for Robredo's campaign, and in turn, the latter can be their best hope to see their company resume normal operations once more. It is a symbiotic relationship that can also prevent a return of a Marcos to the presidency, a win-win situation all around.
This is why it is astonishing that such arrangement is yet to manifest itself. With the election a mere 8 months away, one can hope that both sides recognise the power of such a relationship.