If you still needed proof of how power-hungry President Rodrigo Duterte's allies are, just observe the ongoing tug-of-war to be their anointed candidate for next year's 2022 Presidential elections.
For a time, Presidential Daughter and Davao City Mayor Sara Duterte was all but confirmed to be the administration's bet to succeed her father. It made sense, too – consistently leading in the polling, the younger Duterte would be a formidable contender.
Rumours of a Sara Duterte presidential run was further bolstered after reports that her fellow Presidential offspring, Ferdinand "Bongbong" Marcos Jr, visited her in Davao City.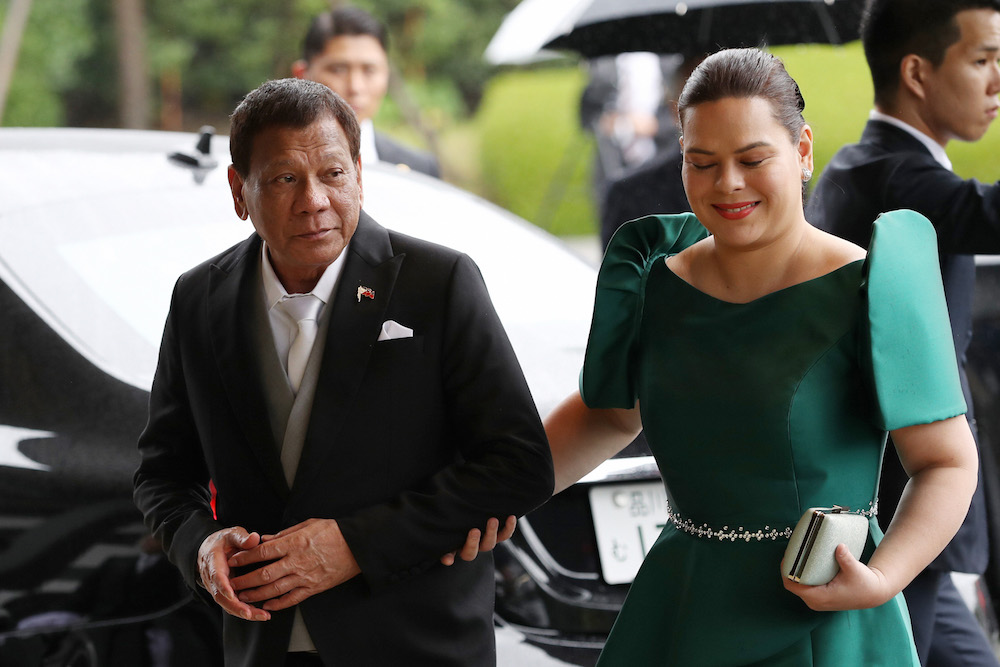 Rumours suggest the deposed dictator's namesake had agreed to be Duterte's running-mate in next year's election. With Bongbong Marcos also a high-flyer in the polls, this tandem would be sure favourites to win next year.
But along came Gilbert "Gibo" Teodoro, a former presidential candidate himself in the 2010 elections, who also paid a visit to Mayor Duterte himself. He was the anointed candidate of former President Gloria Macapagal-Arroyo, herself a Duterte ally, and was tipped for a bright career in politics – first serving as a congressman, before being appointed to Arroyo's Cabinet as her defense secretary.
Defeat at the hands of President Benigno Aquino III derailed his ascent in politics, but Teodoro was always expected to make a comeback. And that return is looking like a run for the vice-presidency, after he publicly offered to be Duterte's running-mate.
If Mayor Duterte decides to have Teodoro as her running mate, that pushes aside Marcos. But this begs the question: would a high profile candidate like the latter even agree to make way to a lesser-known individual like Gibo?
Particularly given that the Marcos family have amassed a strong following over the years – aided by rampant historical revisionism which sanitised their deceased patriarch's corrupt leacy – they could effectively challenge the Dutertes to the presidency themselves.
But Gibo is no minnow himself. On his own, he may be a virtual unknown but it is glaringly obvious he is the handpicked candidate of the Arroyo faction. The latter, who served as President for nine years, remained a powerful figure in Philippine politics – rising to House Speaker during the early years of the Duterte administration.
Arroyo has her own vested interests: she found herself constantly under attack in the previous Aquino government. She cannot allow that to happen again in the next administration, thus, she must ensure one of her loyalists will be in a powerful position by then.
President Duterte then faces a headache: will he preserve his alliance with the Marcoses or with the Arroyo faction?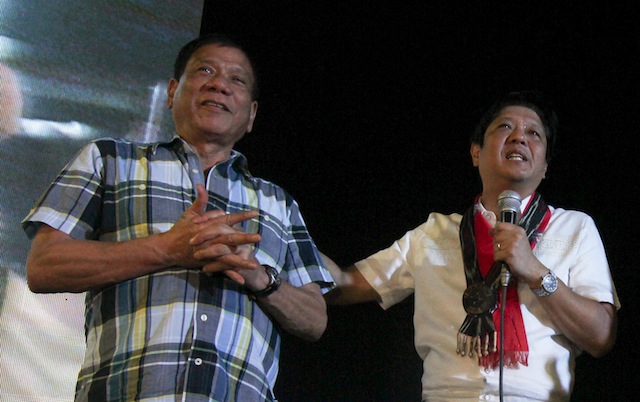 Though the Arroyos and the Marcoses are not the only allied factions the present administration should fret about. Even within Duterte's own party, PDP-Laban, there is an internal ruction fuelled by lust for power.
Boxing superstar Manny Pacquiao, a sitting Senator, has made clear his desire to become President. He berated his party-mates pushing for a Sara Duterte presidential run to "give others a chance" – seeking his party's backing for president himself.
Perhaps the most serious indication of Pacquiao's intent to run is his public criticisms of President Duterte's foreign policy, particularly the latter's defeatist attitudes towards Chinese intrusions in the West Philippines Sea.
In retaliation, Duterte chastised the boxer during a public address – scoring Pacquiao's "shallow knowledge" of the issue, telling the latter that he should "study first" before commenting.
It is an ugly affair particularly as both men come from the same ruling party. Should Sara Duterte be the eventual nominee, one should expect Pacquiao to mount an independent campaign himself.
But Pacquiao may not be a lone wolf in their party after all. Senator Koko Pimentel, PDP-Laban's executive vice chairman, endorsed his fellow Senator's intention to run for President calling the latter "a good choice" for the nation's highest office.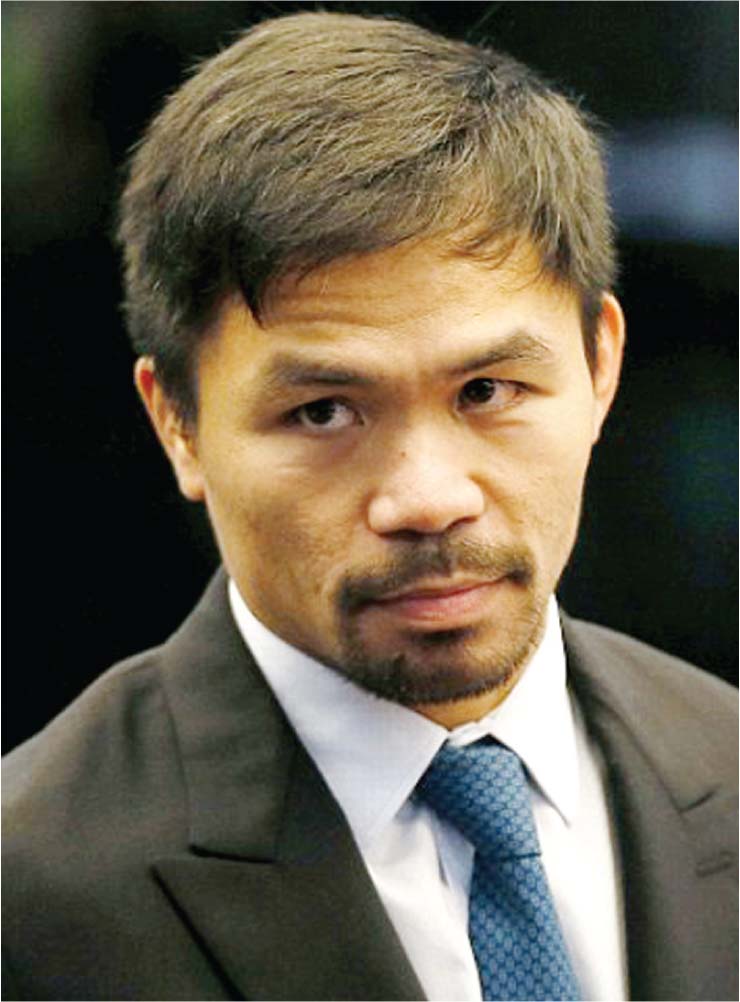 This pronouncement could be devastating to the Duterte camp's plans. Pimentel holds significant sway in the party, being the son of PDP-Laban's co-founder – the late Aquilino "Nene" Pimentel.
With Pacquiao being a marquee name himself, there is good reason to back his run for President and this could seriously fragment the ruling party.
Yet Pacquiao isn't the only administration ally who is seriously considering challenging the mighty Duterte brand. Even President Duterte's former running-mate, Alan Peter Cayetano, has voiced his intent to seek the Presidency.
Cayetano finished a distant third in the last general elections, behind Bongbong Marcos and incumbent Vice President Leni Robredo. But for his loyalty to Duterte was appointed Foreign Affairs Secretary, and later ran for Congress and became Speaker of the House.
However, a feud with Sara Duterte ended his reign as Speaker – being replaced by a loyalist of the Presidential Daughter, Rep. Lord Allan Velasco. Since then, Cayetano has had friction between himself and the younger Duterte – and his pronouncement of "seriously considering" running for President is further evidence of that rift.
While Cayetano would not be as formidable as Pacquiao or Marcos, his potential run would still lay bare the fragmentation of the Duterte administration. For the last five years, President Duterte maintained a super-majority in both Houses of Congress through the support of all these respective factions – now that super faction is unraveling.
This free-for-all to decide the administration's "anointed" candidate proves that although these individuals showed unity during the last five years, ultimately they each have their own vested interests which they hope to pursue come 2022.
What's even more worrying for the pro-Duterte supermajority is that the opposition seem to understand the pitfalls of split voting – instead being determined to put up a united front during next year's elections.
A united opposition and an atomised pro-administration campaign would easily lead to the latter faction's demise.