When former House Speaker Gloria Arroyo announced her retirement from politics before the 2019 elections, no one anticipated how big a power vacuum she would leave.
Speculations were rife about her potential successor, with President Rodrigo Duterte's running mate – Alan Peter Cayetano – then seen as the frontrunner.
After an unsuccessful vice-presidential run, House Speaker was supposed to be Cayetano's consolation prize. It would be a way for Duterte to repay him for uplifting the latter's profile and for also being a major donor in his presidential campaign.
However, it wasn't only Cayetano that Duterte was indebted to the latter's own political party – PDP-Laban – was integral in helping him win also. PDP-Laban members also dominate the House of Representatives (HoR) and count many governors, mayors, and city councillors as members.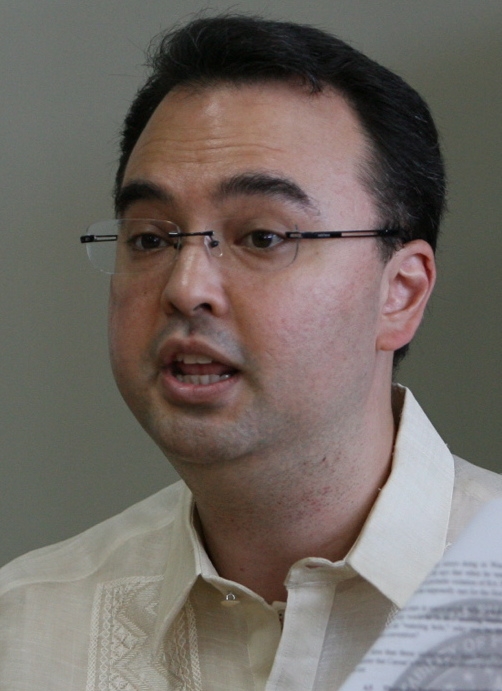 It's imperative that President Duterte appeases these backers of his as well. Hence, when a PDP-Laban congressman voiced his desire to be House Speaker it created a dilemma for the President.
Marinduque congressman Lord Allan Velasco, a PDP-Laban stalwart, is also vying for the Speakership position. He has powerful backers helping him secure the office, including the President's own children: Davao City Mayor Sara Duterte-Carpio and current deputy House Speaker Paolo Duterte.
Both of them are affiliated with PDP-Laban themselves. Velasco also has the support of a prominent ally of President Duterte in the business world – billionaire Ramon S. Ang.
Despite not having the same name recognition as Cayetano, Velasco's bid for the Speakership still holds weight due to the formidable backing he receives.
Thus, when these two lawmakers clashed on who should succeed Arroyo as House Speaker the President himself had to intervene.
It was a serious breach of the separation of powers of government, the head of the executive should not meddle in the affairs of the legislature.
But President Duterte felt compelled to do so, and for good reason. It would have sparked a civil war among the different factions that are propping up his presidency.
And so an agreement was reached – Cayetano and Velasco would both become House Speaker on a term sharing basis: the former would sit as Speaker first and would have 15 months on the job, with the latter assuming the remaining 21 months.
For a while, it seemed like President Duterte struck a Solomonic compromise and de-escalated what could've been an internecine conflict among his allies. However, the accord all parties agreed to was a mere 'gentleman's agreement' and placed no requirement to observe it.
In fact, the President himself was cognizant of the potential risk, saying there will be a "problem" in case the deal isn't followed.
Cayetano may have agreed to a shorter term than Velasco's, but as he sits as House Speaker first will he willingly step down from the role in 15 months' time?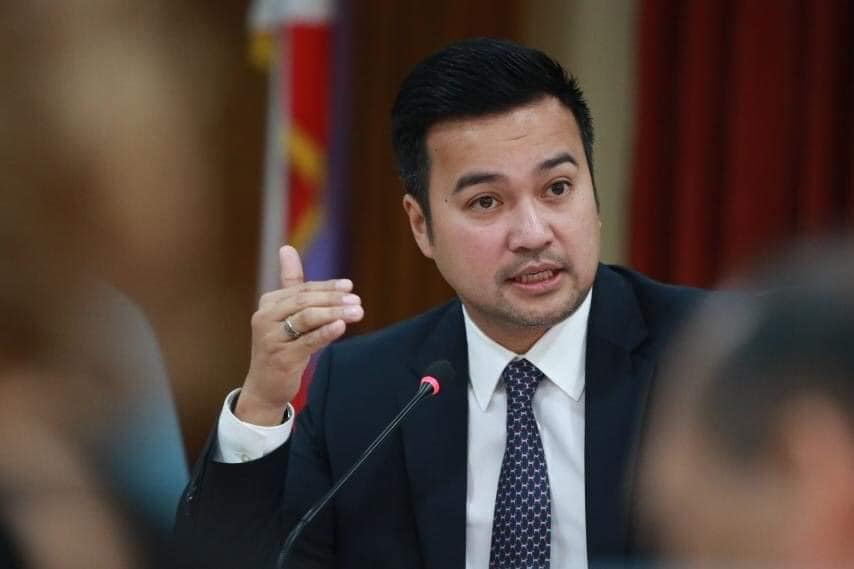 Fast forward 15 months later and we learn the answer firsthand: as expected, the transition of House Speaker from Cayetano to Velasco would be anything but smooth and peaceful.
Following the terms of the deal, Velasco was set to take over as House Speaker on October 14th. Cayetano offered to resign as Speaker to make way for the Marinduque congressman, but this was voted down by his peers in the House.
This was a shrewd manoeuvre by Cayetano, he could have resigned outright but he instead opted to offer his resignation and allowing it to go on a vote by members of Congress.
In doing so, he's able to portray himself as wanting to stick to the agreement with Rep. Velasco, but also knowing he had the support of his House colleagues to remain in power.
However, it should also be noted that Velasco has more problems than Cayetano choosing not to resign. Even if the latter does relinquish the position, the congressman from Marinduque still needs to win a vote in the House.
President Duterte himself recognises the conundrum over the role of Speaker. Despite brokering the deal between Cayetano and Velasco himself, he conceded that he can't (and won't) assure the latter of the Speakership if he didn't have the votes.
Late last year, pro-Cayetano lawmakers in the HoR floated the idea of not following through with the term sharing agreement. These lawmakers praised the incumbent Speaker's performance in his role and argued there was no reason to make a change.
As expected, this idea was shut down by Velasco who said: "a gentleman's agreement is a gentleman's agreement". President Duterte also said late last year "there will be a problem" if Cayetano does not deliver on his end of the agreement.
The President may believe the deal he brokered between the two pacified the situation but in reality, it has only delayed the inevitable. The multiple factions that comprise his administration have overlapping goals and will unavoidably clash with each other.
What the 'Speaker Wars' shows us is that contrary to the uniting force that the Duterte administration may claim they are in reality, they are a large alliance of self-interested persons and political parties who are merely piggy-backing off the President's popularity.
Duterte also failed some fundamental maxims of politics: first, you can't please everyone. In hindsight, it may have been preferable for him not to have been involved when the initial dispute for Speaker happened.
If the President allowed the members of Congress to decide their own leader (as it Constitutionally should've been), he could absolve himself of any blame in this mess. Because he didn't, he cannot.
Second, there are always strings attached. If established political names such as Alan Peter Cayetano throw their support at you, it will come at a cost. And when there is a cost, someone will soon collect.
Cayetano's hold on the Speakership is him collecting his reward for backing a winning horse named Rodrigo Duterte.