In the span of a week, Prime Minister Jacinda Ardern made two big announcements regarding this year's general elections. First, that her Labour Party will sign up to Facebook's Ad Library Report — a tool that allows voters to see where campaigning money is being spent on Facebook ads to promote transparency.
Second, that the date of the election itself will be on the 19th of September 2020. Those two announcements give us a glimpse of what this year's election will be like: occurring in the middle of the university semester, which aims to galvanize the youth vote which typically lean Labour and/or their confidence & supply partner, the Greens.
And the second, that there is an expectation that this year's general elections will be mired with the same dishonest tactics seen in other elections in the West: littered with fake news and well-funded disinformation campaigns sponsored by third party groups.
In neighbouring Australia, incumbent Prime Minister Scott Morrison secured re-election in 2019 but his Liberal Party's victory was mired with accusations of accepting money from corporations in exchange for favours in government. Another Australian political party, the far-right One National Party, was also exposed to have solicited for funds and support from the influential gun lobby group, the National Rifle Association (NRA), of the United States.
But perhaps the most notorious example of outside interference in a national election was the alleged hand that the Russian government played in the victory of U.S. President Donald Trump in 2016. According to testimonies, foreign agents helped secure funding and logistical support – through hacking – to help in the latter's successful campaign.
A similar scenario in New Zealand will imperil our reputation as among the least corrupt nations in the world, and would ruin the credibility this year's elections results. Thus, implementing measures to ensure the integrity of the general elections is imperative to safeguard our democracy.
Facebook's Ad Library Report was created in the aftermath of the 2016 U.S. elections and its primary aim is to reveal the group or individual that pays for campaign ads on the social media network. It can be a bulwark against "fake news" ads that are usually sponsored by outside groups sympathetic to a political party, allowing the latter to evade electoral spending laws or accountability for the misleading ads.
But signing up to the Ad Library Report's rules is not mandatory in New Zealand. It is, however compulsory to abide by the social media site's rules in the U.S., U.K., Canada and the European Union.
Aside from Labour, only the Green Party have signed up to the transparency tool, while National – who have been guilty of promoting misleading ads themselves throughout their term in opposition – are still mulling on whether they want to sign up to the tool.
It is particularly important that the National Party do so given their history. New Zealanders should remember during the 2005 elections that National received help from the secretive Calvinist sect, the Exclusive Brethren, in exchange for pushing "traditional family values" at the forefront of their party's policies, according to Nicky Hager's book, "The Hollow Men".
By signing up to Facebook's transparency scheme, New Zealand voters will be able to see where the money for election ads on Facebook is coming from, preventing outside groups like the Brethren from underhandedly helping political parties they support.
In recent times, it has also been the National Party disseminating highly misleading posts on social media to target their rival parties. Before the 2017 general elections, then-National MP Steven Joyce made a highly controversial claim that the Labour Party had an $11 billion "fiscal hole" in their campaign promises during that campaign period.
That declaration created a scare among voters, and begun a conversation on Labour's ability to manage the economy — which became a key talking point for National throughout that campaign. Two years after Joyce's pronouncement, the Labour-led Coalition Government announced a whopping $7.5 billion surplus, a far-cry from the warning of an $11 billion deficit.
Part of Ardern's commitment to safeguarding the integrity of this year's election is to allow her party's policies to be independently costed by an finance or business institution to prevent another "fiscal hole" scare tactic from happening. Again, this is a step which her Labour Party have voluntarily done and is not a requirement for other political parties; there would be a greater guarantee of honest electioneering if all parties do so also.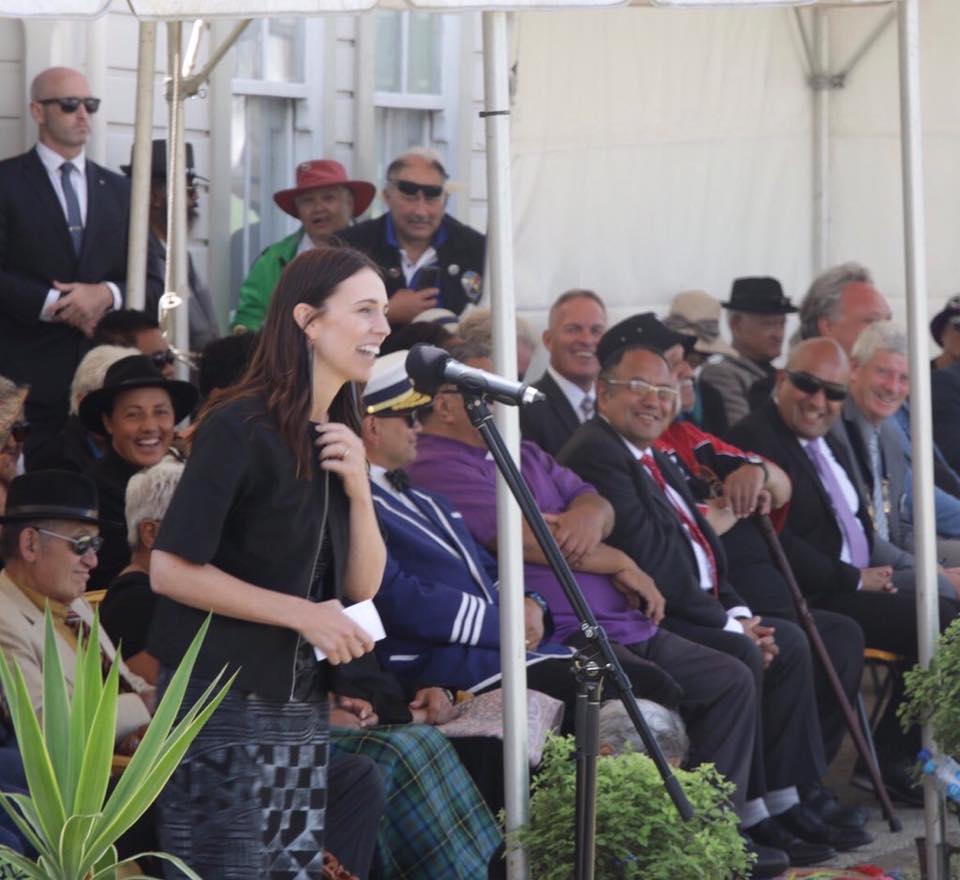 It should also be noted that last year, the Coalition Government parties – Labour, Greens and New Zealand First – had all agreed to create an independent entity to provide costings for each party's campaign promises. The Parliamentary Budget Office (PBO) would have been a non-partisan and independent organisation, similar to an Ombudsman, and follows a similar body already existing in 29 out of the 36 OECD countries.
But this move was heavily opposed by National Party leader Simon Bridges, saying the move was aimed only to: "illegitimately, undemocratically screw the scrum on the Opposition". He casted doubts on the PBO's independence, despite two independent think-tanks, the New Zealand Initiative (NZI) and the New Zealand Taxpayers' Union (NZTU) – which are both right-leaning and friendlier towards National – both praising the creation of such body.
If National are truly concerned about the financial viability of campaign promises, why did they oppose the PBO? The only reason they would be against it is because they will lose a weapon to use against the Coalition parties during the election campaign, by establishing such an office a repeat of Steven Joyce's pre-election scaremongering would be prevented.
By not signing up to Facebook's transparency tool, National are avoiding having to reveal who is funding their social media campaign – which has been noted to be deliberately misleading at times. If they are confident their campaign tactics are clean and fair, they should have no problem signing up to schemes that promote transparency — but they aren't, so they do not.