It's been more than a year since her passing but former Environment Secretary Gina Lopez is going viral on social media lately.
Filipinos have come to appreciate her previous pronouncements against the mining industry and illegal logging in the aftermath of the recent string of typhoons that have devastated the country.
Lopez warned that the government must quickly rehabilitate the Marikina Watershed, which has been left denuded due to quarrying since this is the primary line of defense against rainwater flowing downstream from the Luzon highlands.
And the onslaught of Typhoon Ulysses vindicated her warning.
As torrential rains battered the Luzon region, inundating the cities of Marikina, Quezon City, Pasig, Antipolo, and San Mateo with floodwater, an environmentalist said the outcome could have been different had Lopez' warning been heeded.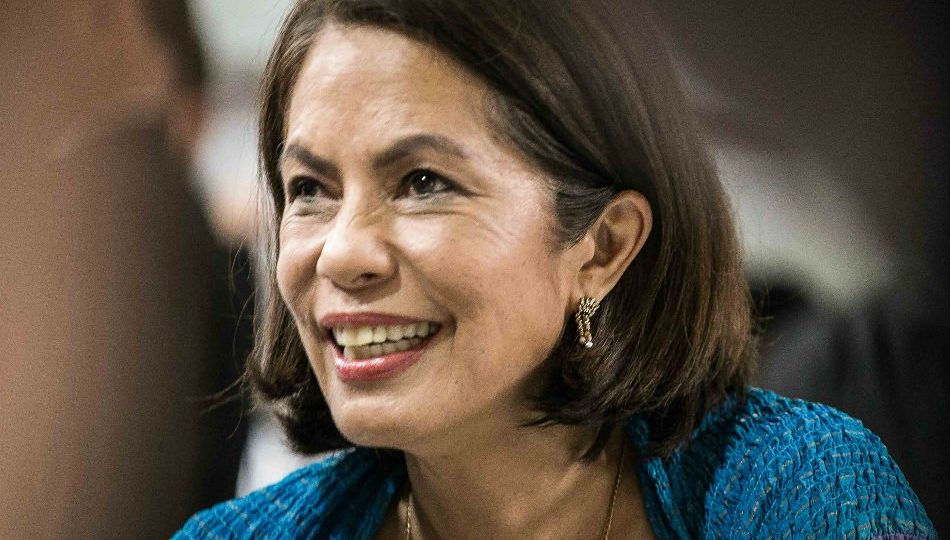 Billie Dumaliang, a trustee of the Masungi Georeserve conservation area, said had the Marikina Watershed been healthier there wouldn't have been catastrophic flooding in Metro Manila.
She explained that the forest "regulates water flow, enhances water quality, and reduces the risk of floods and landslides in downstream cities like Marikina," which is precisely what Lopez declared in 2017.
Unfortunately, Gina Lopez would prove to be a Cassandra of Philippine politics — uttering true prophecies which are never believed.
As head of the Department of Environment and Natural Resources (DENR), Lopez was critical of the mining industry.  She announced a ban on new open-pit mines and ordered the closure of 23 of the country's 41 existing mines for environmental violations.
Lopez also rescinded a total of 75 mining contracts from operators who were mining in watershed areas, sticking true to her conviction that mining in a watershed area is a recipe for disaster.
Of this decision, she told the media in 2017: "If you kill a watershed, you kill life".
Without a doubt, Lopez was the country's most fearless Cabinet secretary and for her bravery, she lost her position in Cabinet as a result.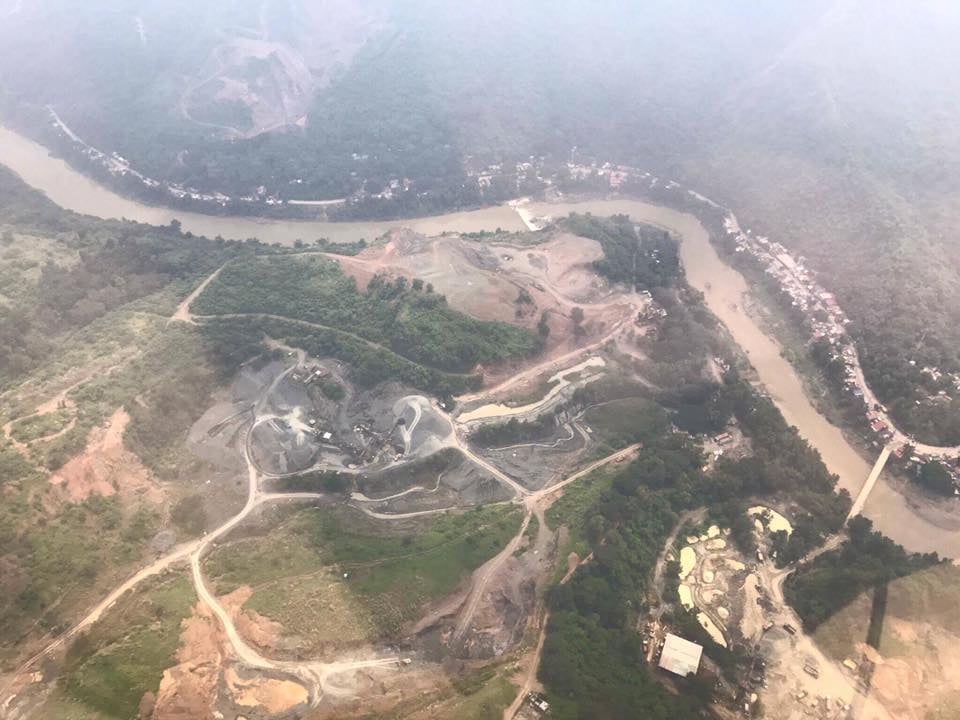 In May 2017, the Commission on Appointments (CA) rejected Gina Lopez' appointment as DENR secretary. Although Cabinet appointments are decided by the President, all nominees must be approved by this independent body composed of members of both the Senate and the House of Representatives.
On the verdict of the CA regarding her appointment, Lopez said: "It is unfortunate that business interest has in fact run the day – because that's really what it is". She also said that the eight lawmakers who voted in favour of her confirmation, "voted according to their conscience".
Lopez had a basis to suspect the hand of corporations in her ouster. Throughout her tenure as DENR Secretary, she encountered push-back not only from corporations but their backers in government as well.
One of her most powerful opponents was her colleague in Cabinet — Finance Secretary Carlos Dominguez III. During the early days of the Duterte administration, it was widely reported that he and Lopez would have heated arguments during Cabinet meetings.
The latter's stance against mining was a significant factor in their disagreements, as Dominguez had a stake in the mining industry himself.
Clemente Bautista of the environmentalist group, Kalikasan-People's Network for the Environment (Kalikasan-PNE), revealed that Dominguez and his family have (or had) stakes in mining companies, such as Alsons, Sagittarius Mines, Lafayette Philippines, United Paragon Mining and Philex, over the past two decades.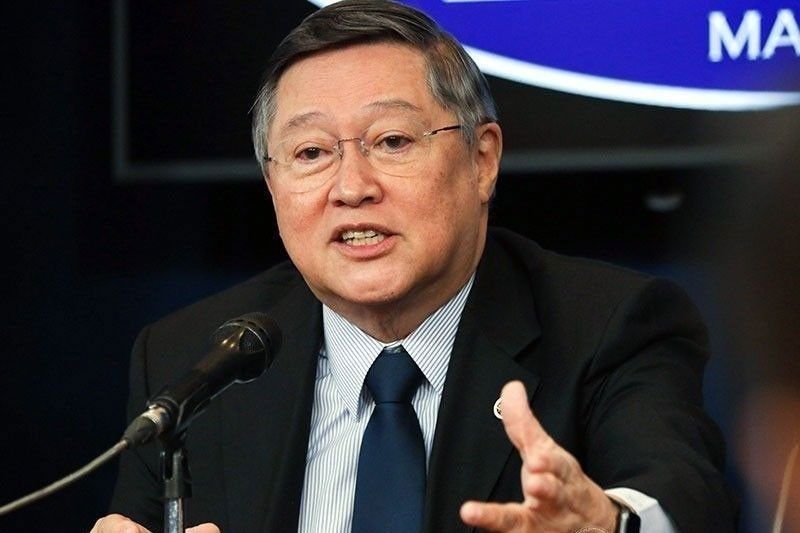 The finance chief has also repeatedly defended mining and said the country would find it "very difficult" to replace the tax contribution of the mining sector to the government's coffers.
Dominguez also criticised Lopez' audit of the mining operators in the country, saying there was "a failure in the discharge of due process". He also defended the mining firms that were in the cross-hairs of the DENR secretary, saying the government is mandated to implement "laws that allow mining" in the country.
Lopez also encountered opposition from lawmakers, such as Surigao del Sur Rep. Prospero Pichay Jr, who said the DENR Secretary was "crazy" for cracking down on mining companies.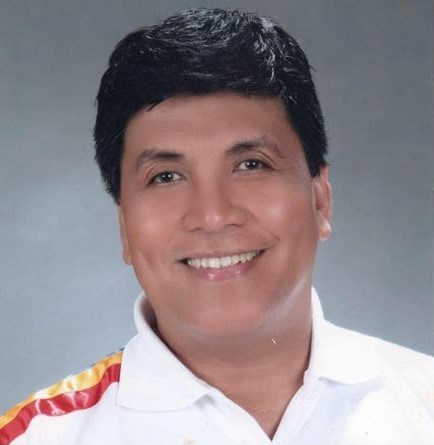 Just like Dominguez, Pichay also has interests in the mining sector having acquired a 60 per cent stake in Claver Mineral Development Corporation (CMDC) based in Surigao del Norte province. He was also elected president of the company's board of directors in 2015.
CMDC's operations have long been accused of not only employing environmentally-destructive practices but also robbing indigenous peoples of their ancestral land. In fact, it was one of the 23 mines that were shut down by Lopez in 2017.
Pichay's colleague in Congress, Rep. Robert "Ace" Barbers from Surigao del Sur – where CMDC operates – filed an ethics complaint against the former for his company's alleged illegal mining activities.
That same year, tribal chieftains filed a complaint with the Ombudsman against Pichay for conspiracy to illegally mine, transport and sell nickel ores from their ancestral lands.
The indigenous leaders also alleged that the congressman was in cahoots with officials in the Mines and Geosciences Bureau (MGB), the government agency responsible for the conservation, management, development and use of the country's mineral resources.
This accusation would not be farfetched considering how the MGB – supposedly an independent, apolitical body – undermined Lopez' efforts as Environment Secretary.
Despite the DENR suspending their operations, CMDC was still allowed to transport a shipload of nickel ore to China by the MGB.
It was this Bureau that issued transport and export permits to Claver Mining, which was criticised by environmental groups as giving special treatment to the mining company.
After he ouster, Lopez called MGB head, Mario Louie Jacinto, as "the worst" and cited how challenging it was to work with the official during her tenure as DENR Secretary.
When you are going against a Cabinet official, a member of Congress, and the head of the department that oversees mining activities in the country, you have your work cut out for you.
But to make the prospect of retaining her position as DENR Secretary even more difficult, Lopez faced opposition from members of the Commission on Appointments itself.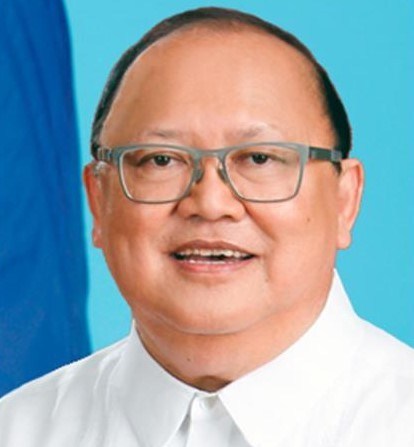 Rep. Ronaldo Zamora from the lone district of San Juan – and a member of the CA – is the brother of Manuel Zamora, founder of Nickel Asia Mining Corporation, which saw its mining operations shut down by Lopez as DENR Secretary.
As she faced questioning from the Commission, Lopez told Congressman Zamora: "Tell your brother he killed a mountain!"
Another member of the Commission, Isabela Rep. Rodolfo Albano III, has a track record of appeasing the mining industry. In 2011, he filed a bill to allow mining operations in the Sierra Madre mountain range to resume – this is the same mountain range that protects northern Luzon provinces from strong typhoons coming from the Pacific Ocean.
It was no surprise then that Gina Lopez' appointment was voted down by the CA when members of the Commission are themselves involved in the mining industry.
This begs the question: why were these congressmen allowed to sit in the CA in the first place when they had clear conflicts of interest?
Why was Finance Secretary Dominguez allowed to be a major voice in the appointment of Lopez as DENR Secretary when he, too, had a stake in the mining sector?
Lopez stood in the way of their financial interests and they connived to remove her from a position of power. This is why shortly after she was evicted from her post, her successor lifted the ban on mining operations that she shut down.
Thus, the pillaging of our land, the theft of indigenous domain, and the pollution of our rivers and mountains continued as a result. As typhoons hit the country, triggering massive flooding or landslides, we then begin asking ourselves how such natural calamities could have been prevented.
But like a Cassandra, Lopez' warnings were merely swept under the rug – ignored to cater to business interests instead.